Apply for Office Space 104+105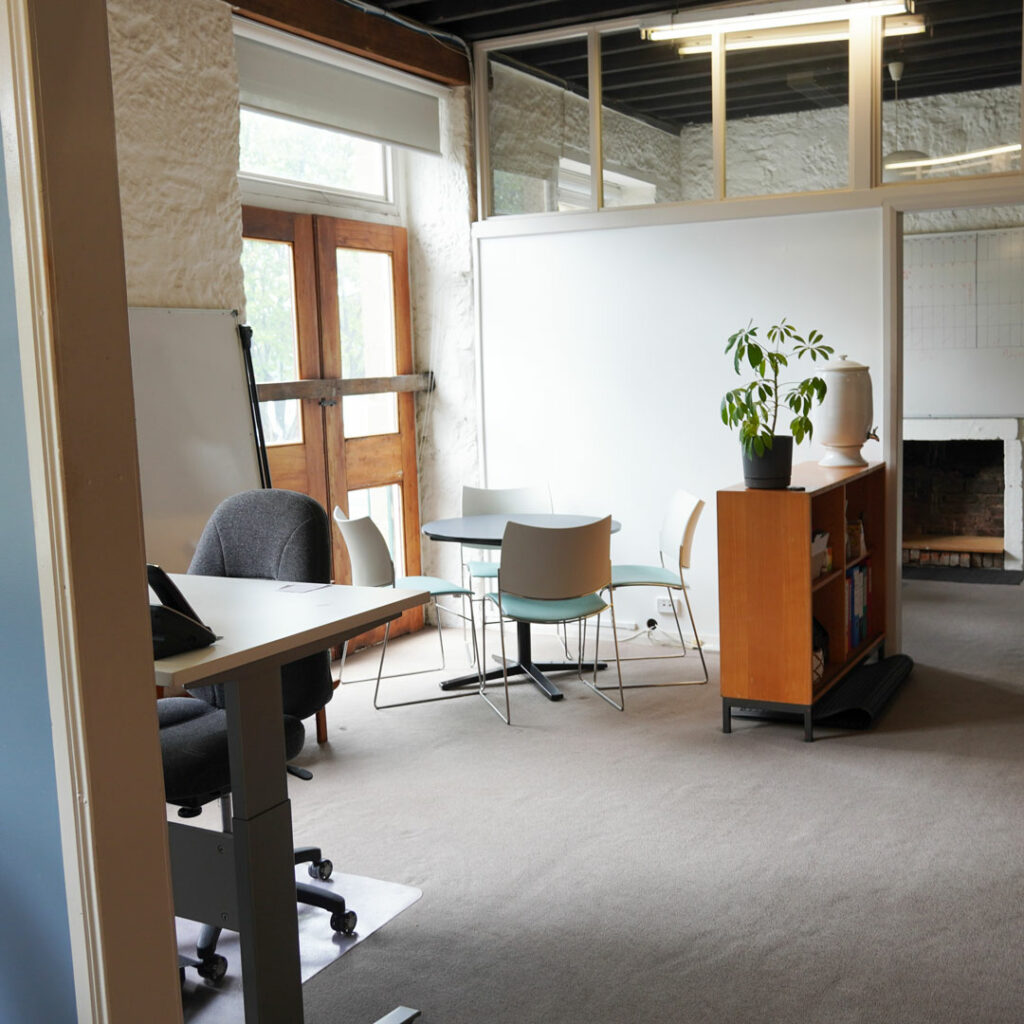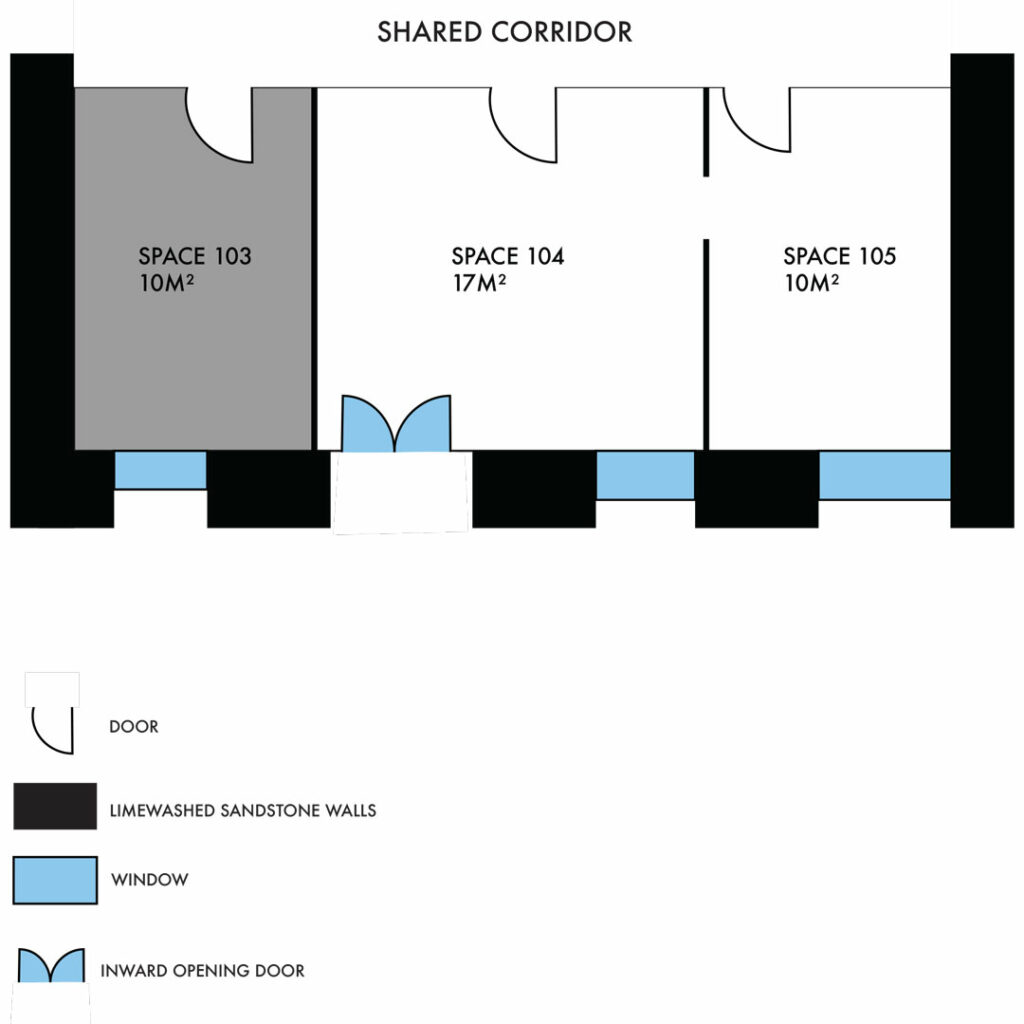 Salamanca Arts Centre supports the vibrant, creative Tasmanian arts sector in a number of ways, including providing affordable Office Spaces for Arts Organisations and Festivals.
About Space 104 + 105
Location
Level 1, Addison Building
Size
27m2
Rent
$1,185.00 (GST inclusive) per month approx. for total Space
Space 104 – $650.00 approx.
Space 105 – $535.00 approx.
Office Space 104 + 105 is a larger Office Space located on Level 1 of Salamanca Arts Centre, in the Addison Building. The main entrance is via the stairs on Salamanca Place, but there is level access from the Lift located in the Salamanca Arts Centre Courtyard.
The Space is carpeted, with walls consisting of limewashed stone, brick and plaster. There are exposed heritage wooden beams and lots of natural light from the barn-style doors and windows overlooking Salamanca Place.
There is a partition offering some semi-private office space within the larger Office Space, multiple power points, and an NBN connection.
A shared kitchenette / common area (with sink) is available for use.
All Salamanca Arts Centre Spaces are working Spaces only; they are not residential in nature.
Apply for Office Space 104 + 105
Salamanca Arts Centre is currently seeking applications from Artists and Arts Organisations for Space 104 + 105
Deadline for Submissions
12:00 midday Friday 2 December 2022
For more information or to arrange to view the Space, please email info@sac.org.au
Join the Artist Community
Salamanca Arts Centre is a vibrant arts community located at Hobart's Salamanca Place, close to Hobart's waterfront and a short walk from the city's central business district.
Within the Arts Centre, there are four different categories of Space available for longer-term lease. Lease terms generally range from one to five years, depending on the type of Space. Rental is based on both the size of the space (m2) and the type of Space.
Applying for Spaces
Applications for longer-term leases open in September / October annually. Applications also open for specific Spaces outside of the Annual Call-Out, when a Space becomes available
Available Now
Applications are currently open for the following Office Space:
Space 104 + 105
Availability
To be notified of when Salamanca Arts Centre calls for Applications for Retail, Workshop, Studio or Office spaces, please complete the form below via the alert me button. You will be contacted once the next Call for Applications opens.