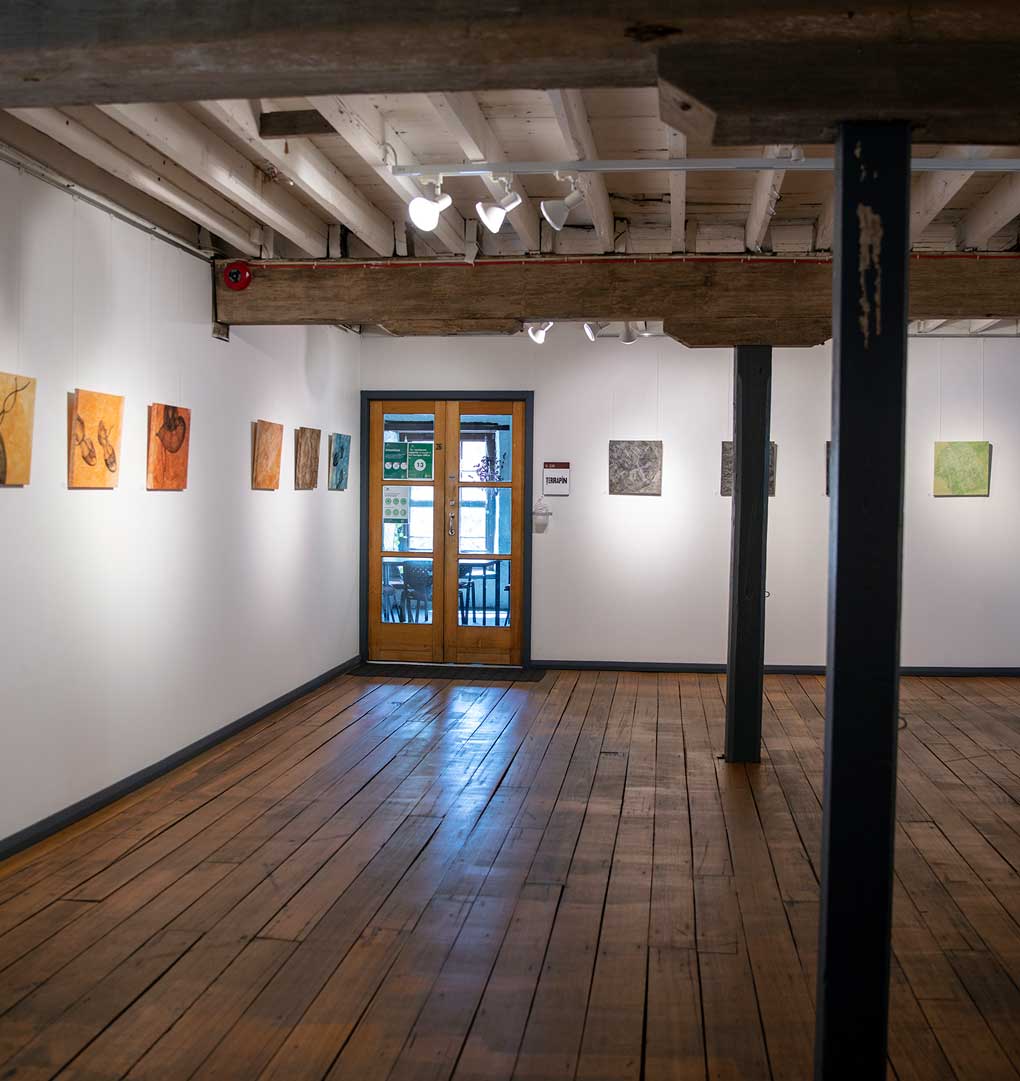 Dedicated to exhibiting the works of Emerging Artists, the Top Gallery is an intimate exhibition space infused with heritage character.
The Top Gallery is part of Salamanca Art Centre's subsidised Access Galleries Program and is offered to Emerging Artists who are Salamanca Arts Centre Associate Members on the acceptance of an exhibition proposal. This heavily subsidised gallery space enables Emerging Artists to exhibit, often for the first time as a solo artist, for month-long periods.
The Top Gallery is located on Level 2, nestled beneath the Terrapin Puppet Theatre Workshop in the attic of Salamanca Arts Centre at the top of the stairs. The rough-cast, limewashed stone walls, exposed beams and wooden flooring offer a counter-point in form and texture to many types of work. 
New Venue Information Kit available for download soon.
Venue Hire Rates
Exhibitions
Emerging Artists | Salamanca Arts Centre Associate Members
$165 per Month
All prices are inclusive of GST and valid from 28 September 2022.
Applying for the Top Gallery
Salamanca Arts Centre assesses applications for the Top Gallery twice annually, with the due dates for submissions as 30 April and 30 September each year (excluding special rounds).
Applications are sought from Emerging Artists working in any medium.
Applications for the remaining dates in 2023 have closed and are currently being assessed.
Availability
The Top Gallery Calendar is full for the remainder of 2022 with limited dates available for 2023.
To be notified of the next Call for Applications for the Top Gallery, including for special rounds (as a result of cancellations etc.) or for dates from 2024 onwards, please complete the form via the button below and you will be contacted once the next Call for Applications opens.