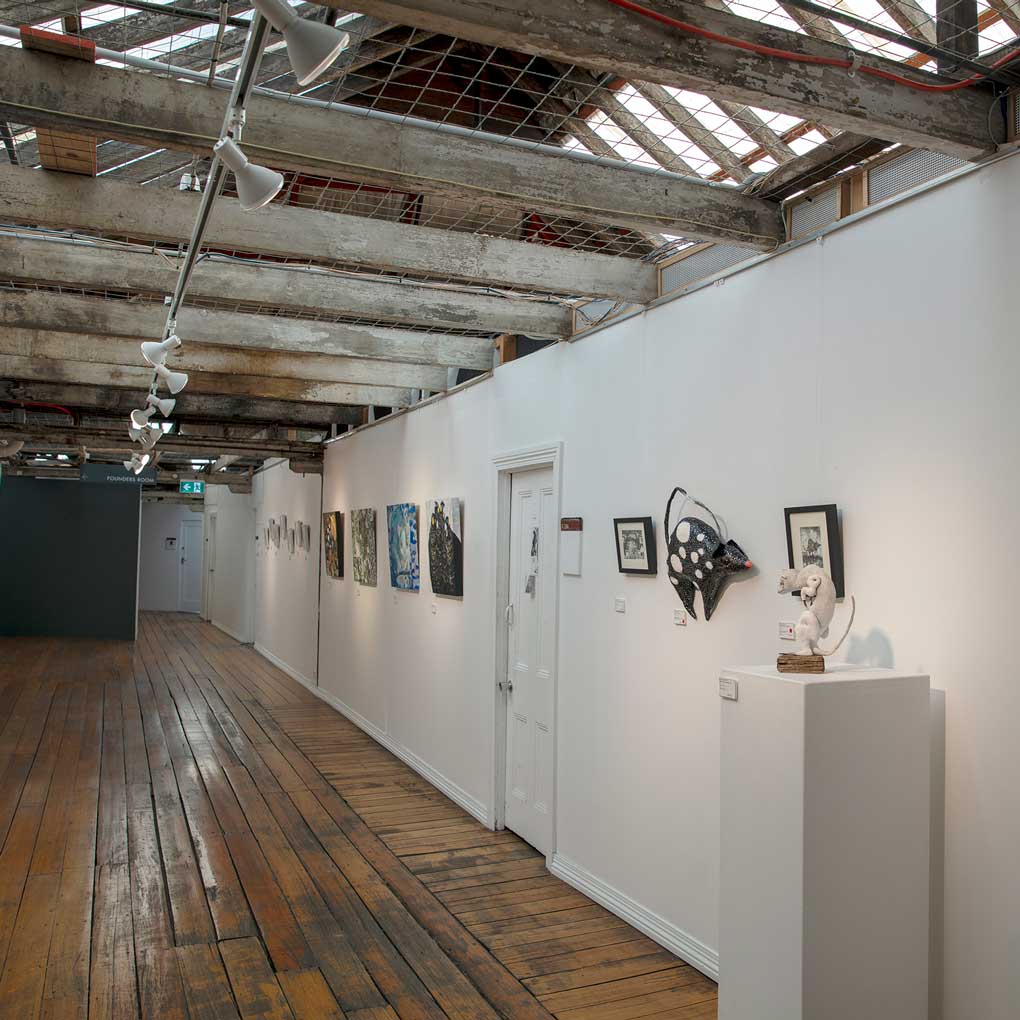 The Studio Gallery is dedicated to showcasing the works of artists that have studios at Salamanca Arts Centre.
The Studio Gallery is located on Level 2 of Salamanca Arts Centre and is surrounded on all sides by Artists Studios.
The Studio Gallery is part of Salamanca Arts Centre's subsidised Access Galleries program and is available to artists who are current Residents of Salamanca Arts Centre or who have had a Residency in the past 12 months (including in the Short Term Studio). This gallery space enables Salamanca Arts Centre's Resident Artists to exhibit for month-long periods and provides visitors the opportunity to see work created onsite at Salamanca Arts Centre.
Venue Hire Rates
Exhibitions
Free for month-long exhibitions by Salamanca Arts Centre Resident Artists
Availability
The Studio Gallery is full for the remainder of 2023.

---
Applying for the Studio Gallery : 2024 Calendar
Salamanca Arts Centre assesses applications for the Studio Gallery twice annually, with application rounds occurring in April and September each year.
Salamanca Arts Centre is currently seeking applications for inclusion in the Studio Gallery 2024 Calendar.
Applications are sought from Salamanca Arts Centre Resident Artists for exhibitions.
Applications can be submitted via the link below.
Applications close Monday 2nd October 2023.
Applicants will be notified of the outcome of their application in November 2023.