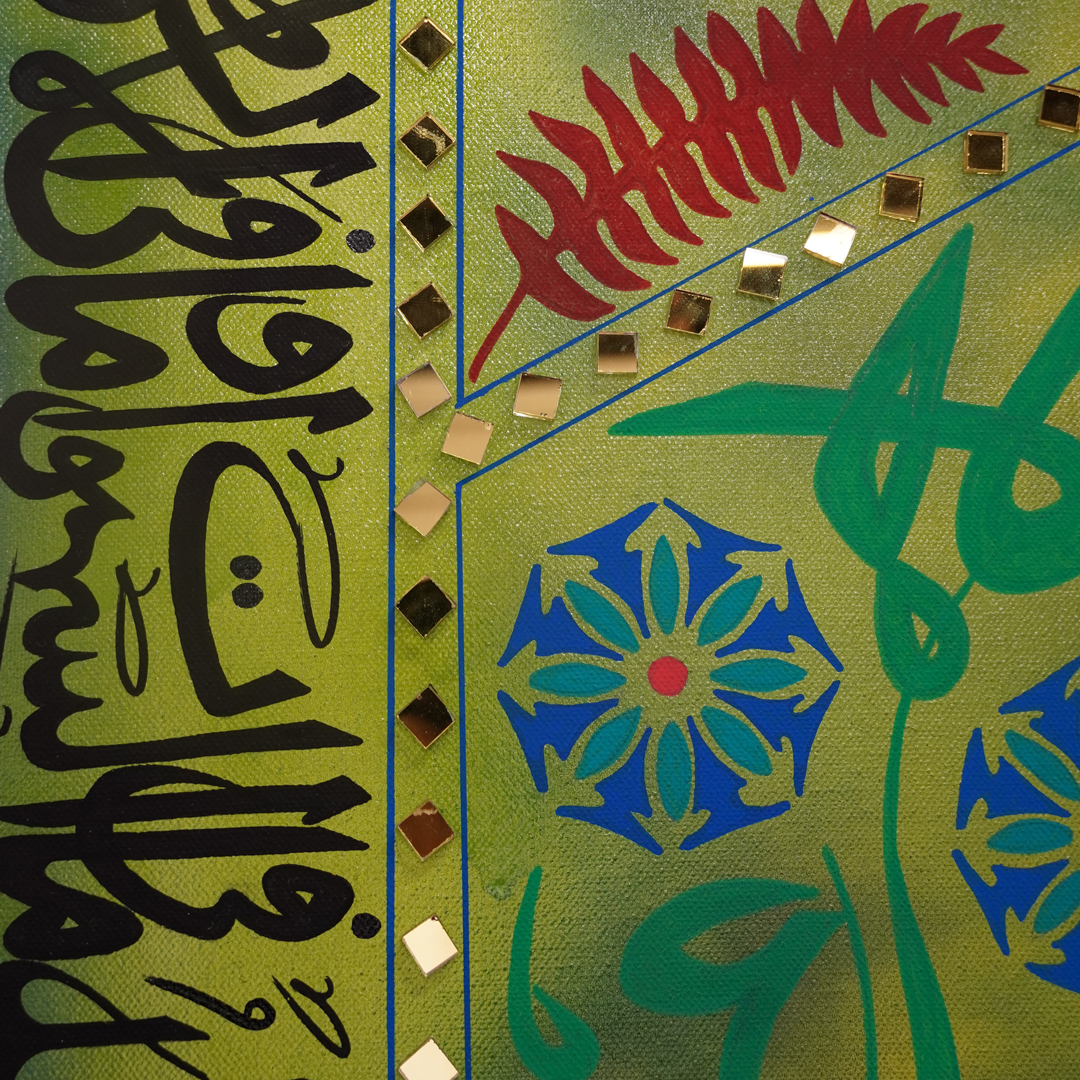 A graphic art installation featuring The Tree of Life with geometrical patterns, floral motifs, and Arabic Calligraphy by visual artist Halima Bhatti.
The Arabesque art coupled with geometrical patterns, motifs and Arabic Calligraphy made on The Tree of Life symbol, which is used by many cultures. This Turkish floral version captures vibrant colours often used in architecture in the Ottoman era.
The work is a manifestation of cultural Islamic art that artist has deep connections with, which focuses on the spiritual representation of objects and beings, made with the Tree of life symbol, which is a metaphor for the interconnectedness of all beings.
"Only by recognizing our roots, we can flourish in life, with wisdom, power and prosperity" – Halima Bhatti