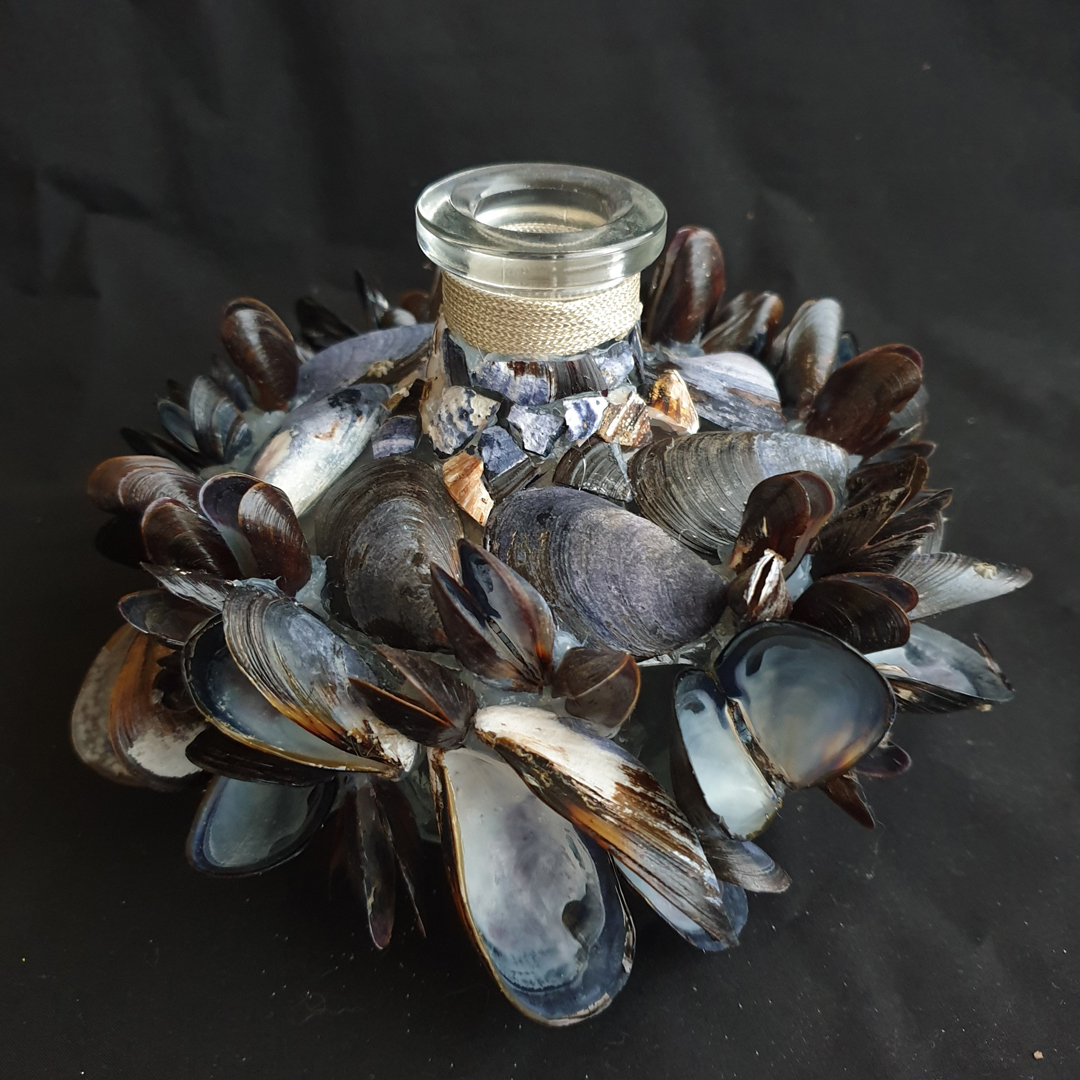 Have you ever carried home some treasure found in the bush or by the sea? A shell, a rock, a feather. Displaying it in your home with as much pleasure as any expensive antique or artwork. In Far South Fossicking, artist Henrietta Manning conveys the joy in those finds and the pleasure she finds in reusing and repurposing items, whether from the natural world or the castoffs of others.
"My art practice predominately consists of painting from life in acrylics. As a Contemporary Realist I explore themes and ideas that comment and focus attention on attitudes and choices made on how we live today. Increasingly I have been incorporating mixed media into my work, either as a component of the work or as an installation piece in an exhibition.
Far South Fossicking builds upon past work such as the Eastern Foreshores Series, time capsules recorded through the coastal detritus of the Sydney coastline. The title was inspired by a fossicking box [a collection of excavated objects from old home sites in a tin box] loaned to me during a residency in the historic gold mining town of Walhalla. Gathering / fossicking found objects, both natural and manmade, from the area in which I live, the resulting work is a variety of small paintings and handmade objects. Plant material, shells, fossils, rocks, seaweed, bones, feathers have been combined with discarded manmade objects or incorporated into the monoprint process. The small paintings depict the natural ephemeral items that anyone can collect and enjoy if they look around them.
Rejecting the throw away culture of western consumerism, the Lightbox has become my own fossicking box. I hope you enjoy the collection and get as much pleasure as I have from the materials that nature provides."
– Henrietta Manning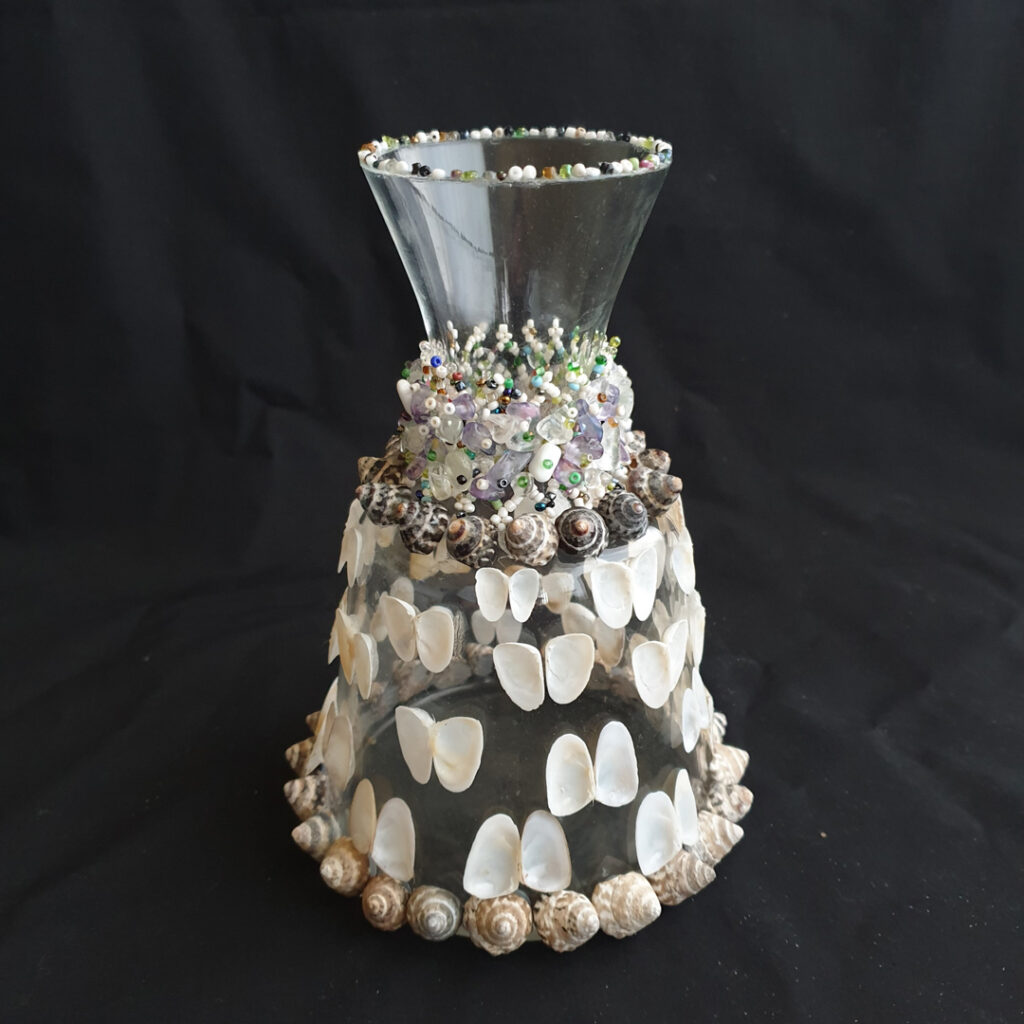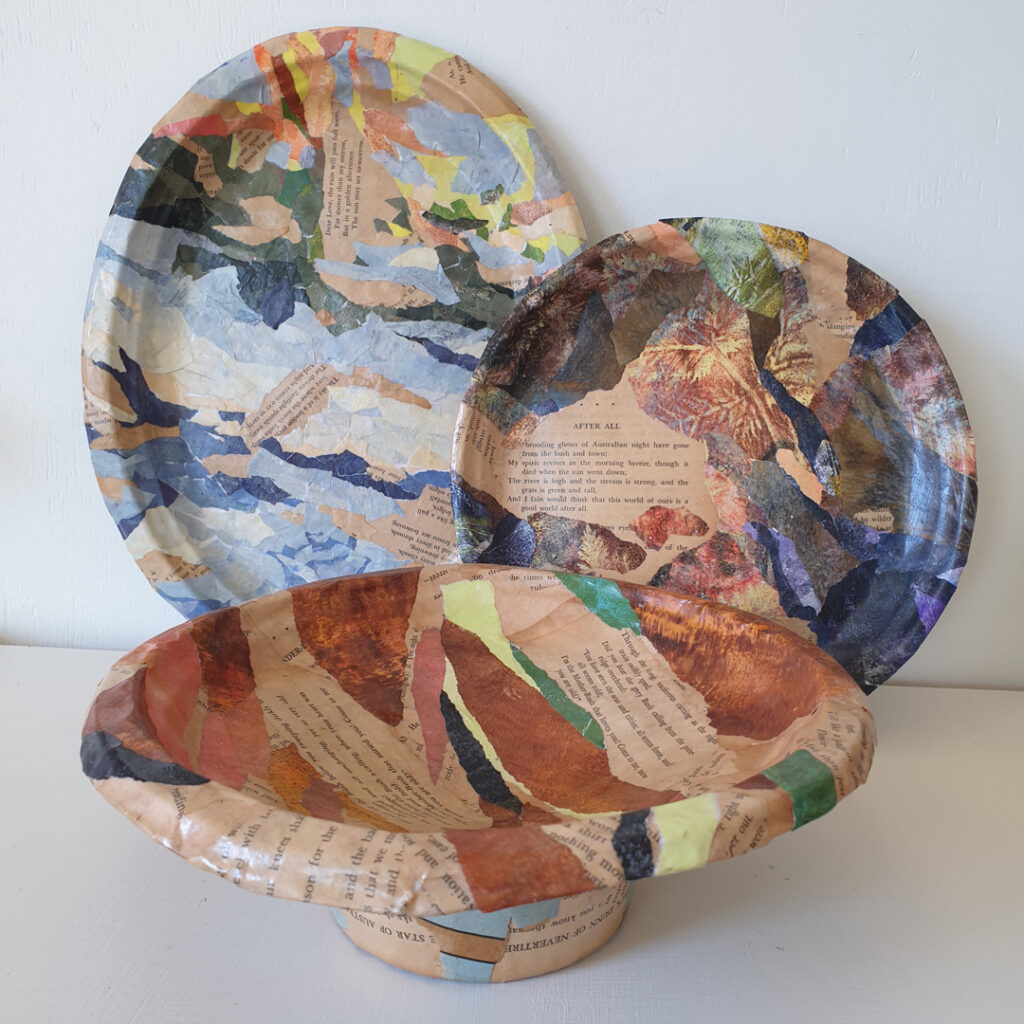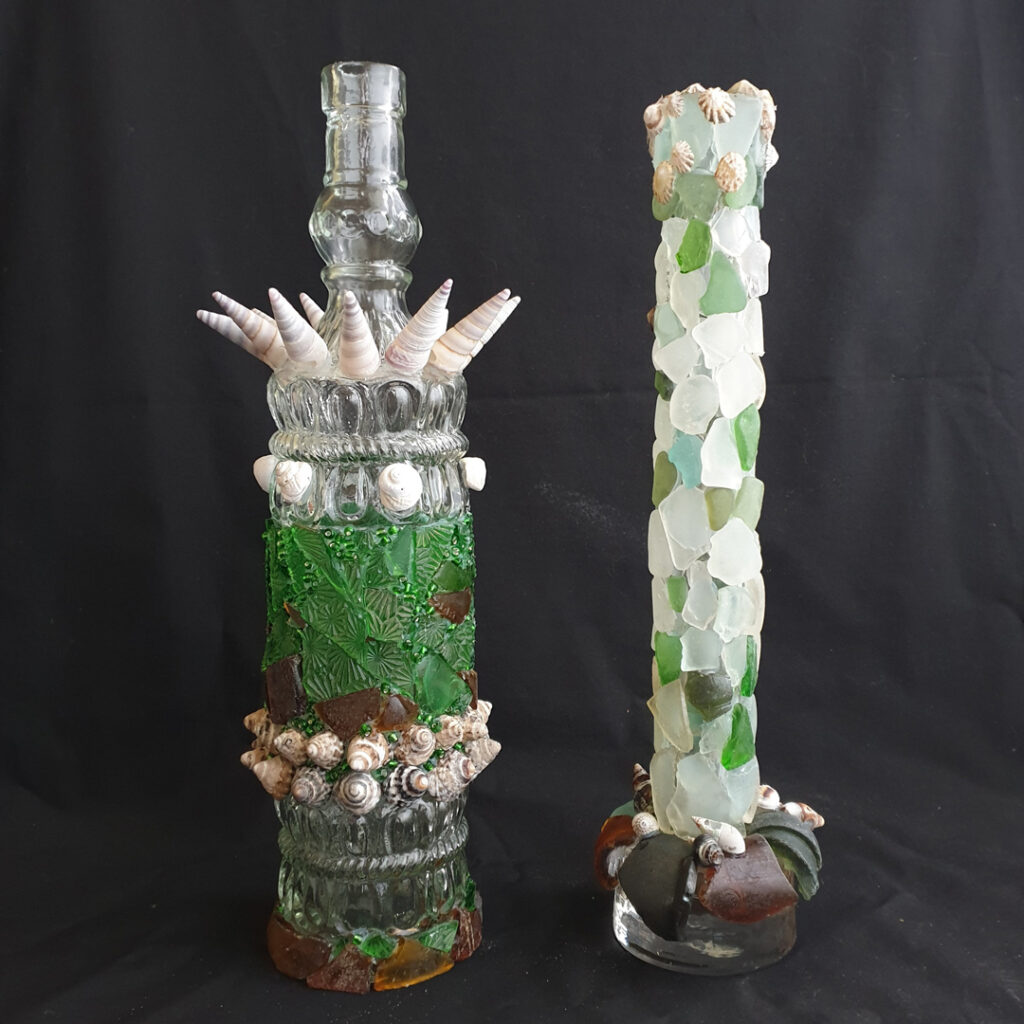 Henrietta Manning will also have an installation at Off Centre (Ground Floor, Salamanca Arts Centre) from Friday 4 – Thursday 17 November 2022.
Installations in the Lightbox and at Off Centre of work made from, and inspired by, found objects from the Far South of lutruwita /Tasmania.
---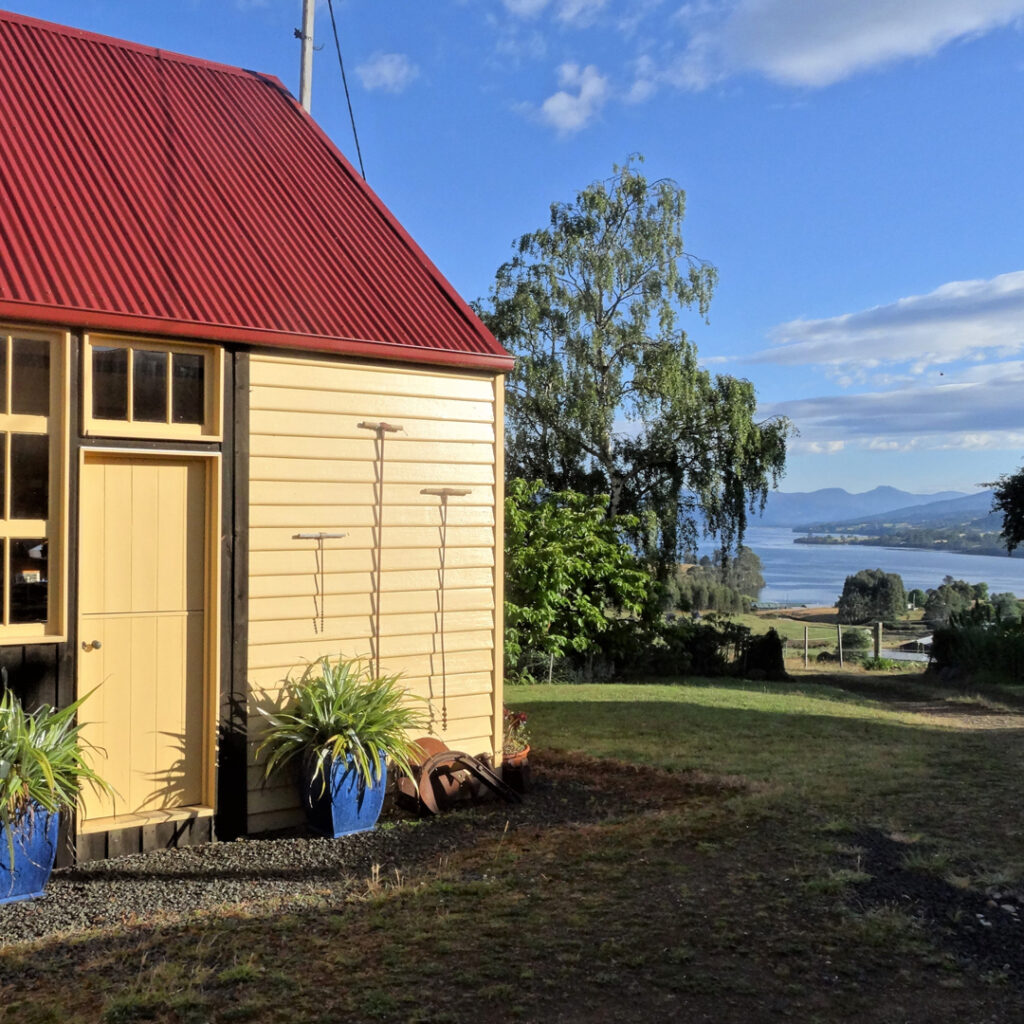 Open Studio
Visit the beautiful Huon Valley and Henrietta Manning's Studio throughout November 2022:
Saturday 12 & Sunday 13 November 2022, 10:00am – 4:00pm
Saturday 19 & Sunday 20 November 2022, 10:00am – 4:00pm
Saturday 26 & Sunday 27 November 2022, 10:00am – 4:00pm
Studio Waterloo (57 Glocks Road, Waterloo) is in a historic apple packing shed with stunning views down the Huon River to Sleeping Beauty and Mount Wellington. See the artist's creative space, what she is currently working on and examples from prior series. Fossick in the storage rack to find something you might like to take home!
---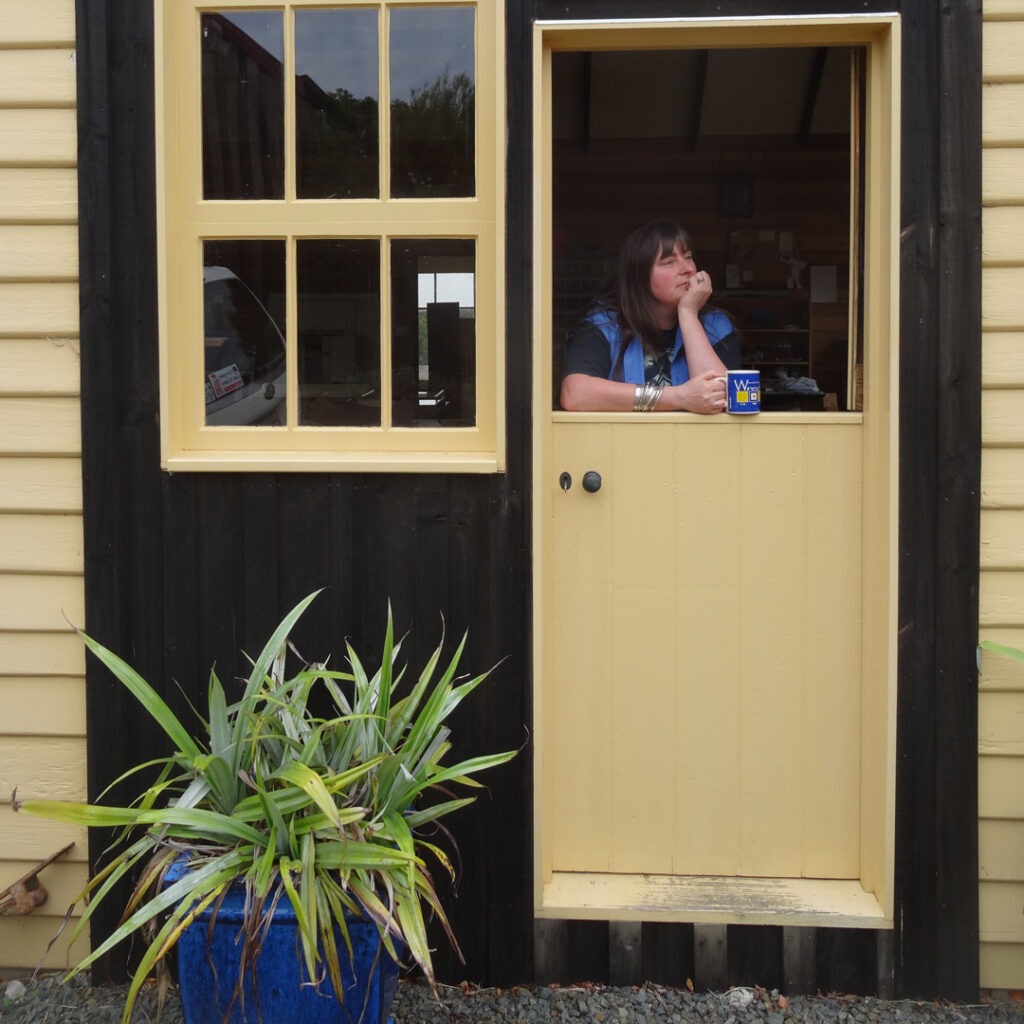 Henrietta Manning
Henrietta Manning is an established artist exhibiting since 1984 and currently living in Tasmania. A Contemporary Realist a recurrent theme in her work is the passage of time and how we live with and build upon the past. A recipient of an Australia Council Visual Arts/Craft Board 'New Work Established Grant' and finalist in Australian art awards such as The Wynne, Portia Geach, Waverly, Alice, Fishers Ghost, Eutick, Waterhouse and The Summer Exhibition in England.