ARCHIVE February
Folk Til Ya Punk Records curated by Mark Downie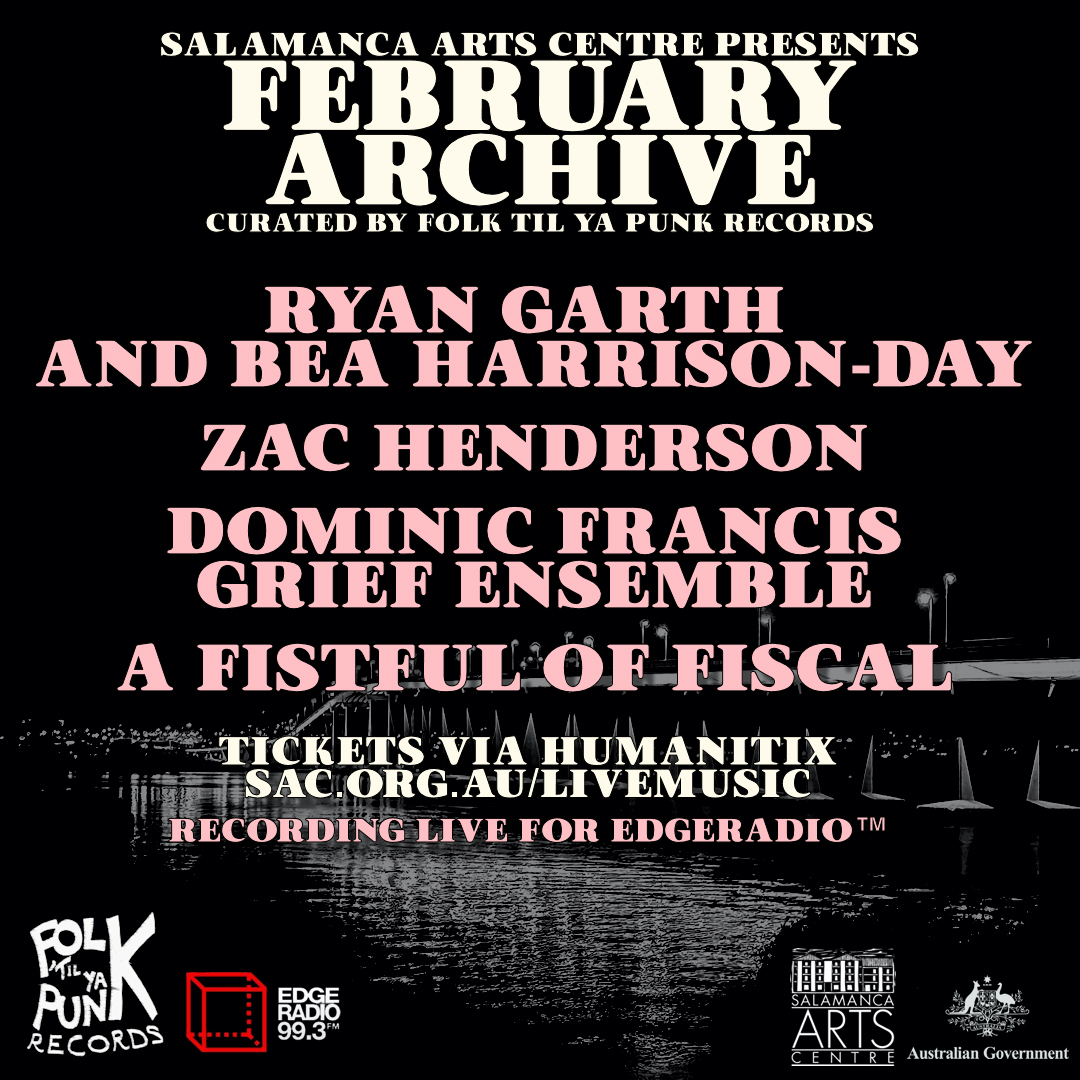 This event is part of the ARCHIVE 2022 program and is presented by Salamanca Arts Centre and Edge Radio
Genre
Underground/Outsider
Salamanca Arts Centre & Edge Radio present February ARCHIVE.
A gig recorded live in the Founders Room and broadcast on Edge Radio.
February ARCHIVE will be curated by Folk 'Til Ya Punk Records, a label which is a collective of Australian folk-punk bands, and driven by Hobart's own The Dead Maggies.
FTYP Records also present the annual debaucherous 4-day folk-punk gig-crawl called HOBOFOPO, that has drawn some of the biggest folk-punk acts in the world to Tasmania.
---
You can expect the night to start with folk music, finish with punk music, and explore some intense moments of rogue folk in between.
8.45-9.15pm
RYAN GARTH AND BAE HARRISON-DAY will be performing intimate, stripped-back renditions of the Ragged Hollow repertoire on fiddle and guitar. Showcasing Ryan's cynical, cerebral songwriting.
9.30-10.00pm
ZAC HENDERSON is a much loved and applauded Tasmanian based singer/songwriter described as a storyteller with influences from folk & blues."Aussie folk that just feels like home. Full of warmth, character and cleverly worded anecdotes that force you to be slow and really sink in." – Like Velvet Music
10.15-10.45pm
THE DOMINIC FRANCIS GRIEF ENSEMBLE are much like the Tasmanian landscape, the ensemble is wild, rugged and scarred by the impact of suburban influences. Yet to be sanctioned as the only boy band to boast a bones player, this is Rogue Folk at it's darned finest – brutal, impolite and highly danceable.
11.00-11.30pm
FISTFUL OF FISCAL are a newish band, featuring 3/5th of The Dead Maggies, and playing hardcore punk (with a violin). The music is; short, fast, loud, fun, political, satirical, and financial. Influences include Minor Threat, Dead Kennedys, Idles, The Dirty Three and NowyourefuckeD.
---
The Curators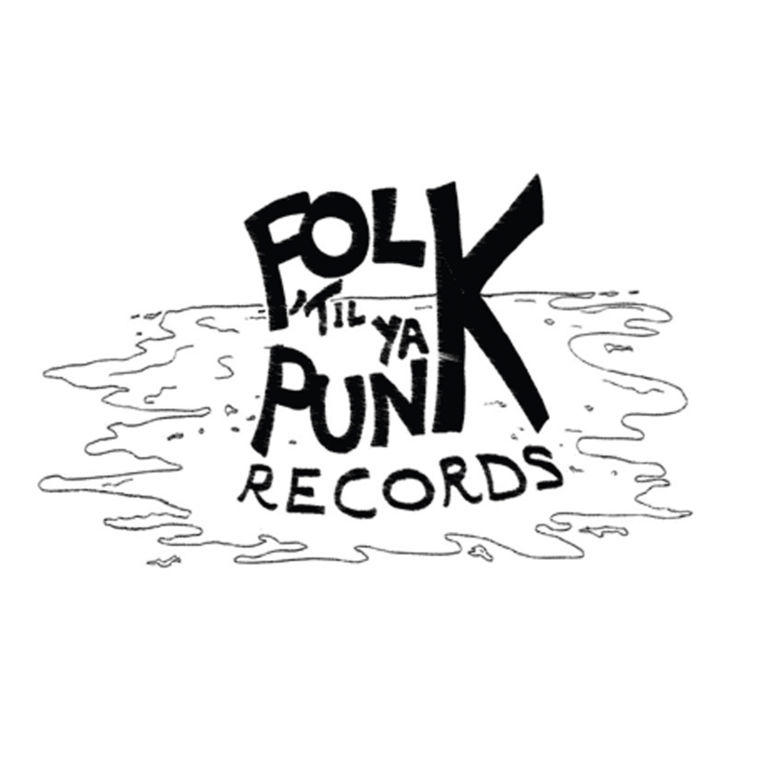 Folk Til Ya Punk Records is a collective of artists from around Australia spearheaded by Hobart's own The Dead Maggies. They've put out 17 releases to national airplay and international acclaim. They also put on events such as the annual HOBOFOPO Festival. FTYP Records will be curating an evening spanning from folk to punk, and whatever fits in between!
Supported by Live Music Australia – an Australian Government initiative