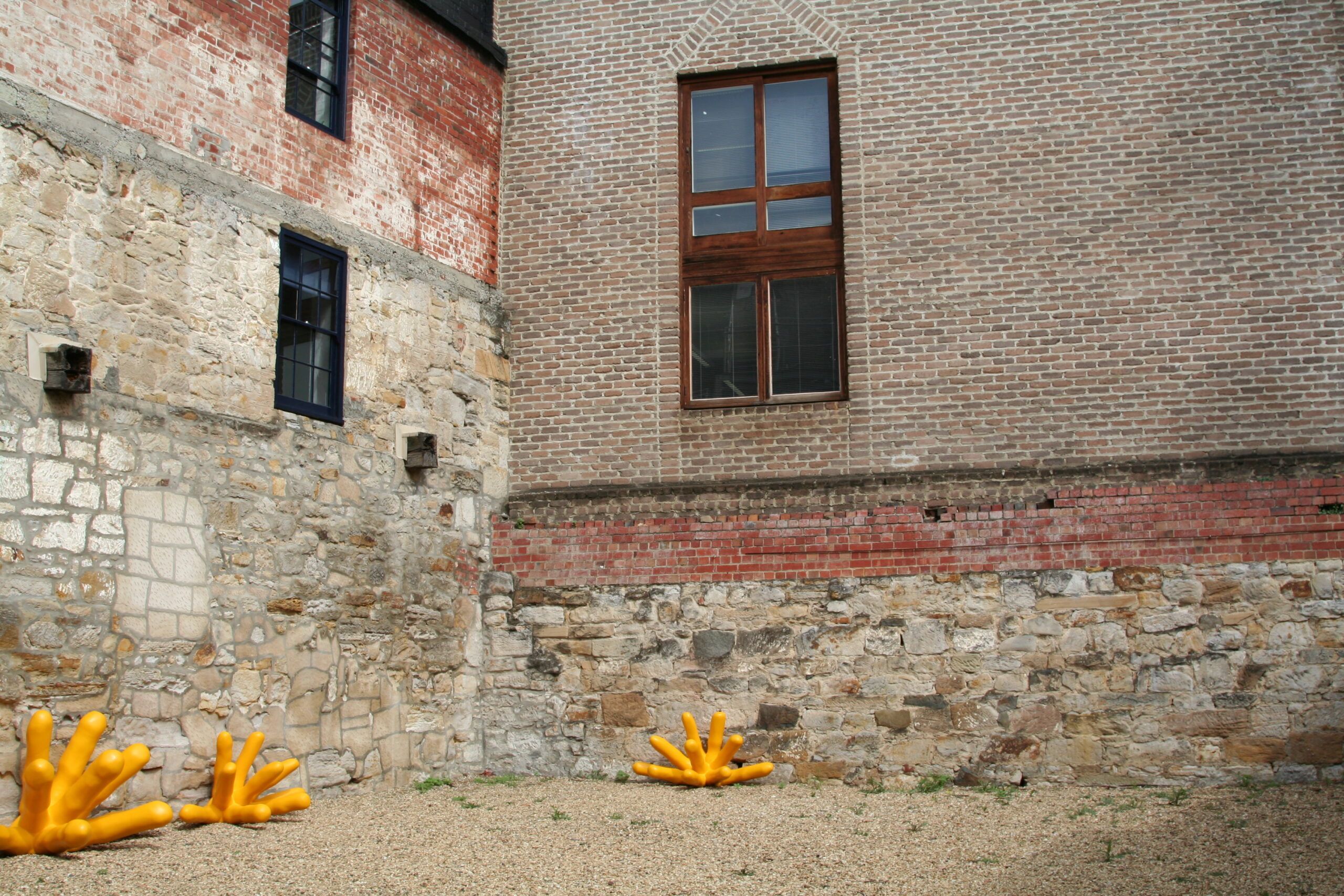 An outdoor venue perfect for installations and sculptural work.
Once a carter's backyard, an escaped convict's hideaway and a drying room for apple juice filters, Kelly's Garden is a space that offers a unique urban heritage environment for contemporary sculptors and installation artists.
Kelly's Garden is a courtyard enclosed by the three storey brick and stone walls of the old warehouses it once serviced. It is accessed via Kelly's Lane off Salamanca Place, and has a large sliding gate with specially designed peepholes.
Kelly's Garden has been restored to cater for a continuing program of large scale sculpture and installation works.
---
Venue Hire Rates
Salamanca Arts Centre Associate Members
Kelly's Garden is a free space available for two to three month long exhibitions for Salamanca Arts Centre Associate Members only.
---
Applying for Kelly's Garden: 2024 Calendar
Salamanca Arts Centre assesses applications for Kelly's Garden twice annually.
Applications for the Kelly's Garden 2024 Calendar are now closed.
If you would like to be notified when applications re-open or dates become available due to a cancellation, please sign up to our alert list.