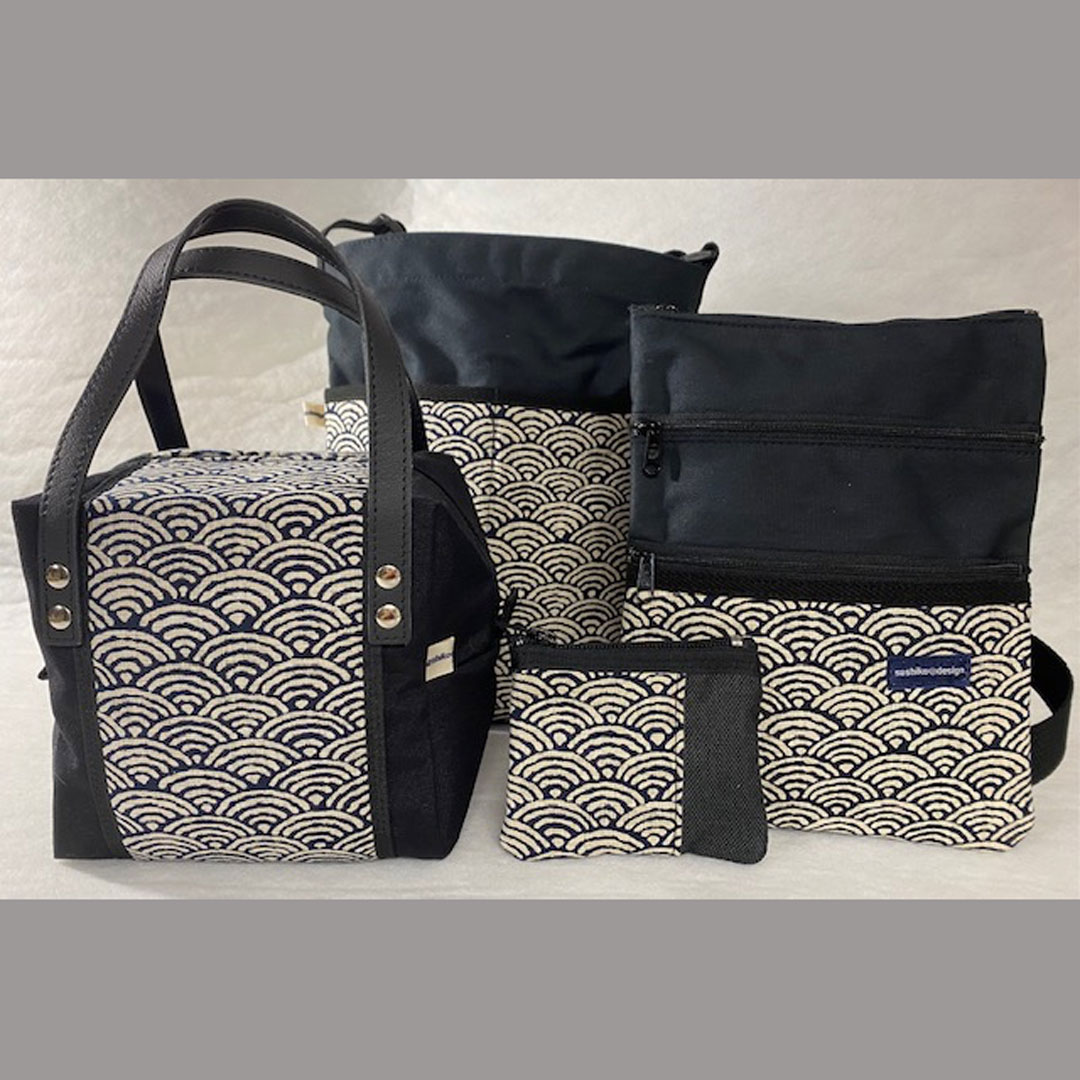 A marriage of Australian contemporary design and traditional Japanese craftsmanship
Kiyomi was born in Saitama, Japan, and emigrated to Australia in 2000 where she established Sashiko design at
Hobart's Salamanca Market. She opened her gallery workshop in the Salamanca Arts Centre in 2022.
Kiyomi intuitively blends traditional Sashiko stitching and vintage Japanese material with modern Australian elements such as cotton, denim and leather to hand-craft unique bags and pouches. Sashiko design also stocks a selection of giftware sourced directry from Japan.
Kiyomi can be found hand-sewing or working at her industrial sewing machine in the studio area of Sashiko design, or at Salamanca Market stall each Saturday. She enjoys talking to people about her design and production processes.