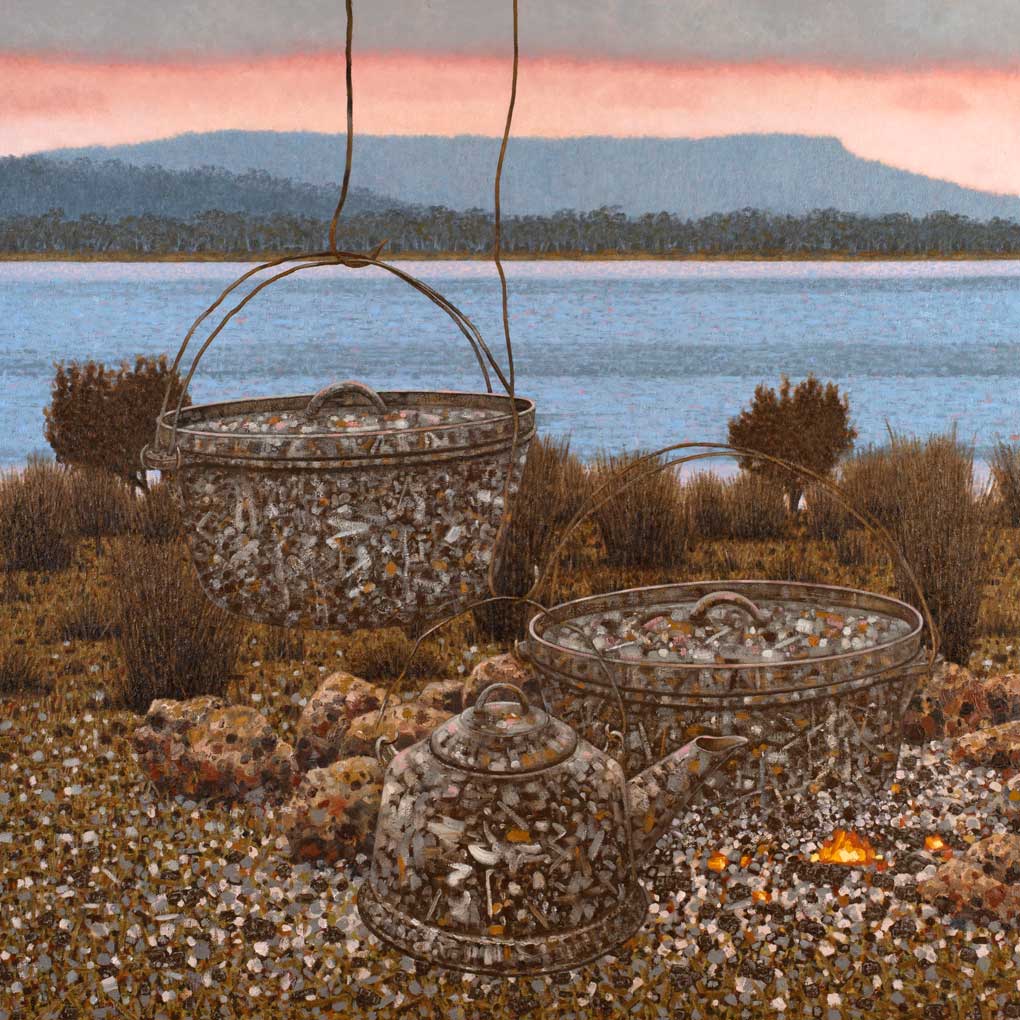 Richard Wastell's enigmatic works render the Tasmanian landscape with such veracity that they are almost otherworldly
Richard has earned his reputation as a master of composition for large works, across multiple panels, in which elements of interest and admiration are pulled forward for artistic study. These magnified details—insects, shells, lichens, the patterned bark of tree trunks, the soft spines of a cushion plant—give Richard's works a uniquely exaggerated first-person perspective. The artist places us where he has stood; we are irrevocably embedded in his reality, enveloped in his deep reverence for the bush.
Perspective is as much a conceptual concern as it is a formal technique for the artist, whose love of painting is paralleled only by his love for the wilderness. The works are as complex and multifaceted as any act of looking, watching, witnessing. There is a deep and dark lament in the scorching of tree ferns after the clear-felling. There is burning joy in the sun that sets the grasslands ablaze at dusk. And there is a stillness and a deep satisfaction in the rippling lakes, the smouldering campfires and the fresh-caught trout in the falling darkness of late summer.