Opening Event
Friday 17 February 2023
5:00pm – 7:00pm
Enter a gallery space transformed – by designers, using seaweed-derived products – into a 'speculative vision of a future home', where a regenerative relationship between humanity and earth (and seaweed) has blossomed.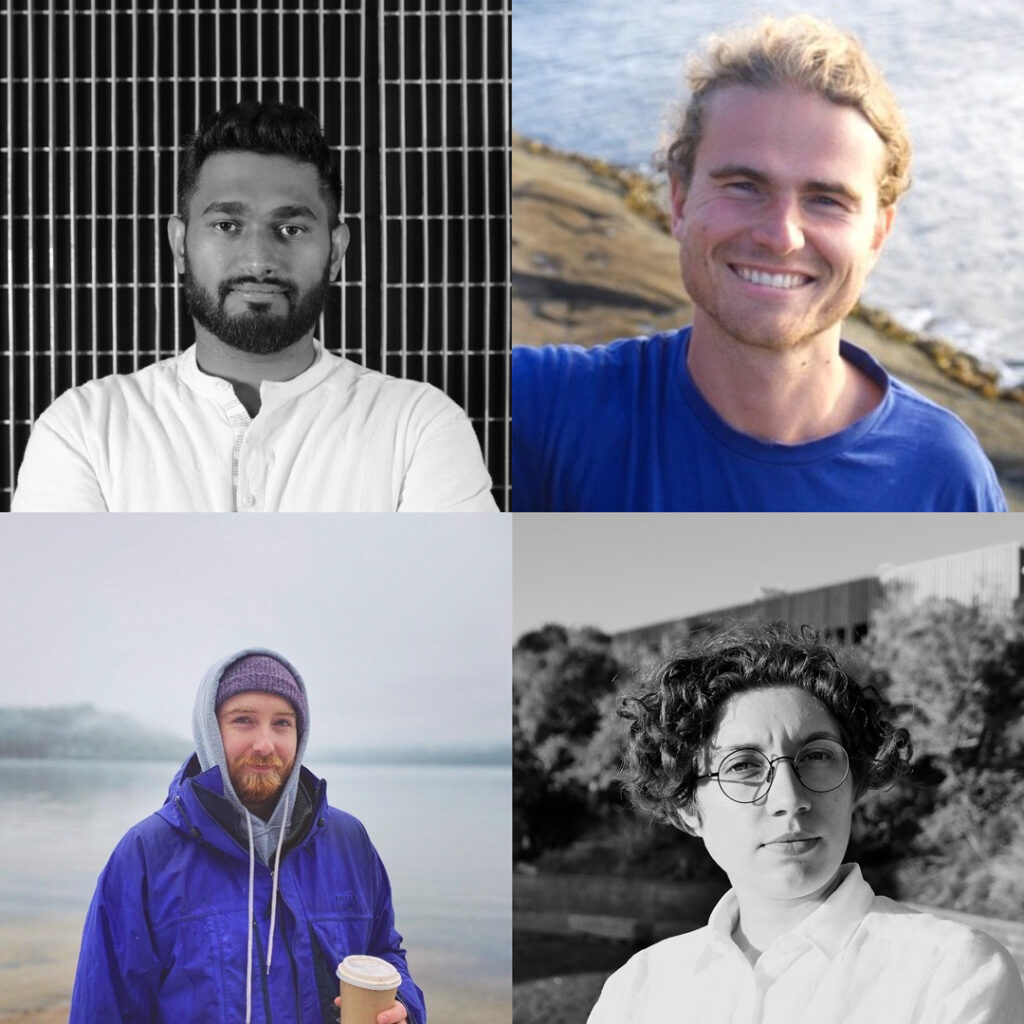 It's 2046 and a decade has passed since a society inspired by seaweed has taken to the seas. The roots stem back to Hobart and the innovation that started in the 2020s. It's a place of refuge for those in the Pacific Islands who have lost their homes to rising seas and the changing climate. On the outskirts of the city are sustainable floating 'pods' inspired by the buoyant air sacs or pneumatocysts of the giant kelp. In the city the larger buildings are stretching above and below the surface. The lifeblood of these speculative homes is seaweed, once highly neglected, now essential to the daily life of humans and their hope for the regeneration of the ocean.
Transforming the gallery space into our speculative vision of a future home, Pneu invites visitors to enter the regenerative living space of 2046. Work from a desk made from seaweed that has sequestered C02 and anthropogenic nitrogen. Be bathed in the light of a lamp that has improved marine biodiversity. Host your friends at a dining table that has alleviated eutrophication and acidification. Look out of the porthole to share in our vision for the future, one surrounded and supported by seaweed.
Pneu is a speculative design installation about the future of the seaweed industry in Tasmania by three up-and-coming young designers. With practices ranging from architecture to furniture to marine biology and cinematography, the exhibition explores the potential of seaweed to reshape humanity's relationship with our home, the planet Earth.
---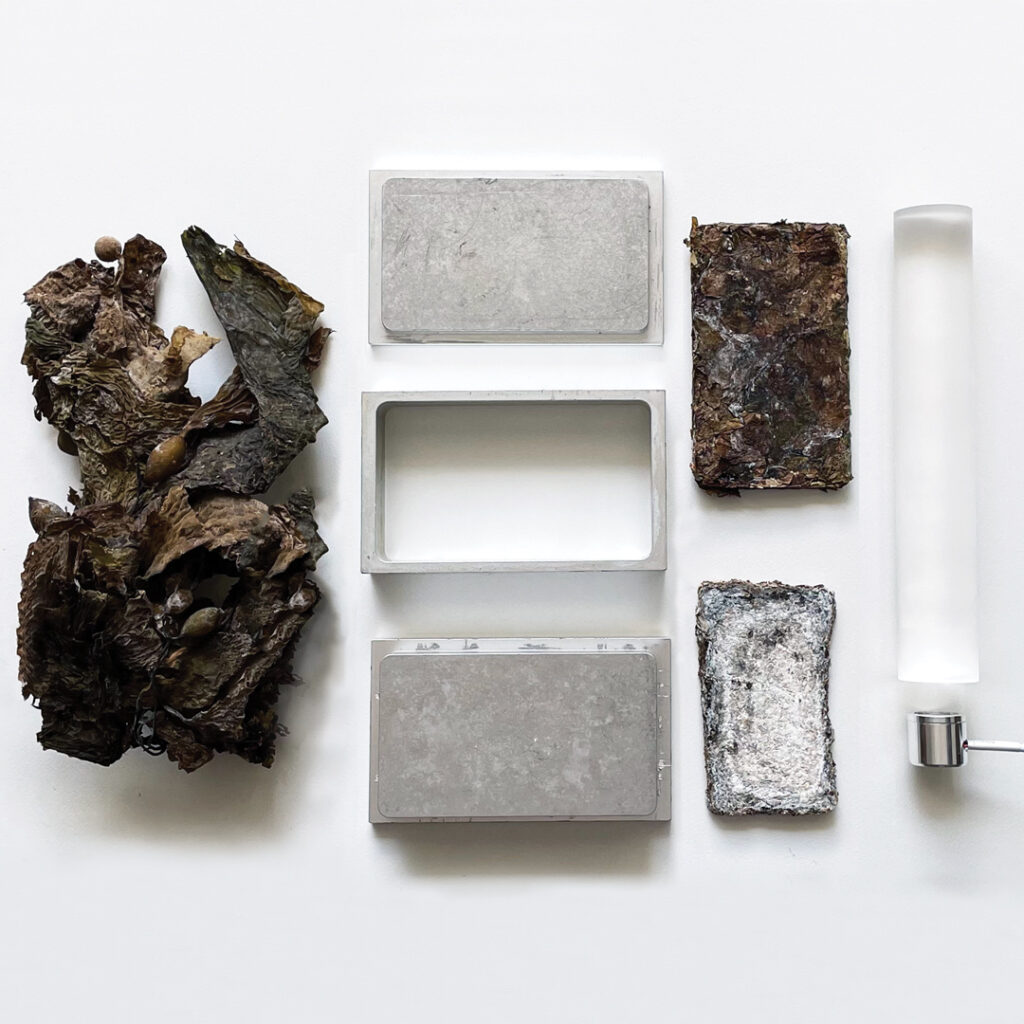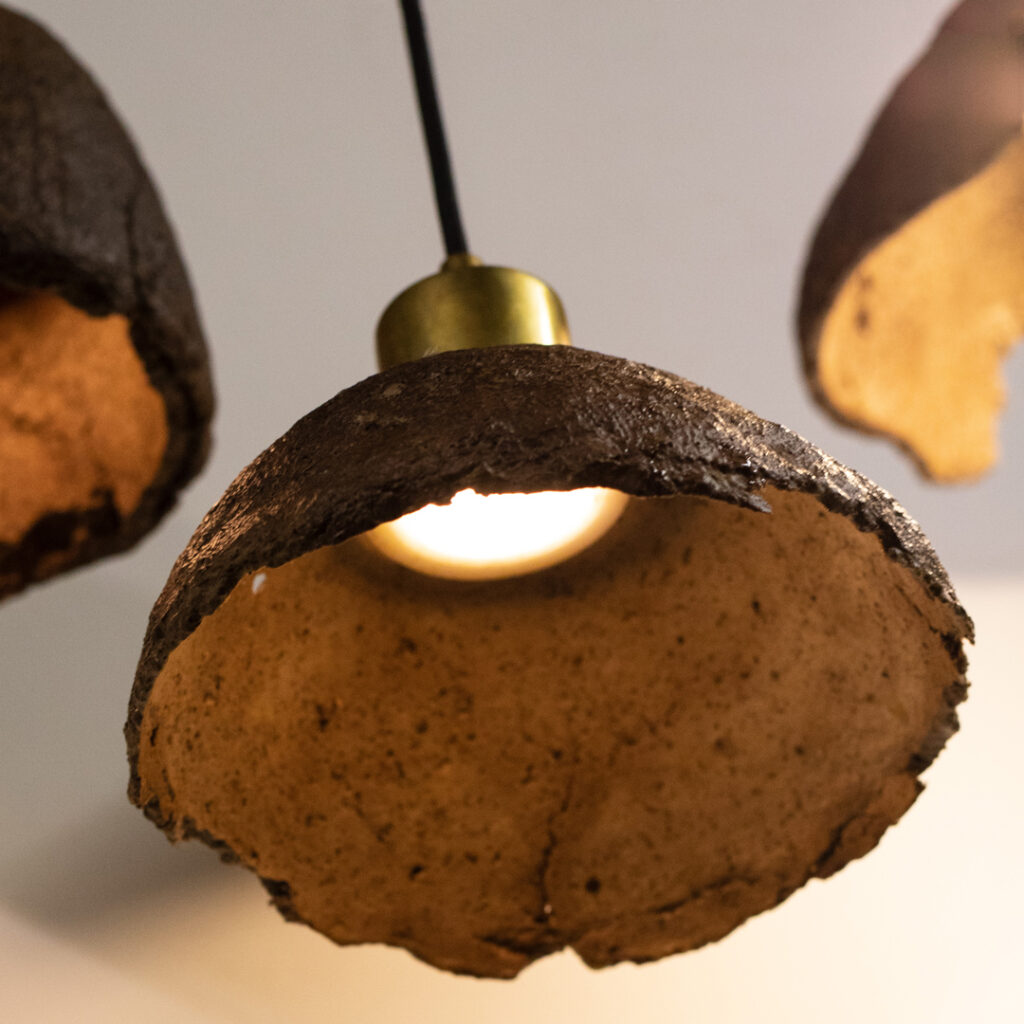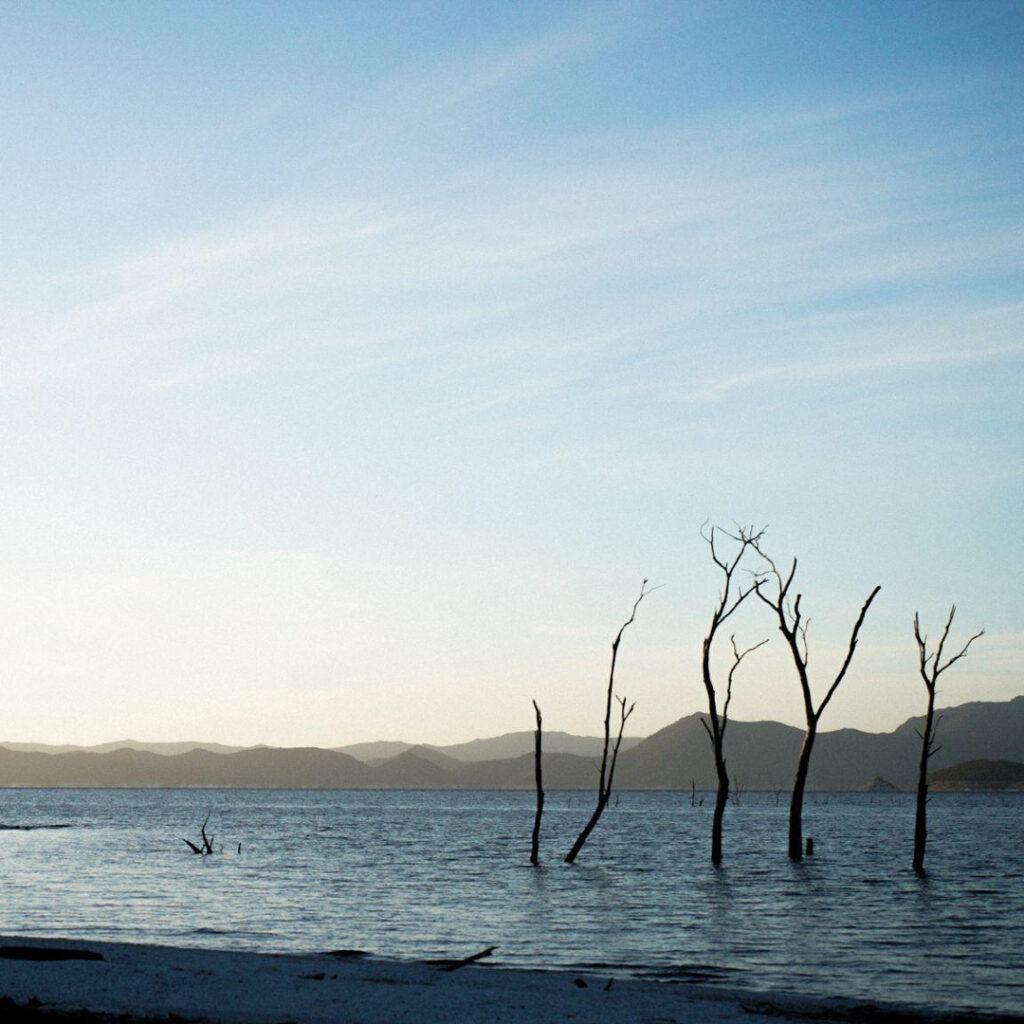 ---
Pneu is part of the International Seaweed Symposium (ISS) and MONA FOMA 2023