XIXA & CUMBIA COSMONAUTS DJ SET (Moses Iten)
Live at The Founders Room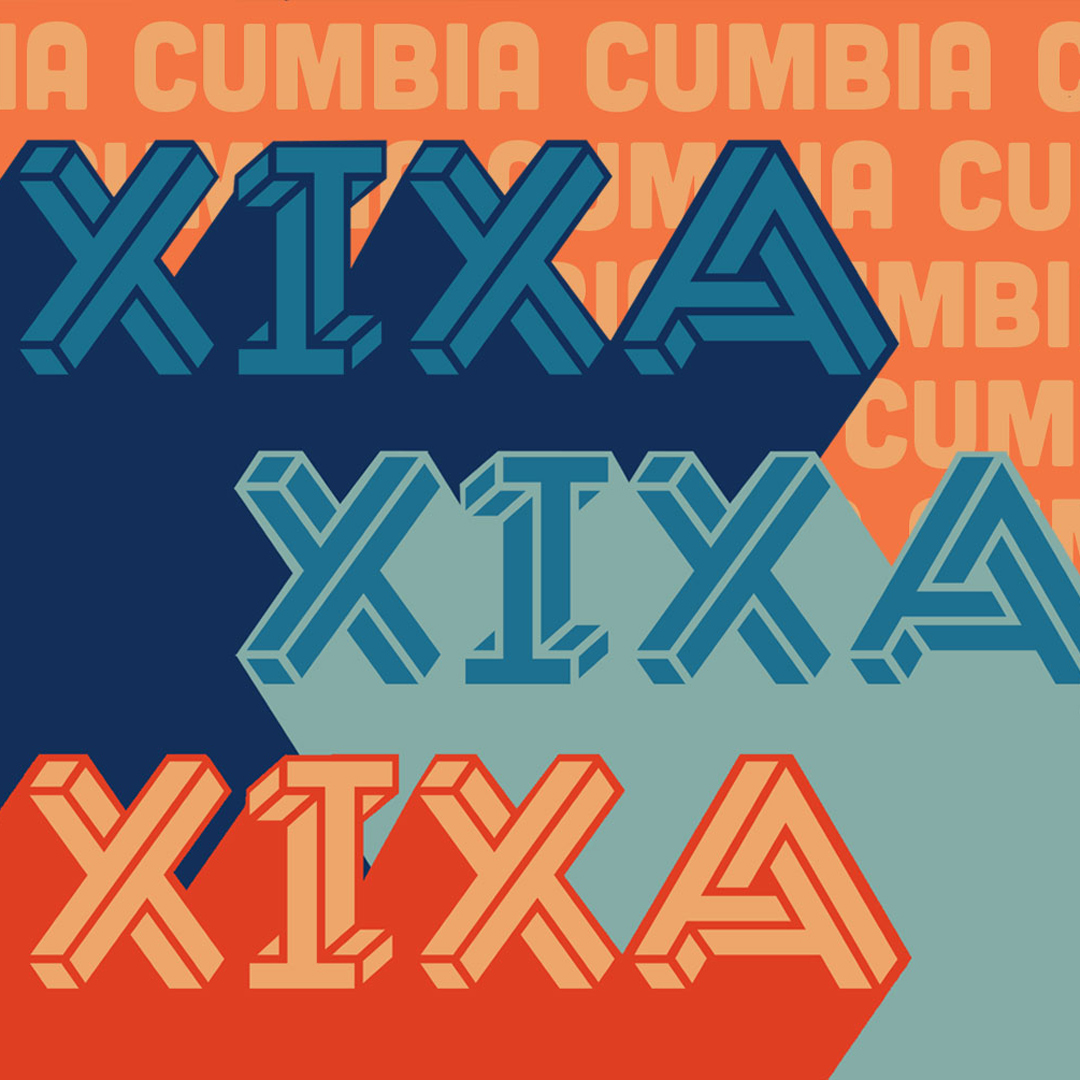 Saturday 28 January 2023
7:00pm – 12:00 midnight
The Founders Room
Salamanca Arts Centre
Enter via Wooby's Lane, or for lift access enter through The Courtyard

$15 +bf pre sales
$20 on the door
---
Salamanca Arts Centre, in collaboration with LACAT and Cumbia Massive bring you a night of CUMBIA from Latin America and the Caribbean
Dance the night away with local 10 piece Cumbia band XIXA and the most amazing Latin DJ set brought to us by CUMBIA COSMONAUTS
---
Cumbia Cosmonauts DJ SET (Moses Iten)
Is a Melbourne-based DJ who has toured all over Australia and the world as a Cumbia and Bass specialist, playing tropical music from his vast crates of vinyl and digital dubplates. As a producer, Moses (Saca La Mois DJ) is best known as CUMBIA COSMONAUTS, and with Christoph H. Mueller (Gotan Project/Roedelius/Plaza Francia) is part of the THE SWISS CONSPIRACY. Moses is also a co-founder of the CUMBIA MASSIVE platform showcasing DJs and producers of tropical electronic music inspired by Mexican sound system culture, and recently assisted in the English translation of the book Ojos Suaves/Soft Eyes: Sound System Cumbia from Mexico to the World by Mirjam Wirz. Moses Iten's mixes have been commissioned by national radio in Australia (ABC RN), Germany (Funkhaus Europa), Austria (FM4), and until recently was host of Space Is The Place on Melbourne's top music station PBS 106.7 FM. By day, Moses is doing a PhD on DJ performance at RMIT University in Melbourne. The mission is to keep learning and sharing music from all over the globe, exposing Melbourne to unreleased and undefined new sounds sourced straight from producer to you on the dancefloor.
---
XIXA
Xixa is pronounced Chi-cha after the Amazonian style of Cumbia that is commonly known to come from Peru, chicha. This somewhat psychedelic style of Cumbia was a way for traditional Andean music to remain current with younger audiences. This style is loose, fun and very seriously full of silly sounds.
We are a bunch of mates (practically family) who used to play cumbia together in Chupacabra, after years dedicating time to other projects we decided to get back together to play cumbia and have fun. Xixa is an 8 piece band that can sometimes grow to 10 or more if we have friends or family in the audience that want to join us. We formed in the lull that was the 2020 pandemic and have performed in a few places here and there including LACAT's Day of the Dead Festival. The pandemic isn't officially over but we are finally ready to hit the stage and share the love.
Cumbia is designed for dancing and having a good time, we throw in a power ballad or two to give you a quick breather. Horns, guitar, keys and rhythmic percussion join forces to give Tasmania XIXA! Viva la Cumbia, Viva Xixa!
---