World Harmony Odyssey
Presented by Purple Passion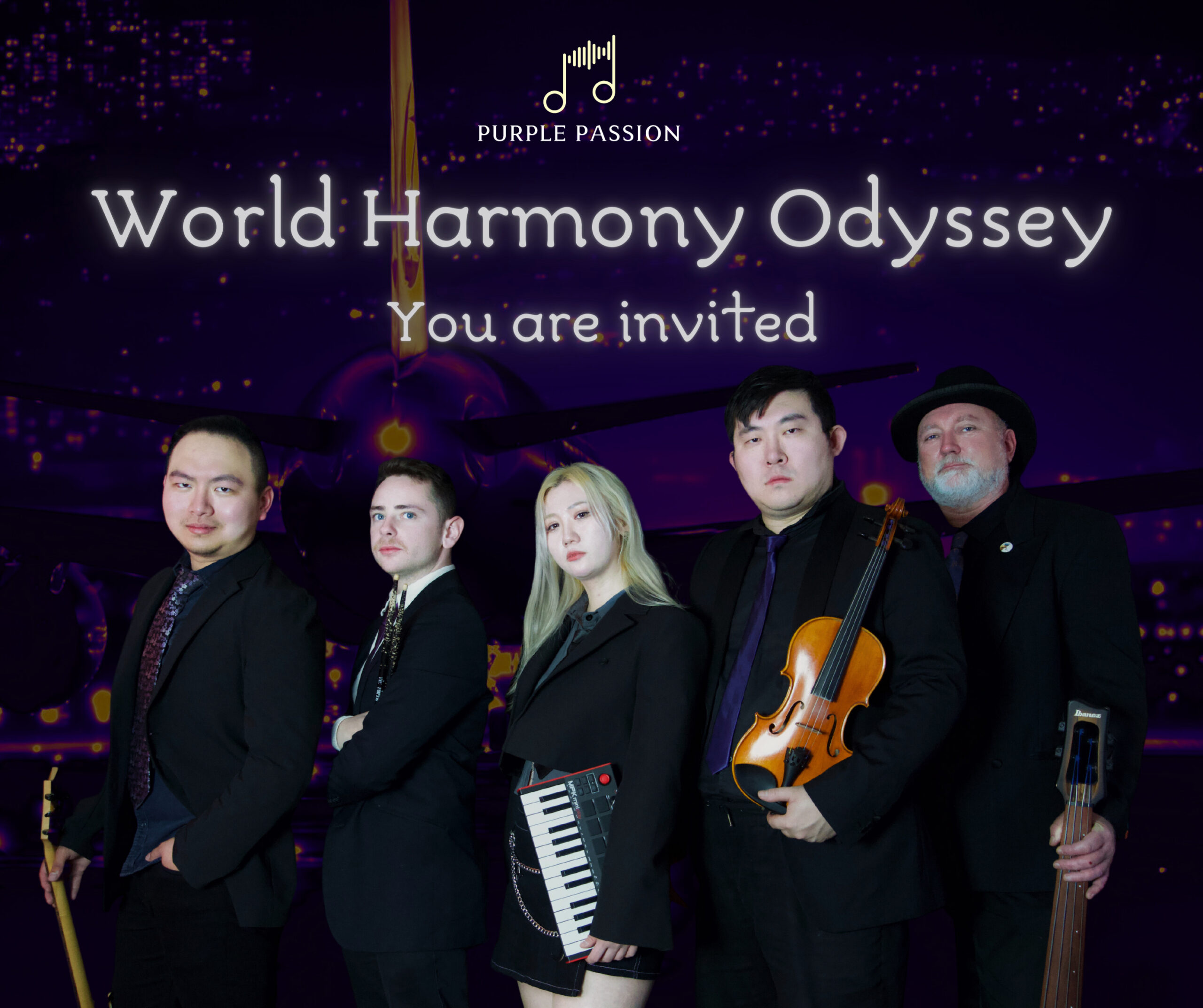 Presented by Purple Passion
---
Times and dates:
Saturday 11 November  –  7.30pm

Tickets:
General Admission: $30 (+BF)
VIP: $80 (With Free Purple Passion T-Shirt, Key Rings and Private Photo time with Musicians)
Prepare for an electrifying musical odyssey with Purple Passion. Dive into a world of diverse rhythms and cultural fusion – an unforgettable sonic adventure awaits!

Get ready for a musical extravaganza across Asia, America, Africa, Europe and Oceania like no other! (I know we will miss Antarctica!) Purple Passion invites you to an electrifying soirée where we'll paint the town purple with our unique brand of instrumental rock.
Buckle up for an exhilarating sonic voyage that transcends borders and breaks musical boundaries. Our band is renowned for its ability to weave together the melodies of the world into a tapestry of pure passion and innovation. Also, how about incorporating some cultural ethnic traditional instruments into the band.
Picture this: over a dozen countries, countless rhythms, and melodies from every corner of the globe. What makes it truly extraordinary? Each composition is a masterpiece, born from our creative minds or reimagined with our unique flair.
At Purple Passion, we're not just performing music; we're crafting a global symphony that celebrates the heartbeat of cultures from around the world. Expect an explosive fusion of styles, a clash of beats, and an infusion of emotions.
This is an invitation to the ultimate cultural feast, a chance to immerse yourself in a vivid kaleidoscope of sound. We urge all lovers of music, adventure, and cultural exchange to join us. Let's celebrate the vibrant tapestry of global music culture together!
Mark your calendar for November 11th, 7:30 PM, because Purple Passion is about to unleash an unforgettable night of musical magic at the Founders Room, Salamanca Arts Centre. Be there to witness the world in every note, the passion in every chord, and the journey in every beat.