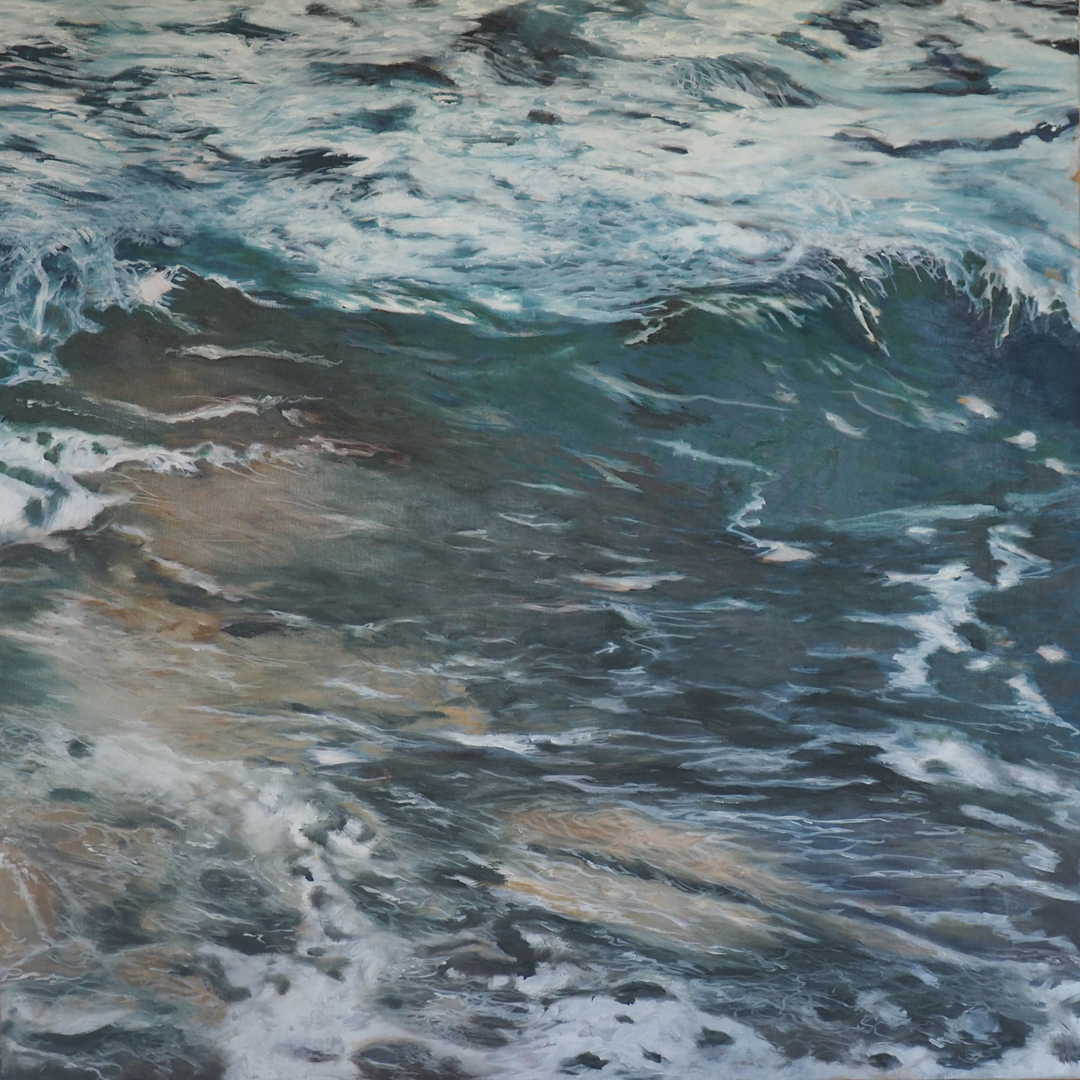 Opening Event
Thursday 2 March 2023
6:00pm – 8:00pm
Oceans, lakes, pools, rivers.
Shallow, deep, still, flowing.
Blue, green, brown, golden, grey and white.
Waterforms is a series that investigates natural design. The paintings are impressionistic interpretations of segments of water views from Tasmanian places visited by emerging artist, Lynn Kelly.
Natural elements interact to control energy and atmosphere. Conditions can change quickly. Our environmental experiences are affected by times of day, weather and our points of view.
Likewise, in a painting the visual components are combined and arranged to express mood and movement.
These works are sections from water views removed from their scenic contexts. They are square in format, making them somewhat ambiguous.
Rather than making pictures the aim was to explore how colours and shapes can be composed to evoke a feeling and create the impression of a place.