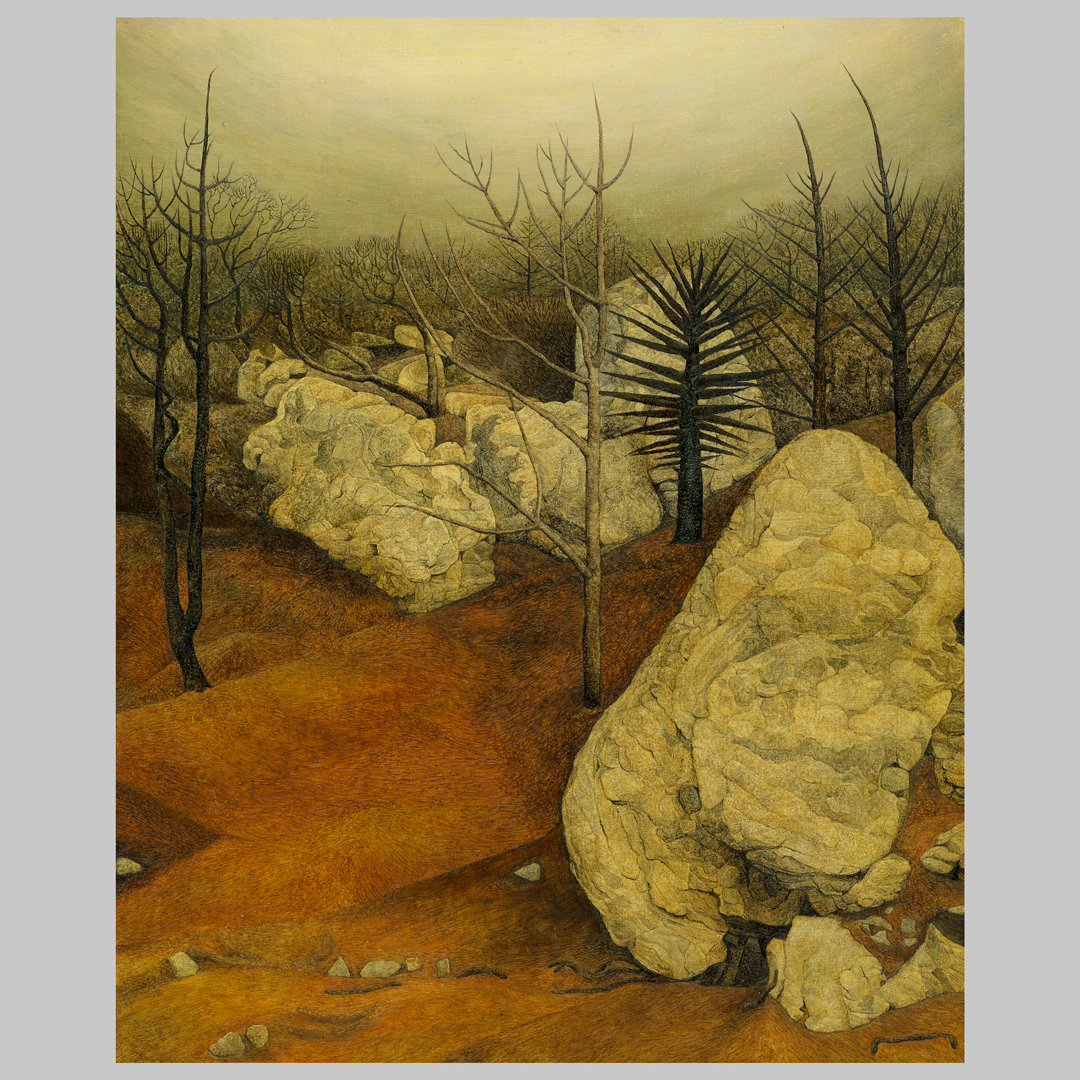 Vale is a collection of paintings by Lorna Quinn, created after an experience with a mountain plain in the Central Highlands in 2020.
"As a tourist looking in from a designated viewing platform, I found pleasure in imagining living on the slopes of the mountain as a bat or a worm or as a gust of wind. At the same time, I felt a sense of pain at the remoteness of this vision of dwelling – an absolute separateness from it. These two feelings, of inhabiting, and of outsideness, tangled together in a sort of ache, a longing, that I decided to represent in paint. Using a combination of holiday snaps, memory, and invention back at home, I repetitively formed and reformed the hills that I could remember in careful experiments with colour, texture and shade.
Returning to the viewing platform two years later, I found that my impression of the place had shifted. The idea of the mountain scene had grown so complete in its absence that the real thing felt pale and diminished, the paintings more concrete."
– Lorna Quinn
---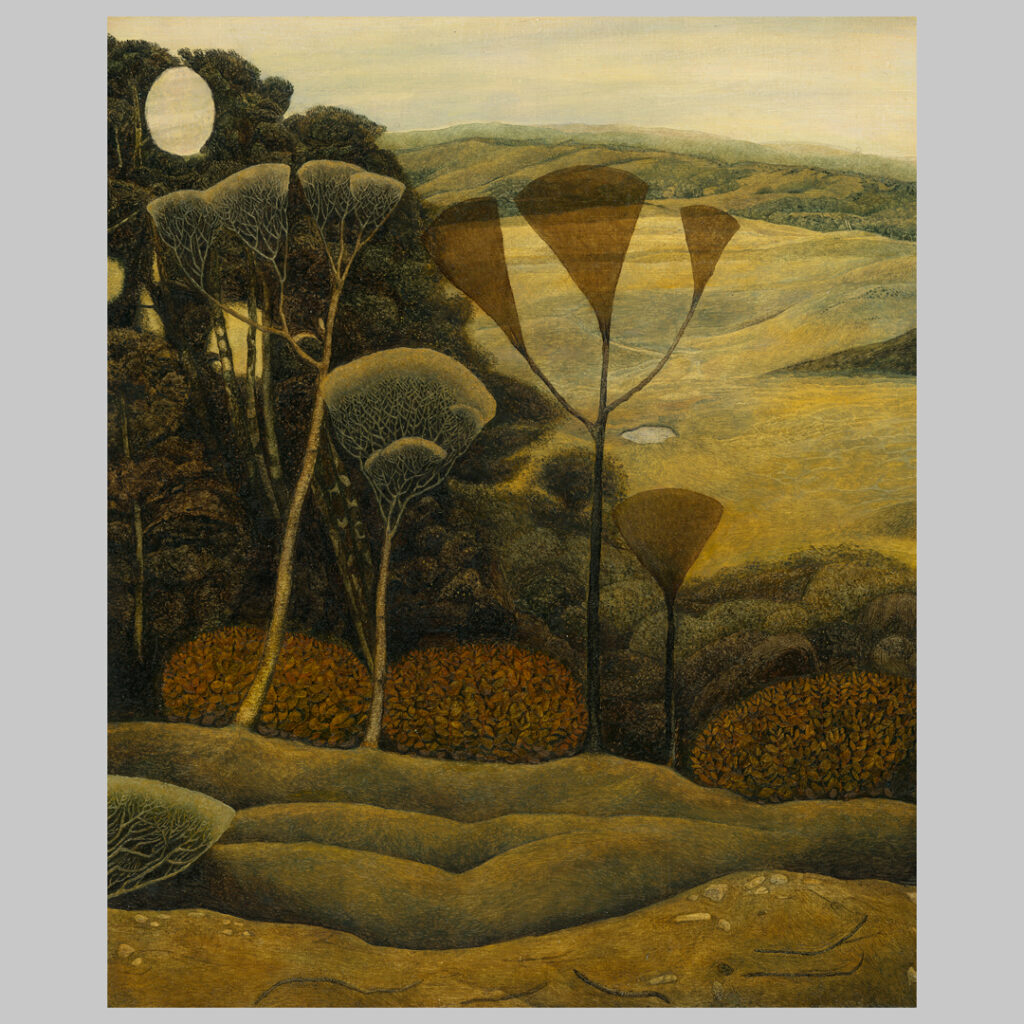 ---
Lorna Quinn
Lorna Quinn is a Melbourne based artist, creating small-scale portraits of vegetation, rock, earth and sky. Her practice considers the triangular relationship between landscape, personal experience and painting.