Utopia Now! Art Installation
Salamanca Arts Centre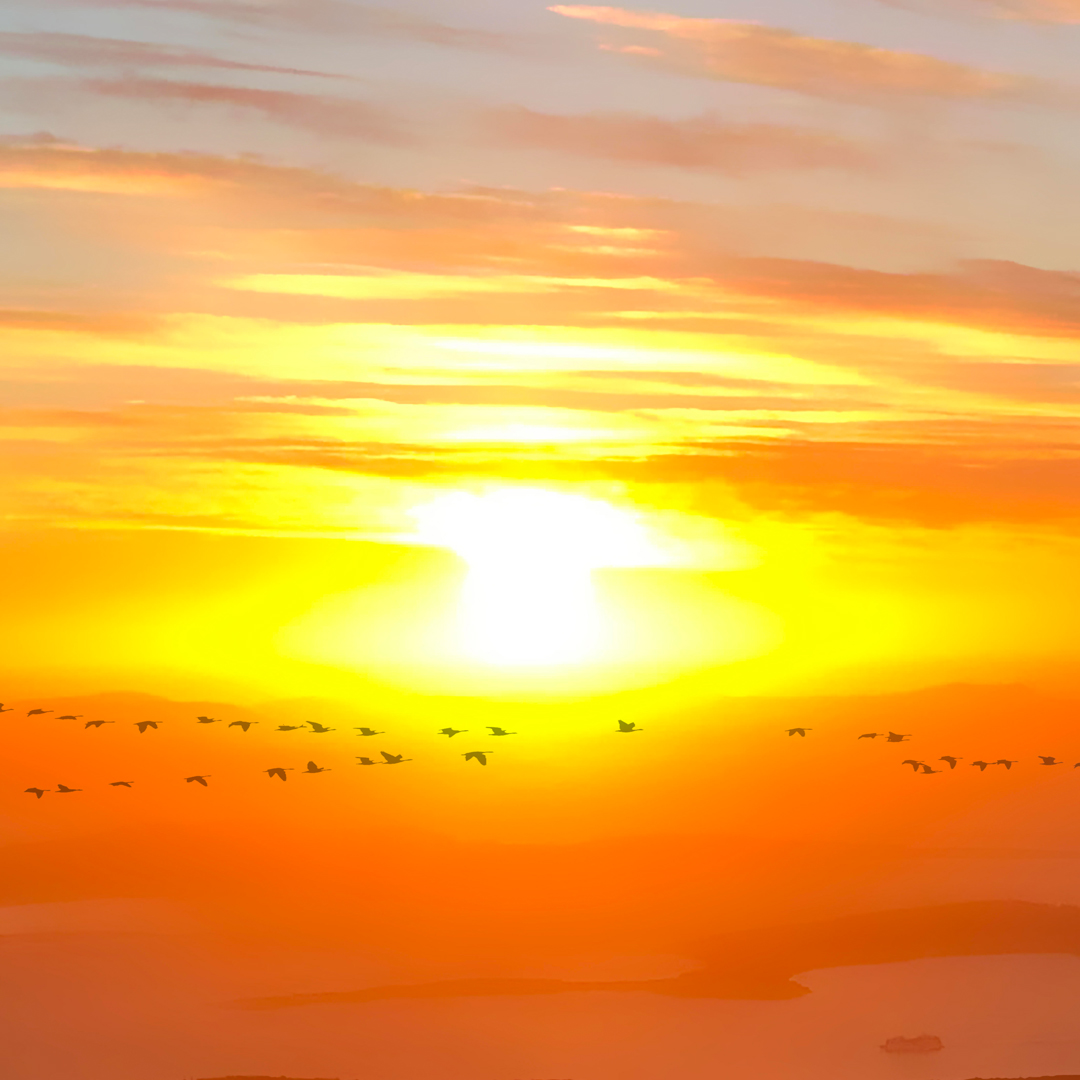 This event is part of Winter Light 2022 and is presented by Salamanca Arts Centre
Utopia Now! is a community art project where artists collaborated with young people from diverse backgrounds and present their vision of a sustainable future that allows us all to flourish and live in harmony. The culmination of this explorative creative process will be a large-scale installation. The presentation will also include live performances and interactive elements.
The participating groups in Utopia Now Art Installation are: Campania District School | Goodwood Community Centre | The Circus Studio | TAFE Students Against Racism | City of Hobart Youth Art and Recreation Centre | Pakana Studio/Kickstart venue for Takani's Workshops | LGTBQIA+ community | Cygnet Community


11 – 14 August 2022
Long Gallery

11 – 12 August 2022
2pm – 5pm
13 August 2022
10am – 4pm
14 August 2022
10am – 2pm
Thursday and Friday
Utopia Now! Installation
10am – 11am
Utopia Now! Installation
11.30am – 12.30pm
QT Kids Edition
1.30pm – 2.15pm

Saturday
Utopia Now! Installation performance
11.30am – 12.30pm
Young Performers
2.30pm – 4pm
Kieran Mulvany
Malachi Barker
Ari Soo
Sophie Henderson
'Live Art'
Sunday
CANCELLED due to the weather
Utopia Now! Installation performance 
11.30am – 12.30pm
---
Whilst the wearing of masks is not mandatory it is recommended in certain situations by Tasmanian Public Health. Masks will be available upon entering the venue for those patrons who would like one.
If you're unwell, it is recommended that you stay at home, and we look forward to welcoming you at Salamanca Arts Centre another time.
---
Mentors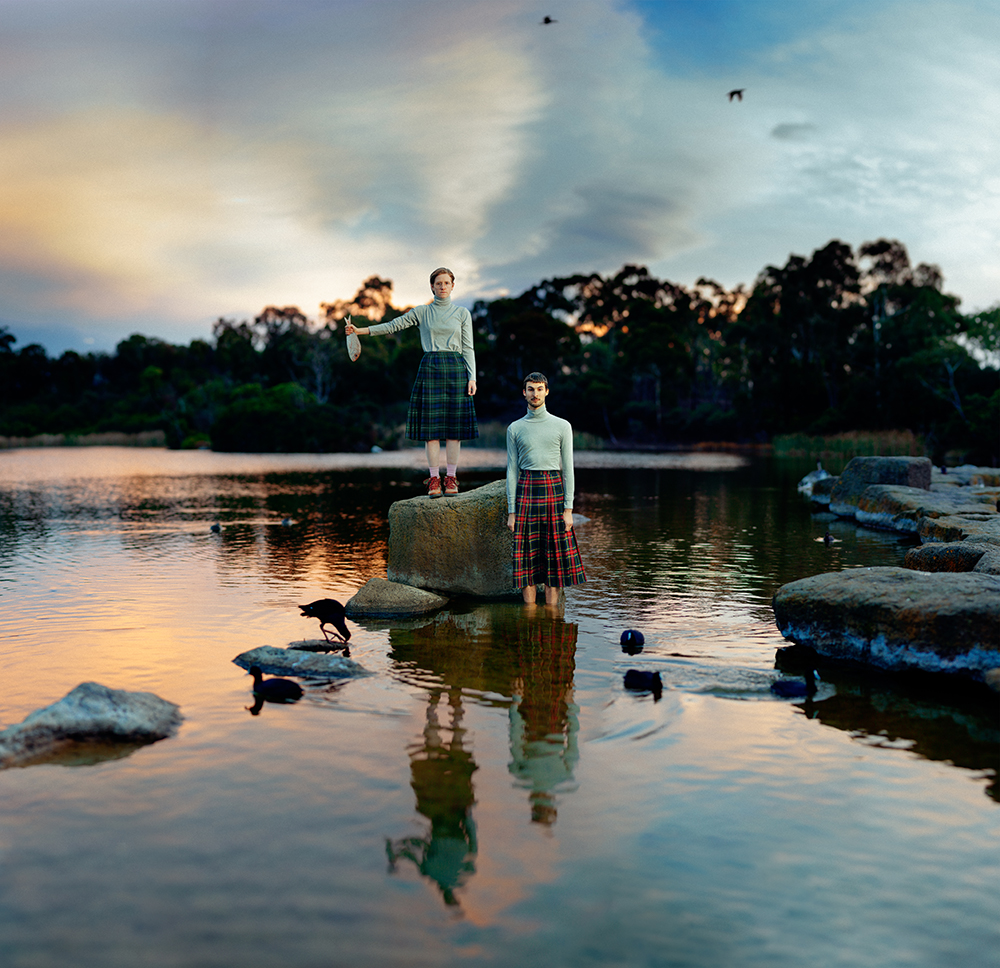 Davina Wright
Davina Wright is a site-specific artist currently living in nipaluna/Hobart.
She makes site specific, nonlinear and immersive theatre that looks at loneliness, suburbia, violence and feminism. She wrote and directed This is Grayson; a performance for audience 8+ with her collective Gold Satino. It received four Green Room Award Nominations in the Contemporary and Experimental Performance panel and received the awards for Innovation in Site Responsive Performance and Performance for Young Audiences.
---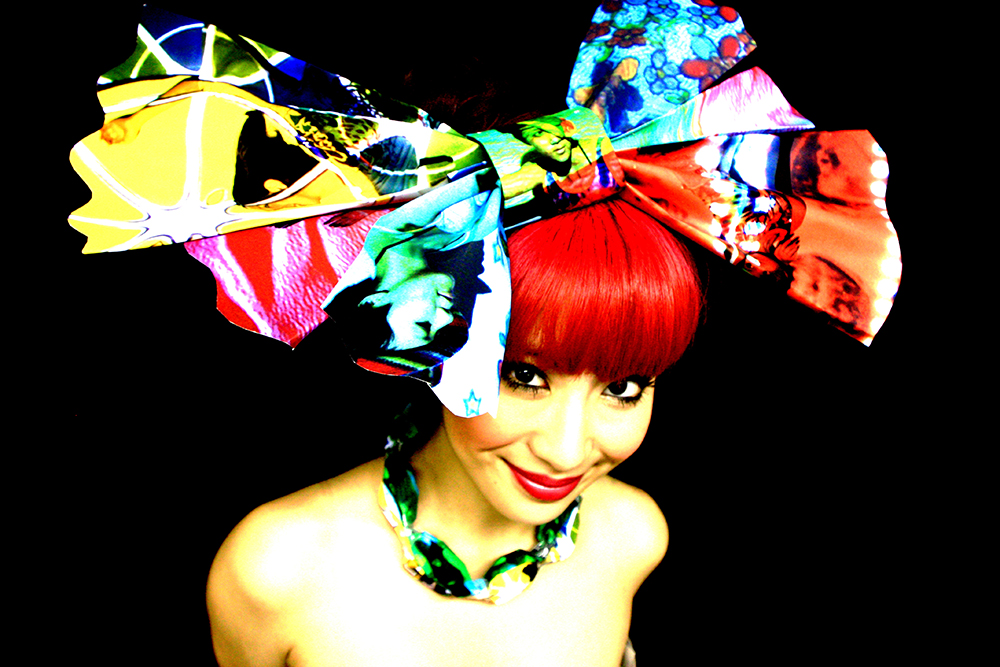 Risa Muramatsu Ray
Risa began her dancing career at an early age, studying both classical and modern ballet and receiving numerous awards at the national competition level. In 2006 she entered the Japan Women's College of Physical Education, home to some of Japan's rhythmic sports gymnastics olympic medal winners, where she majored in contemporary dance and poured her creative energies into choreography, stage production and dramatic composition while performing as a contemporary dancer in Tokyo.
Complimenting her work in the contemporary sphere, Risa has also
performed regularly at numerous music festivals and many of Tokyo's most famous clubs, as well as contributing her skills in event production and choreography to many artists both in Japan and on the international stage. Now Risa is based in Tasmania and she is enjoying creating her works inspired by Tasmanian nature.
---
Adie Delaney
Adie began her circus career at NICA in 2004. After graduating she left Australia to Europe to join the UK's largest touring contemporary circus company NoFitState. Over 8 years she performed swinging and flying trapeze, hula hoops, fire, acrobatics, trampolining, roller skating etc. Adie also spent two years with Cie Oncore's flying trapeze show 'Une Drole de Maison' flexing her clowning muscles, and among other various events performed a season with La Clique at Edinburgh Fringe.
---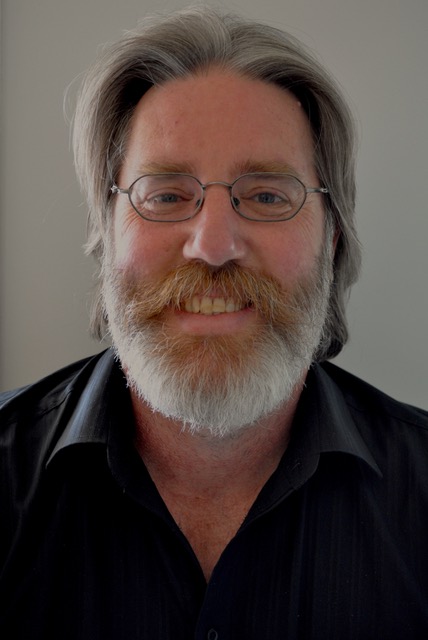 Andy Vagg
Andy Vagg is an artist, designer, writer, poet and performer. His practice explores the qualities and limitations of contemporary existence, and how the choices we make inherently effect, respond to, and delineate social evolution. Using post-consumer objects and materials, he creates work in social contexts, to activate spaces to form literal and metaphorical platforms for the development of ideas to encourage positive social change. His performances explore the role of religion, liturgy and ritual in a contemporary secular context, and how they can help us navigate the ongoing ecological and psychosocial changes caused by industrialisation, globalisation and consumerism. Andy has created work in public and private spaces in Newcastle, Sydney, Melbourne, Launceston and Hobart. He has collaborated with community in colleges, high schools, primary schools, community centres, and child and family centres.
---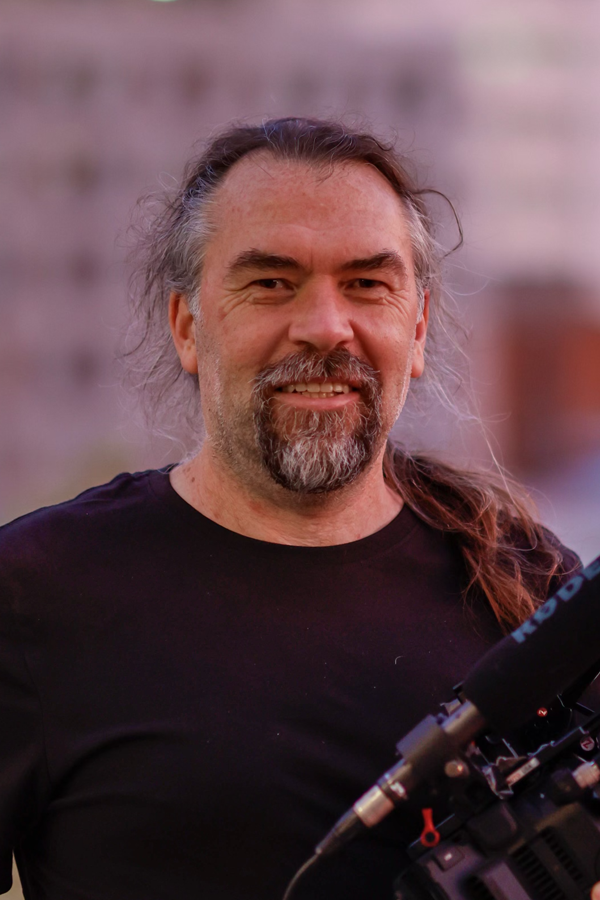 Troy Melville
Troy has worked on an extensive range of film and art projects over 20 years. His projects have involved working for and in collaboration with many different organisations and has often involved working with at risk youth, First Nations and CALD groups. Recent art projects include Paul Boam – A Creative Life, a film for his retrospective exhibition at Moonah Arts Centre. The Partnershipping Project, a national touring exhibition where Troy worked remotely with 19 artists to edit short bio films and Regenerate where New Town primary students created a series of short films about connectivity.
---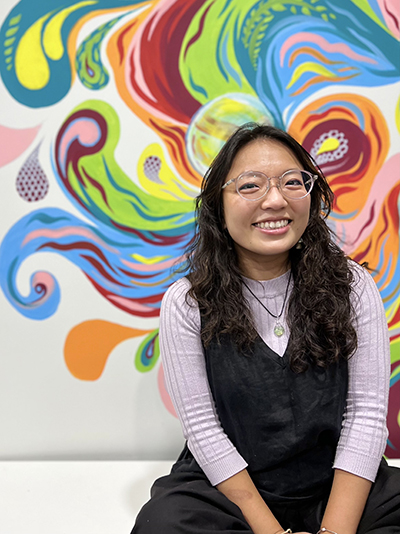 Yumemi Hiraki
Yumemi Hiraki is a multidisciplinary artist currently based in Nipaluna. Her practice delves into the interactions between memory, nostalgia, history and connection to place, while re-examining the relationship to her Japanese heritage. Viewing herself as a resident of cultural gaps, her works evokes a familiar yet foreign sense of longing, belonging and holding on, while hinting at life's inevitable continuity and ephemerality.
Yumemi is originally from Hiroshima, Japan. She completed her BFA(Sculpture and Spatial Practice) at the Victorian College of the Arts and has been an active Arts Worker while exhibiting and developing her practice in both Naarm and Nipaluna. Yumemi has a growing interest in community-based arts, mentorship and education, and currently also works as a Youth Arts Officer at the Youth Arts and Recreation Centre.
---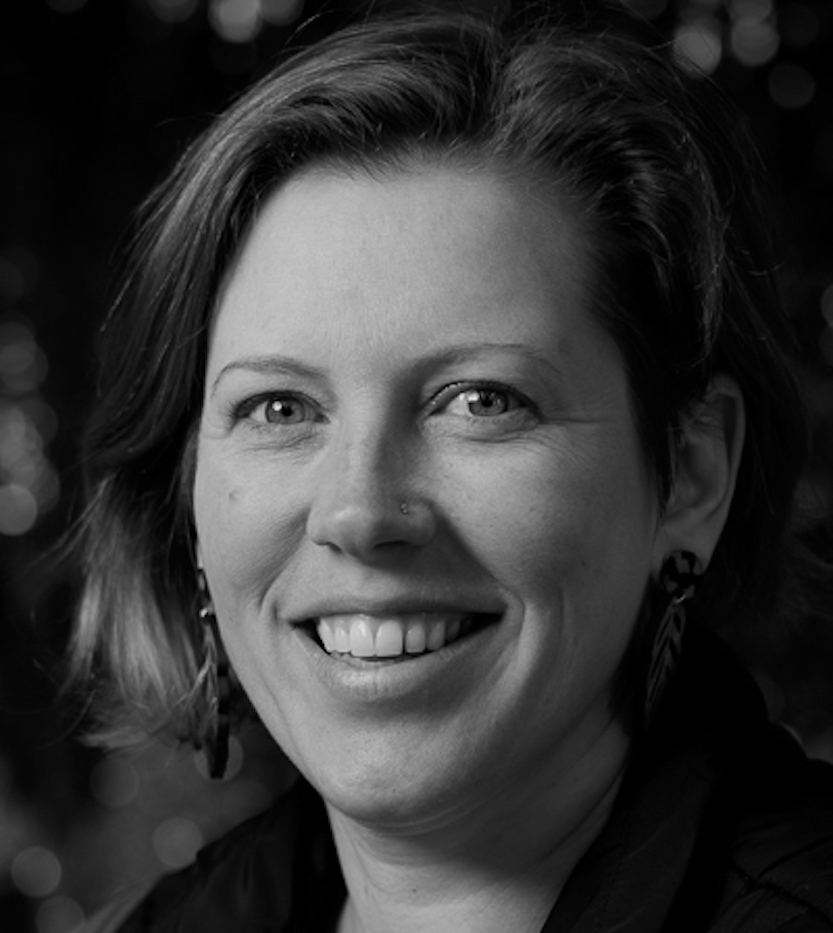 Julie Waddington
A graduate of the Victorian College of the Arts, Julie has been directing and producing theatre for over 20 years during which she has worked for many organisation including St Martin's Youth Arts, La Mama, MTC, Melbourne Fringe, Tasmanian Theatre Company, Ten Days and Tasmania Performs. From 2007 to 2010 she was the Artistic Director of Riverland Youth Theatre in South Australia. Julie is currently a specialist drama teacher and independent director and producer. Her latest work, The Motherload, a creative documentary performance made through engagement with over 500 mothers across Tasmania and Australia recently premiered at Junction Arts Festival.
---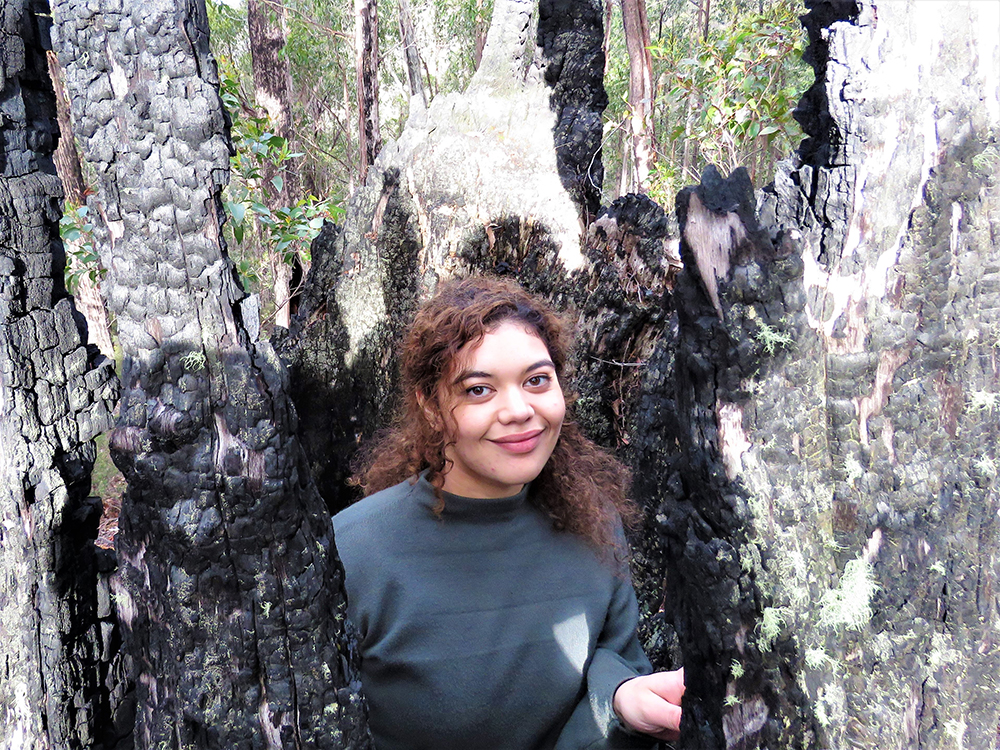 Takani Clark
Takani Clark is a professional dabbler and multidisciplinary creative from lutruwita, exploring and engaging with mediums of filmmaking, visual art and performance. As a First Nations woman, raised within the staunch palawa community, Takani feels a deep responsibility to protect and document the island and its cultural identity and diversity, both environmentally and socially. As a storyteller she strives to use her creative voice to deepen our understanding of each other, the natural world and ourselves. Takani believes that diversity is an integral part of her creative practice, striving to collaborate with people from different artistic practices, any background and all walks of life.
---
Utopia Now Mentee/Curators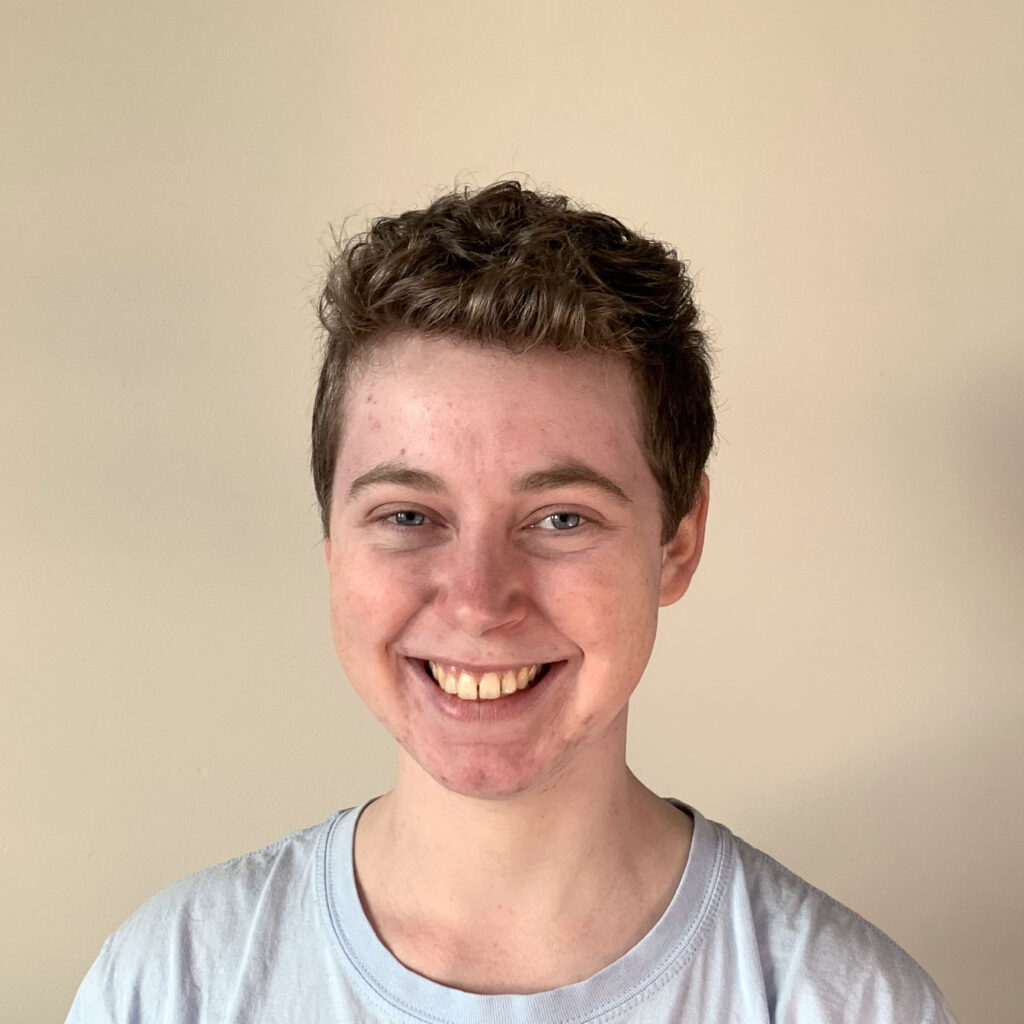 Neko Kelly
Neko Kelly is a New Zealand born emerging video artist with experience in editing and animation. His work involves a range of content; from stop-frame stories screened in Mona Foma, to LGBTQI+ educational resources for Tasmanian schools. Neko has a keen interest in telling stories that inspire empathy and compassion for marginalised communities.
---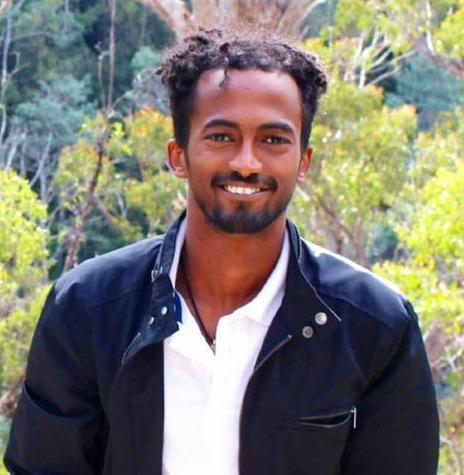 Adonay Tsegezeab
I'm Adonay Tsegezeab, 23 years old, working with Troy Melville as mentoree on Utopia now for winter light as well as with Tastafe STUDENTS AGAINST RACISM group to make this happen. It's been amazing working on this project and to be part of it.
---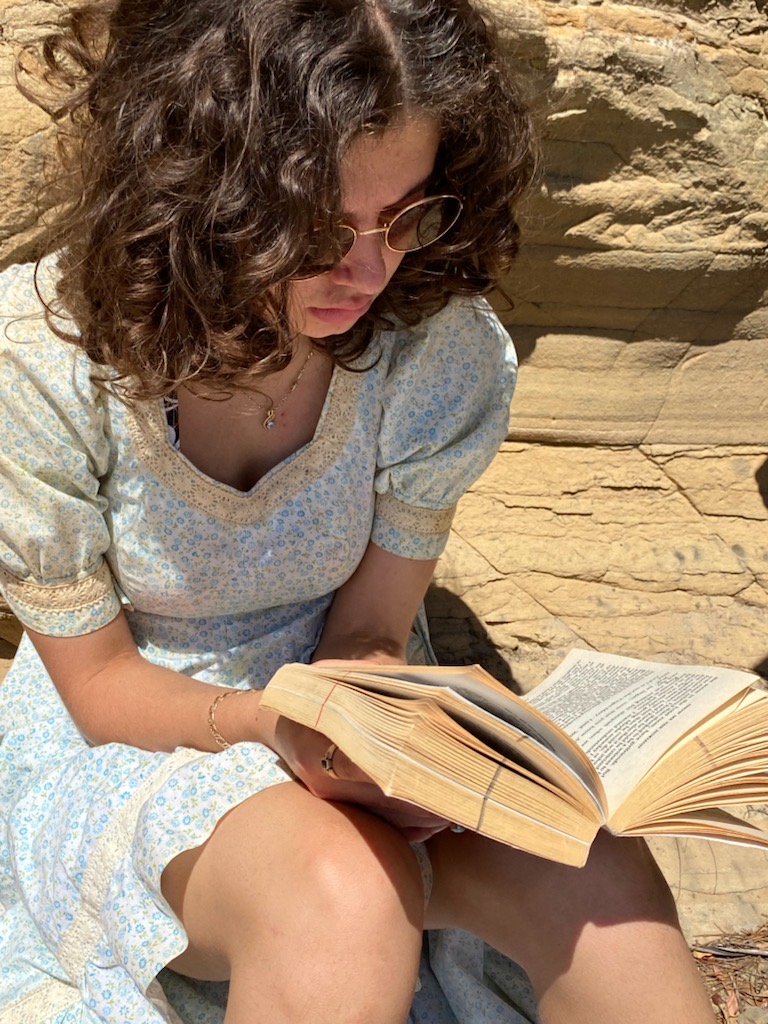 Indigo Garcia is a 16-year-old visual artist working and creating in Nipaluna/Hobart. Swimming through pattern and form, ink stains her identity as she works to represent culture and individuality. Exploring the extent in which she can portray and incorporate all works of organic life, examining the runs of skin, the paths on land. Working with mentor Andy Vagg and the youth of Goodwood, the development and embodiment of their instillation helps to further the representation of utopia and the developing world.
---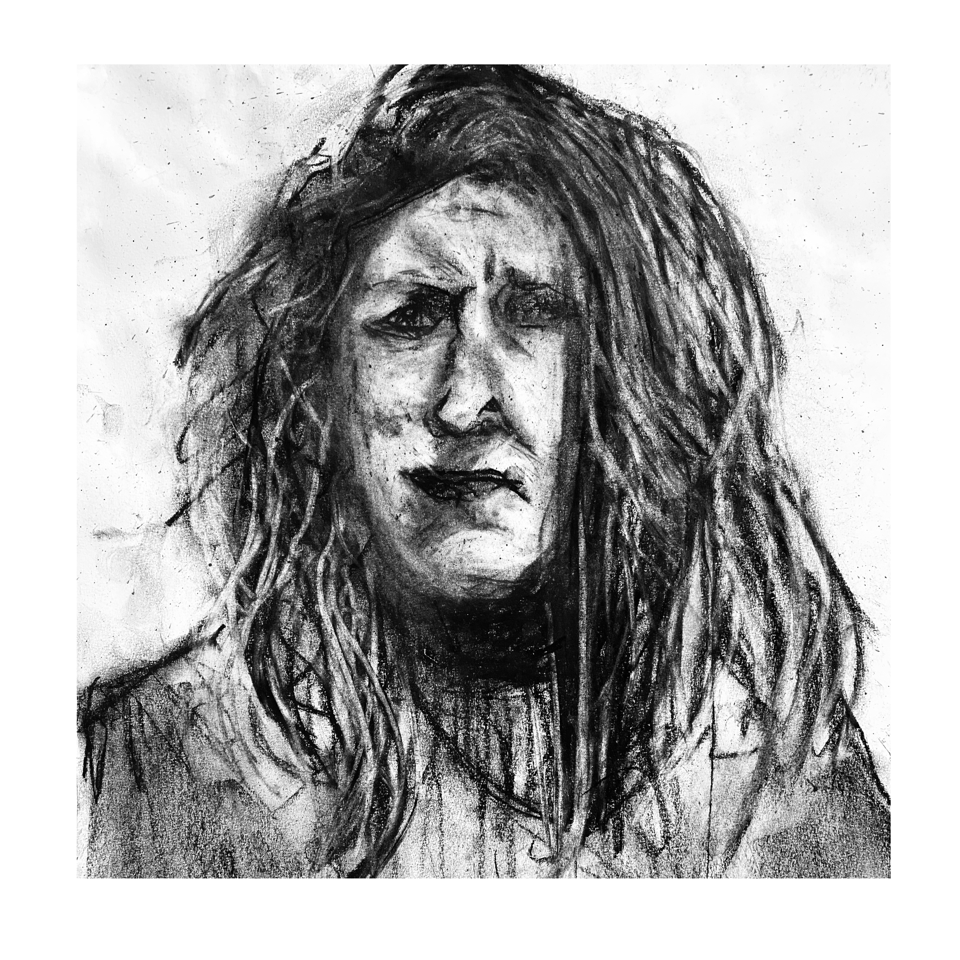 Sheree Martin (Utopia Now Coordinator)
Embracing and trusting in the unravelling uncertainties of creativity is integral to the artistic practice and way of life for New Zealander and Tasmanian Artist, Sheree Martin. Sheree is a passionate nurturer and advocate for 'art as a process' and the value that engaging in this open explorative process brings to enhancing our mental health and wellbeing. Sheree shares the joy of this process through her uniquely designed and facilitated ARTplayful experiences within The Little Red Art Shed for young children and families, with her creative arts and wellbeing clients and community projects.
@shereemartin_artist
@thelittleredartshed
---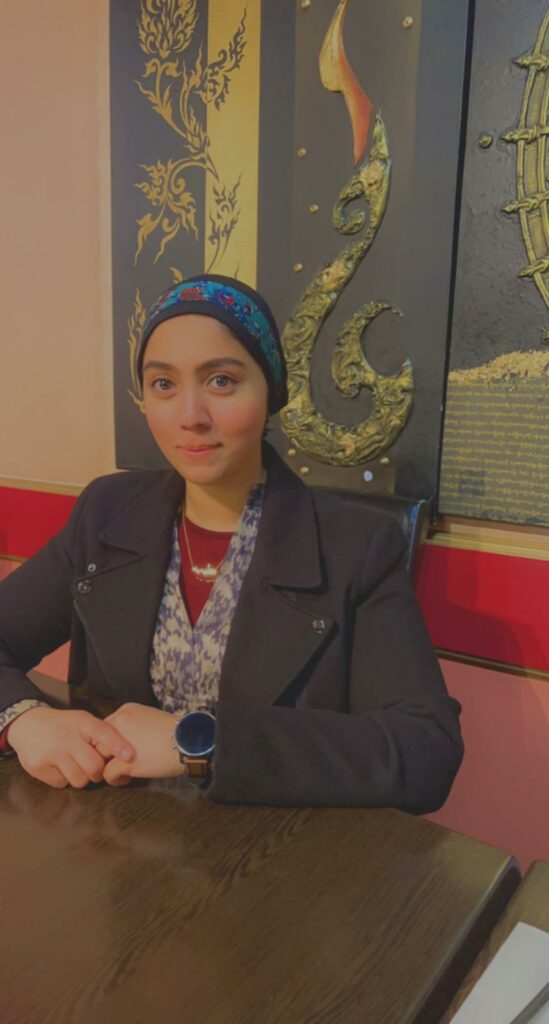 Halima Bhatti
Halima Bhatti is a 26 yrs old, locally based contemporary Arabic calligraphy artist from Lahore, Pakistan. Her artworks reflect deep connections and sacred knowledge with every stroke and letter. Taking the opportunity to be a part of the Winter light festival, UTOPIA project, as a mentee with the artist "Yumeimi Hiraki", from Youth Arts and Re-creation center (Hobart city) Halima aims to express the element of peace, diversity and connectedness through her teams youth based theatre work reflecting upon the vision of Utopia, and thereby connect and influence the mainstream community.
---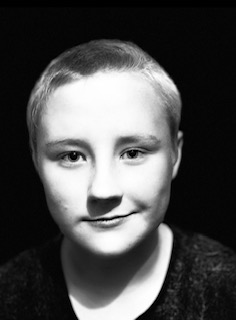 Lucas Rilyey-Lyne
My name is Lucas and I'm 16 years old and my mentor artist is Julie Waddington. I am working with a group from my school which is Campania District School. We are working to create an improvised cross art-form performance installation using physical ensemble theatre, drawing and creative writing. I hope my love for the preforming arts will only grow from this experience.
---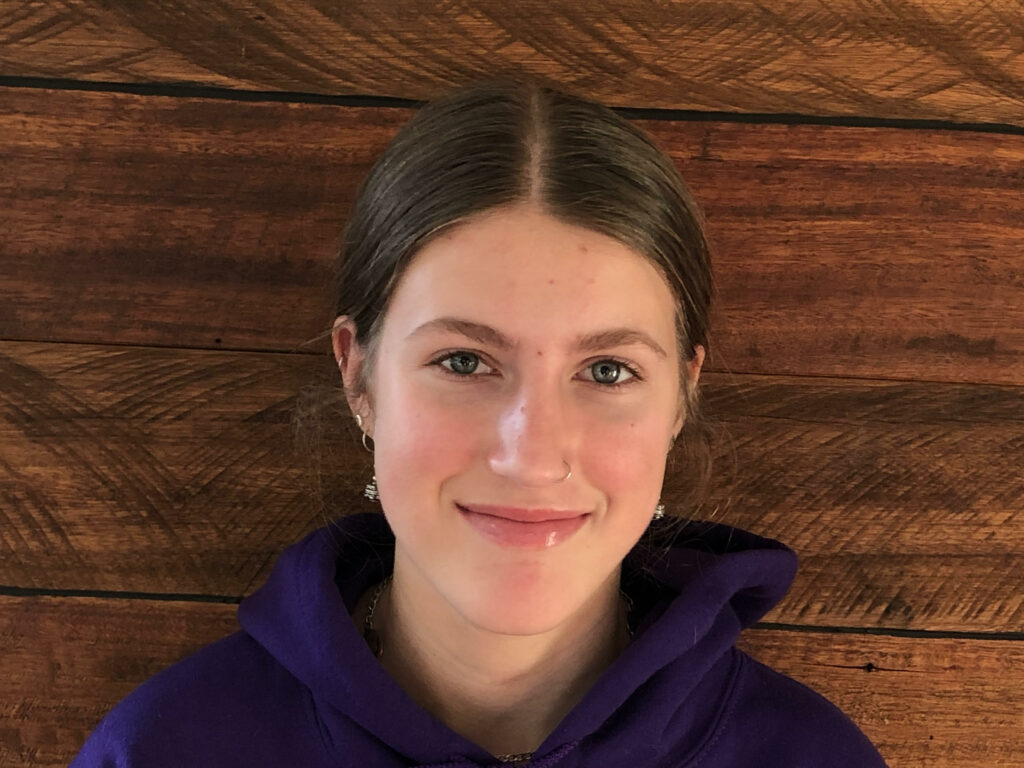 Ailbhe Maria Szypura
My name is Ailbhe and I am 14 years old. My mentor is Risa Ray and we are doing a movement based performance with around 10 kids about what they envision their future to look like.
Our group is located in Cygnet. I'm hoping that this mentee role will teach me how to work with kids and groups, and how to collaborate with others. I have been having a really great time doing this.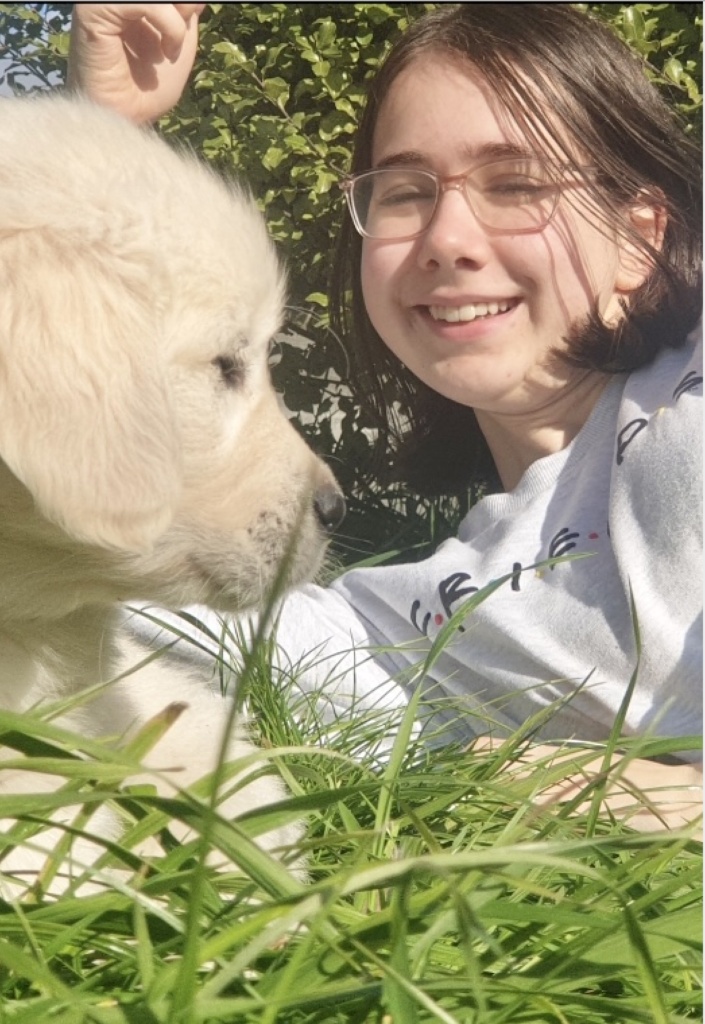 Bailey Mifsud
My name is Bailey and I'm 15. I'm working with my mentor artist Adie Delaney and a few of my peers from The Circus Studio in Kingston. We will be putting together a short performance involving ground based circus skills and other elements of movement; around what we as a group perceive to be the theme of Utopia Now! I'm really looking forward to improving my circus and collaboration skills with this project.
---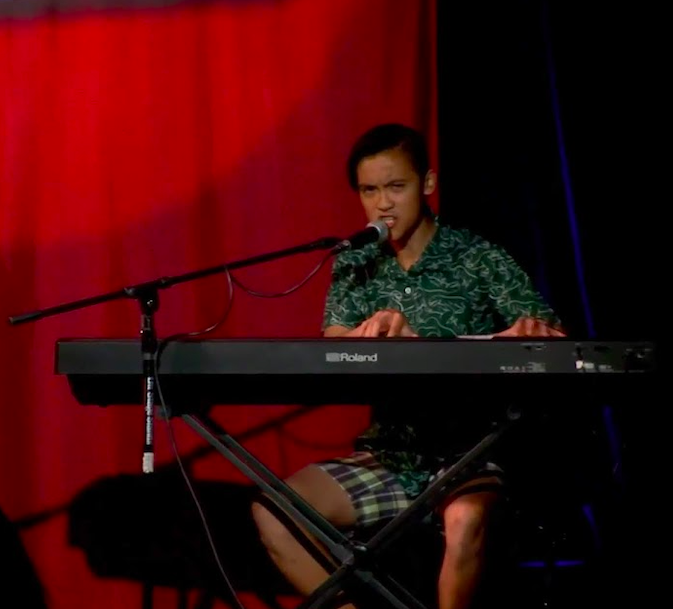 Ari Soo
Ari Soo is a young stand-up comedian, who is occasionally funny and hates people who speak in third person. He recently was flown to Melbourne to perform in the Melbourne International Comedy Festival as part of the Class Clowns National Grand Final – most likely his greatest achievement.
---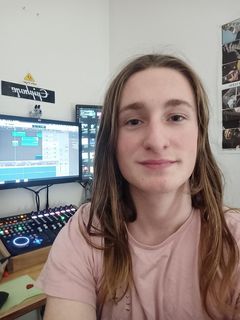 Malachi
My name is Malachi and I'm 16. I have a passion for sound engineering. I help at school mixing and setting up for the school rock band and have my own home studio where I record and mix songs. I'm hoping to extend my knowledge in sound engineering and working with the people around me so that everyone can have the best experience of Utopia Now!
---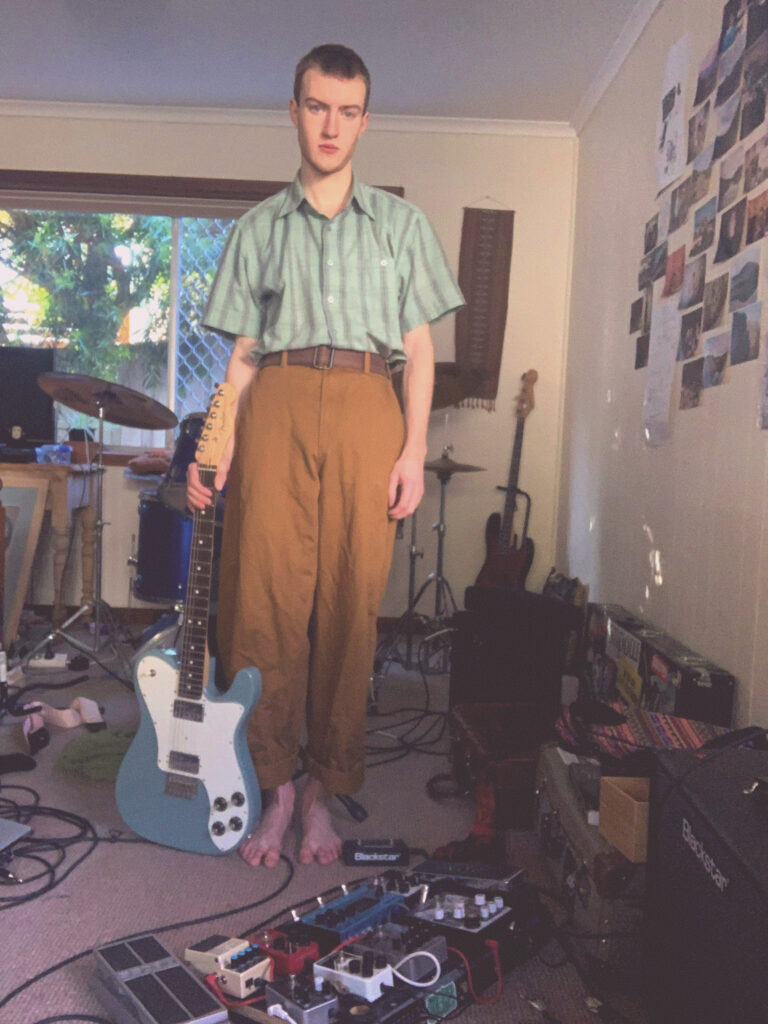 Kieran Mulvany
Kieran Mulvany is a homegrown Tassie artist who has been writing and recording music their bedroom since the beginning of time itself. With stories of robots, nights with friends and self reflection there is something for everyone in Kieran's folio. Spotify: https://open.spotify.com/artist/2suxg5ymscPaZUKzNsZb2v? si=wsPt_YSHQ6i6LapOdXRI-w Instagram: https://www.instagram.com/kieranmulvanymusic/
---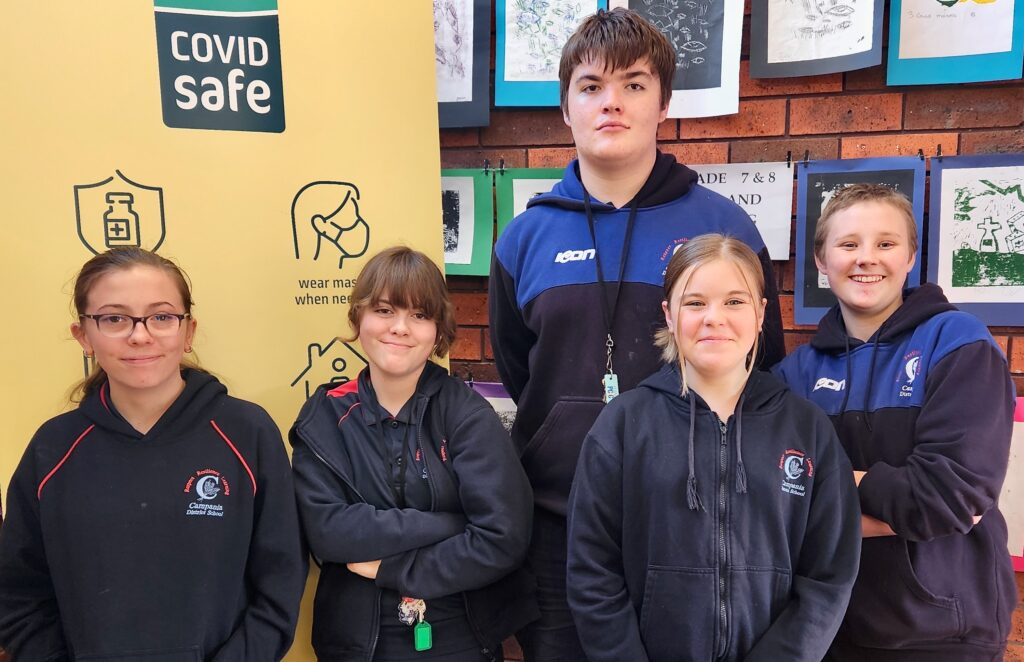 'Live Art'
Hello, we are Lucas, Josh, Anna, Mia and Belle. We are students from Campania District School. We will be performing a live art experience via a group painting on a large canvas, exploring what utopia is to us personally and how they are different from one another. We hope to show that everyones personal idea of Utopia is different and very diverse, as we all are.
---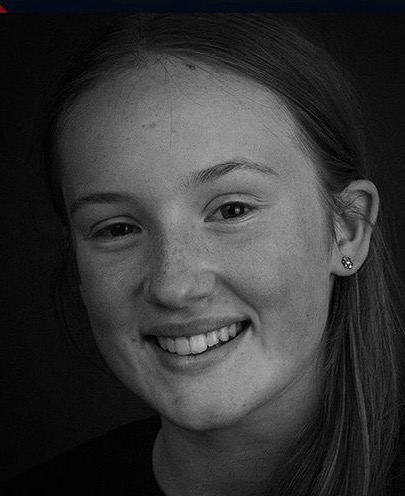 Sophie Henderson
Sophie Henderson is a eager performer who has always grabbed any opportunity to perform wether that is singing or acting or both at the same time. She has been in quite a few musicals throughout her life her most recent being in Guys and Dolls with the Old Nick Theatre Company and The Little Mermaid at Southern Christian College where she starred as Ursula. Sophie hopes you enjoy her performance as part of the Utopia Now Youth Performance Stage!