Three duos perform songs with & w/out words
Quin Thomson & David Malone,
Peter Tanfield & Martin Penicka,
Rachel Meyers and Dave McNamara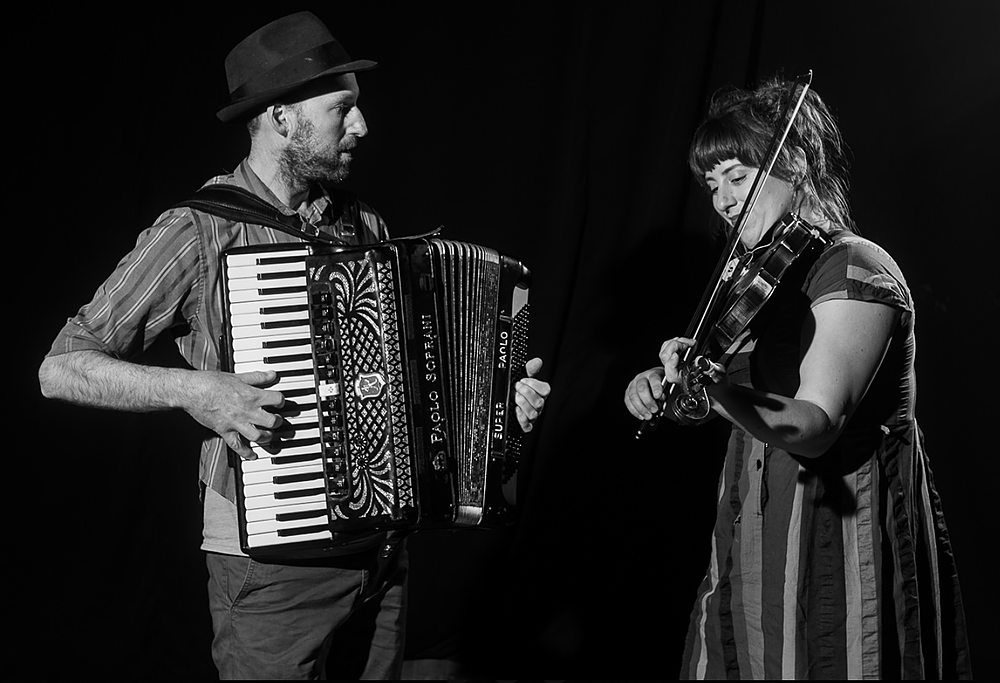 Salamanca Arts Centre presents
Eclectica Salamanca ~ a musical excursion to other times, other places
A Sunday afternoon concert series: three duos perform songs with & w/out words.
---
2pm – 2:50pm
The voice and the guitar
Quin Thomson – Vocals
David Malone – Guitar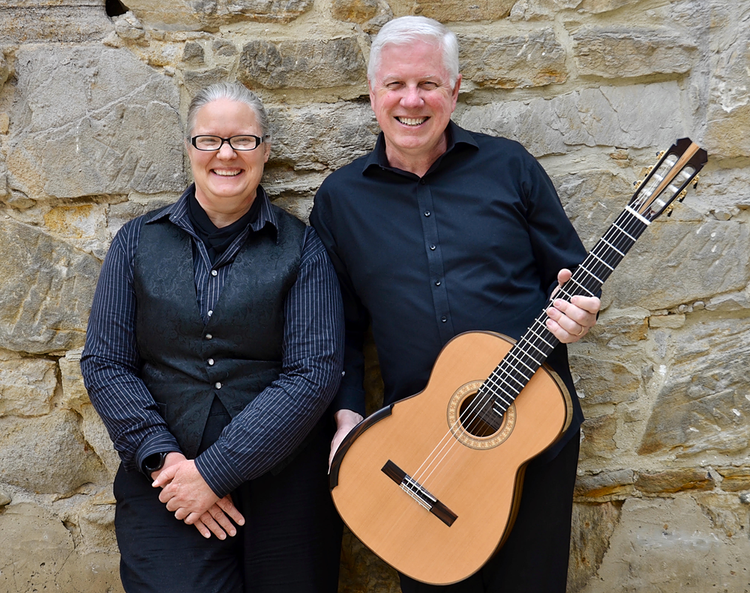 Quin Thomson and David Malone
 Members of the early and modern music group Sequenza, and have come together for a duo concert to explore some of the rich repertoire of music for voice and guitar. It is an alluring combination; a pairing that is centuries old and perfectly matched today. Quin and David will bring together seguidillas from Spain by Fernando Sor, lieder by Brahms, and music from South America by Villa-Lobos and Jorge Morel. A highlight of this concert will be the premiere of a new work by Maria Grenfell who has been commissioned to compose a piece for voice and guitar to celebrate Gustav Weindorfer, whose vision established the Cradle Mountain wilderness area as a national park.
---
3pm – 3:50pm
Bohuslav Martinu Duo No. 1 H.157 for violin and 'cello
Zoltan Kodaly Duo for violin and 'cello Op. 7|
Peter Tanfield – Violin
Martin Penicka – 'cello
Composed in 1914, this great work had to wait until 1918 for its first performance. Conceived at the height of Kodaly's research into and collection of Hungarian and Eastern European folk music – predominantly simple song, without the complex adornment so frequently heard in Gypsy renditions – with his then great friend and colleague Bela Bartok, the music is rich with Hungarian melody and idiom. Kodaly loved dialogue, and he uses the two instruments in elaborate conversation and exchange to achieve a big scale of structure and form. The work is rich with contrast and colour, demanding much of both instrumentalists.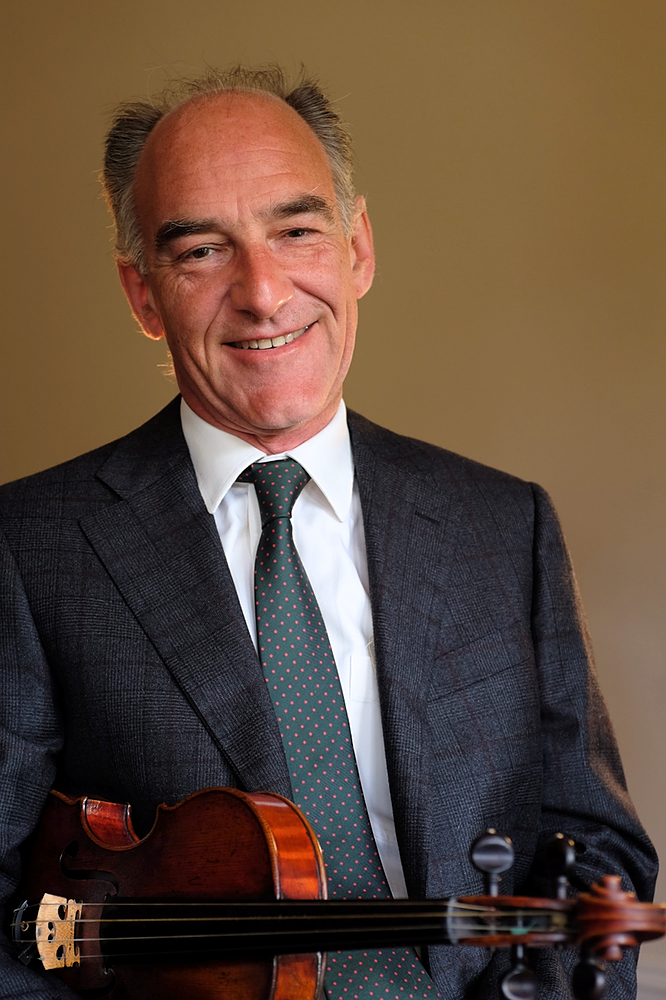 Peter Tanfield 
Born in England in 1961 and started the violin aged four. He studied in Germany, Israel, Switzerland and Holland where his teachers were Igor Ozim, Felix Andrievski, Alberto Lysy, Herman Krebbers and Yehudi Menuhin. He was a prize-winner at The Carl Flesch International Competition, International Mozart Competition, International Bach Competition amongst others. As soloist and chamber musician he has played throughout Europe, China, Japan, India, Canada, the Middle East, Africa, USA, and USSR. He has recorded numerous solo and chamber works for television and radio as well as CD. He has played for Chairman Deng in China and the Sultan of Oman. As soloist he has appeared with many major orchestras; the Philharmonia, City of London Sinfonia, Scottish Chamber Orchestra, West German Radio Orchestra, Radio Symphony Orchestra of the RAI in Rome. As concertmaster, he has had extensive experience working with BBC Philharmonic, RSO RAI Roma, West German Radio Orchestra, London Sinfonietta, Scottish Chamber Orchestra.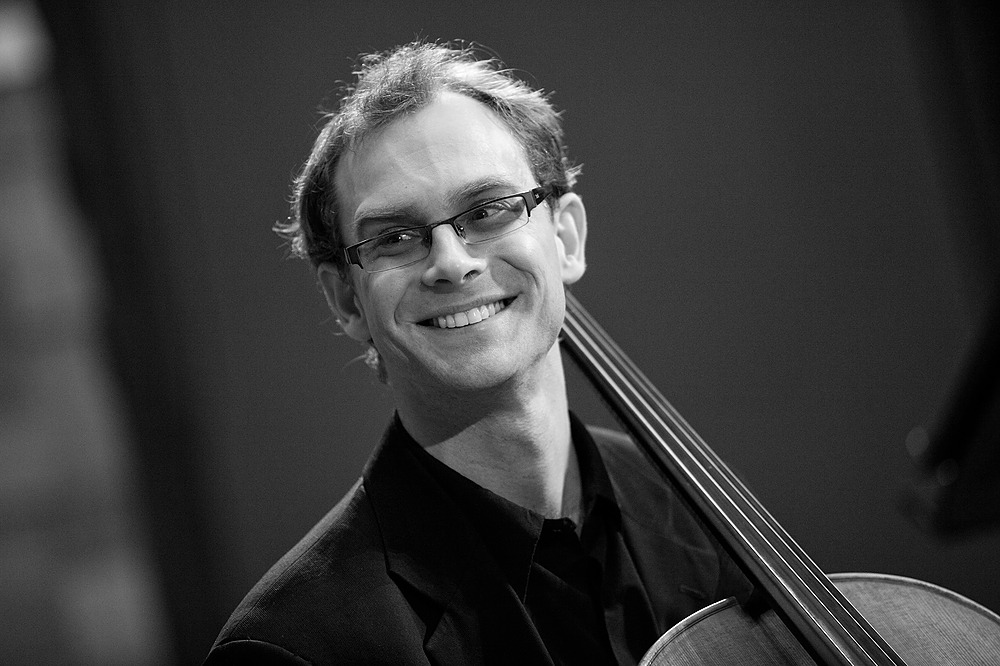 Martin Penicka 
TitleMartin Penicka studied with Lois Simpson and Julian Smiles at the Australian Institute of Music. He graduated in 2002 with the degree of Bachelor of Music (Performance) with first class honours. During his studies, he played in many chamber ensembles, most notably with the award-winning Con Brio Trio. In 1999 Martin took part in a tour to the USA organised by the Performing Arts Unit to complement the Art Express exhibition in the Corcoran Gallery, Washington DC. A solo artist in the Symphony Australia Conducting Program in 2001, Martin has been a casual member of the Sydney, Melbourne and WA Symphony Orchestras. He was a semi-finalist in the 2004 Symphony Australia Young Performers Awards and the 2MBS FM Young Performers Award. Martin has been an ANAM Academy Musician at the Australian National Academy of Music. In 2006 and 2007 he was involved in the Sydney Symphony fellowship program. Martin joined the TSO in August 2008 and regularly plays in chamber music ensembles around Tasmania including the newly formed baroque ensemble Van Diemen's Band. He has appeared on several ABC classic FM Sunday Live Broadcasts.
---
4pm – 4:50pm
Klezmer Music
Rachel Meyers – Violin
Dave McNamara – Accordion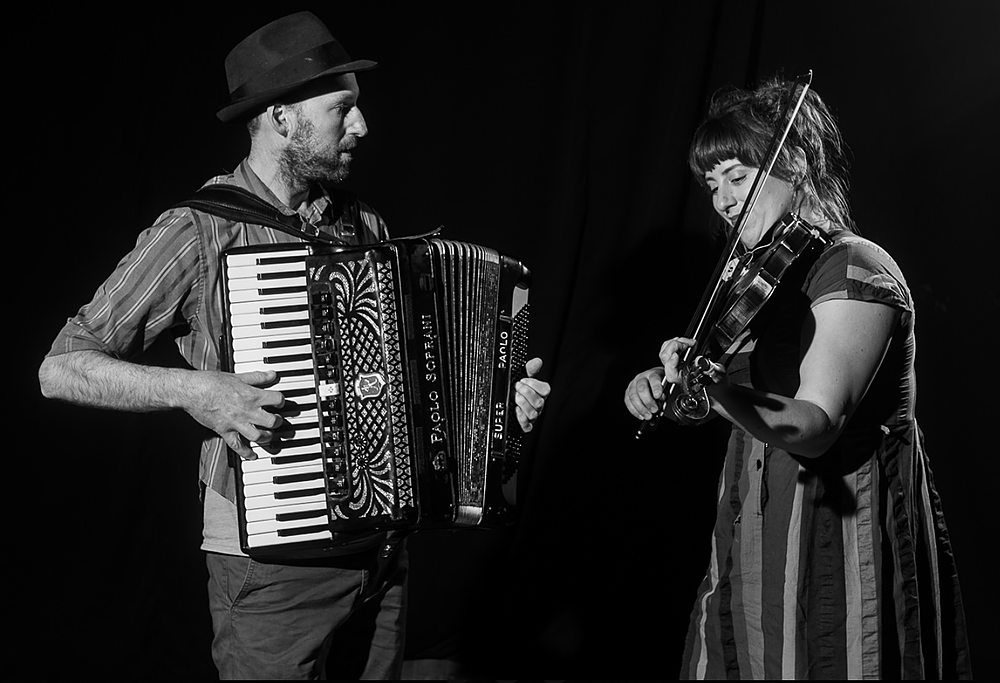 Rachel Meyers & Dave McNamara
Rachel Meyers and Dave McNamara have been playing klezmer music for more than 20 years. Rachel's violin playing draws out unimaginable emotion from this music of the Jewish people of Eastern Europe. Ably supported by Dave, on accordion, Rachel will be taking the audience on a journey through klezmer dances and songs, with and without words.
---
All guests are reminded of the following entry requirements and to practice COVID Safe Behaviours including:
Full Vaccination required to attend this event
Check-In via the Check In Tas app
Sanitising hands upon entry
Maintain Physical Distancing (1.5m)
If you are feeling unwell, please do not attend (we will see you another time!)
If guests are not enjoying a beverage, guests must wear a face mask at all times.
---
Eclectica Salamanca is supported by the City of Hobart through its Cultural Grants Program and by the Commonwealth Government's Office of the Arts via the RISE Fund.