The String Quartet #1 Project
Series 2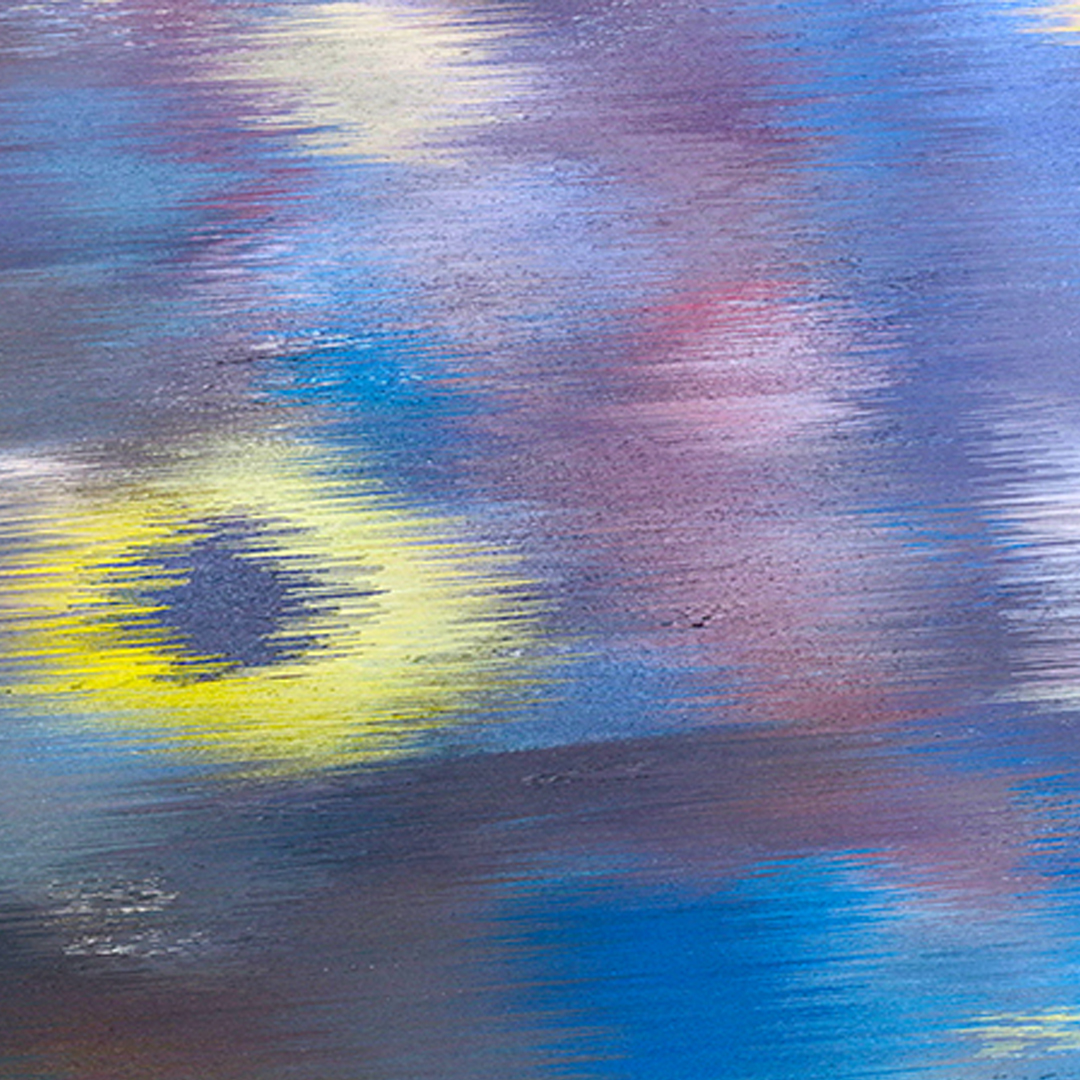 This event is supported by the Commonwealth Government's Regional Arts Fund
This is a rescheduled event from the performance was to be part of Winter Light in August 2022.

This concert, performed by Ensemble Mania, is the second in the String Quartet # 1 Project (which was launched at Salamanca Arts Centre in August 2021). Hear four composers first String Quartet – some performed for the first time in over 40 years – as part of Winter Light 2022.
Ensemble Mania comprise:
Peter Tanfield | 1st violin
Josh Farner | 2nd violin
Damien Holloway | viola
James Anderson | 'cello

This concert program showcases the first string quartets by four Tasmanian composers.
Hellgart Mahler         Icknield (quartet version)
Russell Gilmour        Five Reasons to Stay Home
Don Kay                   String Quartet: Opus Zero
Dominic Flynn          Mill

Saturday 3 September 2022
7:30pm – 9:00pm
Doors at 7:00pm
---
Whilst the wearing of masks is not mandatory it is recommended in certain situations by Tasmanian Public Health. Masks will be available upon entering the venue for those patrons who would like one.
If you're unwell, it is recommended that you stay at home, and we look forward to welcoming you at Salamanca Arts Centre another time.
---
About the composers
Hellgart Mahler lives near Devonport, Tasmania, but was born in Vienna. Her father, Hillel Mahler, came from a small village on the Polish-Czechoslovakian border, but his family soon moved to Vienna, then the cultural Mecca of Europe. In his grandfather's family one older brother became the father of Gustav Mahler (who is Hellgart's great-uncle), but her musical antecedents go right back to 16th and 17th century Italy, where the Maler family (the H was added later) were brilliant lute makers and players; sought after and vied for by dukes and princes.
---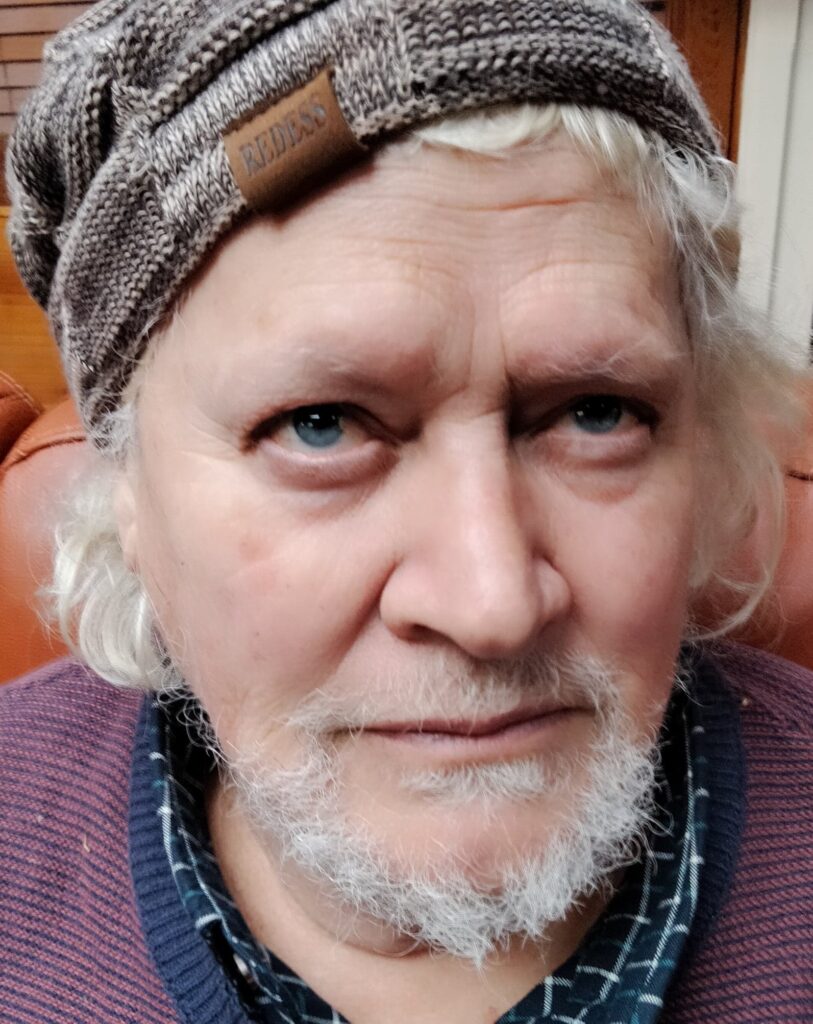 Russell Gilmour was born in 1956 and received his early musical training at Guildford Grammar School, WA. Since graduating from the University of New England in the early 1980s, he has worked as a teacher, lecturer and arts administrator. Gilmour is best known for his short, quirky, humorous compositions (Dark on Bach, 2003) and sometimes melancholic, brooding work (Seven Things I'll Do Tomorrow, 2005). His musical style has developed from a brief flirtation with neo-romanticism in the 1980s (A Peaceable Kingdom, 1985; Host Of The Air, 1984) to a more direct highly melodic style which the composer describes as 'the art of post classical drivetime'
---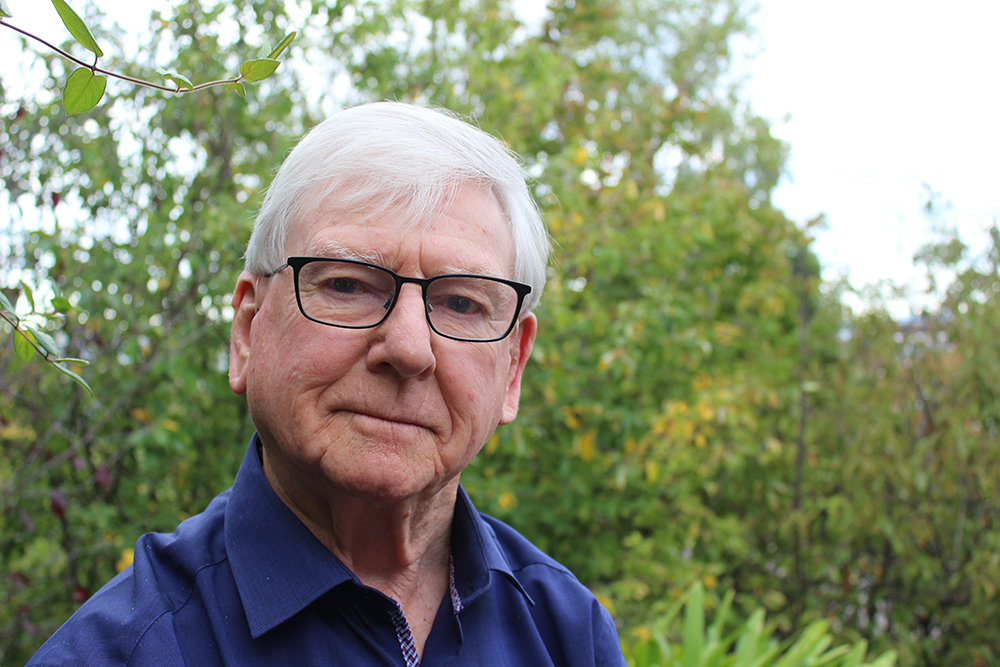 Don Kay
Don Kay's musical language has its roots in the tradition of Western art music but has been significantly shaped by his experience of Tasmania's environment and history. Kay identifies Hastings Bay (1986) as the first mature piece that was a direct, conscious response to a specific personal experience of a specific place, acknowledged by the title. Two works, amongst a number important to him for reflecting this influence, are: Tasmania Symphony – the Legend of Moinee for cello and orchestra (1988), and Piano Trio, The Edge of Remoteness (1996).
---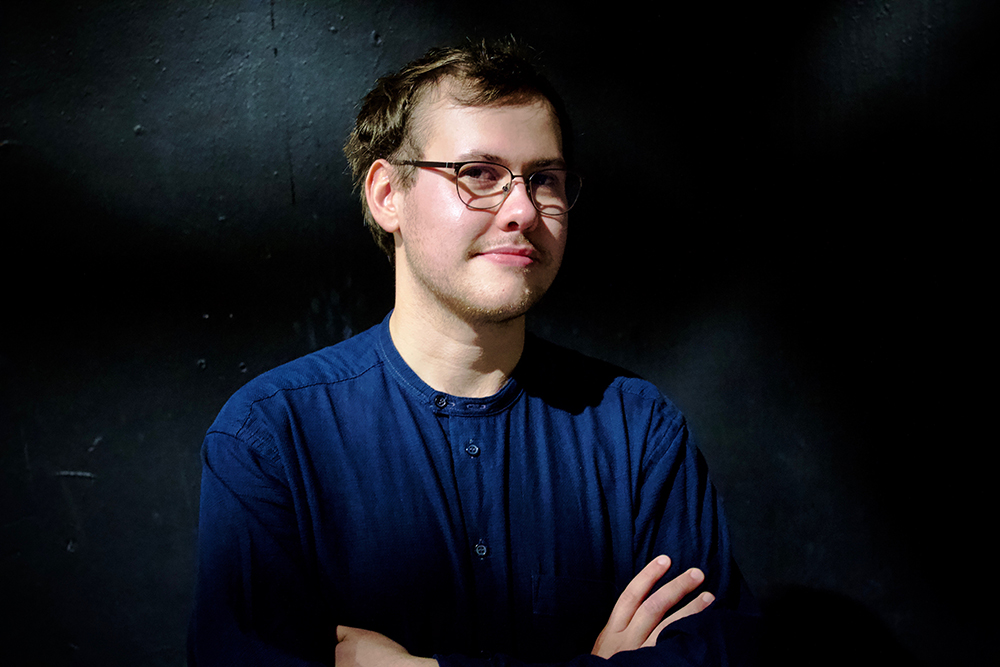 Dominic Fynn
Born in Hobart in 1997, Dominic Fynn grew up playing the drums in local bands before shifting focus to composition. Dominic's music has been performed both locally and overseas, and he has collaborated with the Decibel New Music Ensemble, Hobart Wind Symphony, L' Ensemble de Musique Contemporaine du Conservatoire de Musique de Rimouski, pianist Michael Kieran Harvey, and the Tasmanian Symphony Orchestra. In 2021 he received a grant to compose a string quartet inspired by convict folk music, and was selected to be a part of one of Australia's largest commissioning projects, the ANAM Set. He has studied in Australia with Don Kay, Russell Gilmour, and Maria Grenfell, and in the United Kingdom with Michael Finnissy.
---
Biographies
Ensemble Mania was created with the goal to provide a unique listening experience in Tasmania, showcasing music that would otherwise not be heard on the island, while exemplifying the possibilities of a richer, more diverse music scene. This music includes the latest, most exciting composers, to the pillars of Australian modernism and lost masterpieces.
---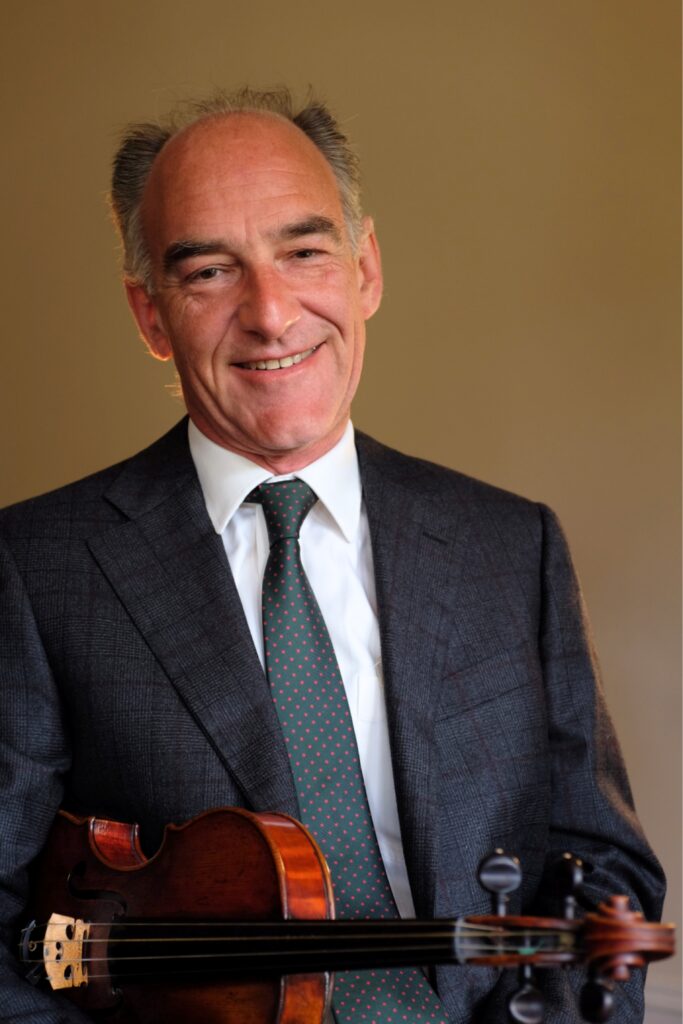 Peter Tanfield
Born in England in 1961, Peter Tanfield started the violin aged four. He studied in Germany, Israel, Switzerland and Holland where his teachers were Igor Ozim, Felix Andrievski, Alberto Lysy, Herman Krebbers and Yehudi Menuhin. As soloist and chamber musician Tanfield has performed throughout Europe, China, Japan, India, Canada, the Middle East, Africa, USA and USSR. He was a prize-winner at The Carl Flesh International Competition, International Mozart Competition and International Bach Competition. He has recorded solo and chamber works for television and radio as well as CD. He has played for Chairman Deng Xiaoping in China and the Sultan of Oman. Tanfield led the Australian String Quartet from 1998 until 2001. As a soloist Tanfield has appeared with many orchestras; the Philharmonia, City of London Sinfonia, Scottish Chamber Orchestra, Southwest German Radio Symphony Orchestra, and the RAI National Symphony Orchestra in Rome. As concertmaster he has worked with the BBC Philharmonic, RAI National Symphony Orchestra, Southwest German Radio Symphony Orchestra, London Sinfonietta, and the Scottish Chamber Orchestra. He has performed with Astor Piazolla, Charlie Watts, Pinchas Zukerman, Yehudi Menuhin, Charles Wuorinen, Arvo Pärt, Graeme Koehne, Gary Carr, Carlo Maria Giulini, Mark Gasser and Itzhak Perlman.
---
Joshua Farner is from Hobart, Tasmania, and began playing the violin at the age of nine. Following completion of a Bachelor of Engineering with 1st class Honours, he was awarded a University of Tasmania String Scholarship and commenced a Bachelor of Music under the tutelage of Dr. Susan Collins. Josh has performed with the Tasmanian Discovery Orchestra and the Australian International Symphony Orchestra Institute (AISOI), and regularly performs as section leader and concertino player with the Hobart Chamber Orchestra. In 2018 Josh was awarded the D & MV McDonald Scholarship in Music from the University of Tasmania, allowing him to travel to London to study under renowned pedagogues Simon Fischer and David Takeno.
---
Damien Holloway studied viola in Hobart with Keith Crellin, Simon Oswell and Jan Sedivka, followed by postgraduate studies in Brisbane with Elizabeth Morgan. He played viola with the Queensland Symphony Orchestra, and was a founding member of Camerata of St Johns (Brisbane). He is principal viola of the Hobart Chamber Orchestra, and regularly fosters the performance of new music
---
James Anderson is currently studying a Master of Teaching at the University of Tasmania, having completed his Bachelor of Music in 2018 studying under Sue-Ellen Paulsen. James has previously performed in the Tasmanian Symphony Orchestra, the Australian Youth Orchestra, the Australian International Symphony Orchestra Institute, the Jan Sedivka Camerata, and the Tasmanian Discovery Orchestra. In 2018 James worked with the ensemble Musik Fabrik in Cologne, while also spending time at the Royal Conservatory of Den Hague in the Netherlands.
---
Program notes
Mahler | Icknield
The Icknield quartet, and the quintet that followed, were both written for an English group of that name, who, although experts in the playing of early polyphonic music, were inexperienced in atonal music and contemporary rhythms. I tried to write firstly, a very short, straightforward, logical, polyphonic piece of music, avoiding difficulties in rhythmic coordination.
Gilmour | Five Reasons to Stay Home: [ pandemics notwithstanding ]
Kay | String Quartet: Opus Zero
String Quartet: Opus Zero was composed in 1961 during a few years of fairly exclusive use of the 12 tone technique advised and guided by Malcolm Williamson, my private and only teacher of composition, in London from 1959-1964. It was never performed, although my friend, John Cale, then a music student at Goldsmith College and later co-founder of the famous Velvet Underground rock band in New York, couldn't find a second violinist to make up a quartet to try it out. It is only now being premiered because of the enterprise of Dominic Flynn (assisted by Nathan Meurant) in putting the pencilled score together and typesetting it 59 years later. I very recently subtitled it "Opus Zero" to distinguish it from the six later numbered string quartets starting in 1971. It is in four movements and applied 12-tone serial techniques, although not as strictly as in later works of that London period.
Flynn | Mill
This piece alludes to the fiddle music of Tasmanian convict composer Alexander Laing (1792-1868), specifically three tunes Laing composed while living in Sorell in the 1810s-'20s which exemplified his climbing of the social ladder in the town. This string quartet is an attempt to wrestle with our perception of such historical figures, given the grim history of colonial towns like Sorell. The subtitle 'Mill' is not only a reference to one of Laing's tunes, but is also an apt metaphor of the ways in which the tunes have been processed in order to create the material for this string quartet. The piece has been composed in three movements, though the edges of these have been muddied with material leeching from one movement into the next.