The Secret Life of Plants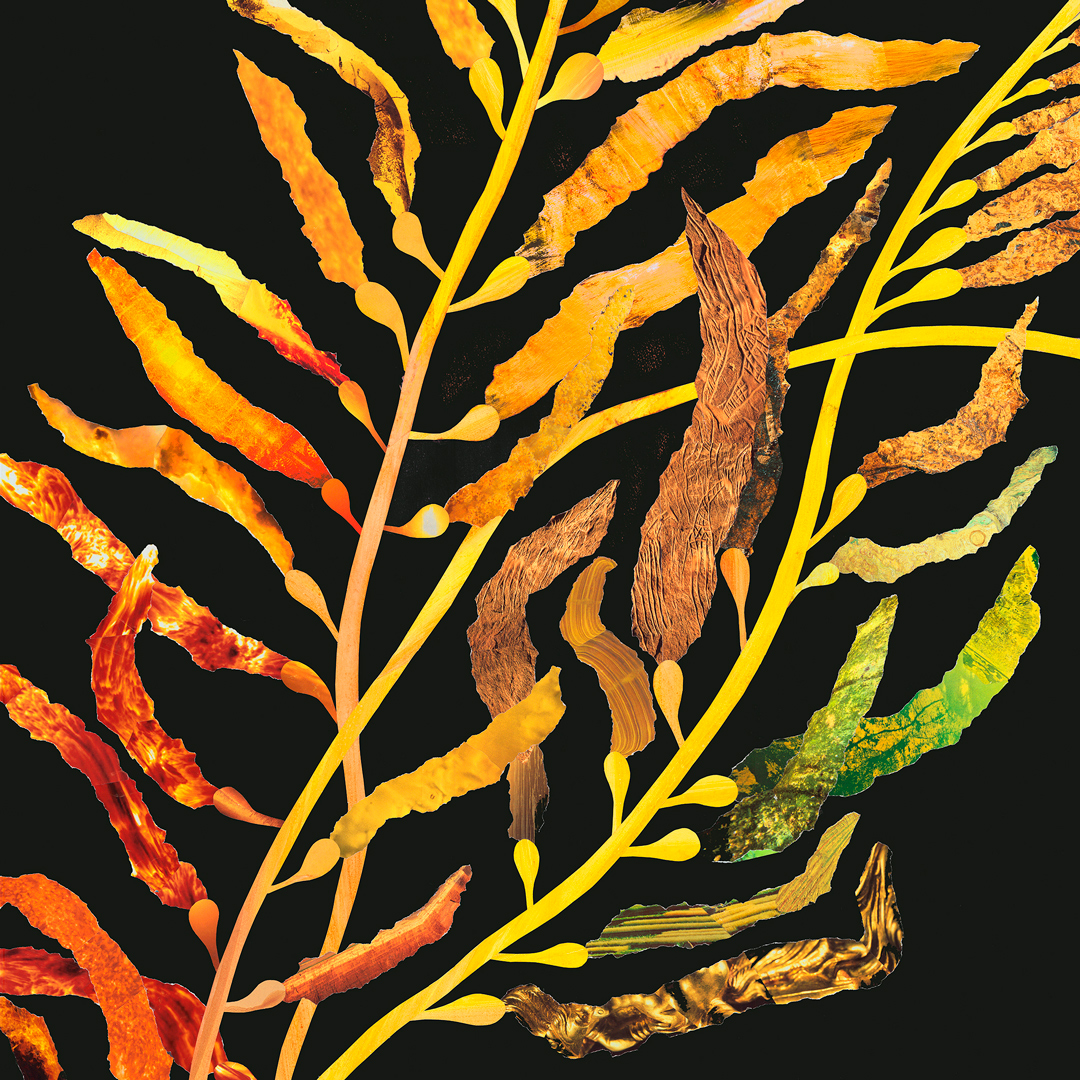 From marine algae to twisted trees, this exhibition by Anna Brooks explores a fascinating variety of plant forms.
An exhibition of works on paper, including printmaking, photography, drawing and collage. Intimate portraits show each plant, or plant part, as something precious and intriguing. The works emphasise form and pattern and the diversity of shapes and designs found in nature. They celebrate the mysterious nature of plants, and draw the viewer into the inner reaches of other organisms which may sometimes seem alien and sometimes familiar.
Anna Brooks has a great love of plants. This began when she was a child roaming around in bushland on the family farm, continued through a degree in Botany, and years of bushwalking in many wonderful places. Brooks completed her Honours in Fine Arts in 2021.  Almost all of her art is about the natural world.