The Saboteur
Presented by PROTEA Impro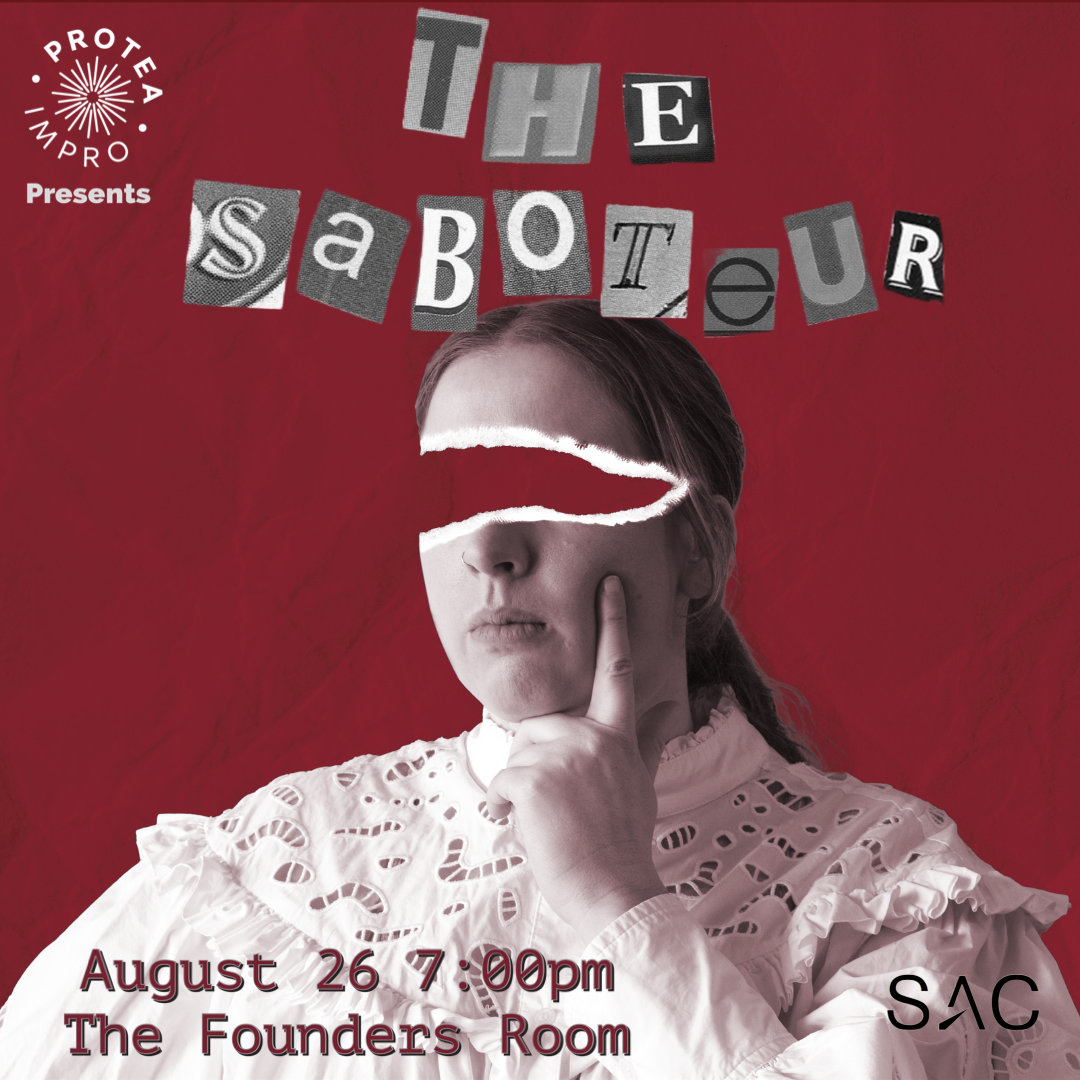 Saturday 26 August 2022
7.00pm – 9.00pm
The Founders Room
Salamanca Arts Centre
Enter via Wooby's Lane, or for lift access enter through The Courtyard

Five performers are all working hard to put on a good improv show. Well, almost all of them. One of them is trying to sabotage the show without getting caught. Will The Saboteur be unmasked before the evening is ruined?
It's a reality television show on stage, for fans of Whodunnits and Whose Line alike. It's devious. It's hilarious. It's thrilling. It's The Saboteur. Good luck.
Fresh from a hit season at the 2023 Sydney Comedy Festival, join us for a high-stakes, interactive evening of subterfuge, treachery, backstabbing, and laughs!
"Ingeniously destructive" – Theatreview
"Delightfully fun and wonderfully unpredictable" – Wellingtonista
"Priceless … Top marks from me!" – Weekend Notes
"Hilarious fun" – What Did She Think
Winner: Outstanding Show, New Zealand Improv Festival 2019


Featuring
Milla Chaffer
Rowan Harris
Rosemary Cann
Matt Wilson
Emma Skalicky
Hosted and directed by Jim Fishwick.
Sound design by Bryce Halliday.
General Admission $20
Concession $15
---



Salamanca Art Centre's 2022 programs are supported by the Commonwealth Government's Office of the Arts via the RISE Fund.