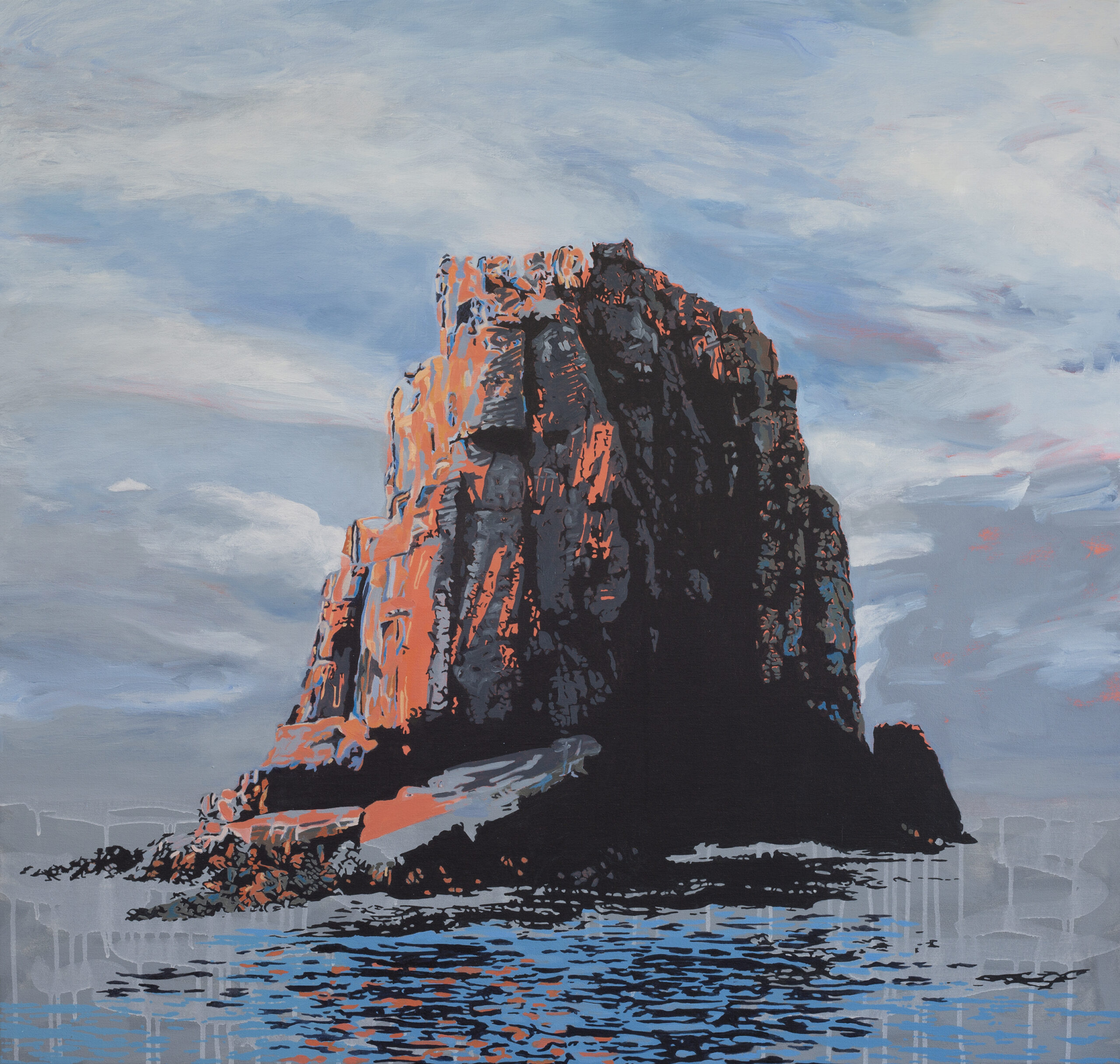 Opening event: Thursday 30 March 2023, 5.30pm
An exhibition of paintings by Robyn Harman. Her artistic practice reflects the striking imagery of coastal landforms around Tasmania. Everything changes in time, the light, the wind on the water and the rock that is exposed to the eroding forces of the sea.
Robyn Harman continues her exploration of rock formations around the coastline of Tasmania. She is interested in the way landscape is viewed; as ancient and tracked with memories and myths, as terrain refracted by abstraction and digitisation. These paintings bring to mind the geological history of the island, the amount of thermal energy needed to create these mineral monoliths, the stretch of time that weathered and hewed them into their present state isolated from the shore. This understanding of time is contrasted with the use of photography and the capture of the briefest moment when the sea and the light fall upon the rock in a certain way. One fraction of a moment in an inestimable span – a freeze frame in geological time chronicled with the materiality of paint. The rock stands mute and resolute in steadfast solitude.