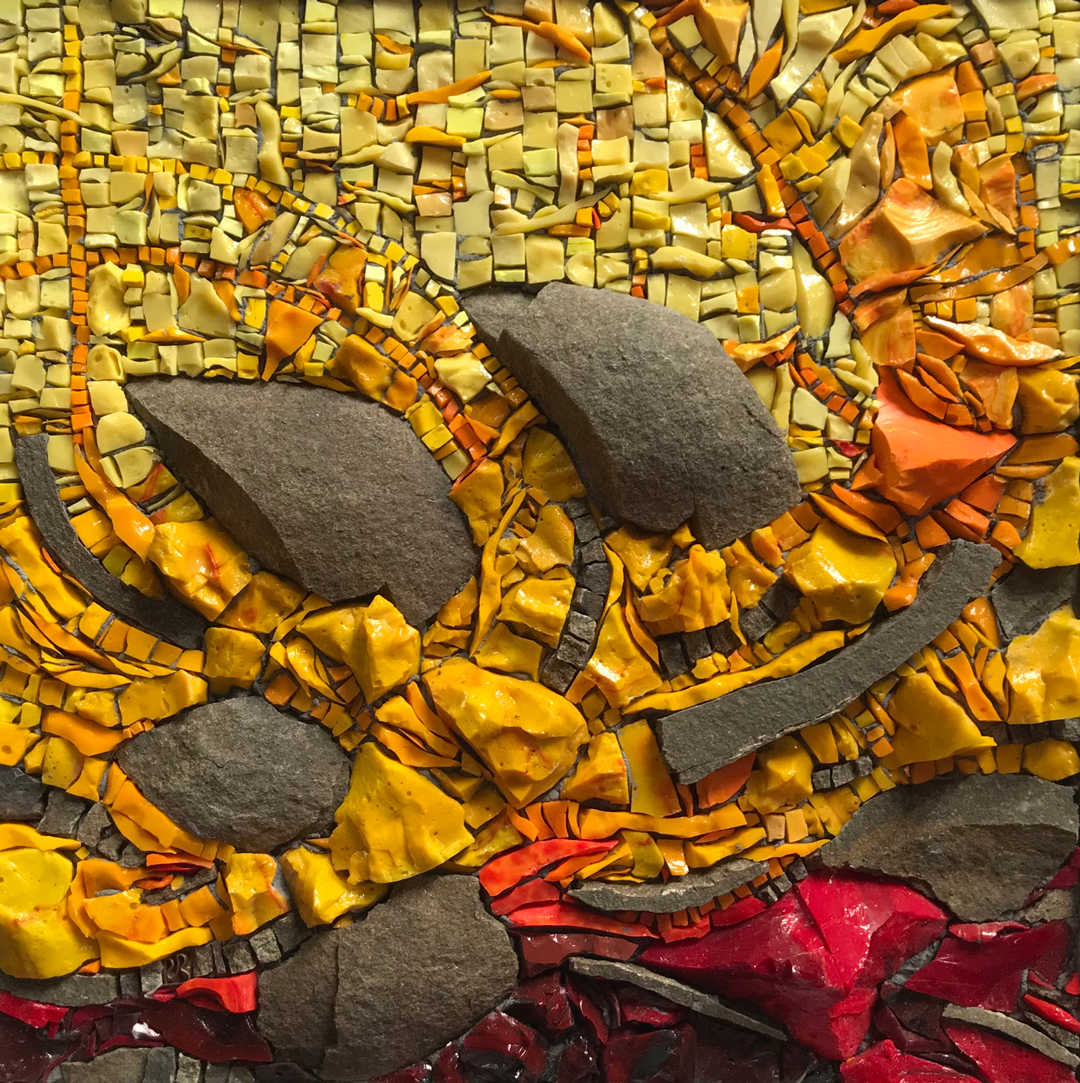 Opening Event
Thursday 16 March 2023
5:30pm – 7:30pm
An exhibition of contemporary mosaic works by Rachel Bremner, created to encourage the viewer to find personal meaning that resonates emotionally, without prompts, like listening to songs without words.
"From early childhood leading up to my life as a visual artist, I trained and performed as a professional violinist. I continue to be fascinated by the similarities, and the differences between the two forms of artistic expression.
I had never conceived of music as an art form that needed words to provide background or convey what I meant to express.
Expressing myself in words has never come easily to me, I can rarely find the right ones for my purpose, music was always a perfect medium for my intense sense of privacy. In music performance I could present my inner world to the audience, all my thoughts, reactions, emotions without having to describe the background story.
When I started to put my mosaic work out into the world, in contrast to music-making I struggled with the obligation in the art world to use words when presenting to an audience. I felt a growing conflict with the wordless immediacy with which I wanted to engage and how much words can interfere with that engagement.
I present this exhibition as an offering to the audience to pause, observe each work and examine emotional reactions in their own terms, with no titles, no accompanying prompts."
– Rachel Bremner