Some Silken Moment
Jessie French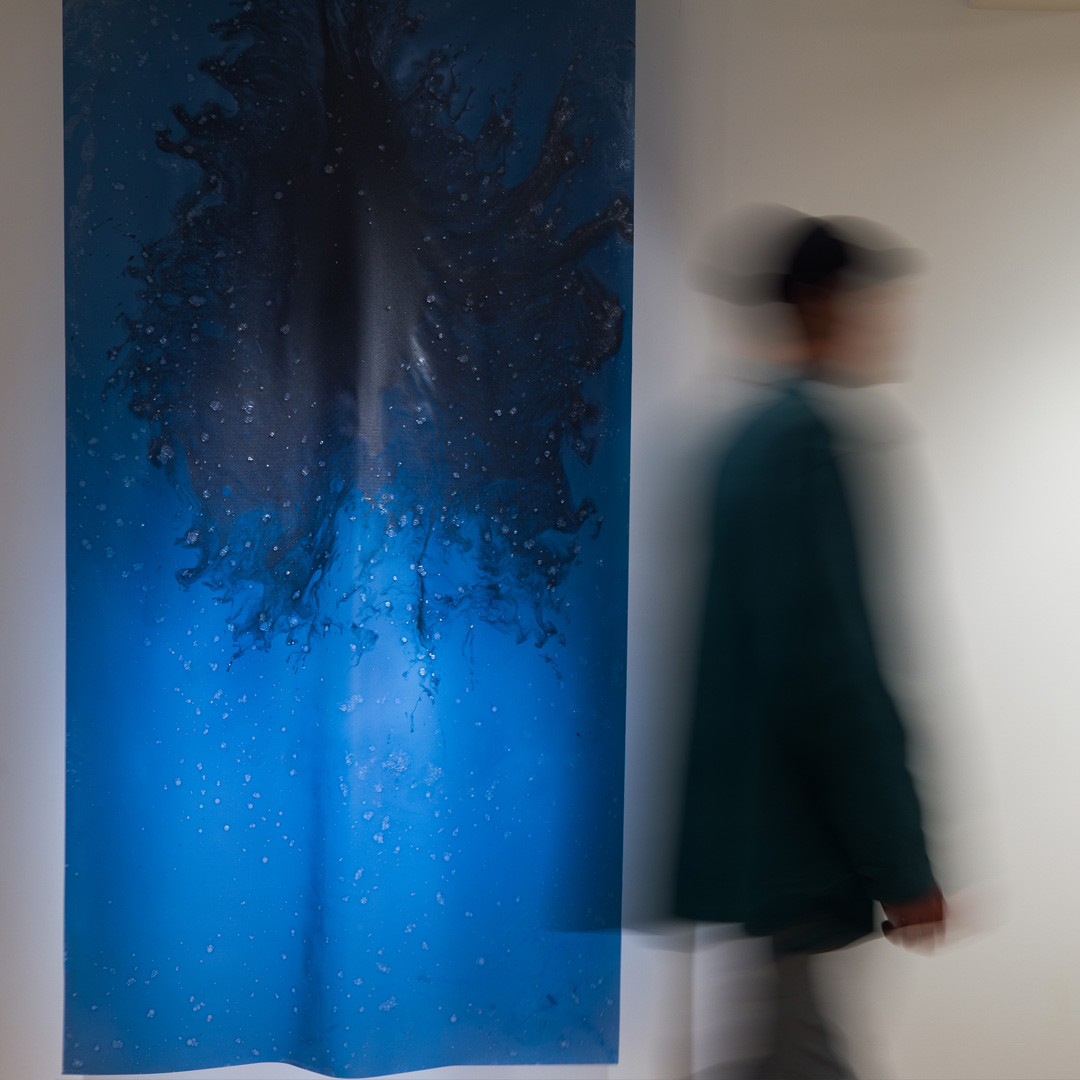 Proudly presented by Salamanca Arts Centre
What is our future made of?
In Some Silken Moment, Jessie French explores the promise of algae-based bioplastic, creating innovative objects that are elegant, ephemeral, and oceanic. By harnessing this shape-shifting material, French captures a world in a phase of transition, where the permanence of petrochemicals plastics is reimagined through the soft strength of ecological thinking. The exhibit will remain on display until Sunday 4 September.

Gallery Hours
5 August – 4 September 2022
Thursday – Monday
10am – 2pm
Closed Tuesday and Wednesday
Catalogue and sales enquiries, contact Michael Bugelli mail@michaelbugelligallery.com 


Opening Event
Thursday 4 August
5:30pm-7:30pm
Free to attend, subject to capacity.
The opening event for Some Silken Moment is sponsored by Spotty Dog Brewers
Artist Talk, facilitated by Loren Kronemyer
Saturday 6 August
11am-12pm
Free, but registrations essential
SOCIAL, 67 Salamanca Place, Hobart TAS 7000
Beaker Street Crawl
Saturday 6 August
We're excited that Some Silken Moment will be part of Beaker Street's Street Crawl!
10am – 4pm
This program is a self paced, walkable tour but we recommend dropping by SOCIAL for the Artist Talk with Jessie French from 11am – 12pm and plan the rest of your crawl around this event.
Workshop
Sunday 7 August, 2:30pm-4:30pm
Tickets $65 each, 15 person capacity
SOCIAL, 67 Salamanca Place, Hobart TAS 7000
Step inside the Silken lab for a special workshop. Join artist Jessie French as she takes you through her process of exploratory experimentation, demonstrates cooking a batch of algae-based bioplastic and invites you into the process. Participants will be invited to bring along their own surface, object or mould to explore new ways of mixing and applying organic polymers using an array of local organic materials as substrates, pigments and texturisers.
---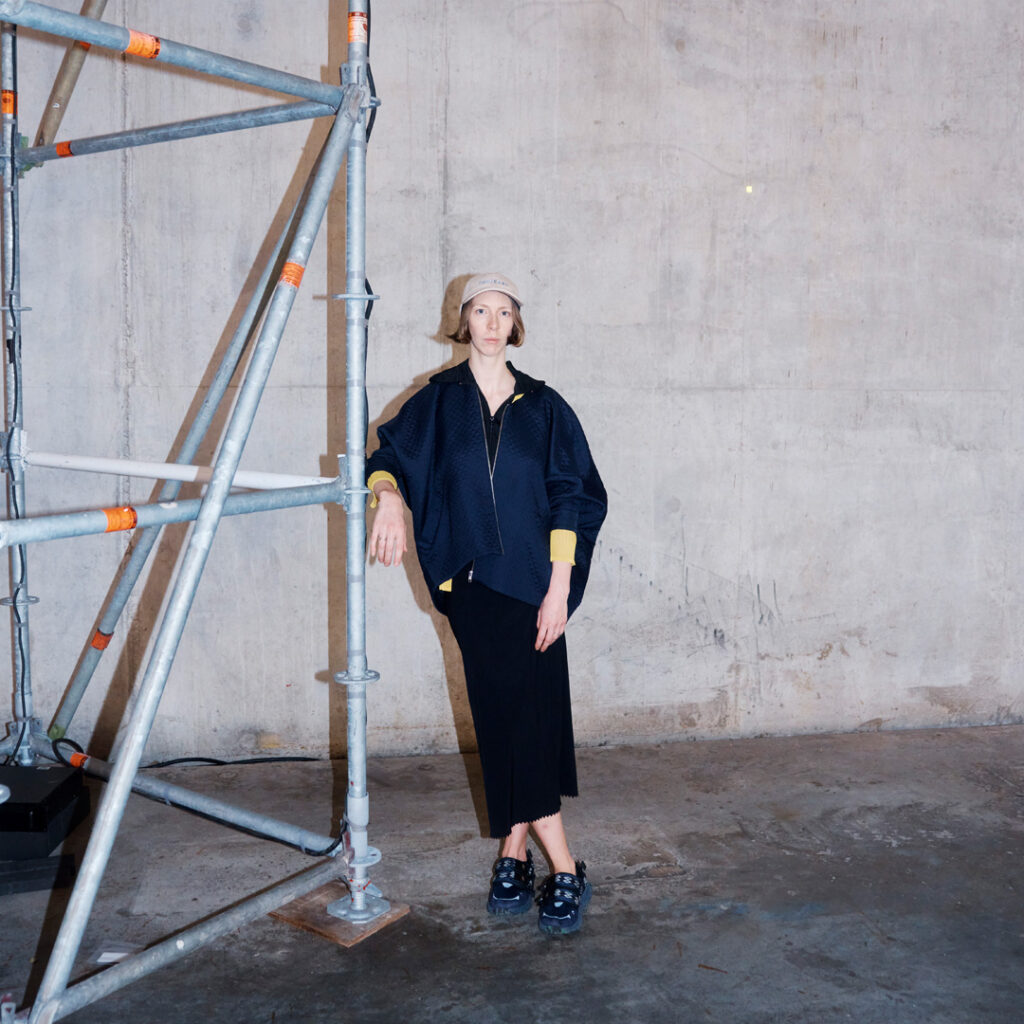 Jessie French
Based in Naarm/Melbourne, Australia, the work of Jessie French explores speculative futures through algae-based bioplastic and water-based ecologies. Housed within an ethos of consumption, sustainability and regeneration, her practice invites others to engage with the possibilities of a post-petrochemical world. Through experimenting with other materials, she explores the potential of closed-loop systems of (re)use and conscious consumption and interaction with objects. In 2020, French founded OTHER MATTER, an experimental design studio working with algae-based bioplastics which engages others in the possibilities of new materials though objects, experiences and futures.
---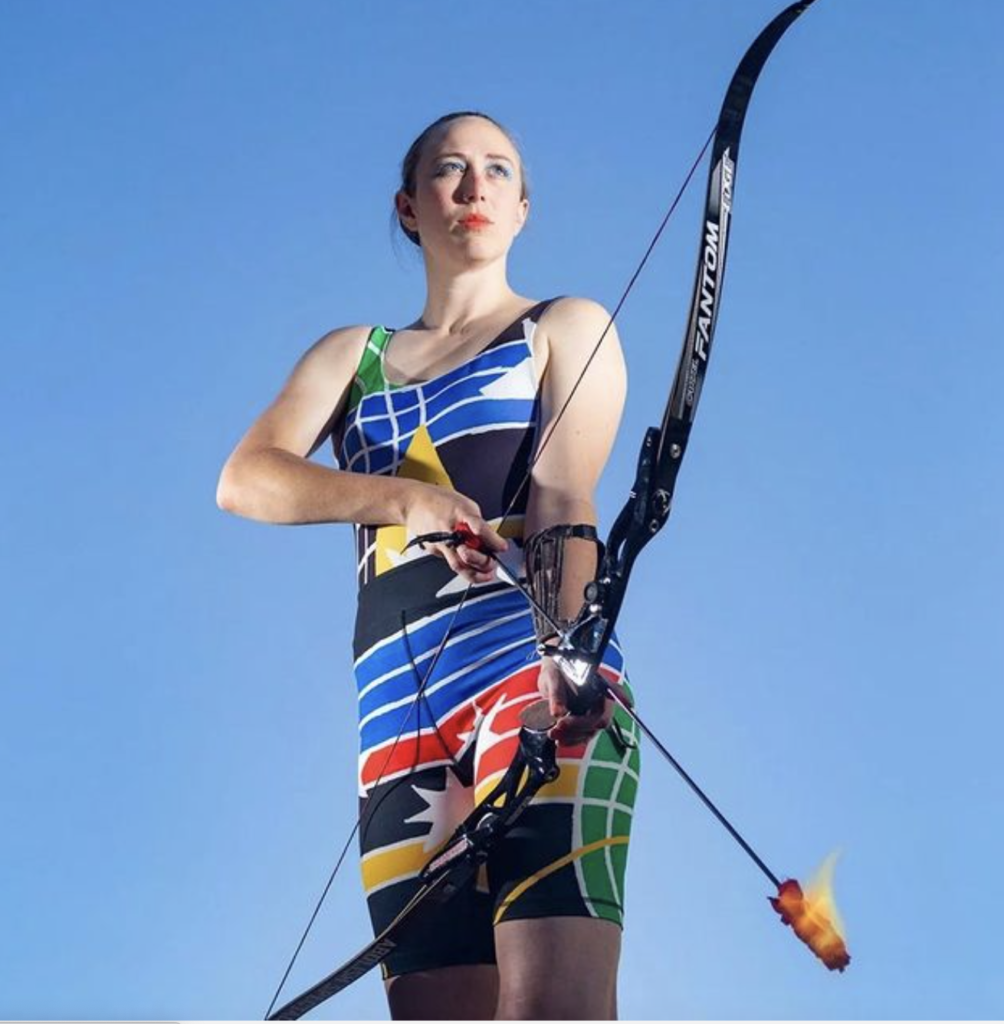 Loren Kronemyer | Artist Talk, Facilitator
Loren Kronemyer (b.1988) is an artist living and working in remote lutruwita (Tasmania), Australia. Her experimental artworks are aimed at exploring ecological futures and survival skills through hands-on immersion and deep learning. In 2021, she learned to hand-build millet brooms from Tumut, the last factory in Australia, setting up her own self-sufficient replica of their factory in the project Millennial Reaper (Fremantle Biennale, Melbourne Art Fair). In 2018, she learned to shoot arrows, then became a coach so she could train her audience to shoot at her artwork for the project After Erika Eiffel (ANTI Festival of Live Art, MONA FOMA). In 2016, her collaboration Pony Express created Ecosexual Bathhouse, a touring queer sex club for the entire ecosystem. In 2017, Kronemyer was the first artist in residence at the International Centre for Radio Astronomy Research. She collaborates frequently with laboratories and received the first Masters of Biological Arts Degree from SymbioticA Lab at the University of Western Australia.



Salamanca Art Centre's 2022 programs are supported by the Commonwealth Government's Office of the Arts via the RISE Fund.