SHREK The Musical Jr
Presented by Musical Theatre Crew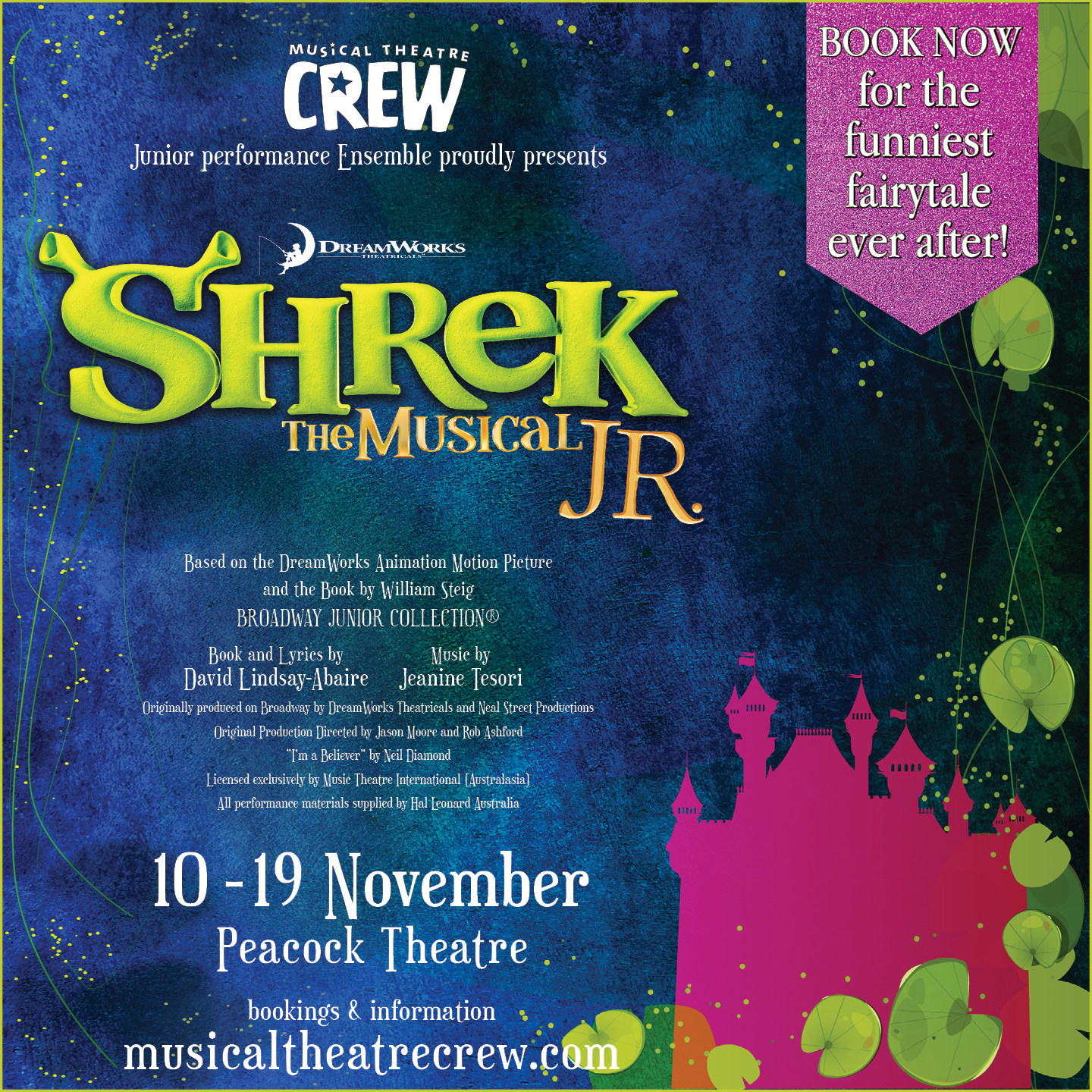 Presented by Musical Theatre Crew
---
Times and dates:

Tue 21 Nov, 6.30pm
Sun 26 Nov, 3pm
Sun 26 Nov, 6pm
Tickets:
Adult $35
Concession $29 (child, student, aged, etc)
Family $120 (2 adults & 2 kids, 1 adult & 3 kids)
Sunrise $29 (All tickets – Early Bird til midnight 3 Oct)
Everyone's favourite Ogre is back for the happiest ever after fairytale fun in the swamp!
Shrek, leads a bunch of fairytale misfits on an adventure to rescue a princess and get his swamp back. Part romance and part twisted fairy tale, Shrek jr is an irreverently fun show with great messages about being your true self, acceptance and the importance of friendship.
Once upon a time, in a far away swamp, there lived an ogre named Shrek. One day, Shrek finds his swamp invaded by banished fairytale misfits who have been cast out of Duloc by Lord Farquaad, a tiny terror with big ambitions. When Shrek sets off with a wisecracking Donkey to confront Farquaad, he's handed a task – if he rescues feisty princess Fiona from a Dragon-guarded tower so Lord Farquaad can marry her, then Shrek's swamp will be returned! But all is not as it seems in this fairytale land!
Featuring characterful costumes, fun songs, stellar performances, and a few twists and turns along the way, join us and let your 'freak flag fly' at this fun party in the swamp!
---