Resilience and Regeneration
John Osborne and Brian Blowers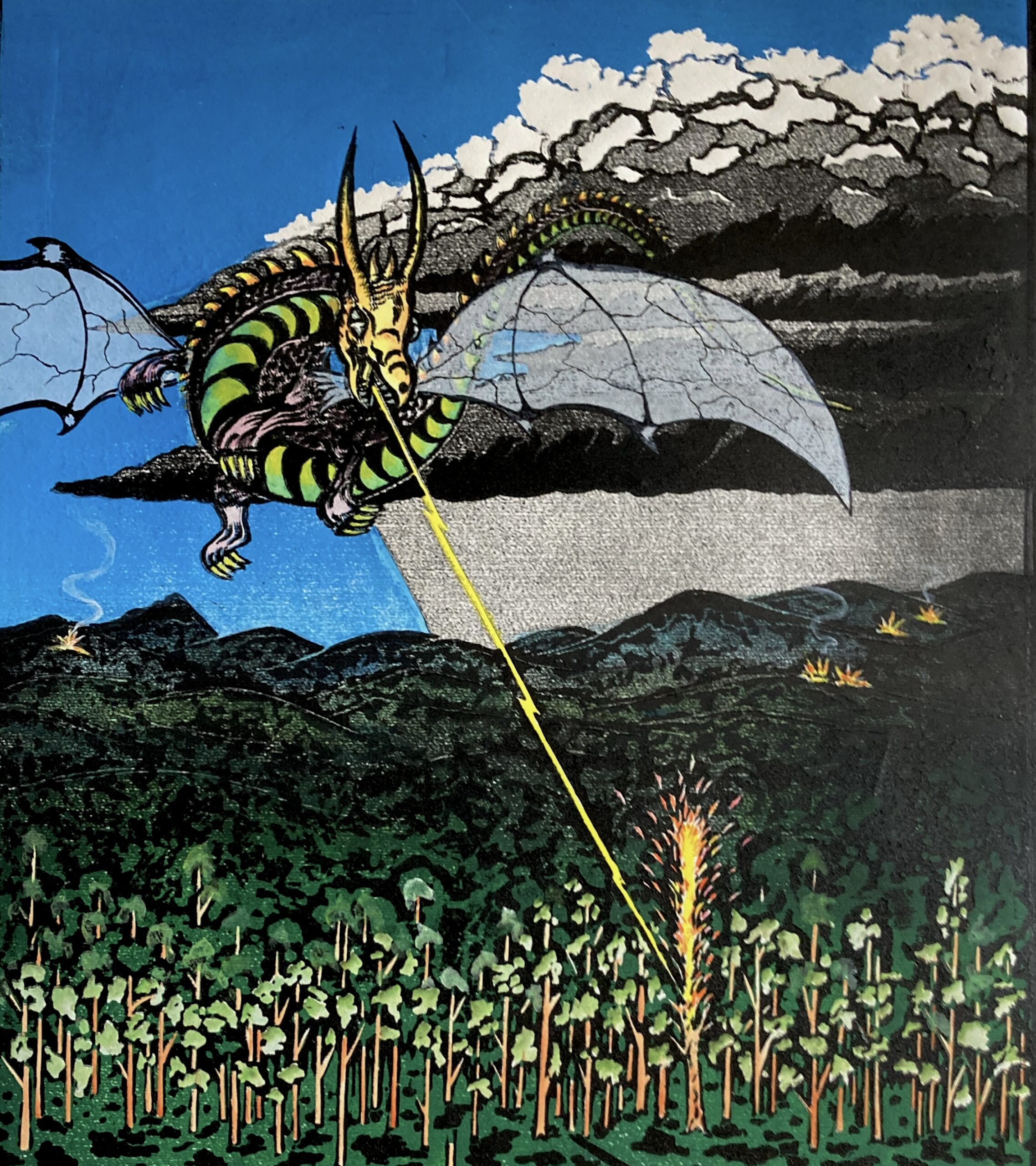 Opening event:
Friday 26 May – 5pm

Daily opening times:
27 May – 4 June, 2023
10am – 4pm
Resilience and Regeneration is a visual collaboration between John Osborne who lives in Geeveston, Tasmania and Brian Blowers (Brian B.) from the Northern Rivers area of NSW. It's about the resilience and regeneration of two river valleys: The Huon in Tasmania and the Clarence in NSW.
The exhibition explores the resilience of nature to regenerate especially after catastrophic events such as the bush fires that devastated much of Australia's east coast in 2019-2020, that were then followed by some of the worst floods in living memory, the combined effects of which threatened many species of plants and animals already under threat from our changing climate.
Nature has, in many areas, surprisingly begun to quickly regenerate with new forest growth and evidence of animals adapting to a changed and damaged environment.
John Osborne is a long-time resident of Geeveston Tasmania and has been involved in many art projects in the Huon Valley. Brian B. lived in Geeveston and shared a studio with John as well as working together in the Southern Design Centre Studios, Geeveston. Brian B. now lives in Maclean in the Clarence Valley of New South Wales.