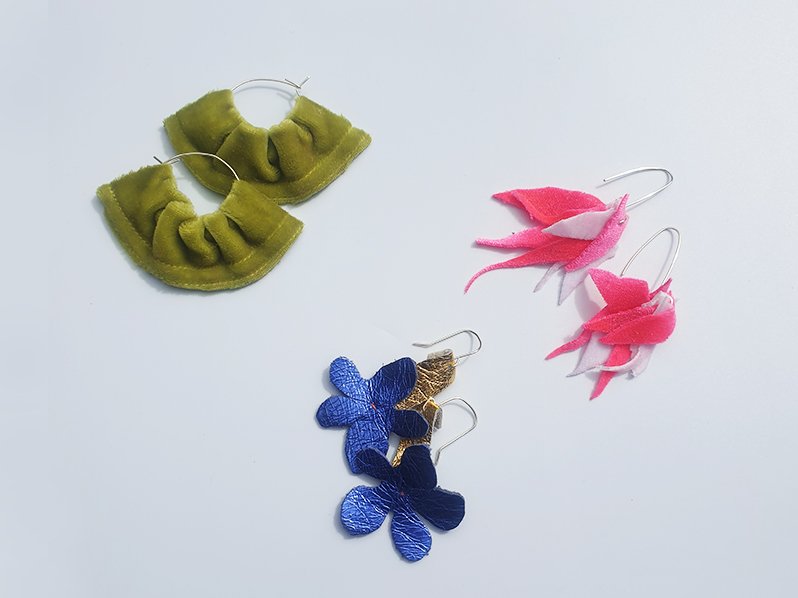 Make jewellery using special scraps and remnants with artist Gabbee Stolp.
Sustainability is key to Gabbee's practice and she will share some of her skills in transforming and repurposing precious fabric into wearable objects.
---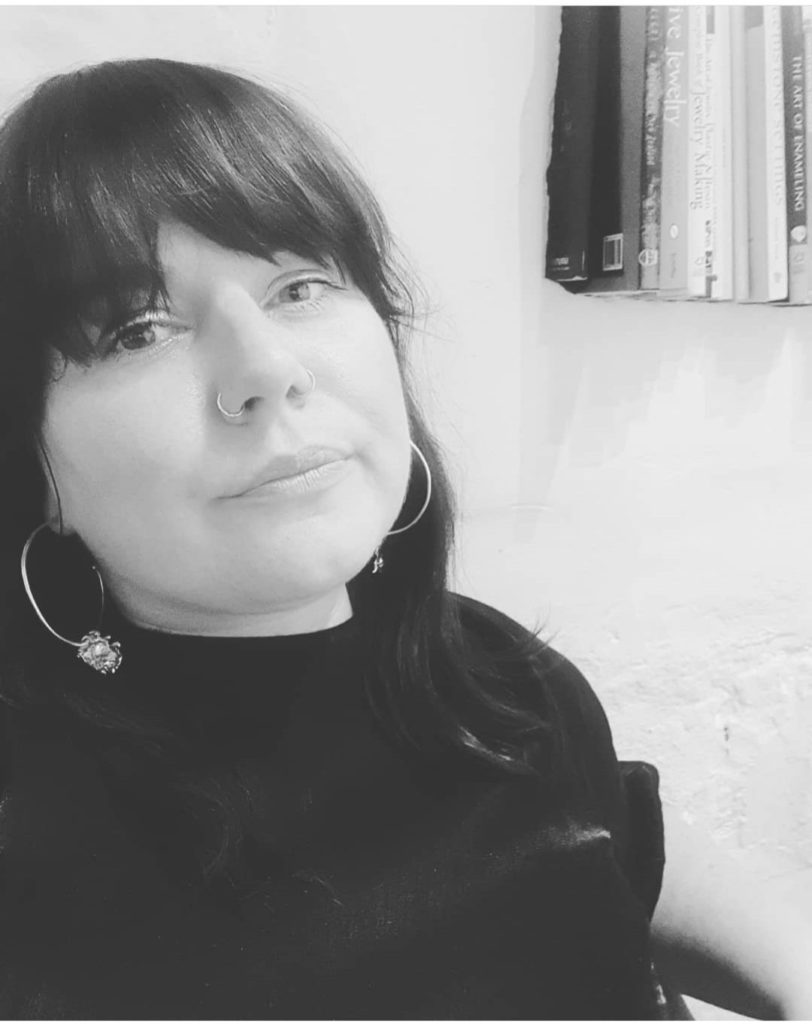 Gabbee Stolp
Gabbee Stolp grew up in lutruwita/Tasmania. The peaks of the Sentinel Range on the way to Strathgordon and the neon beer mug light on top of the Maypole Hotel in New Town were two of her favourite things.
Gabbee's artistic practice exists across several mediums, with a primary focus on contemporary jewellery, object-making and textiles. Her works explore human inter-connectedness with nature and examine the current geological epoch, dubbed the Anthropocene, during which time human impacts on the environment have become indelible.
The thoughtful use of natural and sustainable materials is integral to Gabbee's practice, as is a focus on the processes involved in making. Gabbee constructs pieces predominately through the act of sewing, a gesture she considers to be both nurturing and restorative. With this gesture she aims to remind the wearer of the strength and the value of human tenderness and the depth and vulnerability of our more-than-human world.
In 2016 Gabbee completed a Bachelor of Fine Arts (First Class Honours) at RMIT University, where her major studio area was Object Based Practice/Gold and Silversmithing. Gabbee has exhibited widely throughout Tasmania and Victoria, including recent group exhibitions at MONA and Craft (Craft Victoria). Gabbee was a finalist in the 2021 Women's Art Prize Tasmania and the 2021 Henry Jones Art Prize. Gabbee is a founding member of State of Flux Workshop, a contemporary jewellery and object gallery and studio space in Hobart.
Gabbee currently resides in nipaluna/Hobart, with her partner Tim, her two cats, and a hoard of collected objects and broken sea shells.