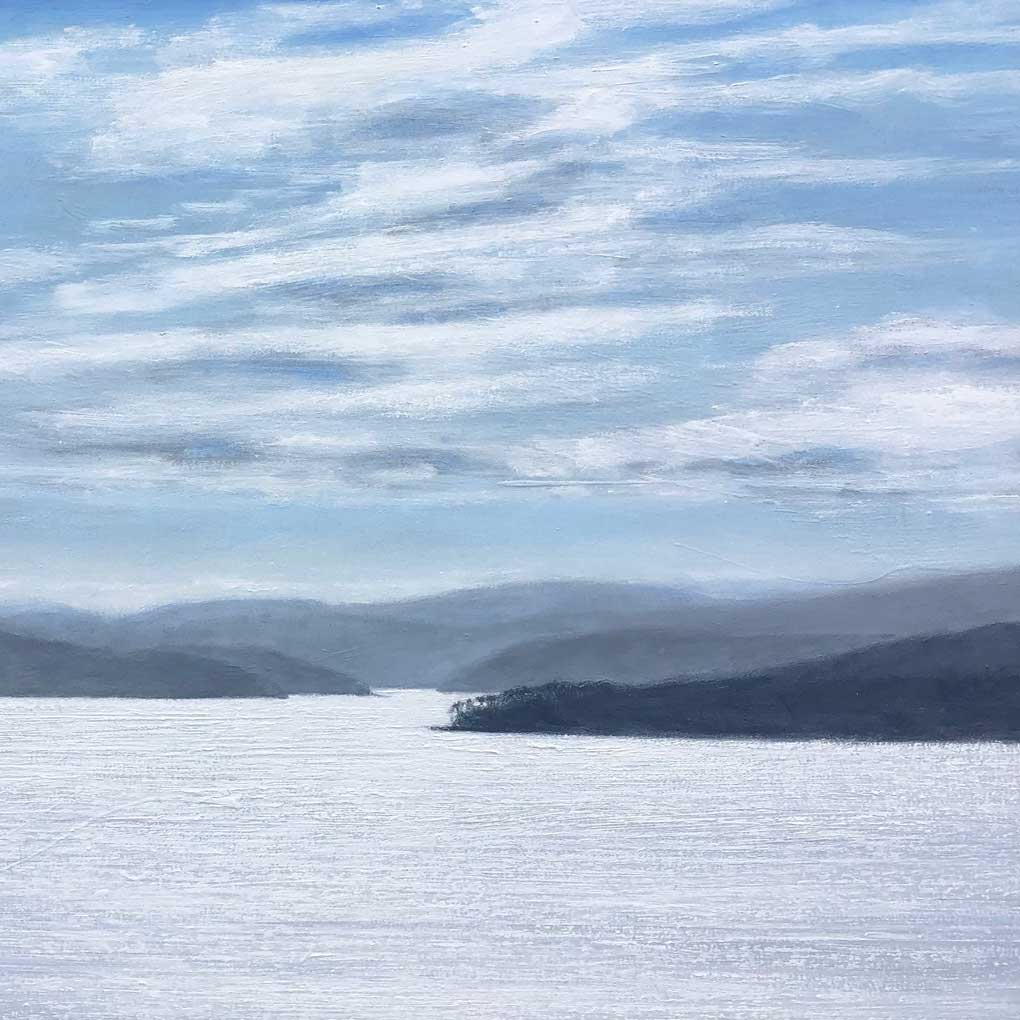 Quietitude.
A state of stillness, calmness and quiet in a person or place.
An exhibition of paintings by Salamanca Arts Centre Resident Artist Jane Flowers.
In 2021, Jane Flowers completed a two-week Residency in the Short Term Studio (Space 238).

Opening Event
Friday 9 September 2022, 4:30pm – 6:30pm
"A love of nature permeates my work. 
I endeavour to find stillness and a sense of tranquility in landscape and seascape and convert moments in time and space to canvas. 
Bringing the outside in if you like.
Installing a quiet state of repose and serenity to the viewer.
During my Residency in 2021, one of the first things I did was head to Seven Mile, one of my favourite beaches. To clear my head for my residency. I love its vast expanses of tide washed sands; endless skies and expansive views to horizon. Beach combing for visual treasures and walking quiets and resets my mind.
Though I've visited Tassie many times, I hadn't before visited the far reaches of the Huon, and was much taken with the beauty of the waterways. A beauty on the surface that I sadly discovered is being systematically eroded I discovered on reading Richard Flanagan's Toxic at the end of my Residency. Ironically too – clearing a hillside and or putting through a road cutting allows a better view of the iconic shapes of Tassie's tall timber.
In this exhibition I've explored both the vignette and the wide expanse. Subtle colours distinctive palettes and sheer beauty of southern Tassie's coastline and hillsides. Previous studies in graphic design encourage my artist eye and the ability to see the landscape in its simplest form. To distill its qualities.
Themes I developed and explored in this show include sunlight on water, delights of beachcombing, the wonder of being at sea, gazing at skies and hillsides, the shape of a sail on the horizon, wind and water, sea and sky, the wonder of treescapes."
– Jane Flowers, August 2022
---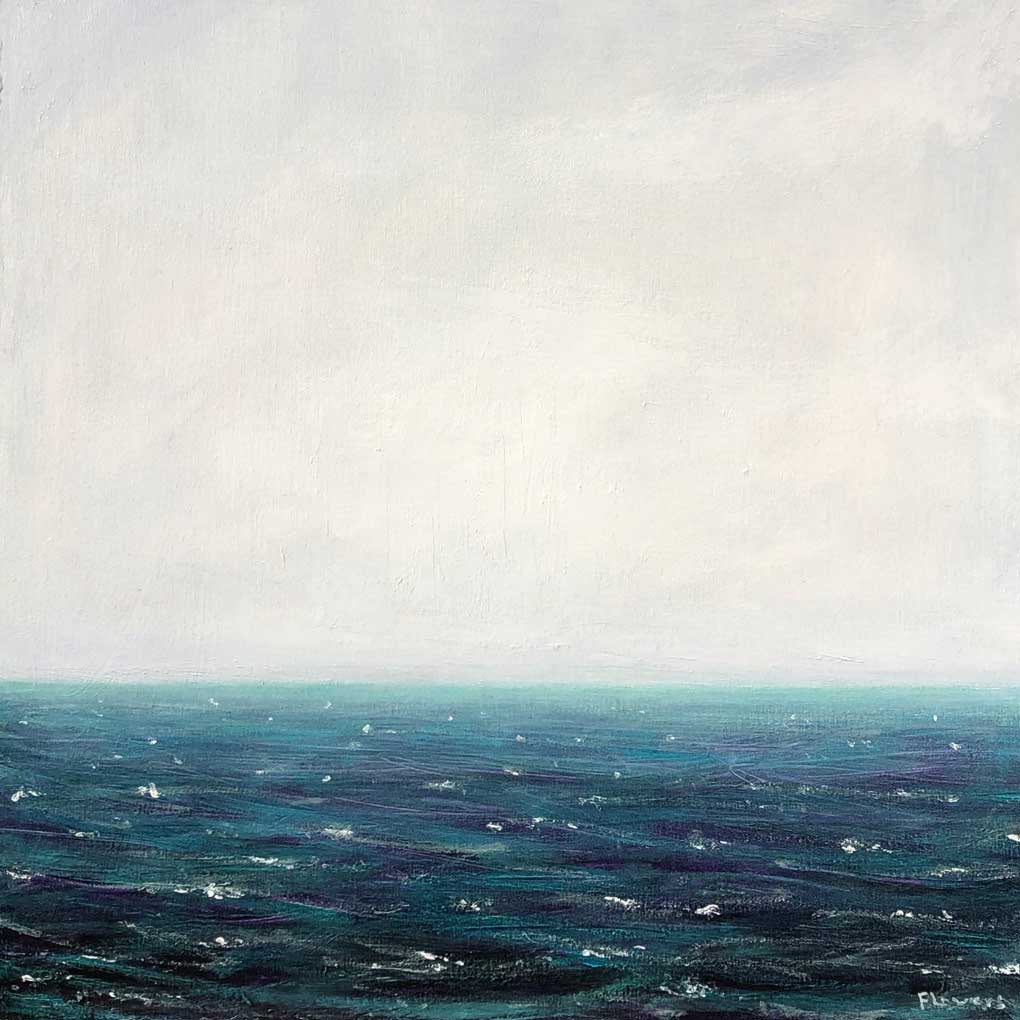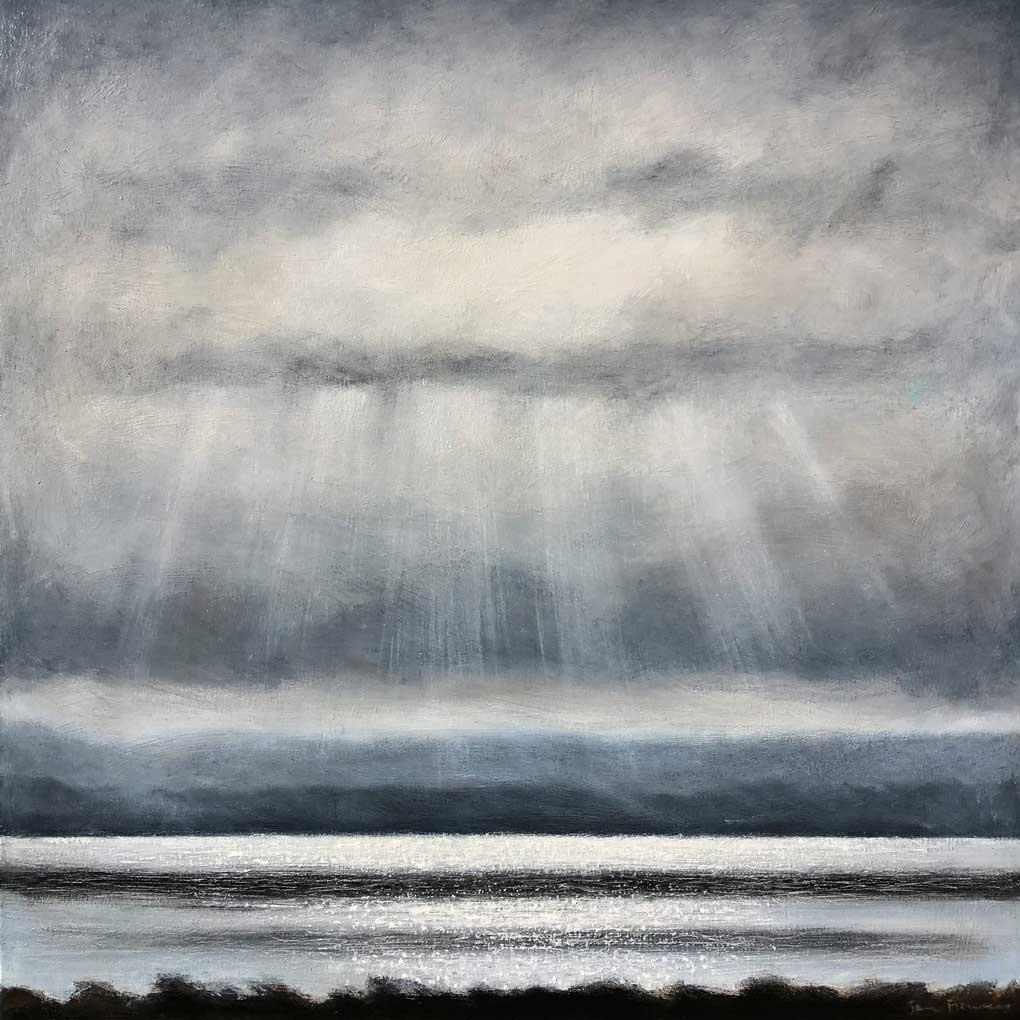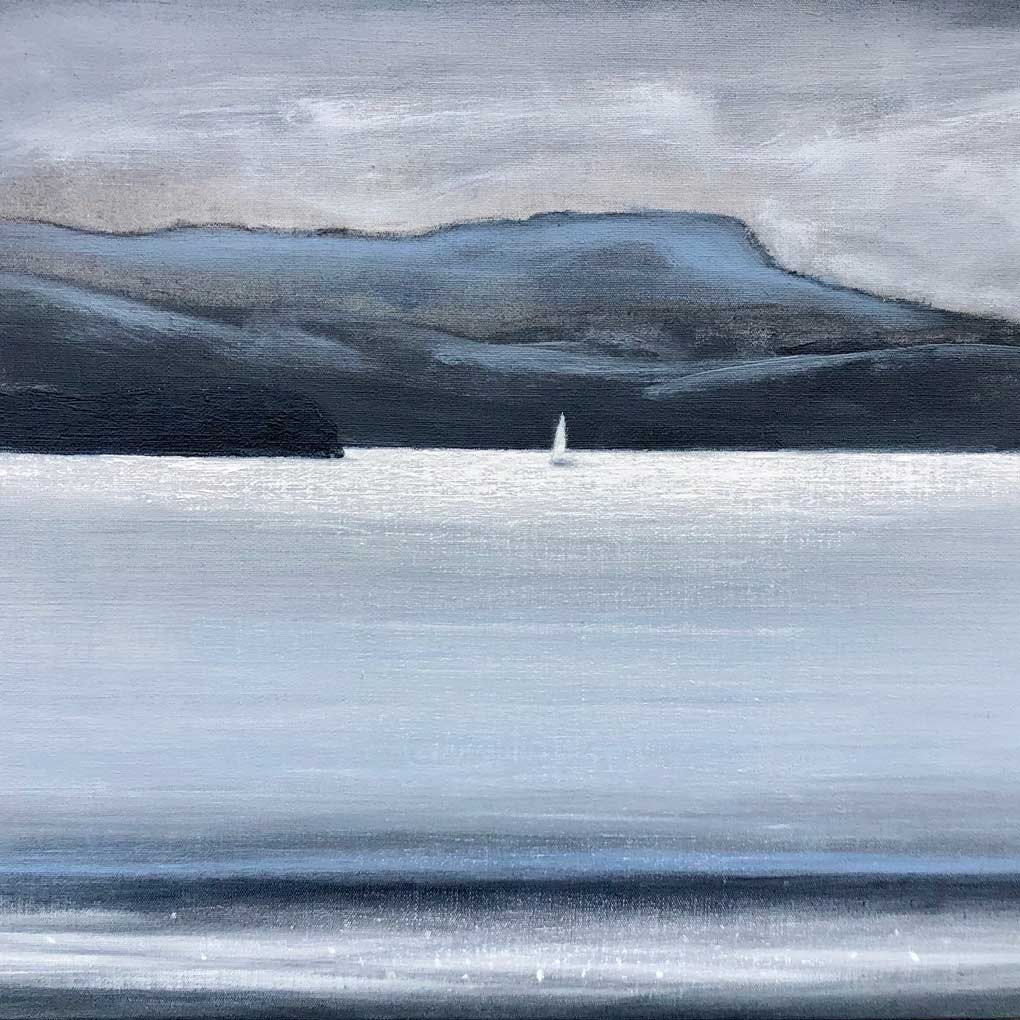 ---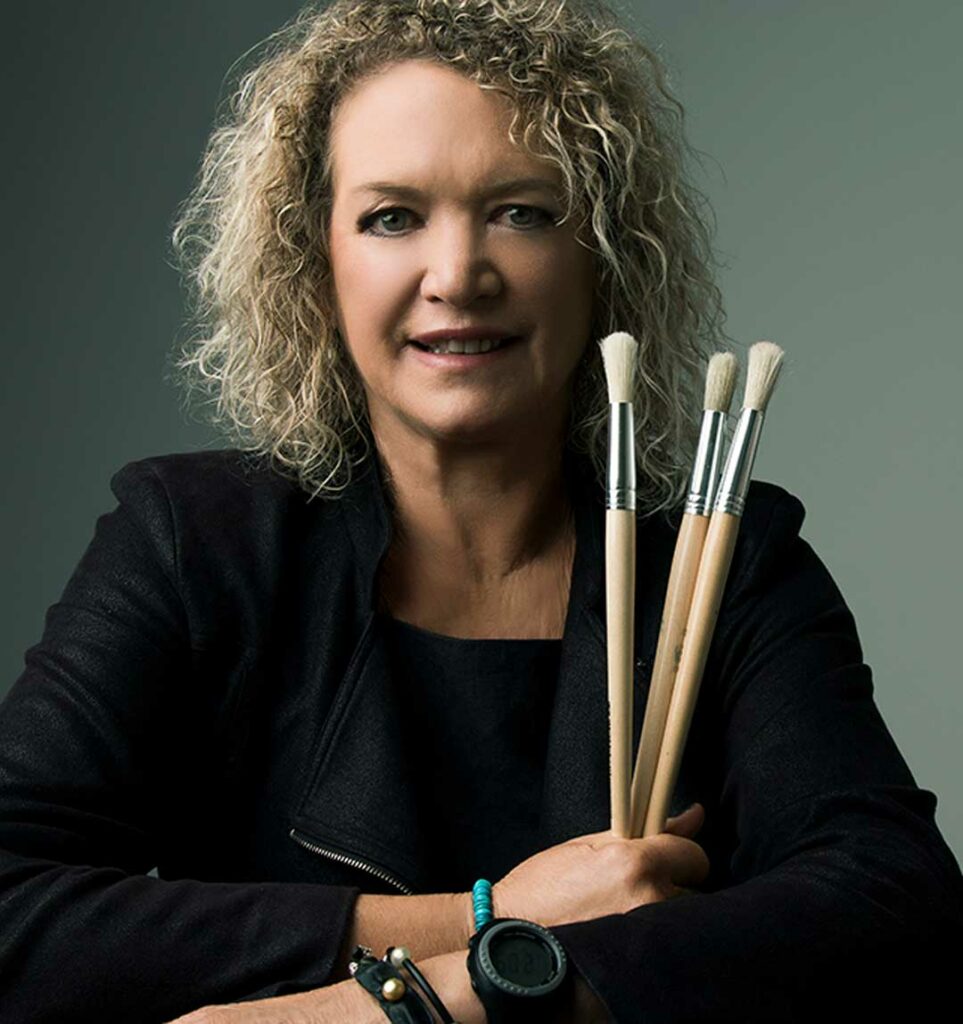 Jane Flowers
Jane Flowers is an award winning Australian artist who specialises in dramatic oils on canvas of nature, the ocean and the outback. Her unique interpretations create striking artwork that have gained a strong following among art lovers, collectors and interior designers. The landscapes and seascapes that Flowers creates have the ability to make a room come to life by subtlely transforming the natural beauty of the outdoors into a stunning interior space. Flowers draws inspiration from her regular travels to capture the essence of a time and place. A keen yachtswoman, diver, beachcomber and adventurer, Flowers is passionate about the beauty of nature and the natural environment. She has been a professional artist for 30 years following careers in teaching, advertising and graphic design.