Portals
Presented by Sean O'Connell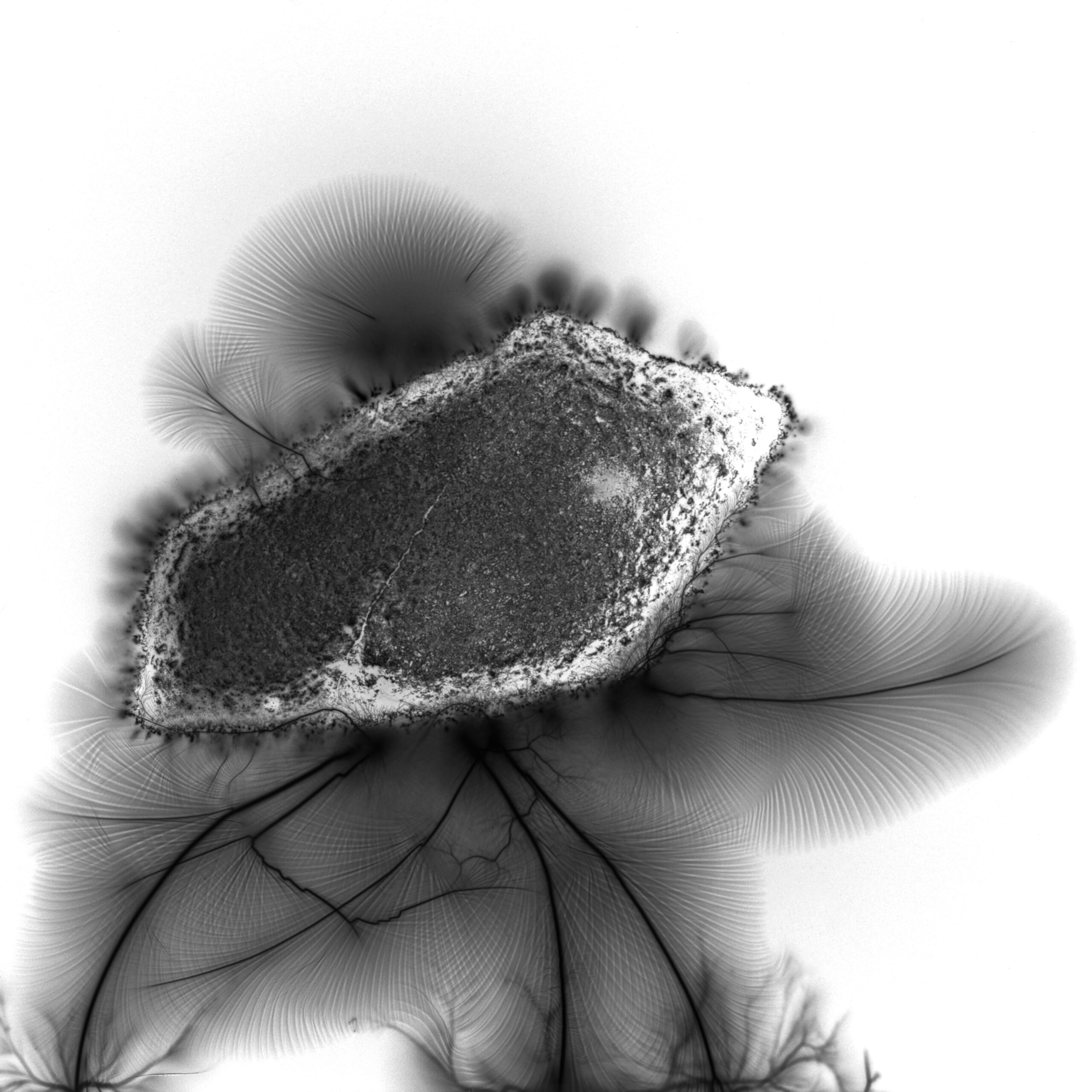 Presented by Sean O'Connell

Daily opening times:
October 6 – 15, 2023
11am – 6pm
An exploration of hidden realms within the Central Plateau, as experienced by electrons moving through the internal structure of matter, revealed in image and sound.
Portals explores hidden energies and pathways within the humble materials that make up the grand landscape of Tasmania's Central Plateau. Using electricity as the conduit, an alternate understanding of the environment is unfolded, energetically, from within the intimate interior realms of matter. These elements include dolerite rock brought to the surface and worn by wind and ice, limbs of snow gum slowly grown in the rocky ground, pale clumps of forking branched lichen, vials of cool clear tarn water, and decaying fragments and remnants from past human habitation.

The exhibition explores these samples, through electricity, in backlit images on analog photographic film, in collected samples from the environment, and in small sonic oscillators that us these same materials within their electronic circuitry. This exploration opens up alternate possibilities, and suggests an understanding of something unknown, as matter and electricity converse, to reveal hidden pathways within the mysterious highland landscape.