Out of Hand
Presented by Stitching and Beyond Inc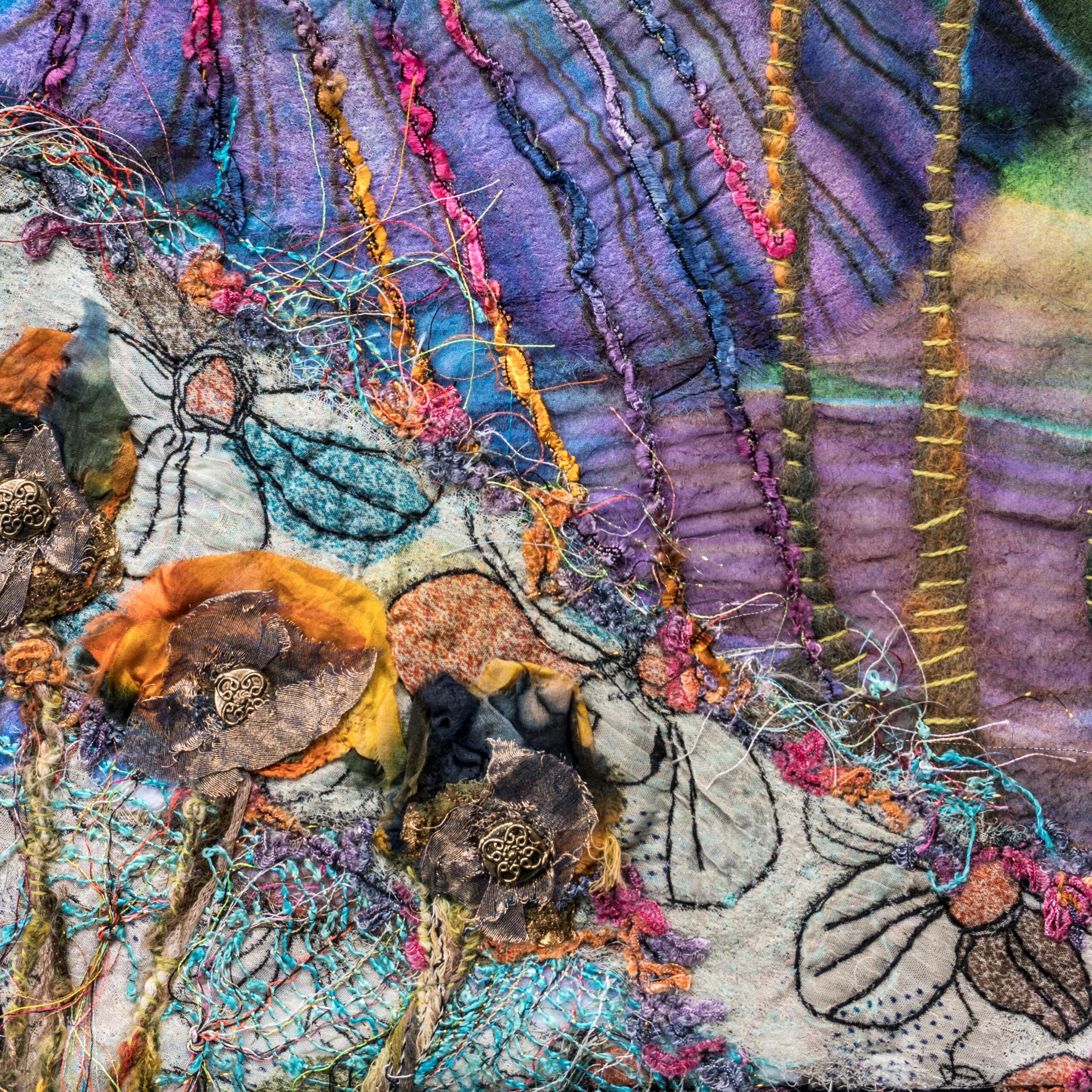 Presented by Stitching and Beyond Inc
Opening times:
22 Sept – 2 Oct, 2023
10-4pm

Exceptions
Monday 2 Oct 10.00 am – 3.00 pm

Stitching and Beyond's biennial exhibition celebrating the creative works of its members.
An exhibition by members of Stitching and Beyond showcasing the diverse and innovative approaches members have to fibre and textile arts. Stitching and Beyond is a diverse group of textile artists exploring innovative approaches to textiles, fibre and mixed media arts. The exhibition is inclusive and open to all Stitching and Beyond members, whether they be professional or amateur artists.
Textile art in all its forms will be on display, including functional, decorative, fine and wearable works. A Curator's and 6 People's Choice awards are on offer. Visitors can enjoy live demonstrations and member attendants will be on hand to assist with visitor queries regarding exhibitors and their works, fibre art processes and practices, and group membership.
The popular 'Member Challenge' pieces for 2022 and 2023 will be displayed alongside the exhibition. In 2022 the theme was 'Threads of Life' and in 2023 it was 'Under the Microscope'. The 2022 Challenge pieces will be returning from its year travelling around regional Tasmania and the 2023 exhibit will be beginning its journey around the state.