Obon Lanterns
A community project with Yumemi Hiraki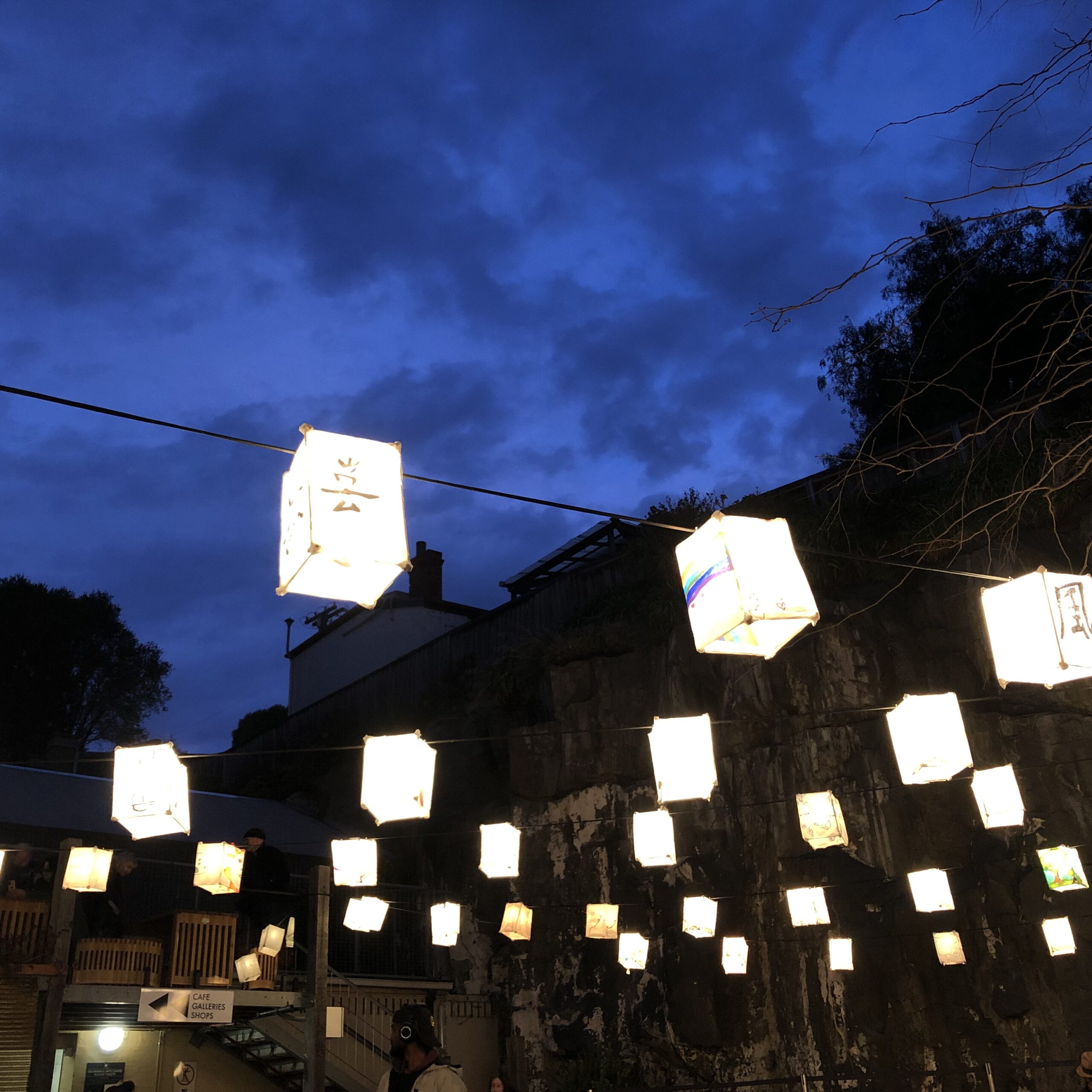 These events are part of Winter Light 2022 and are presented by Salamanca Arts Centre

August is a special time for Japanese people as they celebrate 'Obon', a cultural tradition where ancestors come back from the other world. Lanterns are displayed as guides for them to find their way home to their families.
Obon is a time to remember and honour family members that have passed away, while gathering with the ones that are still with you. Participants in the lantern workshops (held in late July) were welcomed to dedicate their lantern to someone. They were invited to place a picture, writing or artwork on their lanterns in honour of them, if they felt comfortable to.

Workshops participant learnt how to make a paper Obon lantern with Japanese contemporary artist Yumemi Hiraki.
Sadly, the lanterns which were created were destroyed by the weather. A reminder of impermanence. We would like to thank all the people who created a lantern as part of this project. They looked beautiful during the Opening Event for Winter Light.


---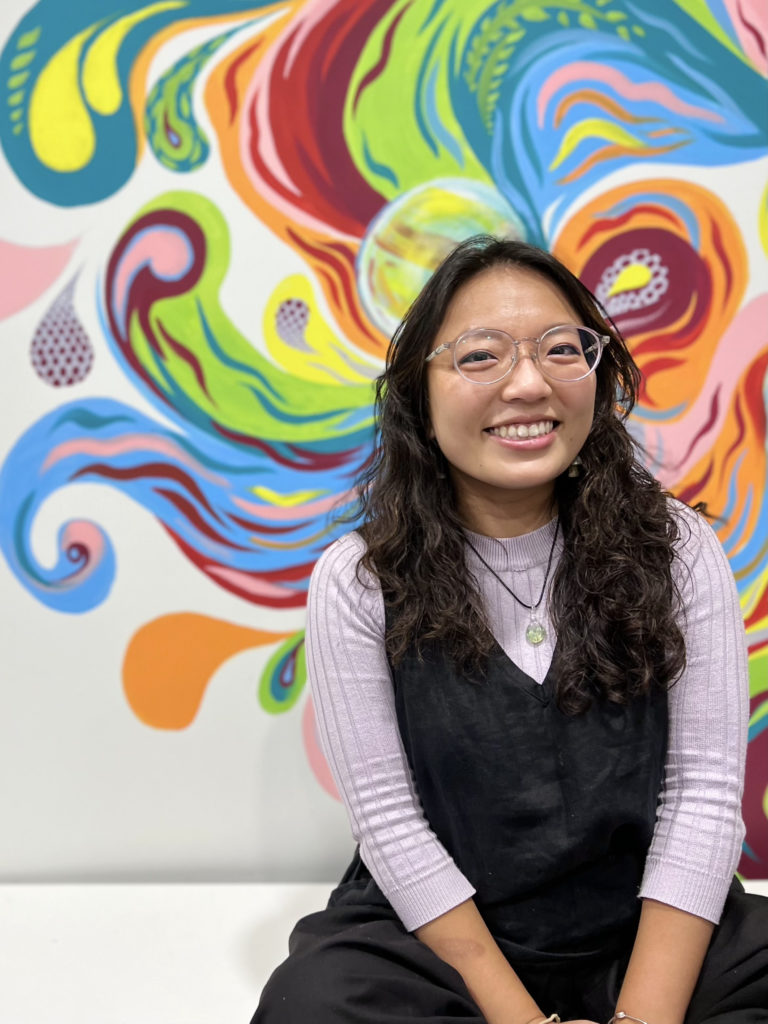 Yumemi Hiraki
Yumemi Hiraki is a multidisciplinary artist currently based in Nipaluna. Her practice delves into the interactions between memory, nostalgia, history and connection to place, while re-examining the relationship to her Japanese heritage. Viewing herself as a resident of cultural gaps, her works evokes a familiar yet foreign sense of longing, belonging and holding on, while hinting at life's inevitable continuity and ephemerality.
Yumemi is originally from Hiroshima, Japan. She completed her BFA(Sculpture and Spatial Practice) at the Victorian College of the Arts and has been an active Arts Worker while exhibiting and developing her practice in both Naarm and Nipaluna. Yumemi has a growing interest in community-based arts, mentorship and education, and currently also works as a Youth Arts Officer at the Youth Arts and Recreation Centre.
---