O Horizon
Curated by Daine Singer
Artists
Matt Arbuckle | Wona Bae and Charlie Lawler | Sean Bailey | Bronwyn Dillon | Eloise Kirk | Grant Nimmo | Kate Tucker | Alice Wormald
Opening Event
Friday 10 June 2022
5:30pm-7:30pm
Curator + Artist Floor Talk
Saturday 11 June 2022
11am
Long Gallery
Salamanca Arts Centre
The panel will consisted of artists Kate Tucker, Eloise Kirk, Grant Nimmo and curator, Daine Singer
The exhibition draws inspiration from the O horizon, the top layer in a vertical profile of soil. This is the top strata of earth, the biodiverse site of microorganisms and fungi, decomposing organic matter from plants and animals, leaf litter, mosses and lichens.
The O horizon has metaphoric connotations of regeneration, and the naming of this underfoot layer as a 'horizon' is richly evocative. Rather than being in the distance, a horizon can be immediately beneath your feet.
The exhibition refocuses our attention to the earth, the O horizon and nutrient-rich topsoils that are vital to life and our environment.
O Horizon is curated by Daine Singer
---
Artists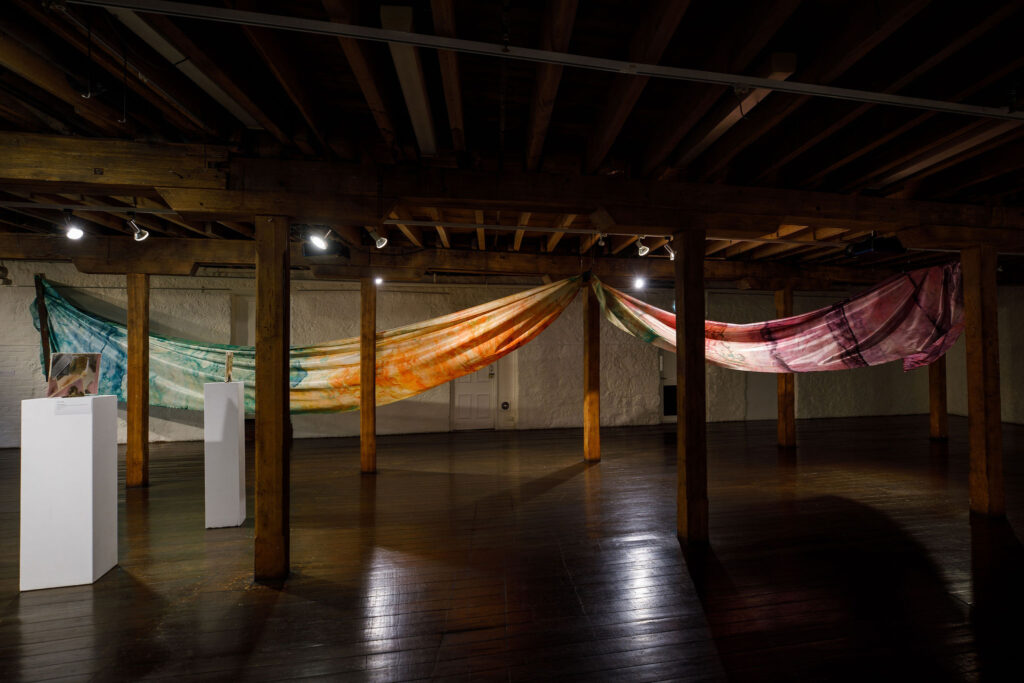 Matt Arbuckle
b.1987, Auckland/Tāmaki Makaurau, New Zealand. Lives Tāmaki Makaurau/ Auckland and Naarm, Melbourne
Matt Arbuckle splits his time living and working as a practicing artist between Tāmaki Makaurau, Auckland, New Zealand and Naarm, Melbourne, Australia. He graduated from Unitec Institute of Technology, Auckland, with a Bachelor of Fine Arts in 2009. Arbuckle has held solo exhibitions at Daine Singer (Melbourne), Two Rooms (Auckland), Vermont Studio Centre (USA), Bus Projects (Melbourne), Parlour Projects (Hawks Bay, New Zealand), Tim Melville (Auckland), Paulnache Gallery (Gisborne, New Zealand), Baustelle Gallery (Berlin). Group exhibitions include ChaShama (New York), Drill Hall Gallery (Canberra), Hugo Michell Gallery (Adelaide), TCB (Melbourne), Hanging Valley (Melbourne), The Pah Homestead, TSB Wallace Arts Trust (Auckland), Arbuckle has also participated in Sydney Contemporary, and Melbourne and Auckland art fairs.
In 2017 Arbuckle was the recipient of the James Wallace Art Fellowship to Vermont Studio Centre, USA. He has held recent solo exhibitions in 2020 and 2021 at Two Rooms (Auckland), Daine Singer (Melbourne) and Hastings City Art Gallery (Hastings, New Zealand). In 2021 he undertook a residency at Driving Creek (New Zealand). Arbuckle's work is held in the Chartwell Collection, Auckland Art Gallery Toi o Tamaki, James Wallace Arts Trust and Arthur Roe Collection.
---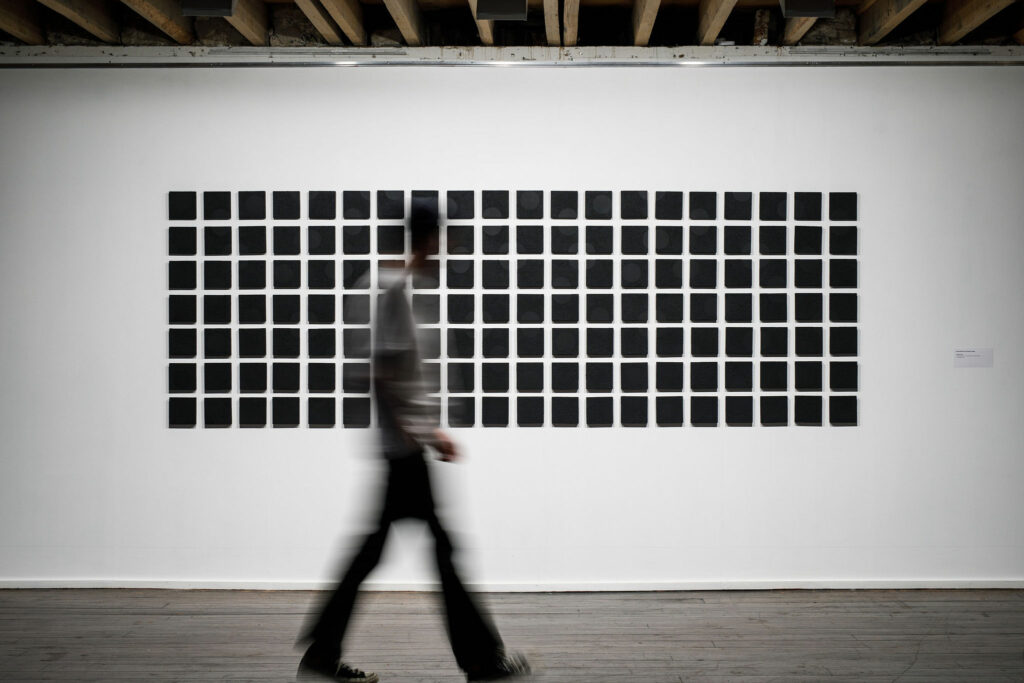 Wona Bae and Charlie Lawler
Wona Bae
b.1976, Muan, South Korea. Lives nipaluna/Hobart and Narrm/Melbourne
Charlie Lawler
b. 1980, nipaluna/ Hobart. Lives nipaluna/Hobart and Narrm/Melbourne
Artists Wona Bae (South Korea) and Charlie Lawler (Australia) are a collaborative duo, who have been making work together since 2004. They are internationally recognised for their experimental and concept-driven installations and sculptures that navigate the visceral and symbiotic connections between people and nature. Central to their practice are the essences of minimalism, harmony and balance. Bae and Lawler present the natural world as active and central in an era of polarisation, inequality, inaction and apathy. Using a language of texture and reduction, their work combines immersive installation, sculpture, relief, sound and photography.
Bae and Lawler have held solo exhibitions at Heide Museum of Modern Art, Melbourne (2019/20); Backwoods Gallery, Melbourne (2022 and 2019); See You Soon Gallery, Tokyo (2017); and Koskela Gallery, Sydney (2016). They were commissioned to create a major new installation for The National at the Art Gallery of New South Wales (2021), and have undertaken other major installations throughout Australia, South Korea, Japan, Spain and the UK. Bae and Lawler have won the 2019 Yering Galley Award and the 2018 Yarra Valley Arts/ RACV Award. They have undertaken residencies at Artspace, Sydney (2021) and Gregans Retreat, Lisdillon, Tasmania (2020).
---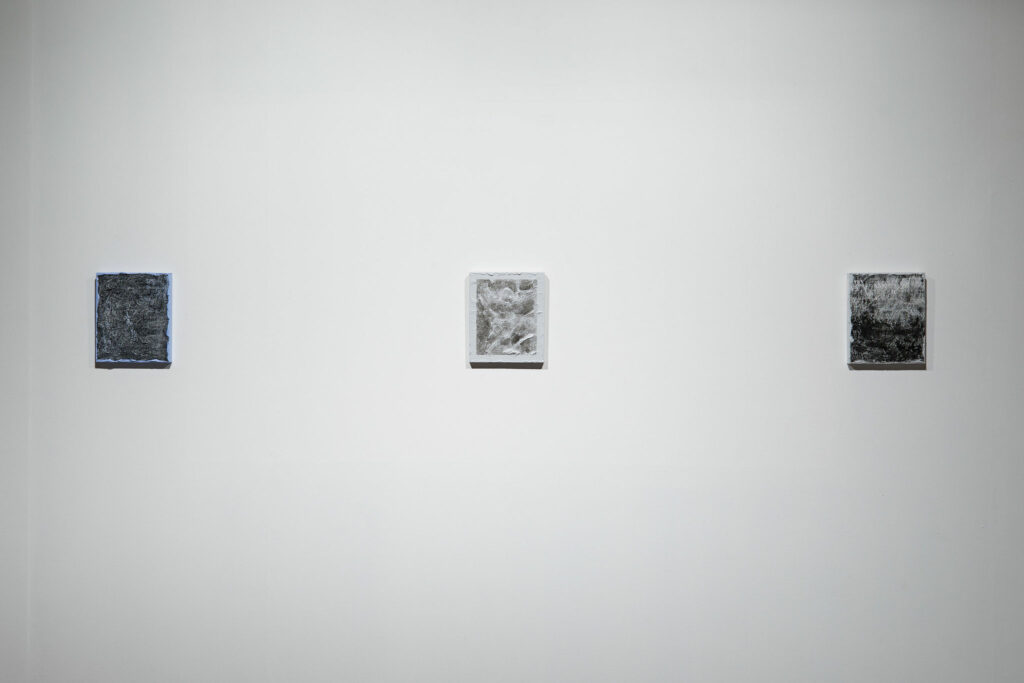 Sean Bailey
b.1977 Kaurna/Adelaide, lives Naarm/Melbourne
Sean Bailey's paintings and sculptures are predominantly abstract, at once hard-edged and loose, precise and improvised. Bailey uses materials such as paint, paper, linen, wood, hydrostone and concrete to gather and harness a painterly energy, manifest non-representational forms and obscure collage and shapes drawn from his personal lexicon of painted formal, organic and symbolic imagery. Bailey is interested in the strict confines and parameters of the painting surface, seeing what can be conjured within the pictorial space, the process and chance of his practice, its limitations and also its potential to extend beyond the border of the picture frame.
Bailey's solo exhibitions include: Sydney Contemporary; RM, Auckland; First Draft, Sydney; and in Melbourne at Daine Singer, Gertrude Contemporary, Neon Parc, West Space, T.C.B., Joint Hassles and Clubs Project Space. He has participated in group exhibitions at University of Queensland Art Museum, Brisbane; Gambia Castle, Auckland; Special, Auckland; Amsterdam Biennial; Darren Knight Gallery, Sydney; CAST, Hobart; and in many Melbourne spaces including: Spring 1883 Art Fair, Gertrude Contemporary, Sutton Project Space, Hell Gallery, Bus Gallery, Utopian Slumps, T.C.B. and Seventh. As a musician he is known for playing in groups including Paeces, Wasted Truth, Vivian Girls, Lakes, TOL and TAX as well as running the private press label Inverted Crux. He has a BFA (2005) from the Victorian College of Arts and has been a studio artist at Gertrude Contemporary.
---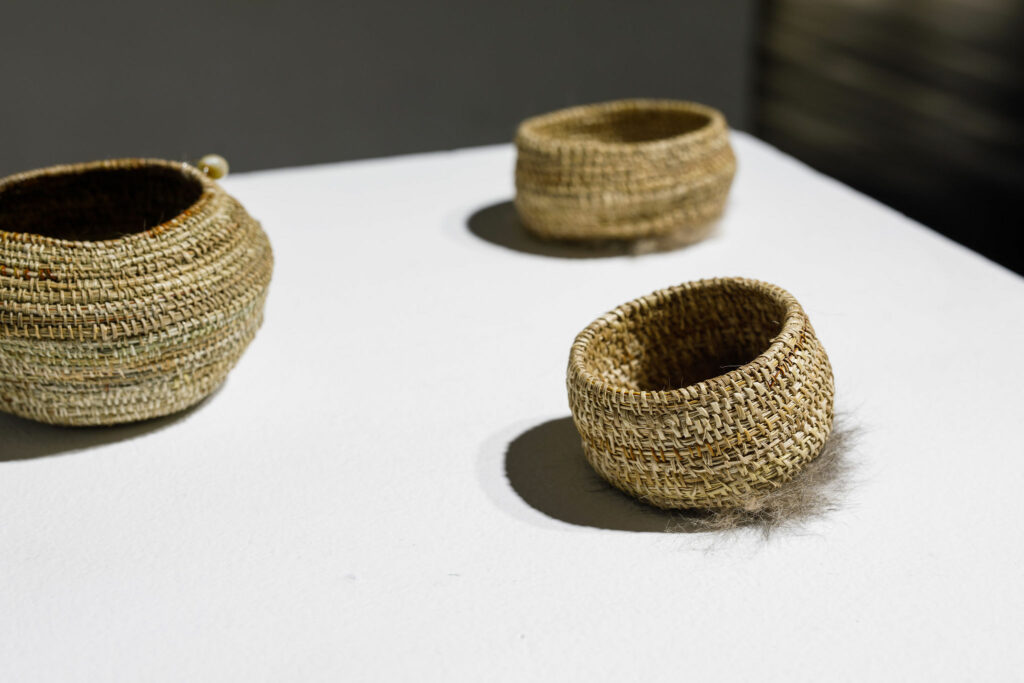 Bronwyn Dillon
b. 1982, nipuluna, lutruwita/Tasmania. Lives nipaluna and Western Australia
Bronwyn Dillon is a proud born palawa woman with strong cultural connections. A muka nawnta — salt water sista. Dillon is a shell stringer and basket weaver, learning the ancient techniques, passed onto her by her elders. As well as being a cultural artist and knowledge keeper, Dillon is a mother to 3 pliri (boys), whom she is bringing up strong and proud. Dillon's creations are inspired by her culture, her people, and Mother Earth. Each unique piece is created with strong cultural knowledge and explodes with positive energy.
---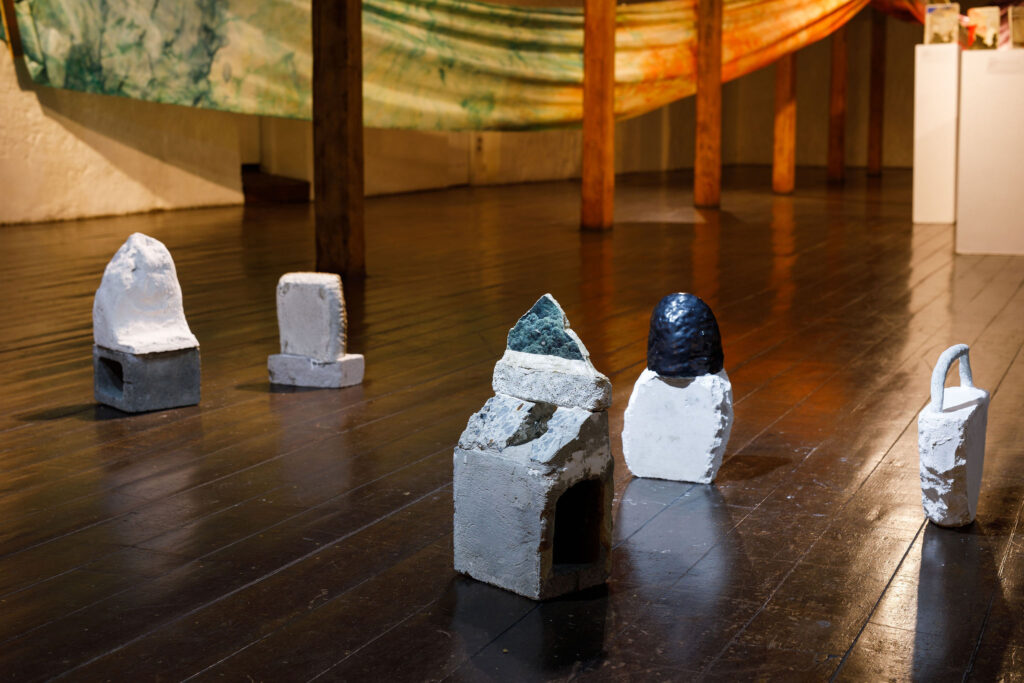 Eloise Kirk
b. 1984, New South Wales. Lives St Marys, lutriwita/Tasmania
Eloise Kirk works predominantly with collage and poured resins, creating works about suspension, erasure and fragmentation. Often these works contain a central rock or geological form, severed from its context and suspended in resin. Kirk's works contain landscape imagery sourced from books, which are collaged into her sculptures and paintings, with the torn edges of the books they are ripped from left visible. Her landscapes and mountainous forms are devoid of recognisable locations and references, but favour mountainous peaks, vertiginous slopes, volcanic and geological formations: they are the landscape of the sublime.
Eloise Kirk lives and works from her home studio in St Mary's, Tasmania, regularly showing in Sydney, Melbourne and Hobart. Having achieved Bachelor of Visual Arts with first class honours, she subsequently completed a Masters of Fine Arts with an Australian Postgraduate Award at Sydney College of the Arts in 2013. Since then, Kirk has exhibited solo in Sydney, Melbourne, Hobart and Christchurch, Chasm Gallery in New York. Her works have been part of group shows at Darren Knight Gallery, Roslyn Oxley, Art Space (Sydney), and the College of Fine Arts (Canterbury, New Zealand), Safari Arts Festival and the Underbelly Arts Festival. Kirk was a finalist in the Fisher's Ghost Prize, the John Fries Emerging Art Award, the Macquarie Bank Emerging Artist Award and the Grace Cossington Smith Art Prize. In 2014 Kirk was awarded a two month Moya Dyring residency at the Cite Internationale des Arts, Paris. In 2019 she was the recipient of SHOTGUN8, a mentorship program supported by Contemporary Art Tasmania, MONA and Detached. Kirk is represented by Gallery 9, Sydney.
---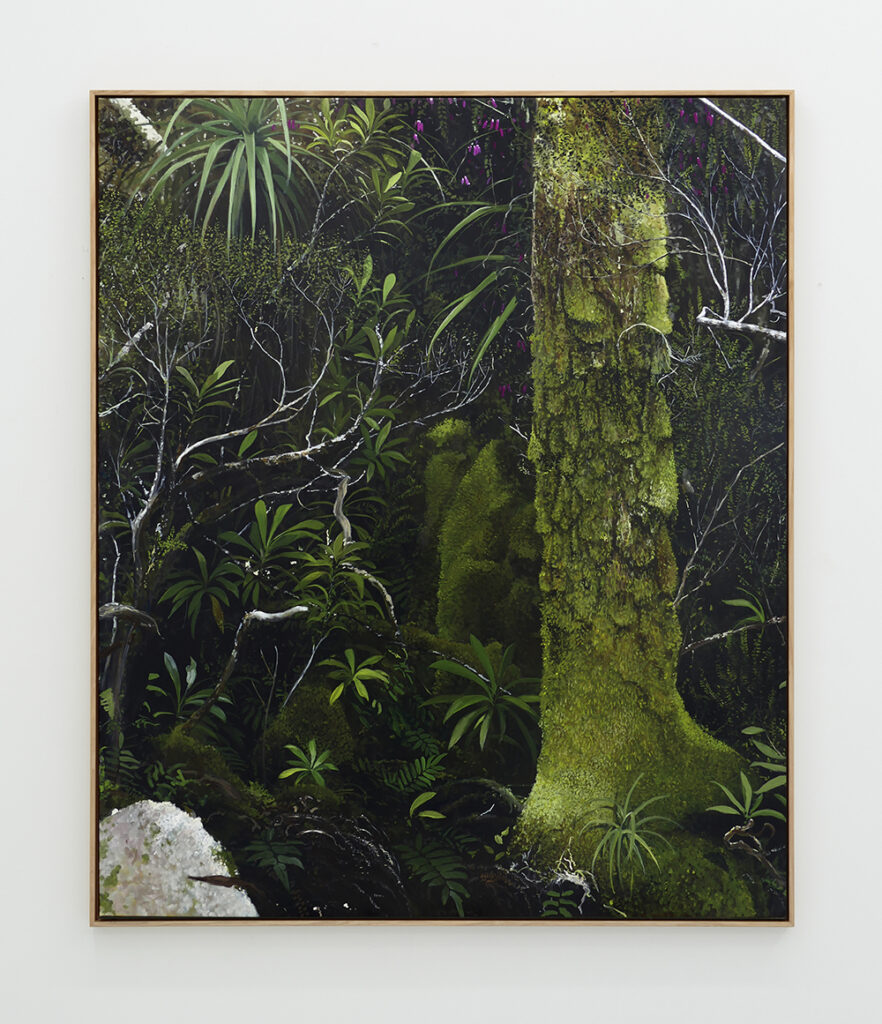 Grant Nimmo
b. 1979 Naarm/Melbourne. Lives Naarm/Melbourne)
Grant Nimmo has held solo exhibitions at Daine Singer (2021, 2016); Ivan Anthony Gallery, Auckland (2019); Fort Delta, Melbourne (2018); Westspace, Melbourne (2014); Chapter House Lane, Melbourne (2014); Sawtooth, Launceston (2013); Anna Pappas Gallery, Melbourne (2013, 2011, 2010); Stockroom Kyneton, Victoria (2012); TCB Art Inc (2011); Rearview Gallery, Melbourne (2010); and Evan Hughes Gallery, Sydney (2009). He has participated in group exhibitions at galleries including the National Gallery of Victoria, Ivan Anthony Gallery, Spring 1883, Bus Projects, Westspace, TCB Art Inc, Art Athena Athens Art Fair, Seventh, Anna Pappas, Death Be Kind, Korean International Art Fair, Melbourne Art Fair, and Gertrude Contemporary. Nimmo has a Bachelor of Fine Art from Monash University. His work is held in collections including the National Gallery of Victoria and Artbank.
---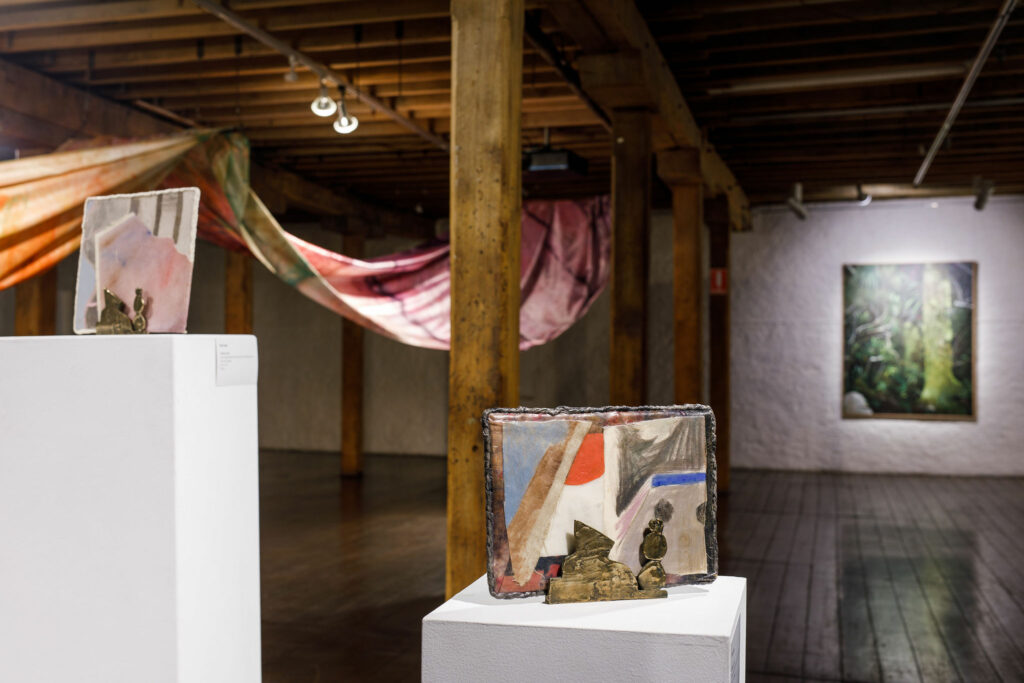 Kate Tucker
b.1980 Canberra. Lives Melbourne/Naarm
Kate Tucker's works are created through a collage-like accumulative process of layering, where paintings are cut and combined, with some pieces left raw and others subjected to continuous iterative changes. Alongside large new paintings are a series of hybrid painting/ sculpture works that have complex ceramic bases holding and supporting paintings. There is an interchangeability between material characteristics of painting and sculpture, textiles and printing, and a play between what is holding and what is being held, with an emphasis on literal and metaphoric supports.
Kate Tucker is a Melbourne/ Naarm-based artist. Her recent projects include solo exhibitions at Daine Singer, Galerie Pompom, Art Stage Singapore, Chapter House Lane, c3 Contemporary Art Space, Platform and Helen Gory, and group exhibitions at NADA New York, Sutton Projects, Dutton Gallery, Caves, Tristian Koenig, SPRING1883, Incinerator Gallery, Bus Projects and LON Gallery. Tucker has been a finalist in the Arthur Guy Memorial Painting Prize, Geelong Contemporary Art Prize, The Substation Prize, Albany Art Prize, Bayside Acquisitive Art Prize, The Churchie Emerging Art Prize, Geelong Acquisitive Print Awards, and The Archibald Prize. Her work is held in collections including Artbank, Shepparton Art Museum and Bendigo Art Gallery. Tucker graduated from the Victorian College of the Arts in 2009.
---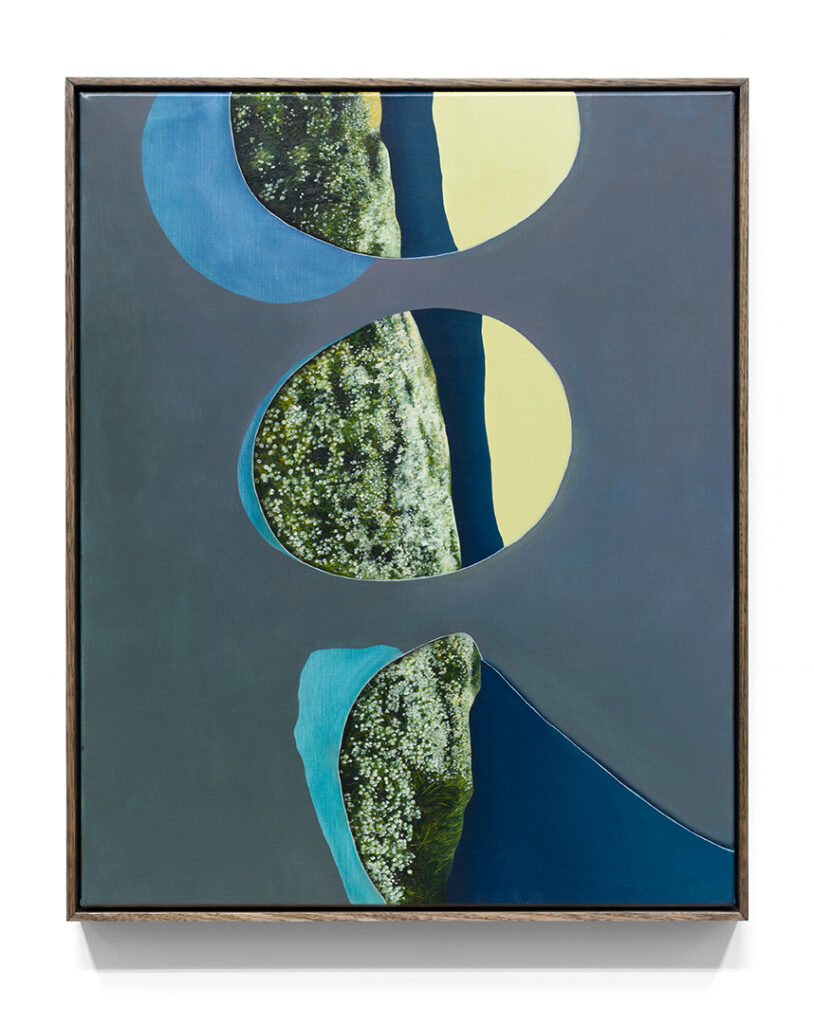 Alice Wormald
b.1987 Auckland/Tāmaki Makaurau, New Zealand. Lives Melbourne/Naarm)
Alice Wormald creates paintings depicting strange constructed spaces where surface and depth, representation and abstraction and naturalism and artifice converge. The works often emerge through the process of image collection and collage. She exercises a controlled sense of representation, grounded in concerns around the act of painting and the physicality of paint itself, while reflecting a hallucinatory experience of space and nature.
Alice Wormald completed a Bachelor of Fine Arts with first class honours at the Victorian College of the Arts in Melbourne in 2011. She has held six solo exhibitions at Daine Singer, as well as solo exhibitions at Gallery 9, Linden New Art, Blindside and Shifted. Her work has been exhibited in Synthetica, a NETS touring exhibition at Wangaratta Art Gallery, Swan Hill Regional Art Gallery, Counihan Gallery, Gippsland Art Gallery, Latrobe Regional Gallery and Wagga Wagga Art Gallery. She has also been included in exhibitions including Accession, Bundoora Homestead (2018), Analogue Art in a Digital World, RMIT Art Gallery (2018), Gardening is not a Rational Act at c3 Contemporary Art Space (2017), Visiting Painting at Horsham Regional Art Gallery (2016), Imagined Worlds, Town Hall Gallery (2016) and Vertigo, an Asialink touring exhibition at Galeri Soemardja, Bandung, Indonesia, Museum of Contemporary Art (MoCA), Taipei, Taiwan and POSCO Art Gallery, Seoul, South Korea (2014). Other group exhibitions include Sydney Contemporary, Spring 1883 Art Fair (Sydney 2017 and 2015, Melbourne 2020, 2018, 2016 and 2014) and New Horizons at Gippsland Art Gallery in Sale (2013).
Wormald is the winner of the 2022 Bayside Acquisitive Art Prize and the 2022 Grace Cossington Smith Early Career Award. She has also been a finalist in the Bayside Art Prize (2020, 2017), Darebin Art Prize (2017, 2015), Bruny Island Art Prize (2016), City of Albany Art Prize (2015), Geelong Contemporary Art Prize (2018 and 2014), the John Leslie Art Prize (2016, 2014 – Highly Commended, 2012), the Macquarie Group Prize for Emerging Artists (2013), and the Banyule City Prize for Works on Paper (2013).
Her work is held in the ACU, Artbank, Bayside Gallery, Gippsland Art Gallery, Darebin City Council, Macquarie Group, Horsham Regional Art Gallery, Fiona Myer, Artisit and Joyce Nissan Collections.
---
CURATOR
Daine Singer
b.1980 Victoria, Australia. Lives Naarm/Melbourne
Daine Singer is a curator and art dealer. Since 2011 she has run her own independent gallery, representing a group of fifteen artists from Australia and New Zealand with a dynamic program that includes solo exhibitions by gallery artists, as well as projects by unrepresented artists and occasional curated exhibitions. As an adjunct to the exhibition program, she has also published four limited edition artist books through her independent small press, VERSION: Lane Cormick NOHARDATTACK, Jordan Marani EGGS, Kate Moss Wild Thoughts and Peter Davidson Words/ Lines.
Curatorial projects external to her gallery program include Experimenta Utopia Now: International Biennial of Media Art (curatorium, touring Australia 2010-2011), Dream Weavers (CAST Gallery, Hobart 2010), Draw the Line: the Architecture of Lab (National Gallery of Victoria 2009), The Nauru Elegies (DJ Spooky and Annie K Kwon, Experimenta at Blindside and Shed 4, 2010) and Big Screen Shorts (Federation Square 2010).
Before opening her own gallery, Singer has held positions including Gallery Manager at Anna Schwartz Gallery, Associate Curator at Experimenta Media Arts, and Curator at the Museum of Chinese Australian History. She has a BA (art history and history), Grad Dip in Arts Management, and Master of Art Curatorship from the University of Melbourne. Singer currently sits on the Business Advisory Council of the City of Yarra and the MLC Friends of Art Committee, previously she has been a board member of Blindside. She has been a mentor to the University of Melbourne's Arts Career Mentoring Program, the Seventh Gallery Emerging Curator Program, Wundergym, Contemporary Art Tasmania's Shotgun program, and The Smith Family's iTrack Mentor program.
www.dainesinger.com