MomentUs and Our Place The Big Double Bill
Presented by PROTEA Impro Inc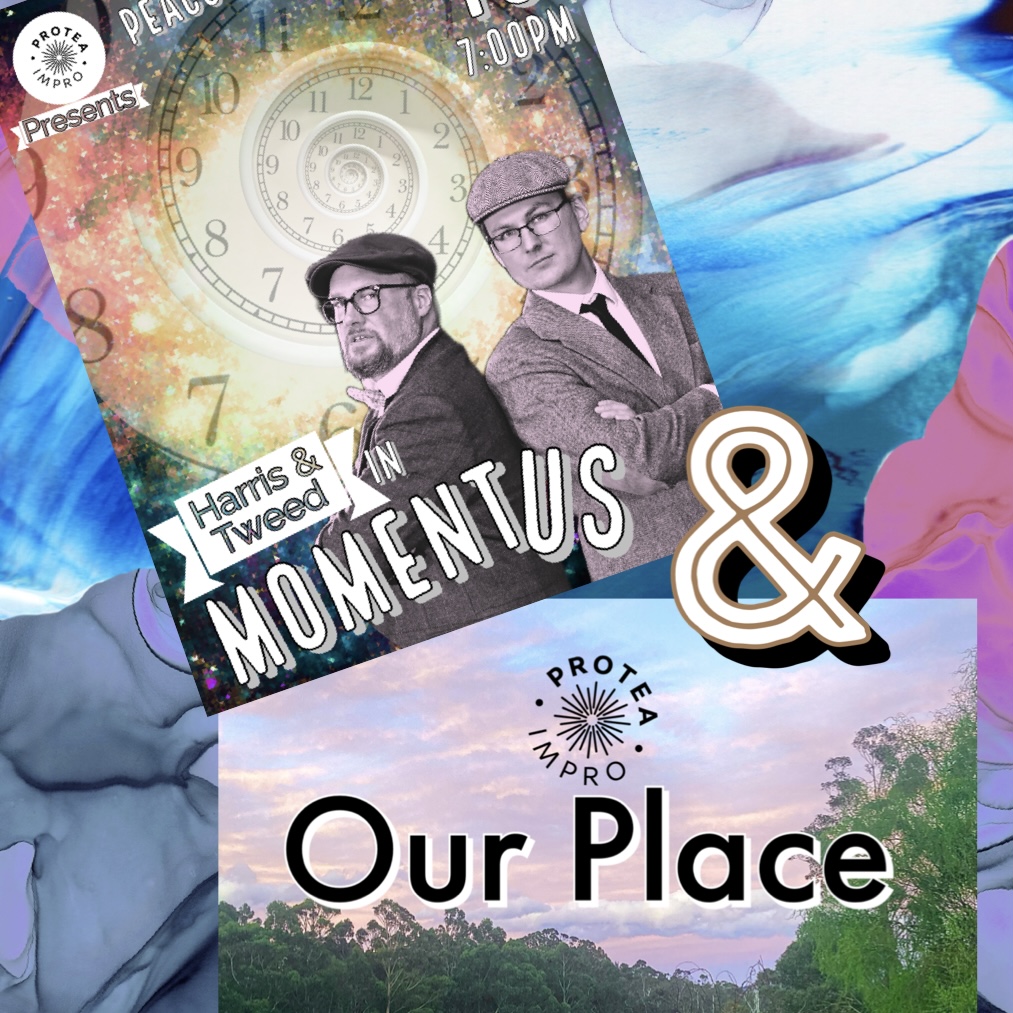 Presented by PROTEA Impro Inc
Stories about time and stories about place. A double bill of improvised plays from the states leading improvised theatre company.  
Join PROTEA Impro for an evening of Theatre where we present a double bill of MomentUs and Our Place.
Experience a theatrical double bill that will transport you through time and space in an unforgettable journey. "MomentUs" takes you on a whirlwind adventure through the intricacies of human connections, exploring the profound impact of fleeting moments in our lives.
Following "MomentUs," immerse yourself in "Our Place," a heartfelt exploration of the spaces we call home and the memories that make them uniquely ours. This evocative play delves into the bonds we form with the places we inhabit, and how they shape our identities and relationships.
Indulge in an evening of powerful storytelling, emotion, and insight as "MomentUs" and "Our Place" come together in this double bill, offering a unique evening of theatre.
General Admission $20
Concession $15
---



Salamanca Art Centre's 2022 programs are supported by the Commonwealth Government's Office of the Arts via the RISE Fund.