Micro Macro
Wona Bae and Charlie Lawler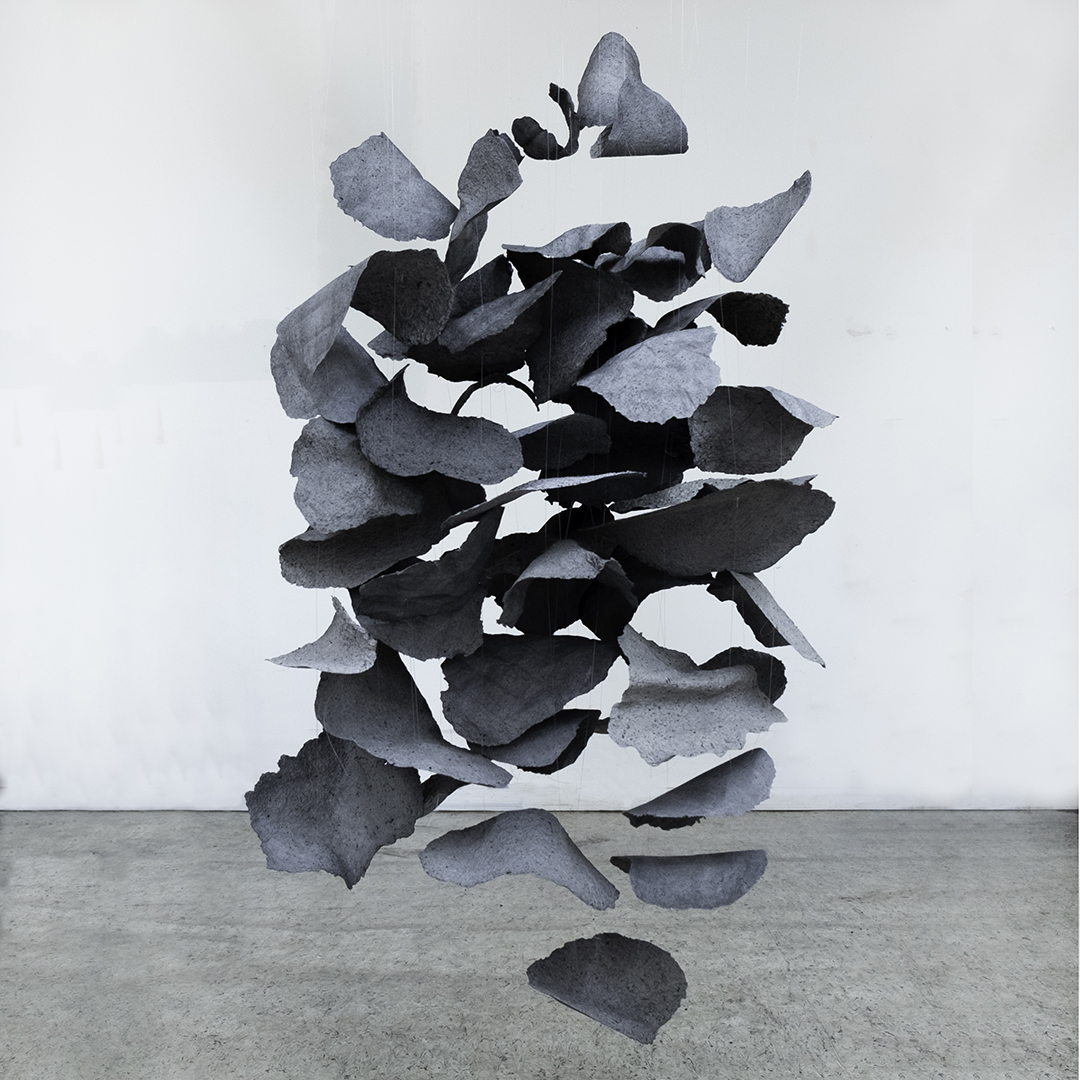 Curated by Ainslie Macaulay and proudly presented by Salamanca Arts Centre
4 November – 3 December 2022
Wona Bae and Charlie Lawler's Micro Macro explores ideas of causality as they relate to the self regulating balance between entities. It represents Wona Bae and Charlie Lawler's first presentation in Tasmania. Interested in the ritual of the everyday experience, their practice probes the periphery of the natural and cultural landscape. For Micro Macro Bae and Lawler look at the fascinating life of Lichen, its unique symbiotic relationship and role as a bio indicator in our environment. In this exhibition the pair present a series of paintings and installation works characterised through abstraction, distortion and repetition. Bae and Lawler emphasise structure and material, using charcoal, ash, synthetic polymers to create highly textured surfaces. Bae and Lawler draw on references from the microcosmic world of lichen, to create works that take on a macrocosmic state.

마이크로 매크로
배원아 + 찰리 롤러
Micro Macro 는 개체 간의 자기 조절 균형과 관련하여 인과 관계의 아이디어를 탐구하는 배원아와 찰 리 로우러 작가의 태즈메이니아에서의 첫 전시회입니다. 그들은 일상 경험의 의례에 관심을 갖고 자연 과 문화 경관의 주변부를 탐구하고 실험한다. Micro Macro 전시에서 Bae와 Lawler는 Lichen의 놀라 운 삶, 독특한 공생 관계 및 환경에서 생물학적 지표로서의 역할을 살펴본다. 이번 전시에서 두 사람은 추상화, 왜곡, 반복을 특징으로 하는 일련의 회화와 설치 작업을 선보인다. Bae and Lawler는 구조와 재료를 강조하여 목탄, 재, 합성 폴리머를 사용하여 높은 질감을 만들어낸다. Bae와 Lawler는 이끼의 소우주 세계에서 참고 자료를 활용하여 거시적 상태를 취하는 조각 표면을 보여준다.
Gallery Hours
Thursday – Monday
10am – 2pm
Closed Tuesday and Wednesday
---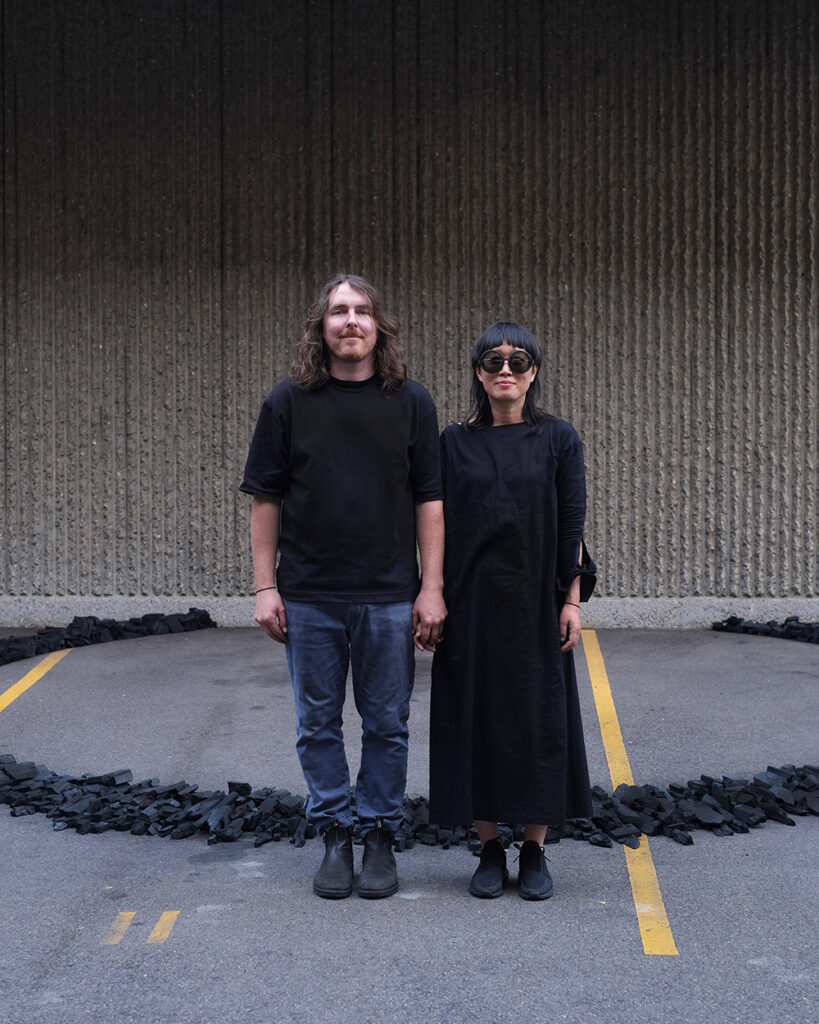 Wona Bae (South Korea) and Charlie Lawler (Australia) are collaborative artists based in Australia, known internationally for their installations and sculpture that navigate visceral and symbiotic human relationships with nature.
Their multifarious practice includes sculpture, relief, sound, photography, and video. Drawing on patterns and systems from the world around them, their unique immersive installations experiment with materiality and technology, tapping into the primitive need to find connection with the natural world.
Grounded in observation and documentation of the world around them, their practice explores human experience in both natural landscapes and the built environment. Characterised through abstraction, distortion and repetition their work plays spatially with ideas relating to perspective and escapism.
Bae and Lawler have held solo exhibitions at Heide Museum of Modern Art, Melbourne (2019/20); Backwoods Gallery, Melbourne (2022 and 2019); See You Soon Gallery, Tokyo (2017); and Koskela Gallery, Sydney (2016). They were commissioned to create a major new installation for The National at the Art Gallery of New South Wales (2021), and have undertaken other major installations throughout Australia, South Korea, Japan, Spain and the UK. Bae and Lawler have won the 2019 Yering Galley Award and the 2018 Yarra Valley Arts/ RACV Award. They have undertaken residencies at Artspace, Sydney (2021), Gregans Retreat, Lisdillon, Tasmania (2020), and Onyang Folk Museum, South Korea (2022).
---



Salamanca Art Centre's 2022 programs are supported by the Commonwealth Government's Office of the Arts via the RISE Fund.