Lobsters on the Eucalyptus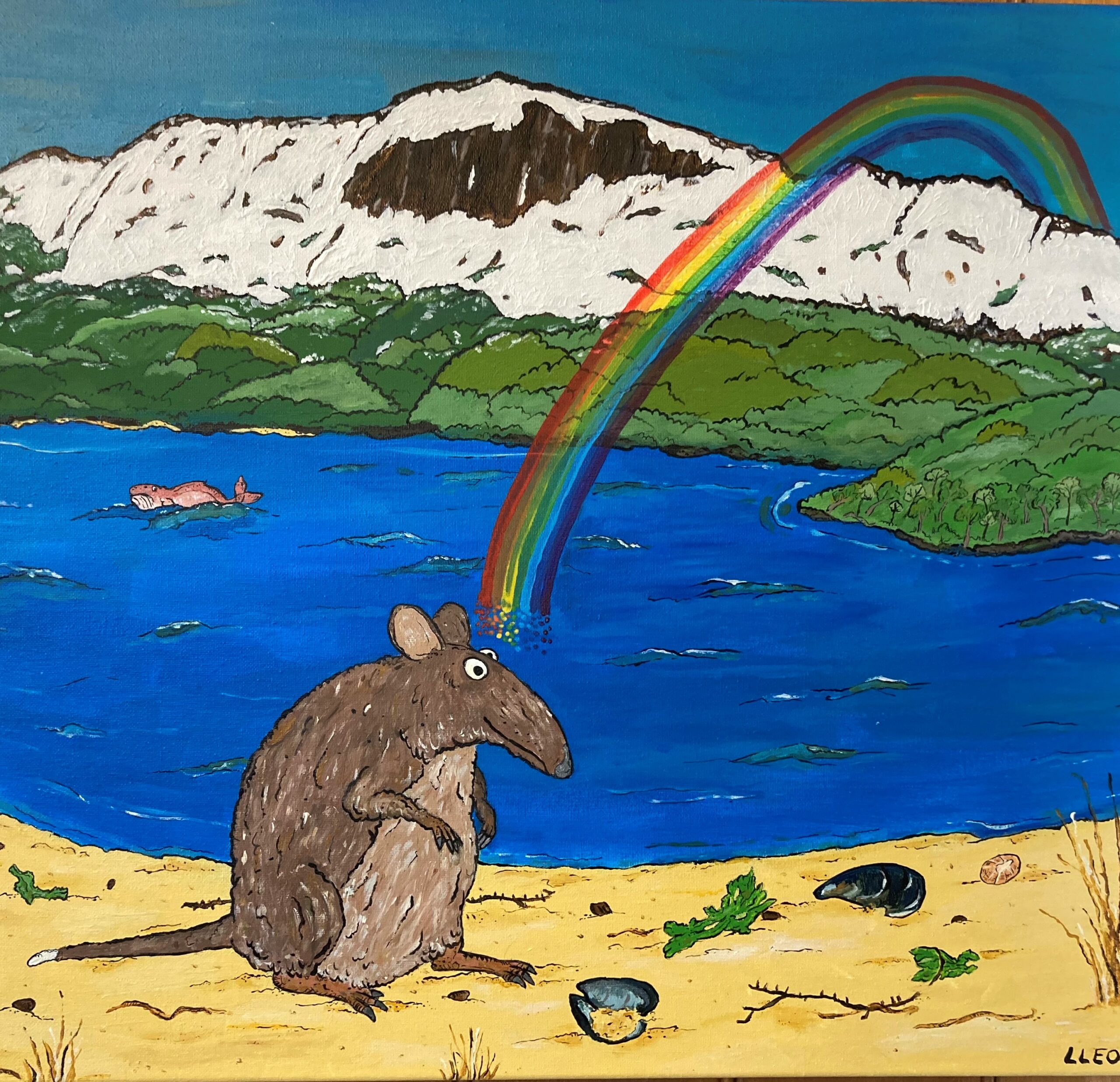 Presented by Mark Lleonart
Daily opening times:

3 – 27 August, 2023
9:00 AM – 4:30 PM

Variations to Daily Opening Times :
Saturday and Sunday 10 am to 5 pm.
Except Saturday 5 th August 9 am until 6 pm.
Step into a world of tree climbing lobsters, mischievous echidnas, quirky street art, palm frond sculptures … and a musical flower cart.
With a degree in zoology and PhD in marine science my art practice is informed by the natural world, its inhabitants, and issues relating to these. Conservation themes and aspects of biology I find amusing or fascinating are topics of my art as, is the way we humans view our fellow life-forms. My major art & philosophic influences are David Attenborough, Charles Darwin and Dr Seuss.
The exhibition ranges over a diversity of media, playfully depicting native, non-native and imaginary fauna, vegetables & flowers … and through a combination of art and science: singing plants.
Incongruous echidnas and the occasional marsupial mess with European art still life tropes; "street art" fence paling works sit alongside sculptures combining storm-tossed palm fronds and tip-shop finds. There are unlikely signs (welcome to the Bahamas Dugong Polo Club) and adjustable gauges to monitor the performance of one's vegetables!
In recent years my art practice has expanded from painting on canvas, painting on timber, and sculpture to interactive kinetic art using light, sound and occasionally vegetables. My plant music art is intended to bring the audience closer to the vegetal world through a mix of science, art & music. Variations have been exhibited in Science festivals and the parks of Hobart during summer.