Lineage Immersion (performance and workshop)
The Beginning of Spring- Tea and Qin Experience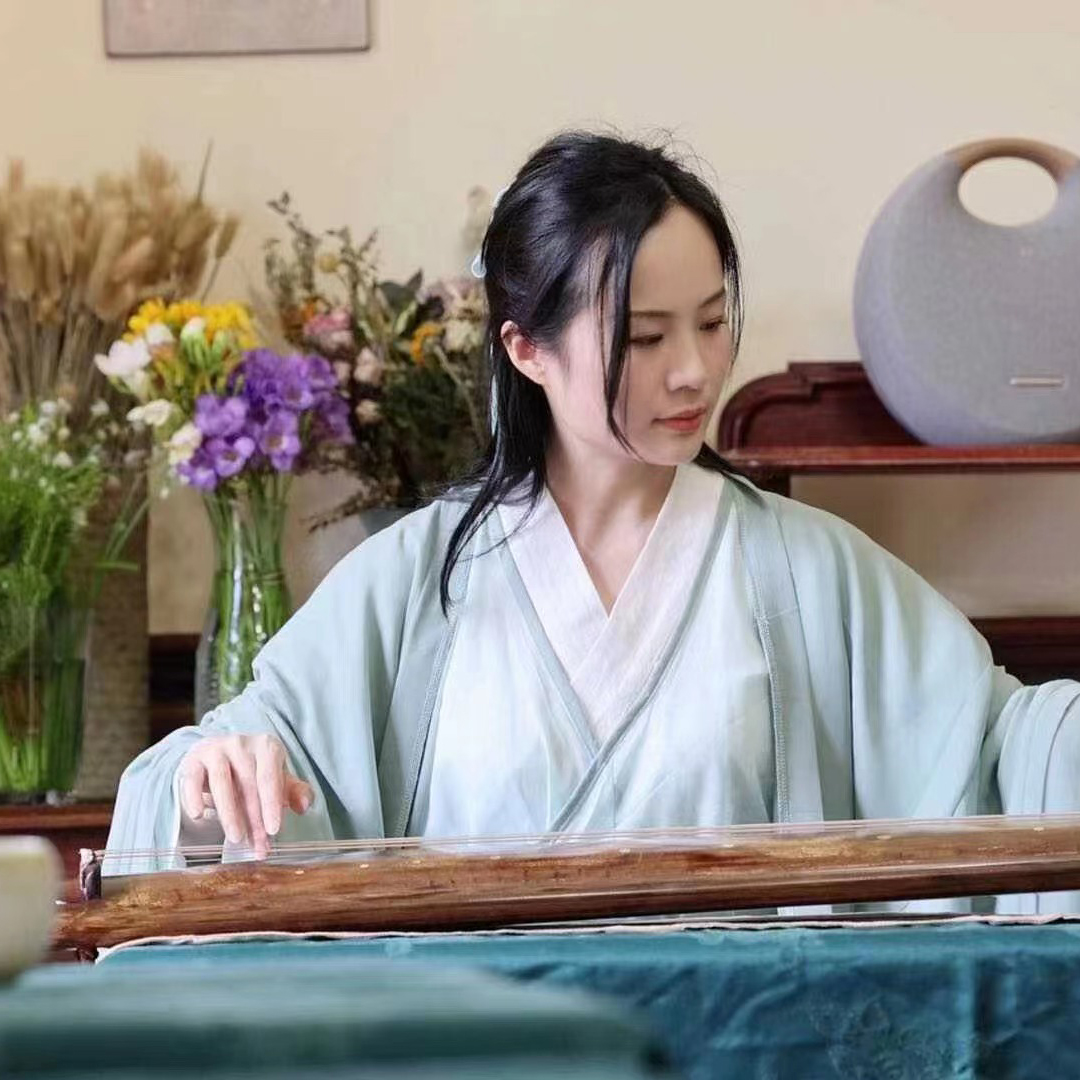 This event is part of Winter Light 2022 and is presented by Salamanca Arts Centre and is curated by Sharifah Emalia Al-Gadrie

The Beginning of Spring – Tea and Qin Experience
Guided by the ancient time system of China – solar terms – this nurturing event is a farewell to winter and welcome to spring. Explore the serenity, precision and ritual of tea brewing while melodic tunes of traditional Chinese instrument, Qin, soundtrack your experience.
Lineage is a series of skill exchanges and performances centring the practices of local lutruwita-based artists with global perspectives and influences. This program explores the music, dance and art forms of culturally diverse artists, spanning the traditional to the contemporary and everything that happens in between.
Lineage creates a platform for culturally and linguistically diverse artists to share their art forms in a mainstream festival, rather than in a specific event focussed on multiculturalism. This is significant as it creates space for culturally diverse art forms to be included as part of the creative landscape in lutruwita. Over three nights, Lineage is a platform for local artists with world influences. Experience this unique series of showcases that explore the classical, contemporary and fusion of sounds and dance which draw from rich heritages.

Wednesday 17 August 2022
6pm – 8pm
---
Whilst the wearing of masks is not mandatory it is recommended in certain situations by Tasmanian Public Health. Masks will be available upon entering the venue for those patrons who would like one.
If you're unwell, it is recommended that you stay at home, and we look forward to welcoming you at Salamanca Arts Centre another time.
---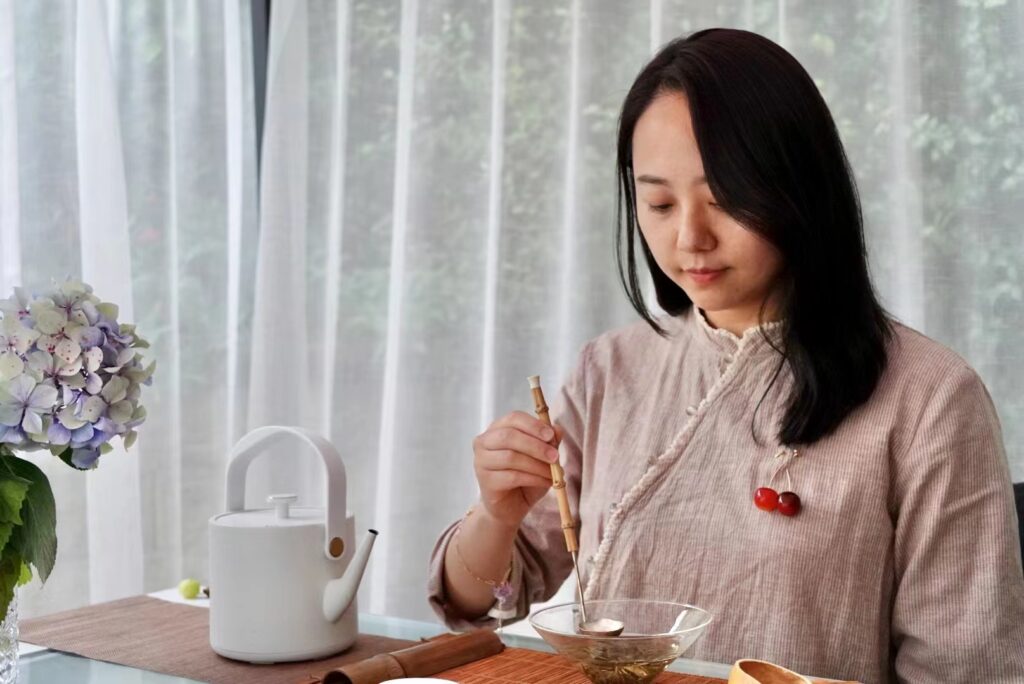 Tea brewing is hosted by Joanne Gao.
Joanne is a specialist in Chinese tea and also the founder of the tea bar " A Moment of Tea" located in Salamanca Arts Centre. She has a passion for sharing the charm of tea culture and co-create moments with people to enjoy the pleasure of taste and spirits through the Kungfu tradition.
---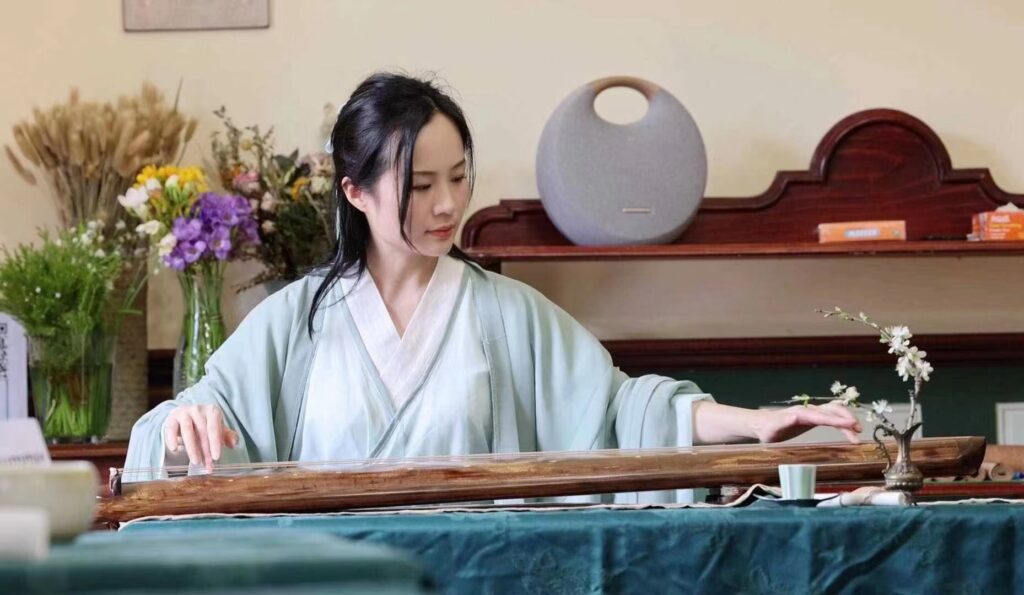 Guqin mediation is presented by Sally Chen. Guqin is the oldest Chinese stringed instrument, with a history of more than 3,000 years. The particular performance style and sound will offer the listener a feeling of inner peace and mindfulness. Sally hopes participants could feel the conversation with the time and space, the nature and the surroundings, and the aesthetics and philosophy while listening to the sound of Quqin.