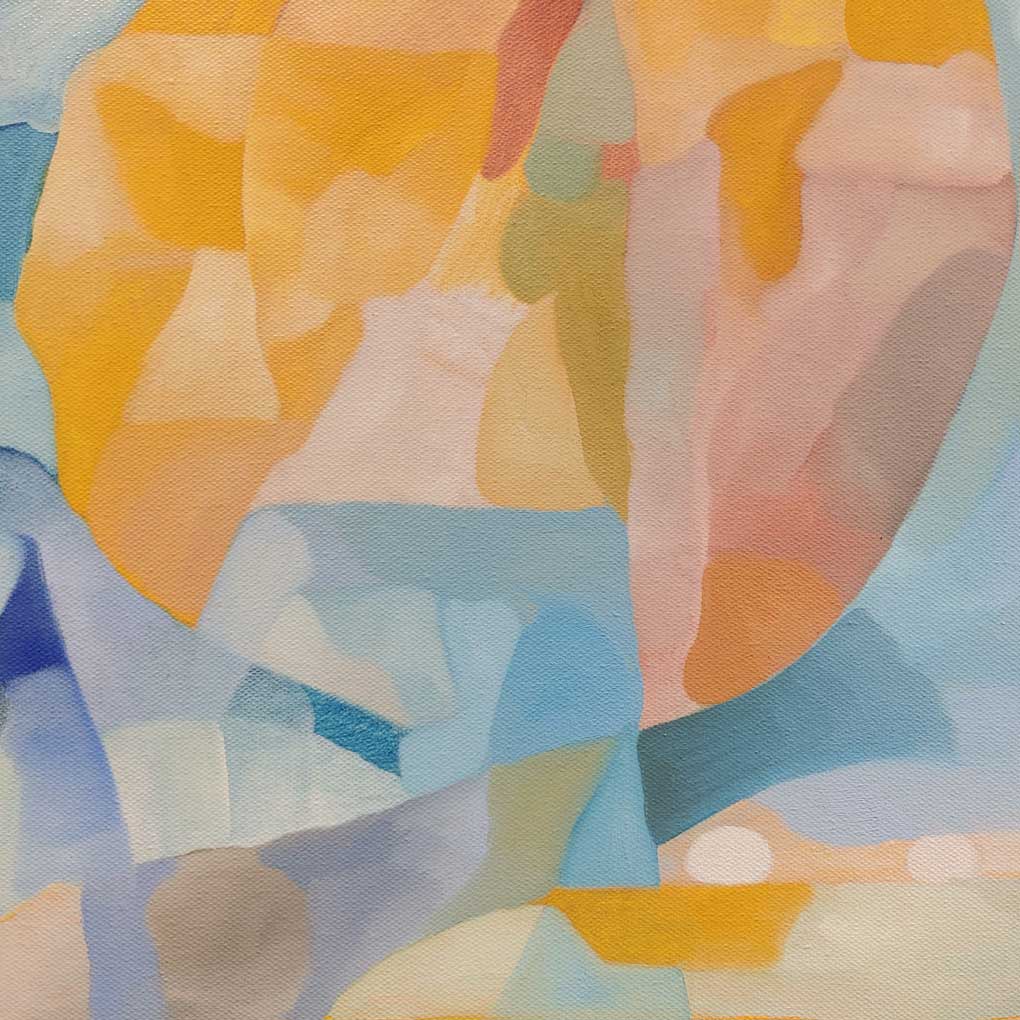 Opening Event
Friday 1 July 2022, 5:30pm – 7:30pm
late for tomorrow, by emerging artist Sevé de Angelis, is a series about love and time, care and frustration. The water, the sky, the wood and the rock.
This is a series of process-based entries that have evolved through the alchemical properties of paint.
A process of morphology gives faces, figure and landscape an ability to rise.
Musings on our environment as an extension of ourselves, John Michell's book Simulacra; a familiarity of human likeness in nature, and Daevid Allen's Garden Song with its brief passage on us being an extension of the dreaming planet were the ideas for this series.
At the core, they are about love and time, care and frustration; about living with the water and sky, and the rocks and trees with voices and memories.
Sevé de Angelis is a Tasmanian visual artist. He is from Launceston and graduated with a Bachelor of Fine Arts in 2018 from the University of Tasmania. He lives in Hobart.