Last Dance Orange Roughy
John McCormick & Adam Nash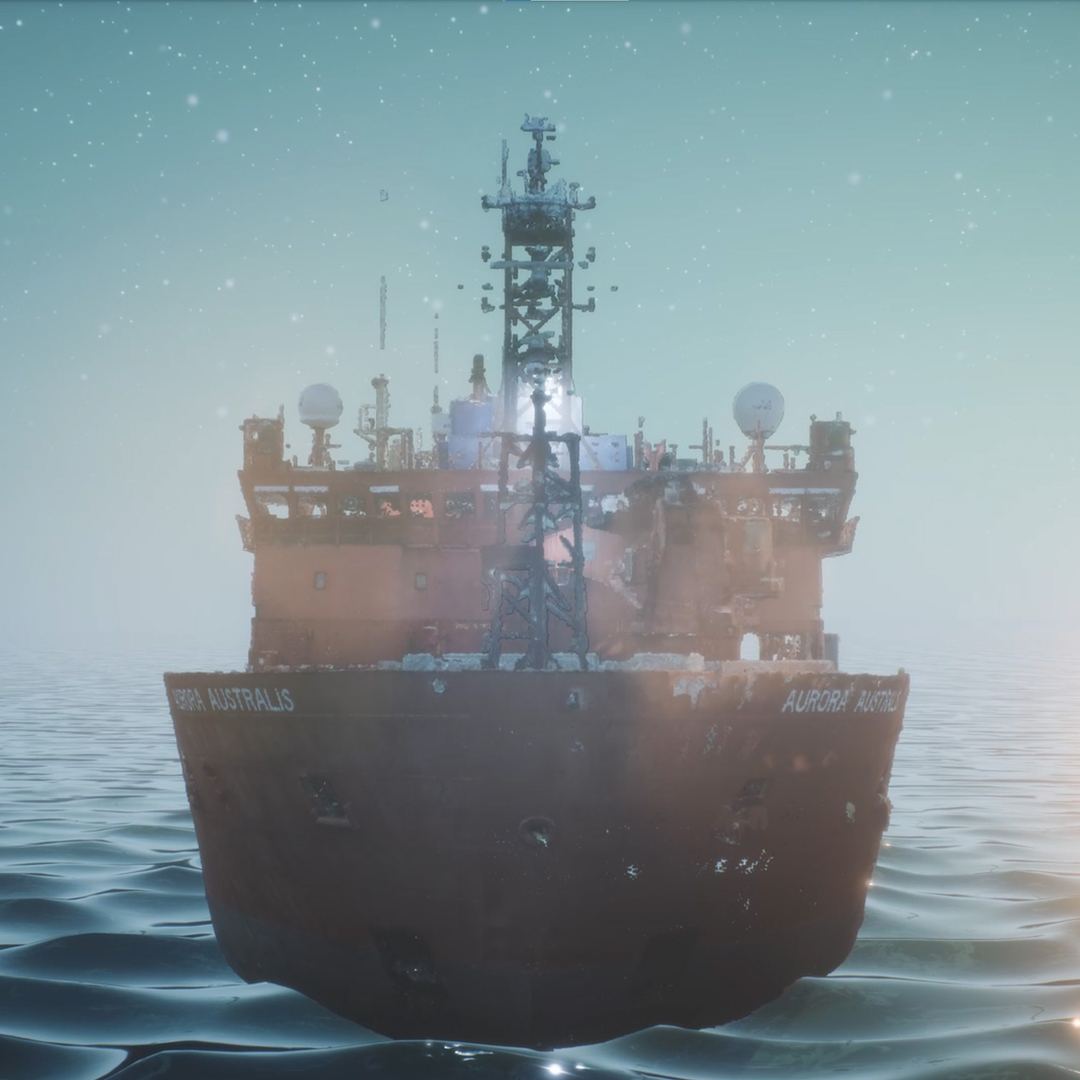 This event is part of Winter Light 2022 and the Australian Antarctic Festival 2022 and is presented by Salamanca Arts Centre
11 – 28 August 2022
Tuesday – Sunday
11am – 4pm

Last Dance Orange Roughy depicts the final Australian voyage of the RSV Aurora Australis to the Antarctic continent. The Aurora Australis has been carrying expeditioners and resupply to Antarctica for over 30 years. This final voyage was special in many ways. It departed with COVID-19 just a whisper and returned to a fundamentally changed world. The extra protocols instituted on the ship in response to COVID-19 reinforced the interdependency and collaborative actions of such a tightly knit microcosm, already essential for survival in Antarctica, but with a renewed sense of urgency in the emerging emergency. At that time Antarctica became the last COVID-19 free continent and we had a duty to preserve that status.
Using laser and photogrammetry scans and ambisonic sound recordings of the ship, crew and expeditioners, Last Dance Orange Roughy presents a virtual experience depicting the intricate choreography of ship and expeditioners. Using an artistic rendering of the ship along with choreographed impressions of the crew and expeditioners, Last Dance Orange Roughy portrays the final voyage as an intricate dance sustaining life.
Last Dance Orange Roughy is an immersive visual and sonic feast of three-dimensional environments and spatial sound visualising and sonifying the last grand Antarctic dance of the Aurora Australis, crew and expeditioners. John McCormick and Adam Nash (Wild System) were the 2020 Australian Antarctic Arts Fellows on the final Australian voyage of the icebreaker Aurora Australis to the Antarctic continent.
Antarctic Art Fellows: John McCormick, Adam Nash
3D Artists: Casey Richardson, Casey Dalbo
Choreography: Kim Vincs, John McCormick
Dancers: Valentina Dillon, Wendy Feng
Ambisonic Sound: Adam Nash
Antarctic Arts Program: Sachie Yasuda, Tiffany Brooks
Drone Filming: Simon Payne, John McCormick
3D Stereo development: Joshua Reason
Ambisonic sound consultant: Simon Maisch

John and Adam would like to extend their thanks to all the crew and expeditioners aboard the final voyage of the RSV Aurora Australis to the Antarctic Continent.
---
Whilst the wearing of masks is not mandatory it is recommended in certain situations by Tasmanian Public Health. Masks will be available upon entering the venue for those patrons who would like one.
If you're unwell, it is recommended that you stay at home, and we look forward to welcoming you at Salamanca Arts Centre another time.
---
Artists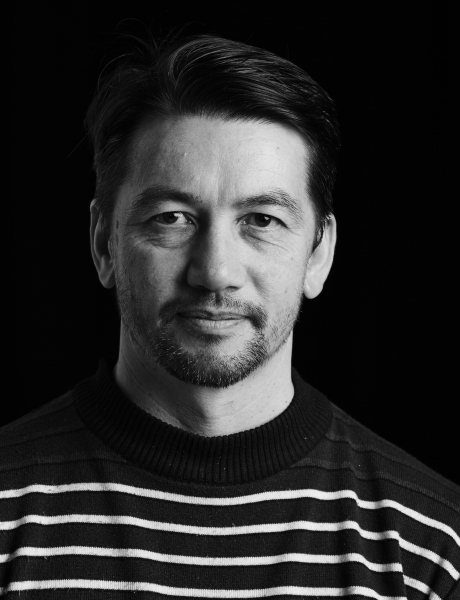 John McCormick
John McCormick is a technology based artist with a major interest in movement. John is a lecturer and researcher at the Centre for Transformative Media Technologies, Swinburne University of Technology where he investigates artistic practice in mixed reality environments, robotics, artificial intelligence and human movement. John has collaborated on works worldwide, including at ISEA, SIGGRAPH, Melbourne Festival, SIGGRAPH Asia, Ars Electronica Futurelab and Art Science Museum Singapore.

---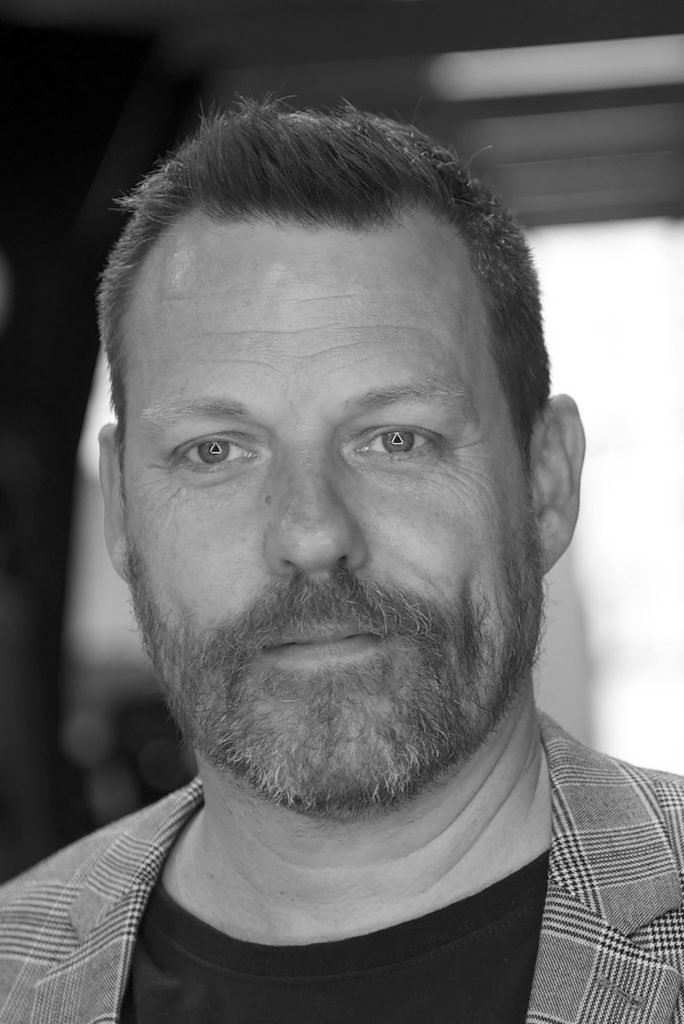 Adam Nash
Adam Nash is an artist, composer, programmer, performer and writer working in virtual environments and generative platforms. His work has been presented all over the world, including SIGGRAPH, ISEA, ZERO1SJ, the National Portrait Gallery and Venice Biennale. He is Associate Professor (Virtual Interior) in the Interior Design discipline, School of Architecture and Urban Design, RMIT University.