John Watson: A Tribute
Presented by Tasmanian Ceramics Association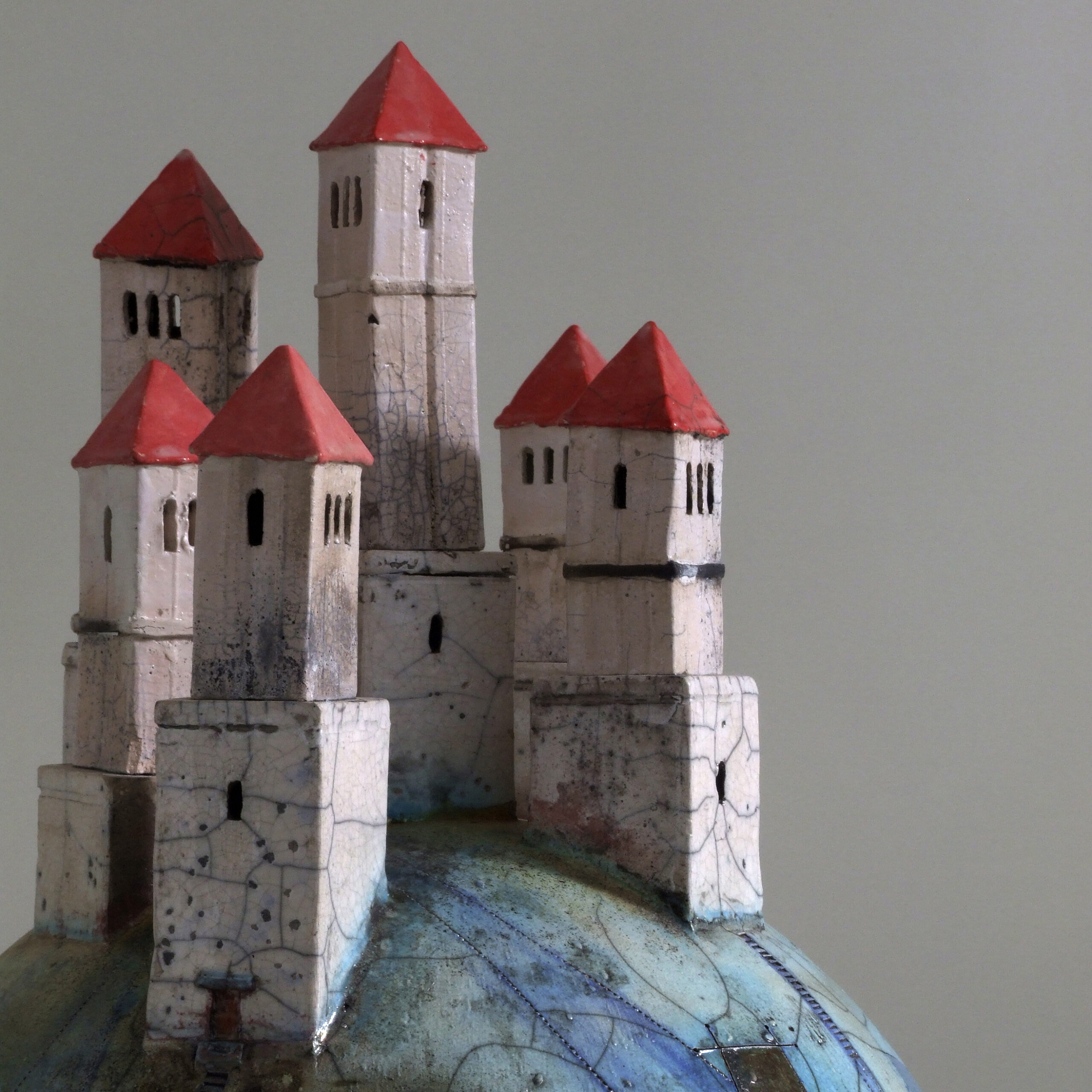 Presented by Tasmanian Ceramics Association
A snapshot of ceramicist the late John Watson (d.2017), revealing his distinctive architectural style of handbuilt and  slipcast sculptural forms, often raku fired.

The Tasmanian Ceramics Association's concurrent exhibition in Off Centre's Microgallery  (featuring John's forms) is to establish a legacy fund in John's name.
John Watson was a builder in various guises for much of his adult life, only taking up ceramics in his 60's.
A fair amount of mudbrick building led him to clay. A two-year Ceramics Diploma course in Canberra (2000/2001) and – on his return to Tasmania – a part-time job as the ceramics technician for TAFE & Adult Education.
As John honed his slip-casting and hand-building skills, he developed a unique style and began selling a range of work through the artists' cooperative, Off Centre.
John's keen interest in ceramics manifested itself in many volunteer roles. He was a much valued and committed member of the TCA, serving as President for a time and the driving force behind many activities – especially his popular raku workshops.
John's strong architectural forms revealed his keen sense of design, winning him many awards at TCA exhibitions, and a dedicated fan base.
John was a much loved and well-respected teacher and colleague who gave his knowledge and time generously. John's sudden passing in 2017 was a huge blow to the ceramic's community.
The LIGHTBOX exhibition is a tribute to John, showcasing a collection of his work, photographs of him in the studio, at workshops, and his creations.
Following John's death, the TCA committee decided to create a legacy fund to commemorate John's significant contribution to Tasmanian ceramics. A programme of workshops was developed whereby students and colleagues who'd worked alongside John were given the opportunity to work with casts of his iconic forms. Several new and vibrant sculptures emerged – prompted by his architectural forms. Participants were encouraged think differently and experiment with unfamiliar materials and techniques. John's touch is present in each of the art works created. Amazing echoes reverberate through the exhibits as familiar elements are reimagined and made new.
Creations from these workshops are presently on show in Off Centre's Microgallery, in two parts – October 6th-19th and the 20th October until November 2nd.
Thanks to all the artists who have generously donated their time and artworks. The proceeds of sales will go towards funding future projects in John Watson's name.