Jay Jarome Single Launch
with Bad Camel, Jeqa & Karai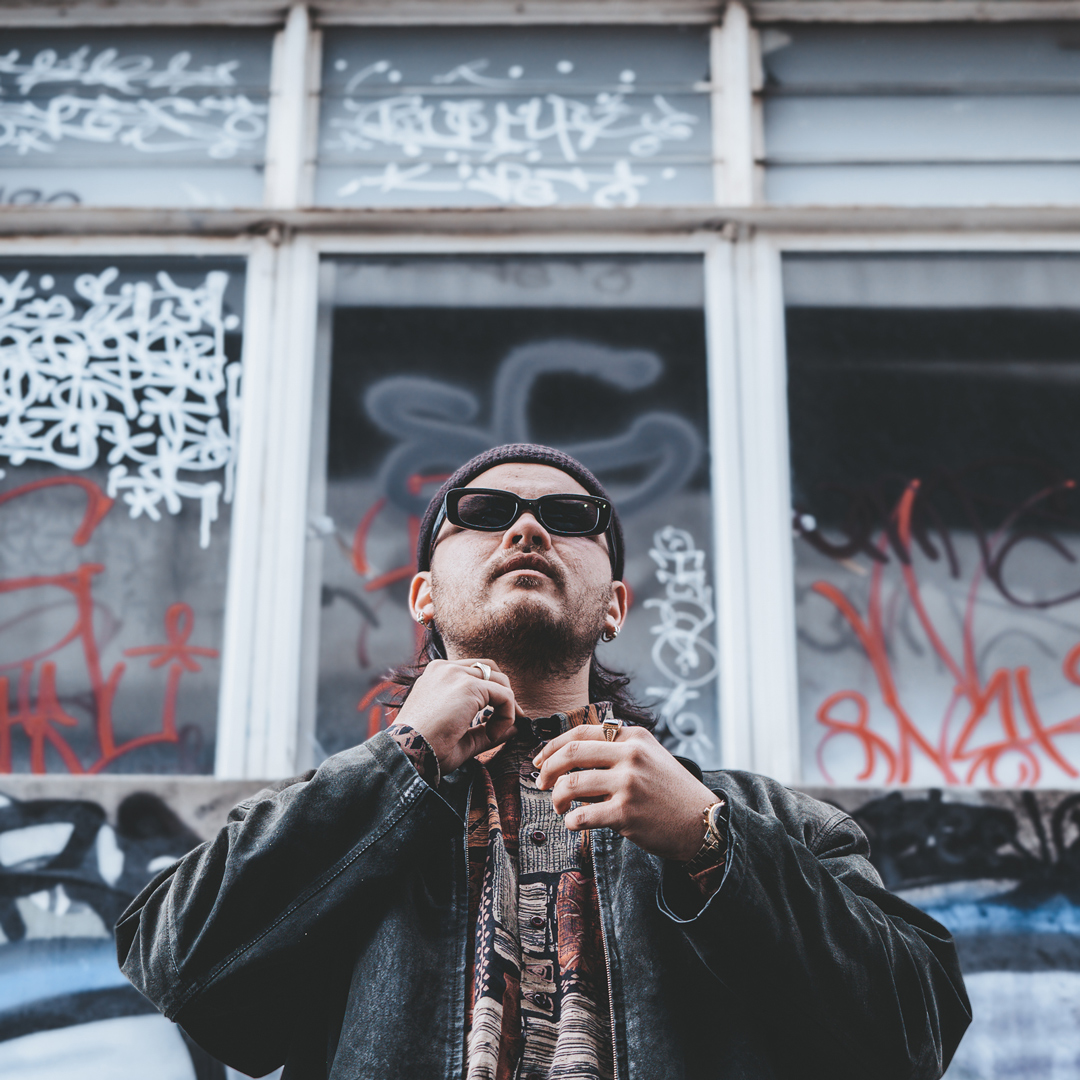 Saturday 22 October 2022
7.00pm – 12 midnight
The Founders Room
Salamanca Arts Centre
Enter via Wooby's Lane, or for lift access enter through The Courtyard

$10.00 pre sales
$15.00 on the door
Join us for a night at The Founders celebrating the release of Jay Jarome's newest single!
Supported by Bad Camel, Jeqa and Karai.
---
Jay Jarome
Growing up on an island in south east QLD, singer-songwriter Jay Jarome made the move down to nipaluna/Hobart on a scholarship to study music at the conservatorium. He's since taken the island state by storm with his soulful vocals, smooth musicianship and thoughtful song writing. Jay has channelled his unique blend of Soul, Blues, Folk and Funk all around lutruwita/Tasmania – from busking in the street to performing on stages at Falls Festival, A Festival Called Panama, DARK MOFO, Party in the Paddock and many more.Spending the last few years collaborating with other musicians, songwriters and producers, Jay has carefully pieced together his first E.P titled, 'Blue Skies'. In lead up to the release of this debut, Jay is launching a single called 'WATWIFFY' on the 22nd of October. Jay Jarome Band along with Jeqa and Karai will be putting on a show at The Founders Room to celebrate the artist's first release since 2019.
Bad Camel
Bad Camel (Lawrence) is a seasoned musician hailing from nipaluna, Tasmania. With over 15 years of
experience in the industry, he has played drums in many high profile Tasmanian bands along with experience playing at renowned festivals such as Dark Mofo, Party In The Apocalypse, Falls Festival and Festival of Voices.
After recently rotating into DJ work, Bad Camel has begun developing and honing his DJ soundscape.
You can expect to hear elements of funk, soul, disco, house and pop in his DJ sets that will leave you wanting more.
Jeqa
Jeqa create big and beautiful sounds that loosely draw inspiration from dream pop and alternative rock. With lyrical references drawn from fairytales, insects and spiritual epiphanies, the music of these five mates will have you lost in a sea of luscious guitar swirls and powerful soaring melodies.
KARAI
KARAI is a Singer-Songwriter Guitarist based in nipaluna/Hobart, luturwita/Tasmania. Beginning his professional career in 2007 at the age of 18, KARAI has carefully crafted his vocal range, agility, guitar playing and high energy stage theatrics which lead him to tour Australia and internationally with the likes of Sampa the Great, Ngaiire, Okenyo and Chet Faker.Inspired by Stevie Wonder, Joni Mitchell, Nick Hakim, Jeff Buckley & Prince – KARAI's folk-soul songs have strong social commentary whilst allowing the listener to develop their own connection. The songs have also been described by the artist himself as "Thought provoking nostalgic sad boy feelings music".
---
Whilst the wearing of masks is not mandatory it is recommended in certain situations by Tasmanian Public Health. Masks will be available upon entering the venue for those patrons who would like one.
If you're unwell, it is recommended that you stay at home, and we look forward to welcoming you at Salamanca Arts Centre another time.



Salamanca Art Centre's 2022 programs are supported by the Commonwealth Government's Office of the Arts via the RISE Fund.