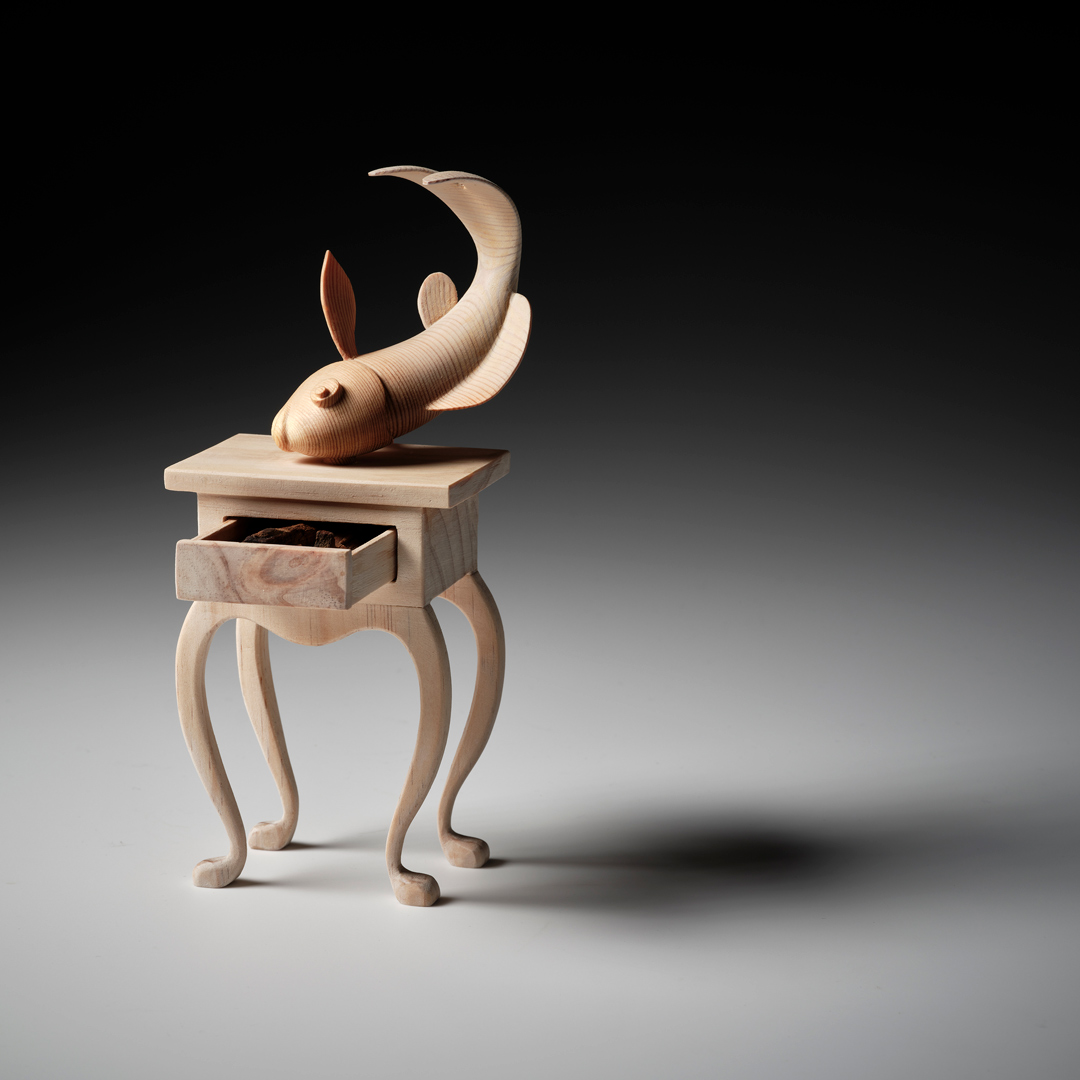 Opening Event
Friday 11 November 2022
6:00pm – 8:00pm
An exhibition of small sculptural works in wood by Taiwanese/Tasmanian artist Chi Ling Tabart.
We are all sentient beings. We talk about our feelings and express those complex emotions in language and in art. There are various eddies in our life we deal constantly with. Some are bigger and some are smaller caused by psychological and environmental stressors.
Eddies are rolling us and pushing us around and creating a state of unhappiness. Sometimes we get stuck, or capsized by the turbulence, but other times we learn to cope and recover emotionally with days, months or years.