I Will Survive
Hayley Millar Baker
Opening Event
Thursday 7 July
5:30pm-7:30pm
RSVP here
I Will Survive is concerned with the stories of caution, superstitions, and instructions for survival that were passed on to Hayley Millar Baker while growing up in the wilderness as a child. The underlying stories in I Will Survive are rooted in early experiences of being in bushland with her parents and grandparents. Stories of myths and warnings of sinister spirits, pumas stalking the mountain range, sharks waiting to ravage you, and witches watching in the bushland.
The works consider the ways that memories shift over time. Carried from a young age, these experiences and stories have become embellished, or accrued heightened emotional resonances – they have shifted and changed in their constant retelling. Some have become completely false memories, others more cinematic and profound.
The stories and memories that are planted as early seeds grow and change as we experience life.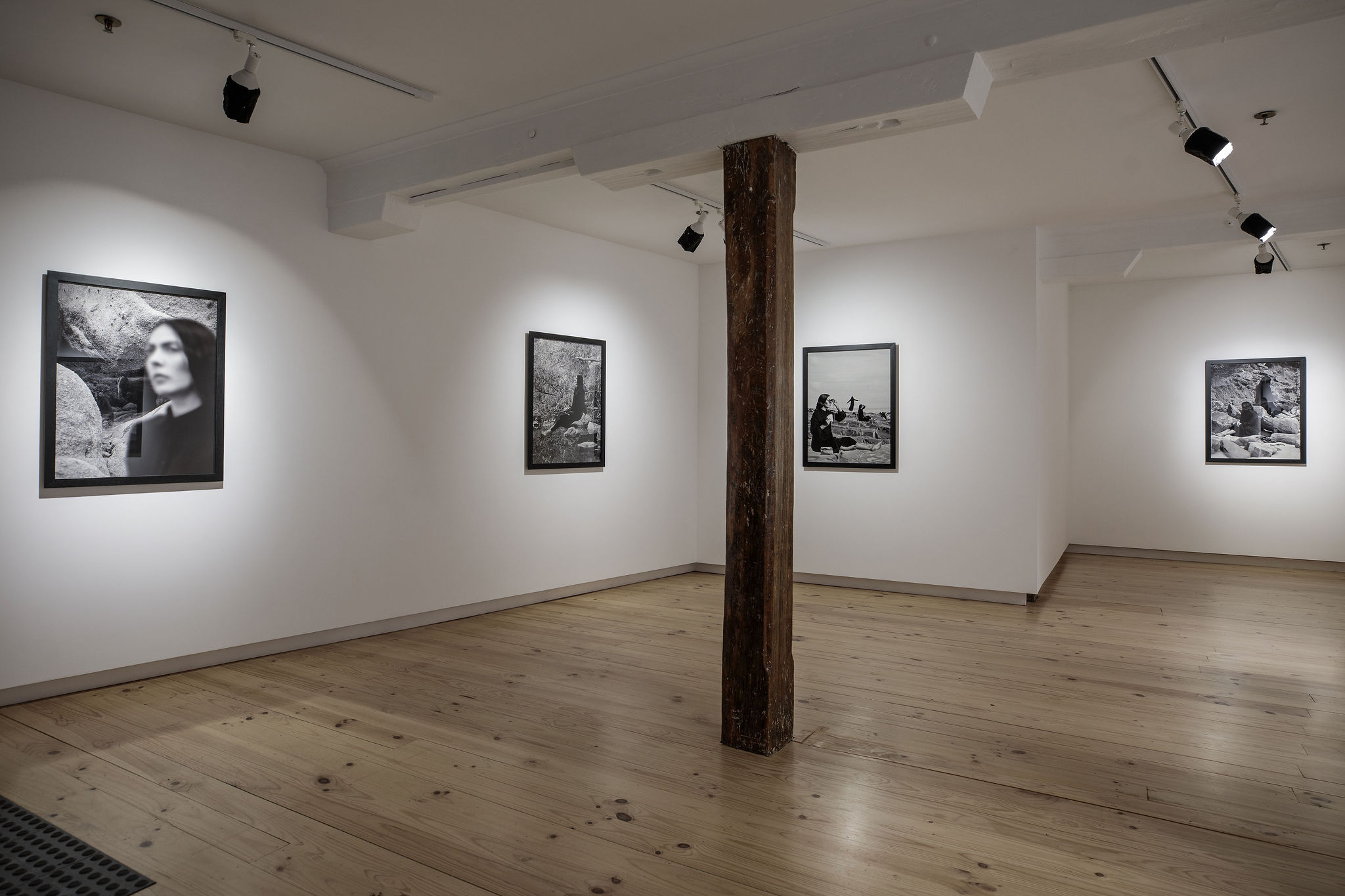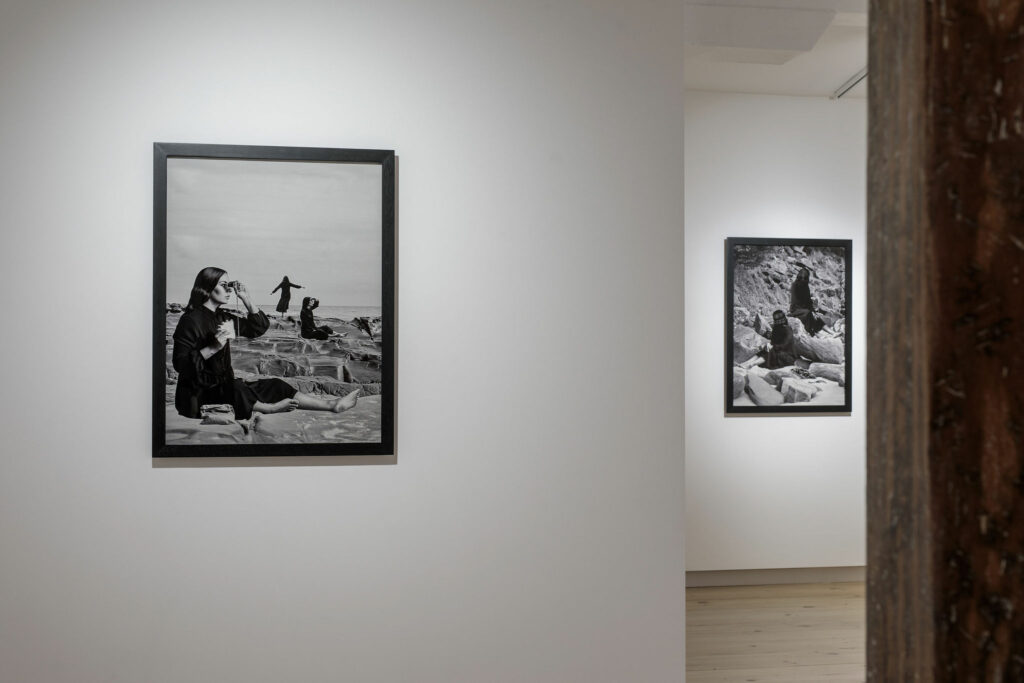 ---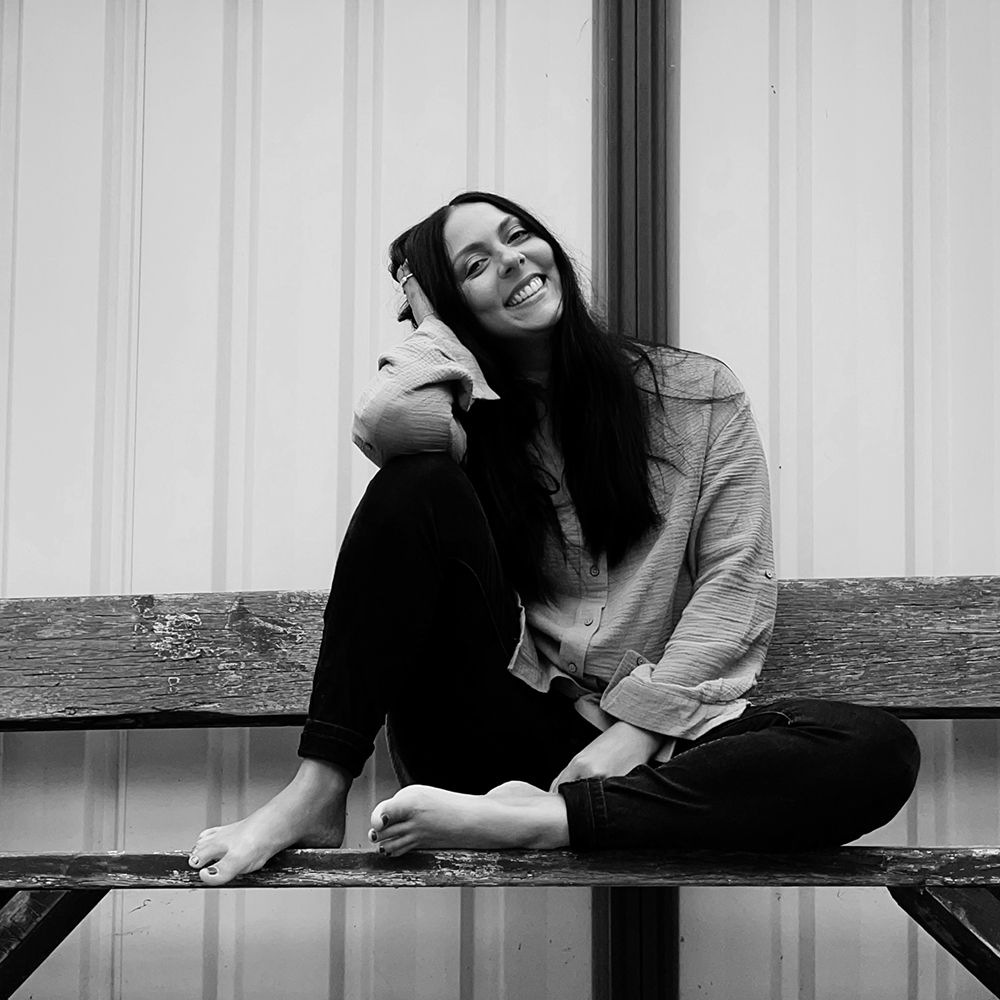 Hayley Millar Baker
b. 1990, Melbourne, AU
Hayley Millar Baker is First Nations (Gunditjmara/Djabwurrung) woman born in Melbourne, Australia (1990). She completed a Bachelor of Fine Arts (2010) and Master of Fine Arts (2017) at RMIT University in Melbourne.
Through examining the role our identities play in translating and conveying our experiences, Hayley works across photography, collage, and film to interrogate and abstract autobiographical narratives and themes relating to her own identity. Her oblique storytelling methods and methodologies encourage us to embrace that the passage of identity, culture, and memory are not linear nor fixed.
Hayley's works are held in significant public institutional collections across Australia and has exhibited nationally and internationally. Hayley has been a finalist in several prestigious national art prizes including the Ramsay Art Prize (2019 and 2021), Bowness Photography Prize (2021), John Fries Award (2019), and international prizes including Hong Kong's Sovereign Asian Art Prize (2021), and United Arab Emirates Vantage Point Sharjah 9 (2021), and has won the John and Margaret Baker Memorial Fellowship for the National Photography Prize (2020), the Darebin Art Prize (2019), and the Special Commendation Award for The Churchie National Emerging Art Prize (2017). She was selected as one of eight artists to exhibit in the Museum of Contemporary Art's Primavera: Young Australian Artists (2018) and has been awarded several residencies including the Artist-in-residence at Monash University Prato, Italy (2022), the First Nations Residency at Collingwood Yards (2021), the Photography Fellowship at the State Library of Victoria (2019). Hayley was a feature artist in PHOTO2021: International Festival of Photography (2021) and has exhibited in other art festivals including the International Ballarat Foto Biennale (2017), and Tarnanthi (2017). Hayley will present a new commission for the 4th National Indigenous Art Triennial at the National Gallery of Australia (2022).
In 2021 Hayley presented her first early career-survey 'There we were all in one place' at UTS Gallery, curated by Stella McDonald. The exhibition brought together five pivotal bodies of work from Hayley's early career for the first time and will tour Australia in 2022.
Millar Baker's work is held in significant collections across Australia: Australian War Memorial, Canberra; Melbourne Museum, Melbourne; Bundoora Homestead Art Centre, Melbourne; Monash University Museum of Art (MUMA), Melbourne; Murray Art Museum Albury (MAMA), Albury; State Library of Victoria, Melbourne; University of Technology Sydney, Sydney; University of New South Wales (UNSW), Sydney; Warrnambool Art Gallery, Warrnambool; Shepparton Art Museum (SAM), Shepparton; Deakin University Art Gallery, Melbourne; Horsham Regional Art Gallery, Horsham; City of Melbourne, Melbourne.
Hayley Millar Baker is represented by Vivien Anderson Gallery, Melbourne, Australia.
---



Salamanca Art Centre's 2022 programs are supported by the Commonwealth Government's Office of the Arts via the RISE Fund.