Hobart's Festival of Improvised Theatre
Practitioners of the Ephemeral Arts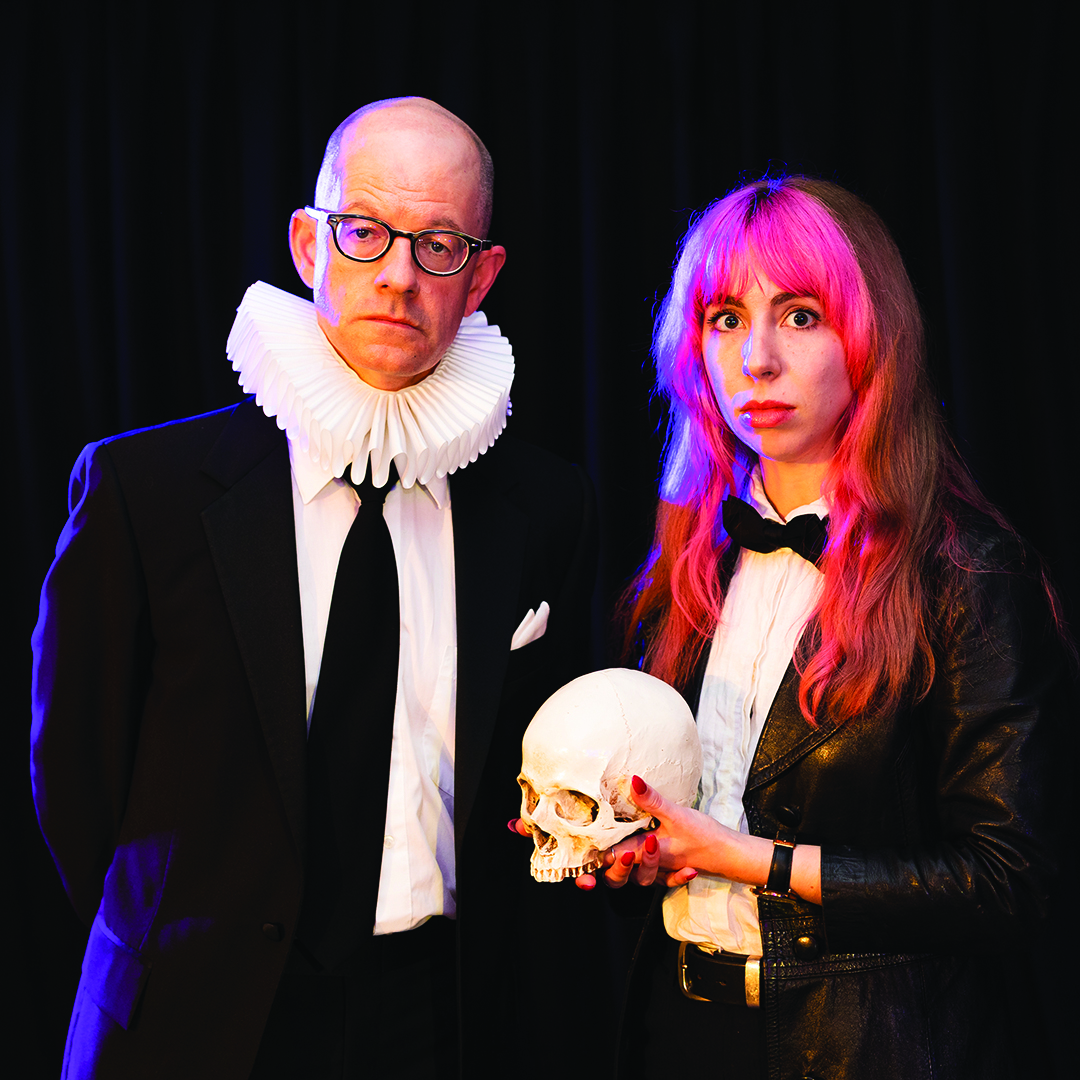 Proudly presented by Salamanca Arts Centre as part of the Emergence program.

Hobart's Festival of Improvised Theatre ran from 31 March – 9 April 2022 with workshops offered to families and actors on the 2 and 9 April 2022 with Jeff Michel and Jenny Lovell. Q and A's were also offered with the cast after shows on the 6 and 8 of April so audiences could learn about this art form.
Hobart's Festival of Improvised Theatre brought some of the world's best improvised shows to the Peacock Theatre over seven evenings. Audiences saw the fun and comedy of Theatresports. They were moved by the drama of A Long Weekend. Learnt some new words Shakespeare forgot to write down in Improvised Shakespeare and saw a purposefully incomplete script by Finegan Kruckemeyer in The Holey Book.
Hobart's Festival of Improvised Theatre is proudly supported by Salamanca Arts Centre, Blue Cow, Hobart City Council and The Clubhouse
---
Practitioners of the Ephemeral Arts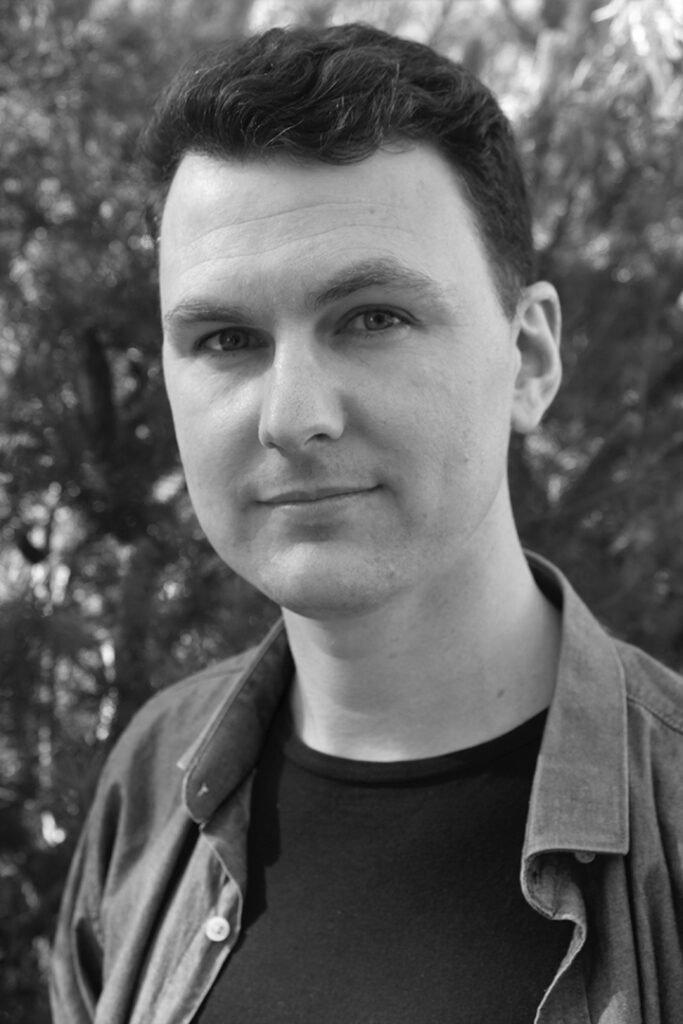 Rowan Harris 
Rowan Harris has created a number of long-form improvisation show formats including 'The Holey Book',  'Sciprov', 'The Chair' and 'MomentUs' as well as founding the first Long-Form and Narrative improvisation ensemble in Tasmania, 'Imprognosis'. Some of his favourite shows performing alongside international improvisors have been 'Close To You' by Rama Nicholas, 'The Long Weekend' by Christine Brooks and 'In a New York Minute' by Glenn Hall.   More recent work includes performances for the Burning Desire Festival, Underground ArtsBar, Theatresports and for Science Week.  Rowan was a member of the Danger Academy ensemble for a number of years and performed at the Marion Bay Falls Festival.
---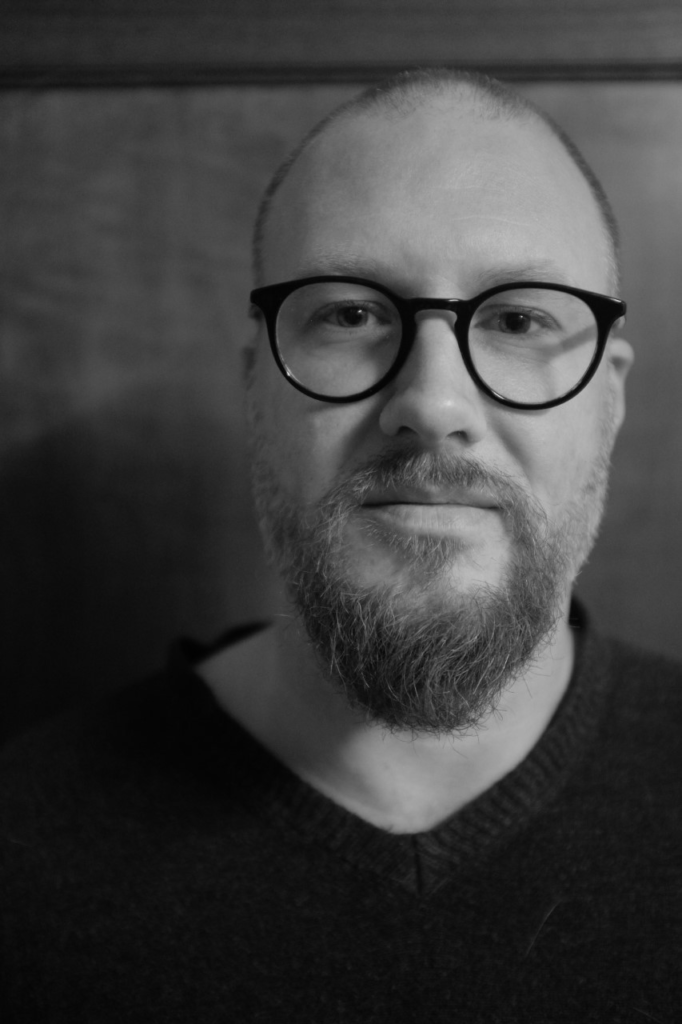 Matt Wilson
Matt Wilson has worked for over 25 years as an improvisor, actor, and director. He has performed with companies such as Terrapin, Tas Theatre Company, Blue Cow and Round Earth. As an improvisor he has been seen in The Underground ArtsBar, Theatresports, science week Impro, and Imprognosis' The Holey Book, as well as his long-standing prize-winning work with Rowan Harris in the duo Harris and Tweed. He can also be seen in the film clip to A. Swayze and the Ghosts Mess of Me and briefly in the feature film Van Diemens Land.
---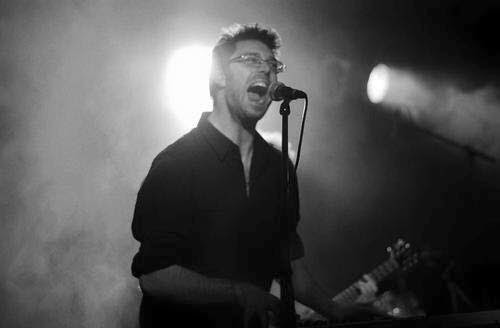 Andrew Morrisby
Andrew Morrisby is a pianist, award winning musical director, choral director, arranger, and tutor based in Hobart, Tasmania. He studied at the Tasmanian Conservatorium of Music, completing a Bachelor Degree under the tutelage of Beryl Sedivka. As a student, he performed as a soloist in the Tasmanian Messiaen Festival (2008), and with the Derwent Symphony Orchestra playing Gershwin's "Rhapsody in Blue". He has also played as an orchestral keyboardist with the Tasmanian Discovery Orchestra and Derwent Valley Concert Band.
Andrew is heavily involved with the musical theatre community, having worked as a musical director, conductor, repetiteur, and pit orchestral musician for a number of Tasmanian theatre companies. He was a member of the winning ensemble, "Blush Opera" at the Tasmanian Cabaret Festival in 2014, and is a recipient of the Tasmanian Theatre Awards for Musical Direction in "Forbidden Broadway" (Hobart Rep 2015), and Best Ensemble for "[Title of Show]" (Old Nick Theatre Co 2019). Andrew has credits for vocal arrangements on the new work "Euphrasia, The Musical" (The Actors Studio, Kuala Lumpur 2019) in a collaboration with composer Mia Palencia.
More recently, Andrew has been busy post-covid as Musical Director for "Shane Warne the Musical" (The Cabaret Club) and "The Old Man and the Old Moon" (Jack Lark Presents), as a guest conductor for the Tasmanian Youth Orchestra Sinfonietta, co-directing vocal group "Tonic", as accompanist for the Southern Gospel Choir, performing with original rock band "Gabe and the Dagrezios", original funk/fusion band "Solace", and as a member of the long-form theatrical improvisation group "The Practitioners of the Ephemeral Arts".
Andrew works as a private teacher, tutor, and accompanist in Hobart.
---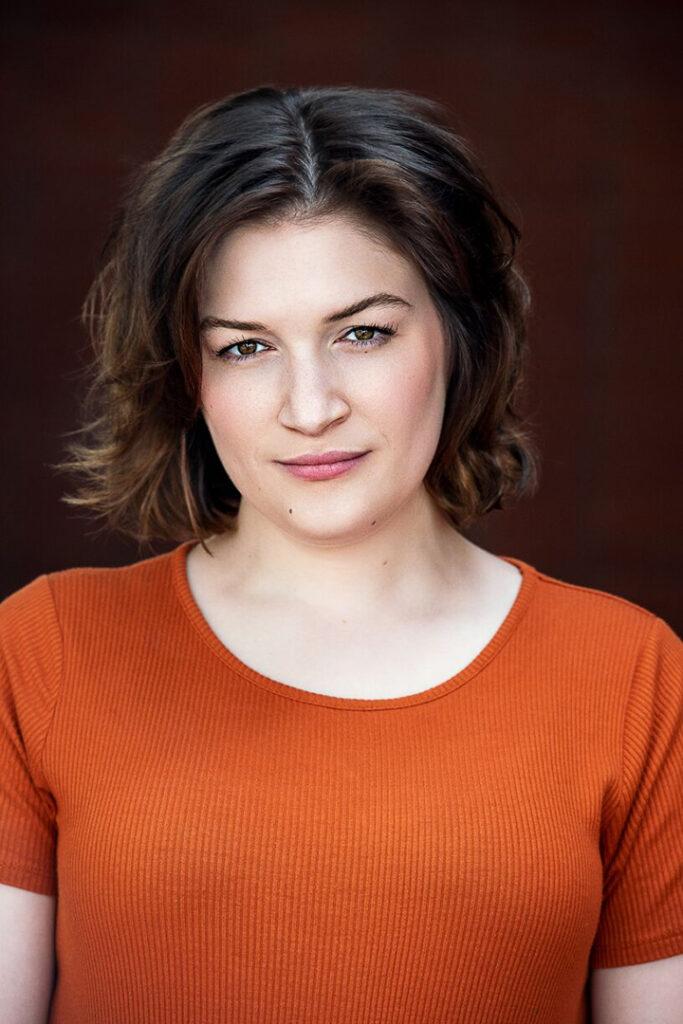 Natalie Venettacci
Natalie is a proud Tasmanian creative and a graduate from Actors Centre Australia. She recently toured internationally with Terrapin's Red Racing Hood. Natalie also toured with Poetry In Action around Australia and recently produced a performance art piece through UTAS at Dark Mofo called Touch Me if you Trust Me. Acting credits include As You Like it and A Midsummer Night's Dream for Directions Theatre, One Man Two Guvnors and Hamlet for Old Nick, O – The Tragedy of Ophelia for Andy Aisbett, and Dot Dot Dot for The Old 505. You might find her on Saturday's at Salamanca Market roaming as a Covid Buster for Terrapin Puppet Theatre.
---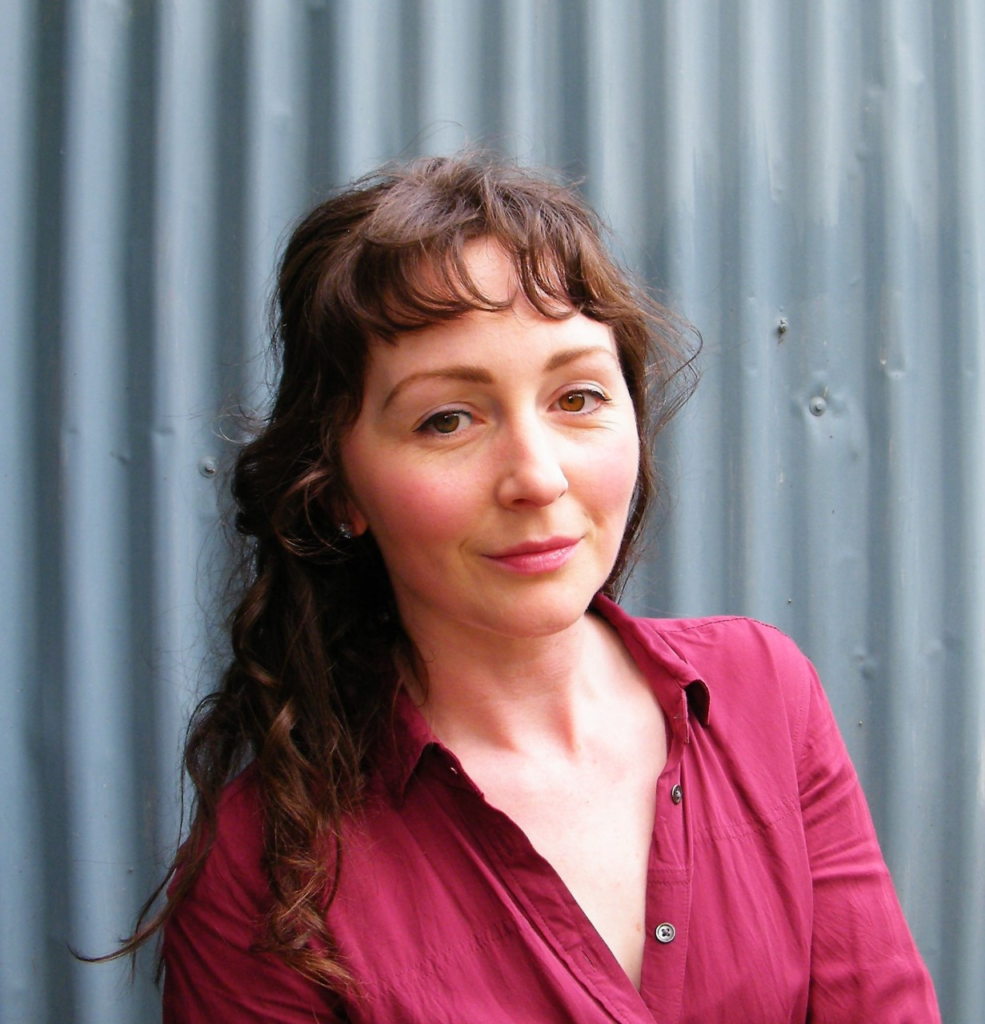 Simone Dobber
After a long-short hiatus, Simone is thrilled to be back performing Imprognosis alongside some of Tassie's finest. Her pre-covid credits include As You Like It and Much Ado About Nothing with Directions Theatre, Chicago with Bijou Creative, How to Hold Your Breath and Those Who Fall in Love Like Anchors Dropped Upon the Ocean Floor with Loud Mouth Theatre Company. Her screen credits include Rosehaven in 2016 and 2017 and The Magnetism of Us with Acute Brow Productions. She has also co-written, costume designed, acted and composed music for Mermaid and the City with Beauty and the Bitches.
---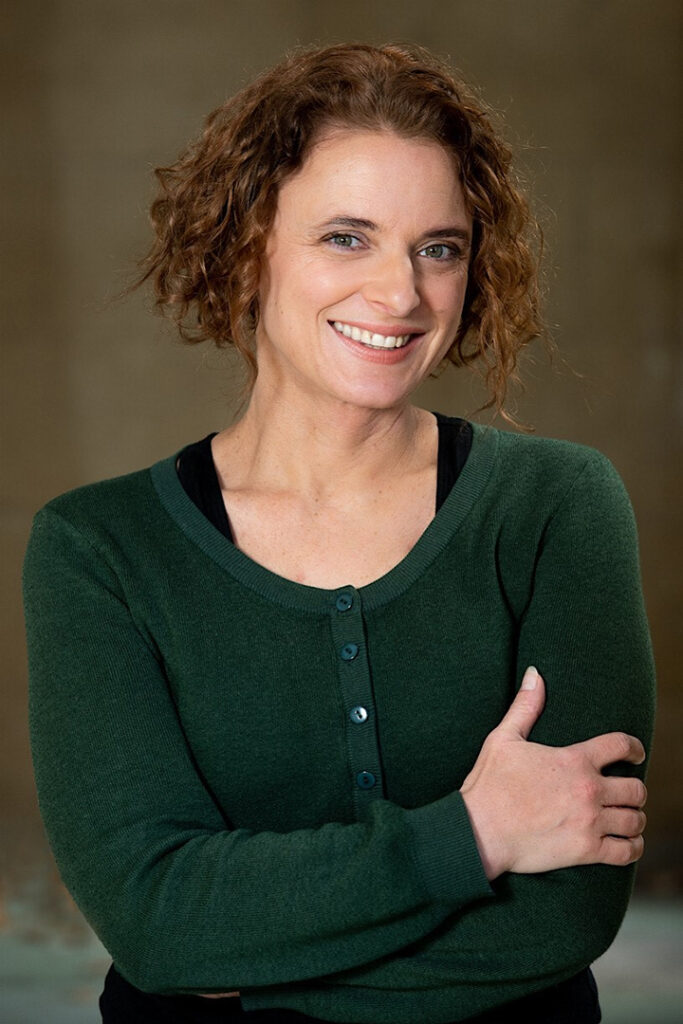 Carrie Maclean
Carrie is a writer, actor, director and mother of four. She is a founding member of Mudlark Theatre and the Radio Gothic collective. Since graduating from UTAS with a BPA, Carrie has had numerous performing roles onstage and onscreen, with her debut in a feature role as Ann Solomon in The First Fagin (2012). As a writer, Carrie has several projects in development, including a television drama series for Aquarius Films and Pistachio Pictures and Mental, the Mother Load, a documentary theatre performance exploring the grotesque nature and beauty of motherhood.
---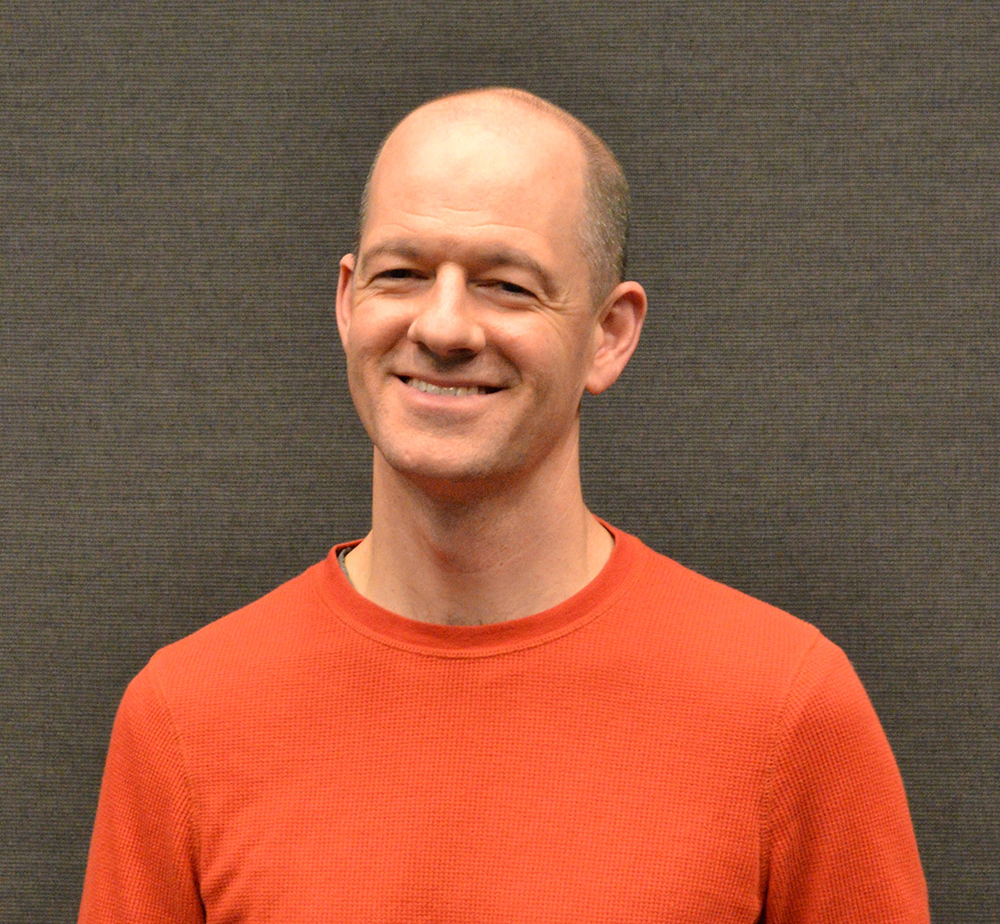 Jeff Michel
Jeff is a performer, puppeteer, and theatre teacher who moved to Tasmania in 2005.  He is the chair of Big Monkey Theatre Inc. and a co-founder of Blue Cow Theatre. Credits include: TTC's Who's Afraid of Virginia Woolf with Rowan and the 2012 Helpmann Award winning BOATS for Terrapin.  His solo show, Pedalling Back, was developed with Peter Matheson, produced by Blue Cow, and toured by Tasmania Performs in 2016.
---
The Actors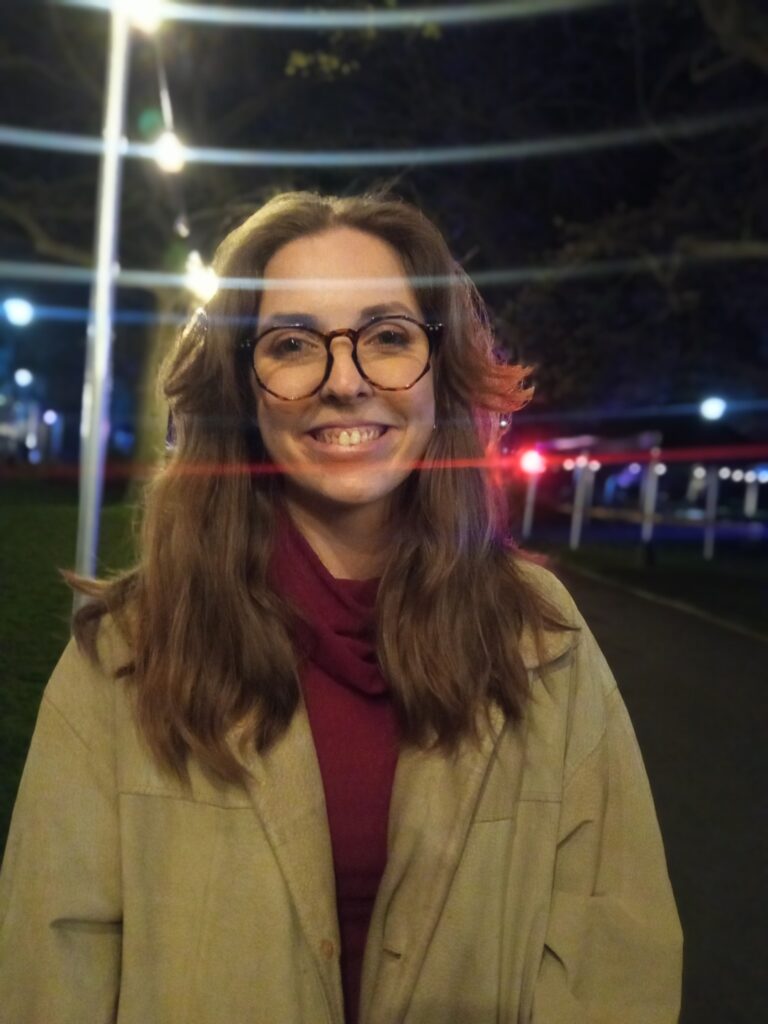 Rosemary Cann
Rosemary Cann is a pākehā writer, musician and actor based in nipaluna, who has previously performed as a member of Wellington-based improv troupes Playshop, and Definitely Not Witches. Rosemary has participated in multiple playwriting residencies, including Carclew's Writing Place, Blue Cow Theatre's Future Proofing the Page and Tarraleah Residency, and ATYP's National Studio and Fresh Ink Mentorship Program. She has performed in local productions Eurydice, HerStory (2019-2020), The Campaign (2018) and CRAVE (2021). Rosemary is passionate about representative, intelligent art that touches audiences and brings queer and feminine narratives to the forefront. Rosemary holds a BA in Theatre, English Literature and Anthropology, and a Masters in Creative Writing.
---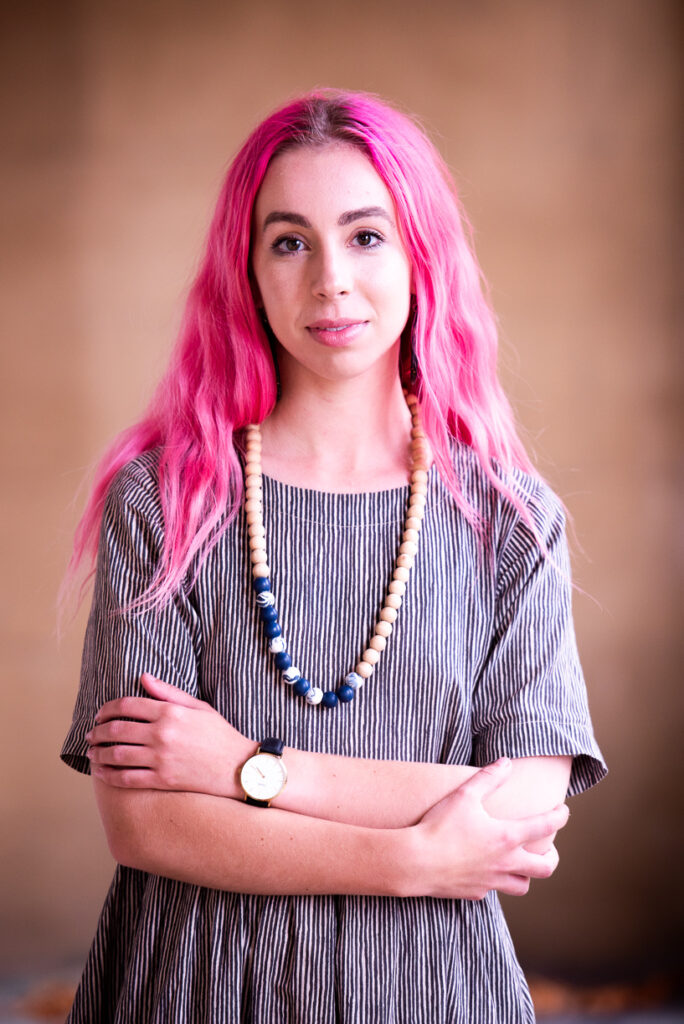 Emma Skalicky
Emma Skalicky has worked in Hobart theatre since 2014. Highlights include Shakespeare in the Gardens productions from 2016-2021; Loud Mouth Theatre Company's Hamlet: Heads or Tails (2014) and The Island of Doctor Moreau (2016); Theatre with Teeth's Buckets (2017); PLoT Theatre's Eurydice (2018) and Deadly (2019); and The Theatre Closet's Crave (2021). She has directed Bad Company Theatre's Picnic At Hanging Rock (2019); PLoT Theatre's Doctor Faustus (2017) and Salome (2020); and assistant directed Loud Mouth Theatre Company's The Island of Doctor Moreau (2016) and Archipelago Production's The Bleeding Tree (2020).  Previous works include Ophelia: A Decomposition in Two Parts (The Picton Grange Quarterly Review, Issue 6), Panopticon for ATYP's Intersection 2019: Arrival (Currency Press), and Medusa Waking (Bad Company Theatre, 2021).
---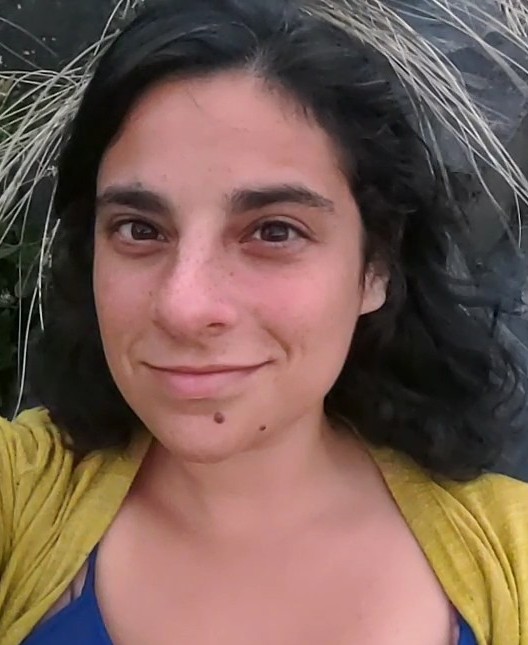 Lizy Spanos
Lizy Spanos is a Greek/Canadian performer with a deep love for music, dance, acting, and especially doing all three at once. They have been involved in community theater since the age of ten, in Canada, Greece, France, and Australia. Their most recent performances include Alice (Rattle, 2021) and Mabelu/Lucy (The Old Man and the Old Moon, 2021), and they have been in productions ranging from Shakespeare (in French!) to Rocky Horror Picture Show. They are extremely excited for the opportunity to play with a talented group of improvisors and improve their skill!
---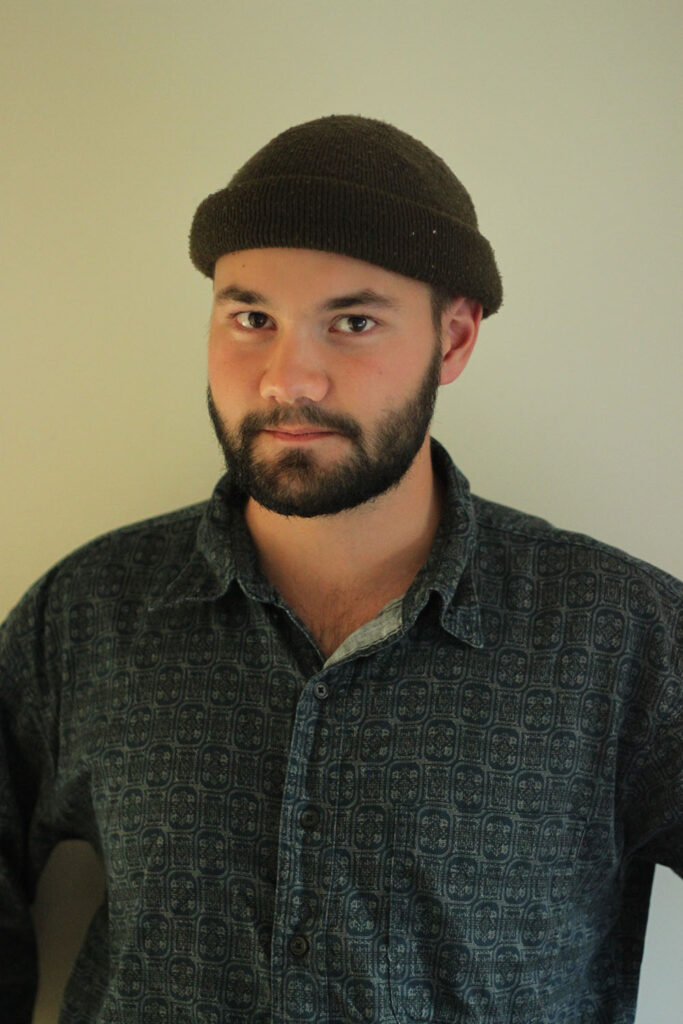 Ollie Gorringe
Ollie Gorringe is thrilled to be working with the Practitioners of the Ephemeral Arts, he has enjoyed performing since a young age and has been involved in several theatre productions throughout his schoolyears, including 100 Reasons for War (Hobart college, 2019), Carrie (Bijou, 2018) and The Old Man and The Old Moon (Jack Lark Presents, 2021). For the last two years Ollie has been employed as a Performer with the Round Earth Theatre Company on the West Coast of Tas, honing his skills in acting and storytelling.  Working with a talented set of creatives and performers in such a unique production has been an intoxicating experience for him and he hopes you enjoy the performance.
---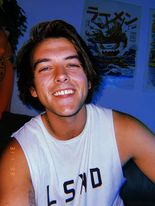 Jacob Golding 
Jacob Golding is a local performer who's been seen in Hobart theatres since 2017. Most recently he was seen as Jeremy Heere in the Tasmanian premiere of Be More Chill in the Playhouse Theatre. Prior to stage Jacob has trained for the screen with Sara Cooper since 2010. Jacob is really excited to take on a new performance challenge, completely script less!
---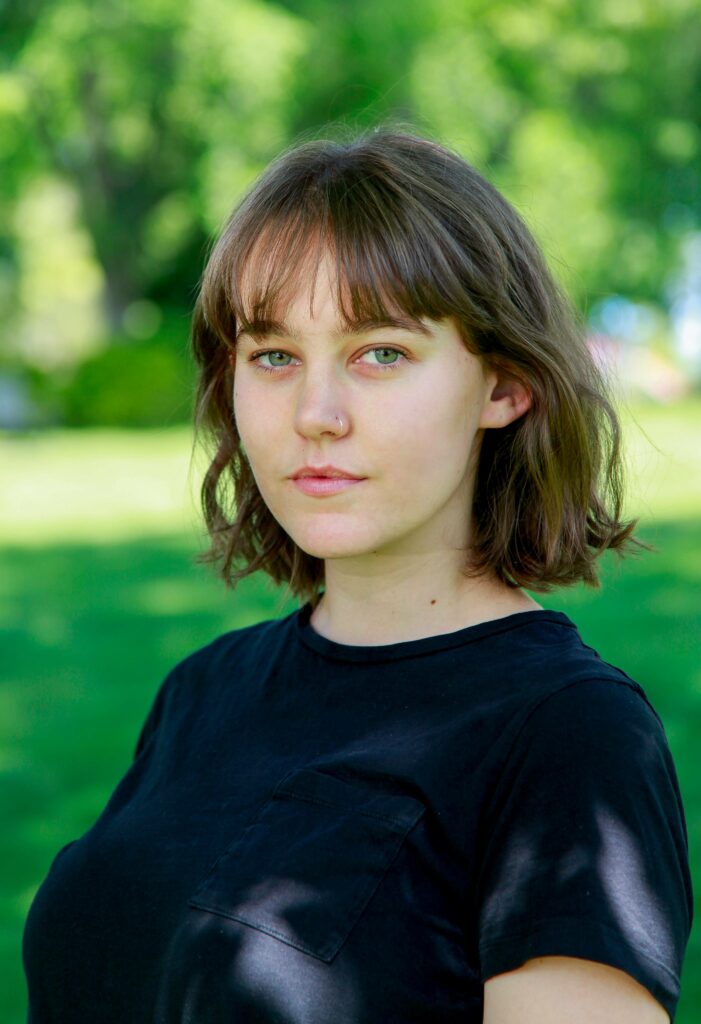 Milla Chaffer
Milla Chaffer has been working in theatre for many years in and out of schools. Milla has performed as Kathy Seldon in 'Singing in the Rain'. Some of her other stage credits include Spring Awakening (Old Nick, 2018) and 21 Chump St (Old Nick, 2018). Her most recent role was as Heather McNamara in Old Nick's production of 'Heathers' this year. Milla has also been working several shows as a part of the creative team, including her role as Assistant Director and Assistant Stage Manager for 'The Old Man and the Old Moon' (Jack Lark Presents) to be performed in September 2021. Milla is passionate about theatre both on and off stage and is always looking for opportunities to expand her experience.
---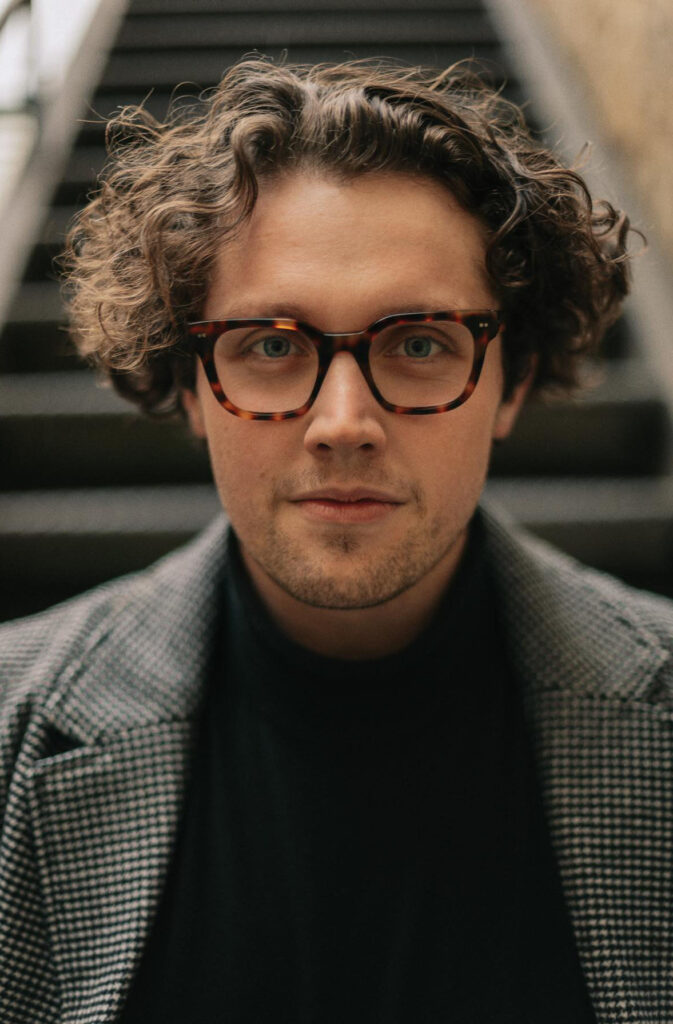 Jack Lark
Jack Lark is a theatre producer, director and performer, who holds a bachelor of musical arts in vocal studies, training under Maria Lurighi. He has spent time in Los Angeles studying directing at USC, and has a hardcore passion for directing contemporary musical theatre. He produced the Australian premiere of 'The Old Man and the Old Moon' in 2021 and is currently collaborating to create a new Australian Musical Theatre Production.  Jack's recent performances include As You Like It (Directions Theatre), My Fair Lady (Bijou Creative), and Miss Trunchbull for St.Mary's College