Half Light Live in Hobart
Presented by Rennie Pearson Music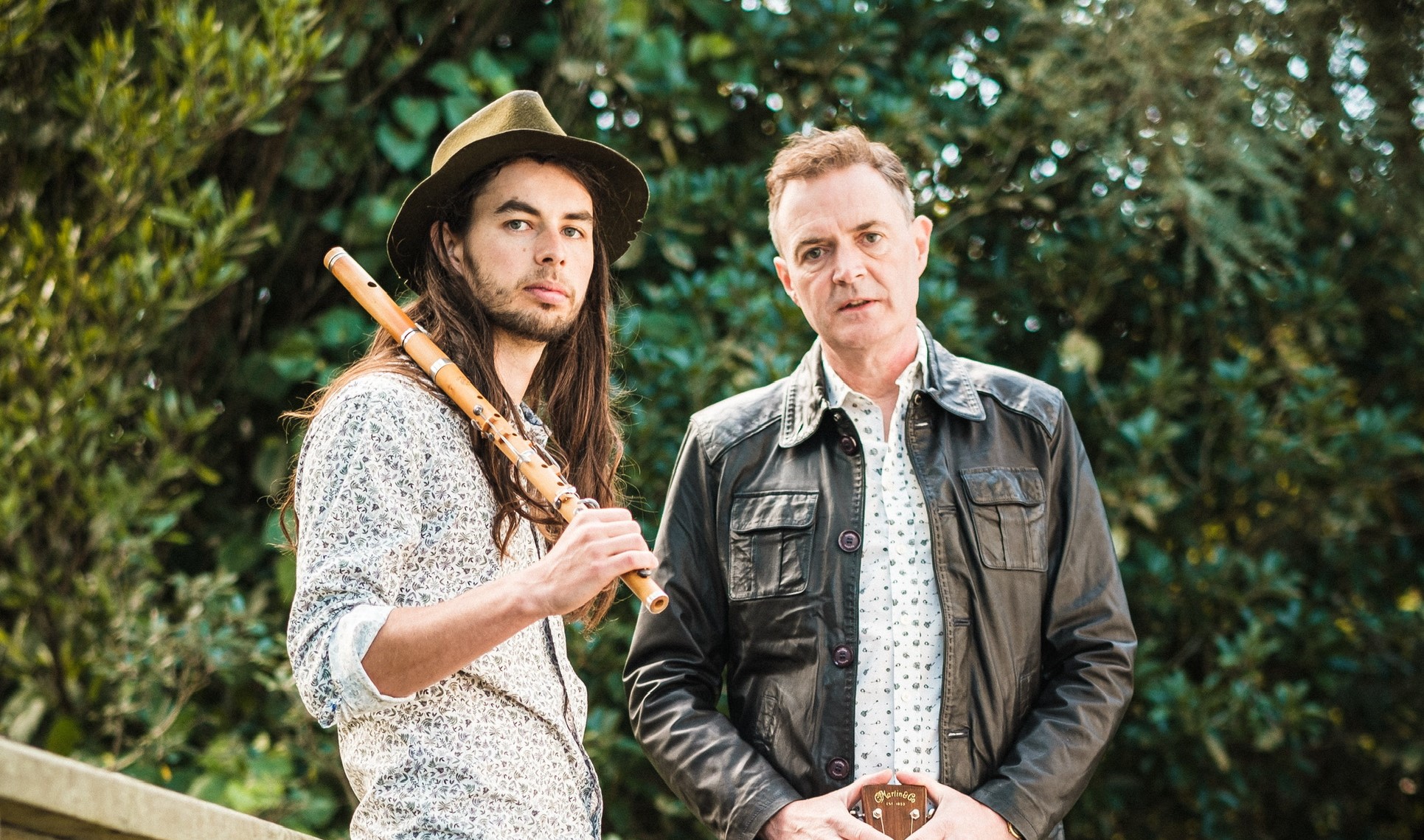 Presented by Rennie Pearson Music
Hypnotic Celtic music with driving rhythms and soaring melodies
Half Light
Rennie Pearson and Bob McNeill
Half Light take a mixture of original and traditional folk tunes and songs and arrange them in new and exciting ways, drawing inspiration from both old and modern musical styles to weave a tapestry of rhythms, melodies and songs that will transport the listener to faraway lands at one moment and have their toes tapping and hands clapping at another.
Soaring flute and whistles, sonorous guitars, great songs and thumping rhythms take the music to unusual places. Two virtuoso players with a new slant on live folk music, full of dark energy; but at the heart of their show is the "lift" – Celtic music at full tilt. These two are among the best there are and they create an intricately crafted and varied evening of music that is sure to bring the celtic blood deep within your veins to the boil.
Both Rennie and Bob are heavily involved in the folk music scene in New Zealand and Australia, both having extensive experience touring as solo acts and as part of various groups. They are both leading experts on their respective instruments and have taught and performed together various times at NZ's Irish music school 'Ceol Aneas' as well as other festivals and workshops. The music they play delves deep into their musical creativity, with Bob's intricate and evocative song writing and Rennie's wide array of sounds and styles on the wooden flute and other instruments. The show will feature wooden flutes, Irish tin whistles, both steel string and Spanish guitars with various pedal sounds, fiddle and voices. This will be a fascinating and fresh approach to traditional folk music that is sure to delight the ears of listeners of all ages.