Experiences of Being
Donna Bergshoeff + Romany Best + Skye Mescall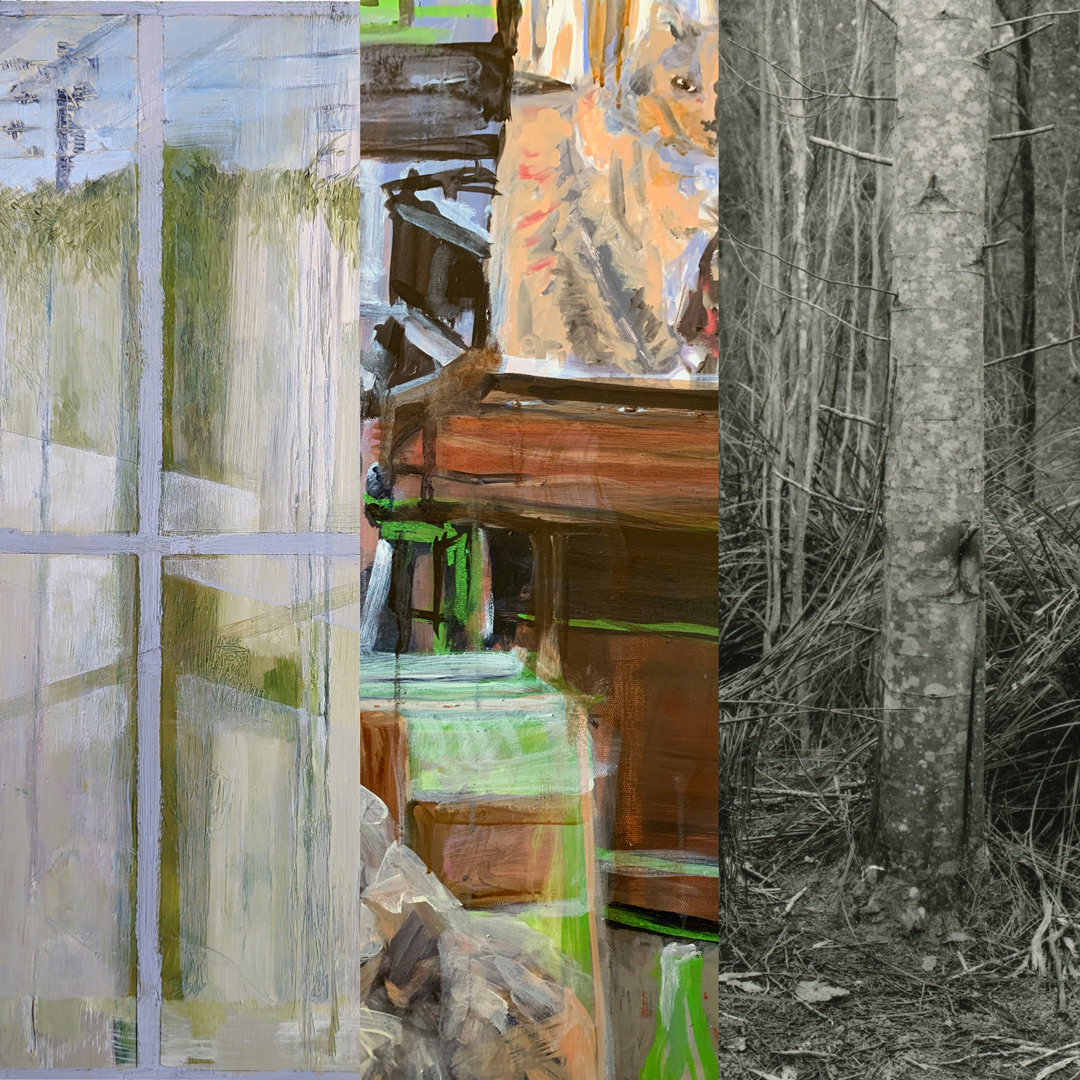 Opening Event
Friday 20 January 2023
6:00pm – 7:30pm
Opening address by Dr Toby Juliff, Lecturer in Art at the School of Creative Arts and Media, UTAS
Chaos and order are two fundamental elements of lived experience, the two most basic subdivisions of the Self. The spaces between these elements are where life exists and where identity rests.
Experiences of Being is a group exhibition by Romany Best, Donna Bergshoeff and Skye Mescall exploring the concepts of order and chaos as they are linked with the creative identity. Through the mediums of painting and photography Best, Bergshoeff and Mescall explore how three different artists represent order and chaos within their work.
Best utilises her studio as a manifestation of her inner chaos, bursting with abandoned paintings, half-finished projects and canvases all in states of preparation. Her life, overflowing with unmanaged baggage, is represented by the anarchy of her studio.
Mescall works with stacks and files of images, lists and notes hoarded over years, layered and replicated, trying to find small glimpses of beauty in mess, order in chaos, finding how her creative identity exists within the liminal spaces.
Bergshoeff utilises photographic diptychs to play with the viewers' way of seeing and our natural proclivity to create order out of chaos. She finds scenes where images of chaos exist next to scenes of order and plays with the spaces between asking the viewer to examine one state, then the other and finally the two as one image. Together these works explore how it is to inhabit shifting liminal spaces between order and chaos.