ELEMENTS / SHELTER
Jane Flowers & Ned Trewartha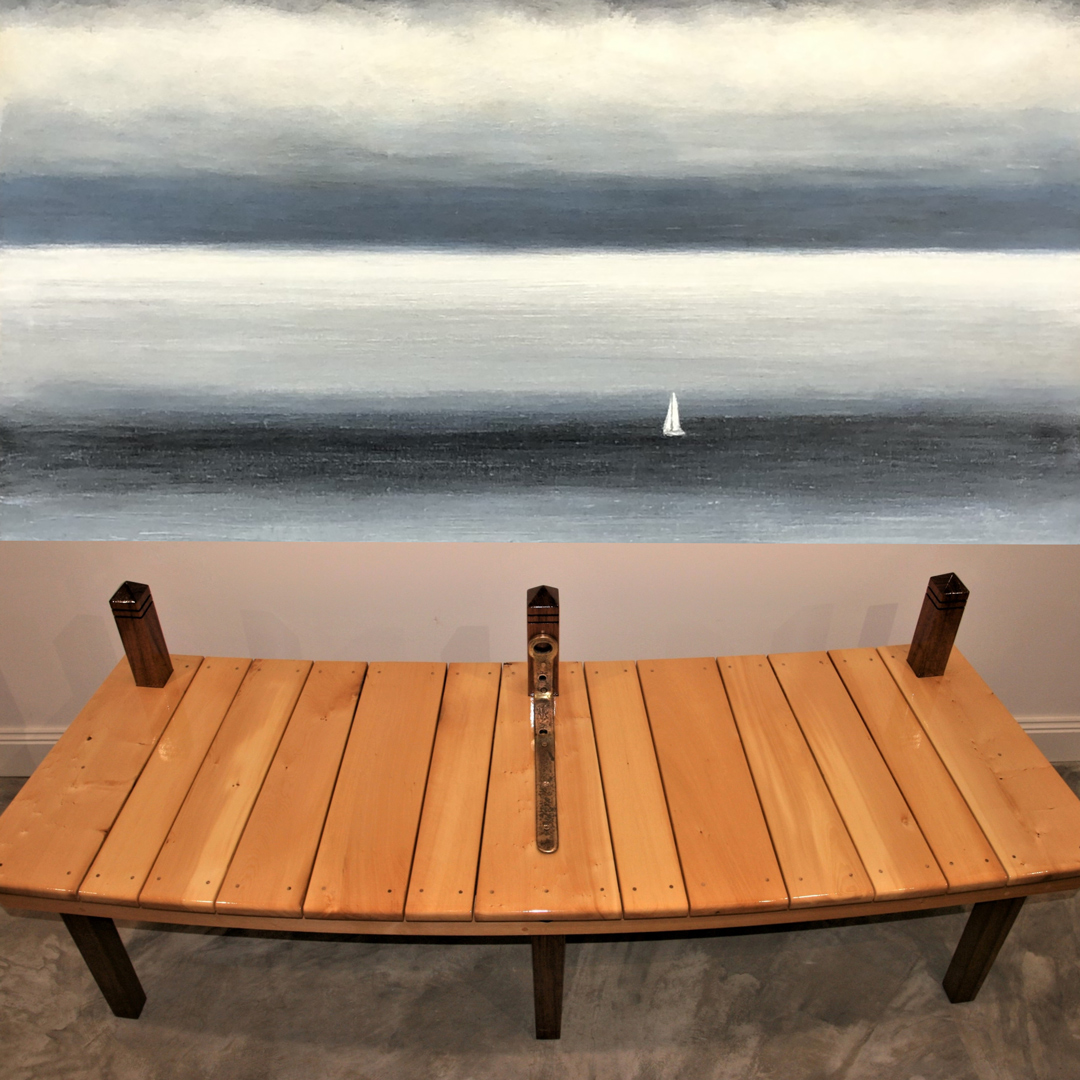 ---
Opening Event
Sunday 12 February 2023
6:00pm – 8:00PM
Exhibition to be opened by Lucienne Rickard (speeches at 6:30pm)
New paintings by Jane Flowers, furniture and sculpture by Ned Trewartha This joint exhibition examines the connection between the 'Elements' and 'Shelter'. At sea amongst it, in an anchorage seeking it and ashore being comforted by it.
---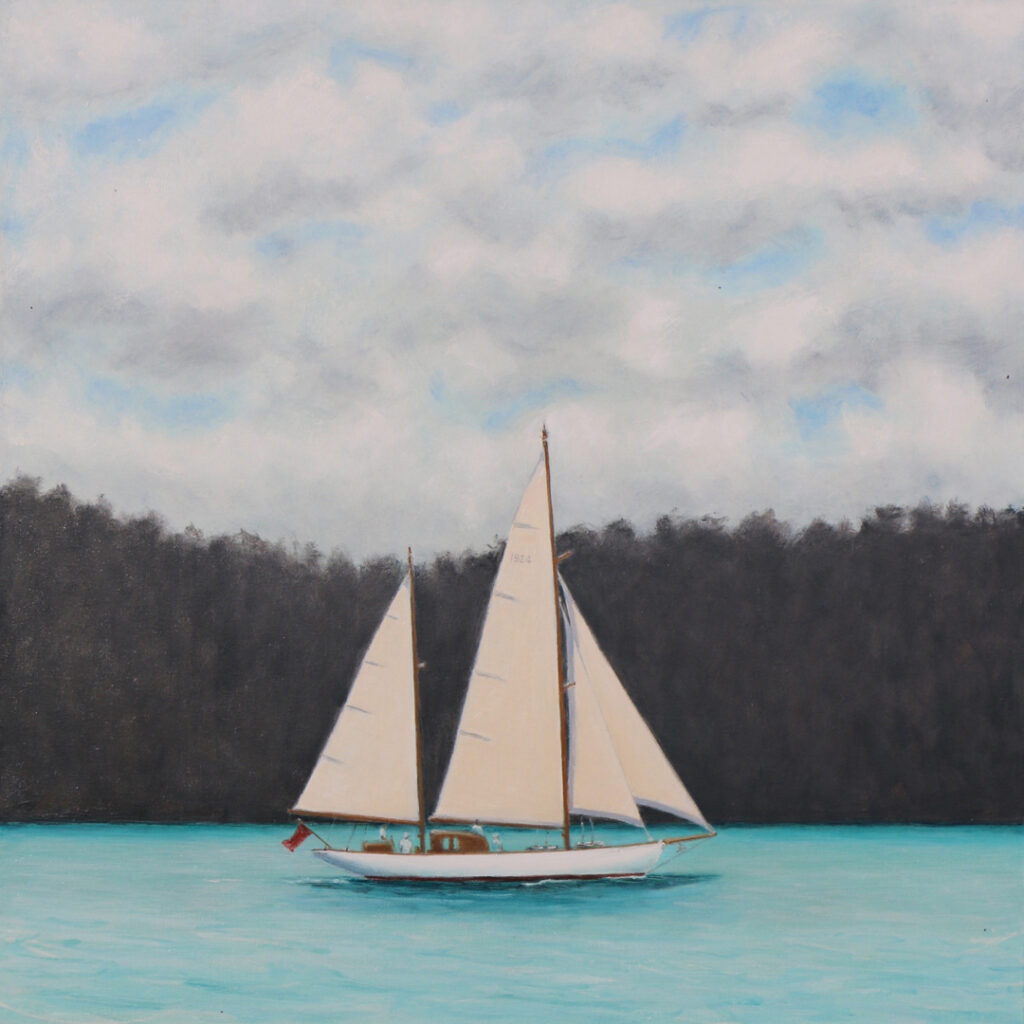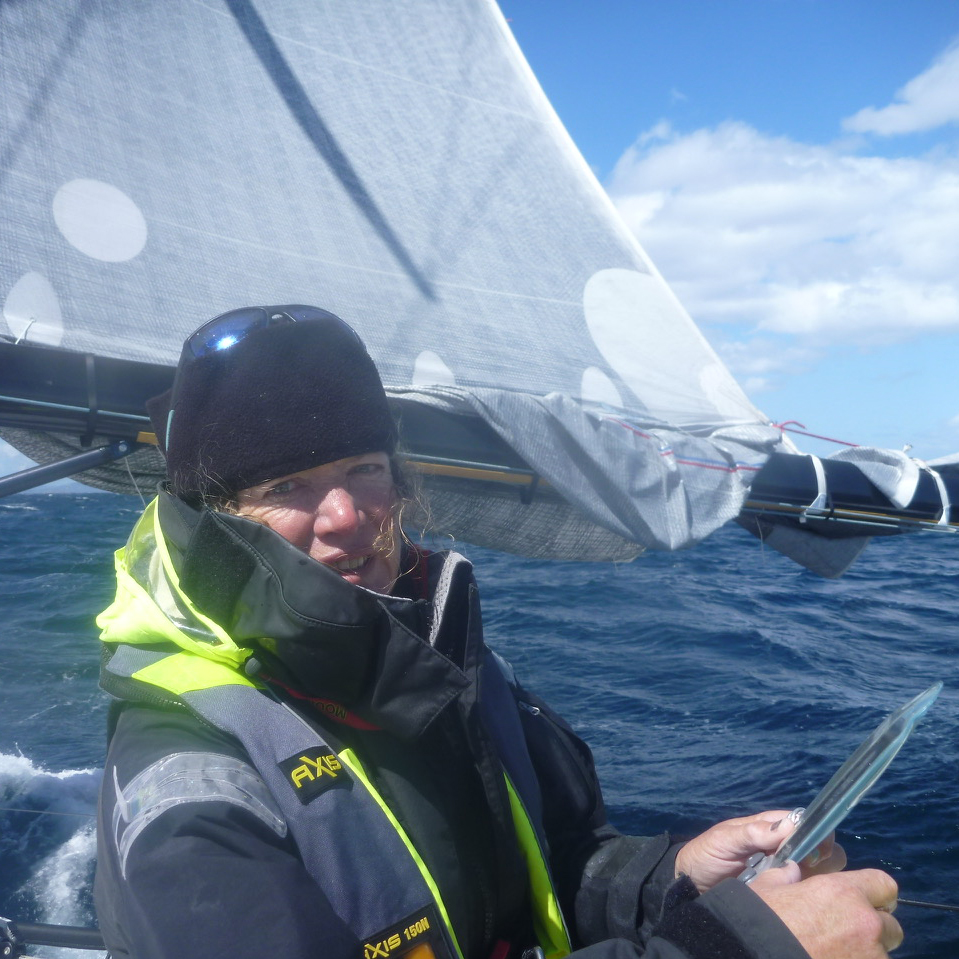 Jane Flowers
Maritime artist Jane Flowers loves to capture the many moods of our ocean and waterways and express the pleasure of being in, on or around the water.
Her new paintings express themes of sea and sky, wind and water, the shape of sail and the pleasures of beachcombing.
Jane Flowers loves to immerse herself in nature and has always vowed "I cannot paint what I haven't seen, heard or felt on my skin.
Some may say that doing a couple of Melbourne to Hobart Westcoasters and a Sydney Hobart yacht race may be taking things to extreme…There is no doubt that many of her seascapes are inspired by being offshore and experiencing nature's elements at their best. At the same time much of her work offers shore based vistas of calm reflection admiring Tasmania's beauty in its quiet and nurturing stillness."
---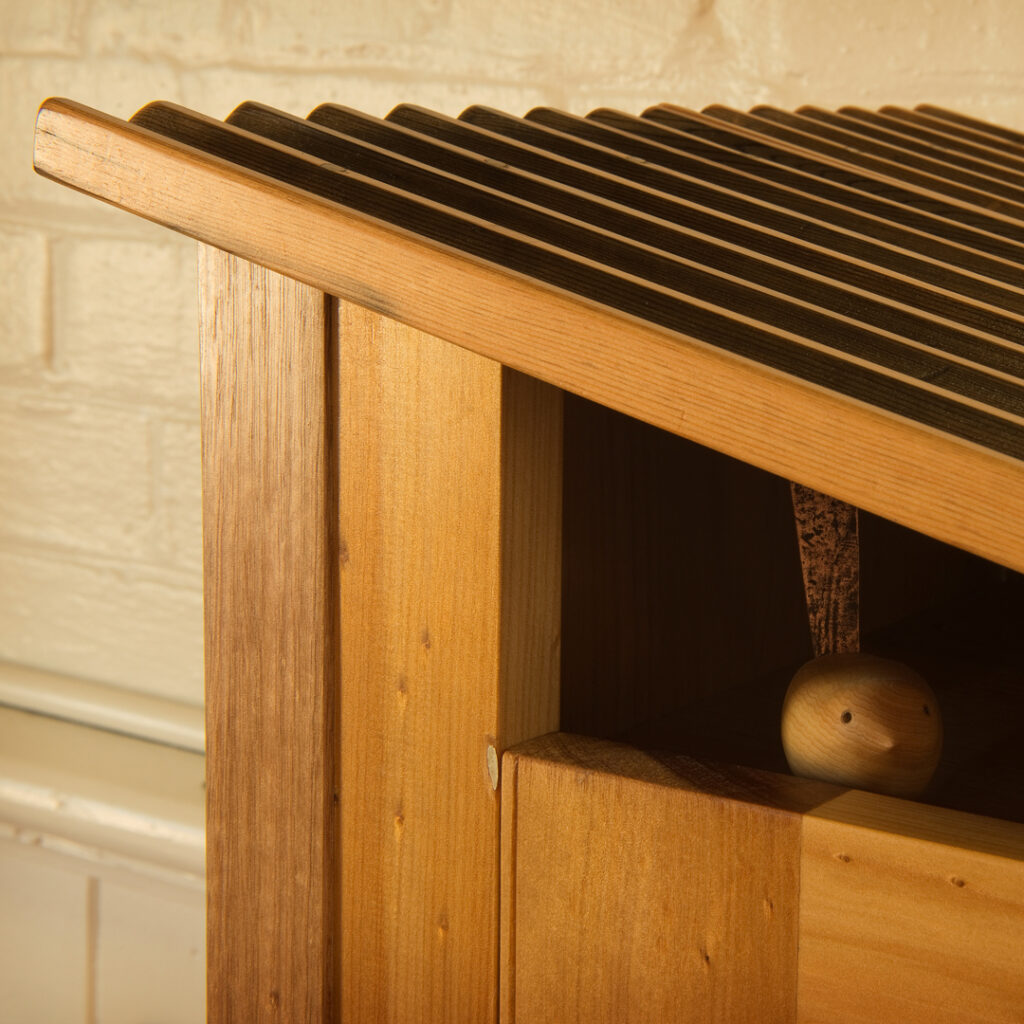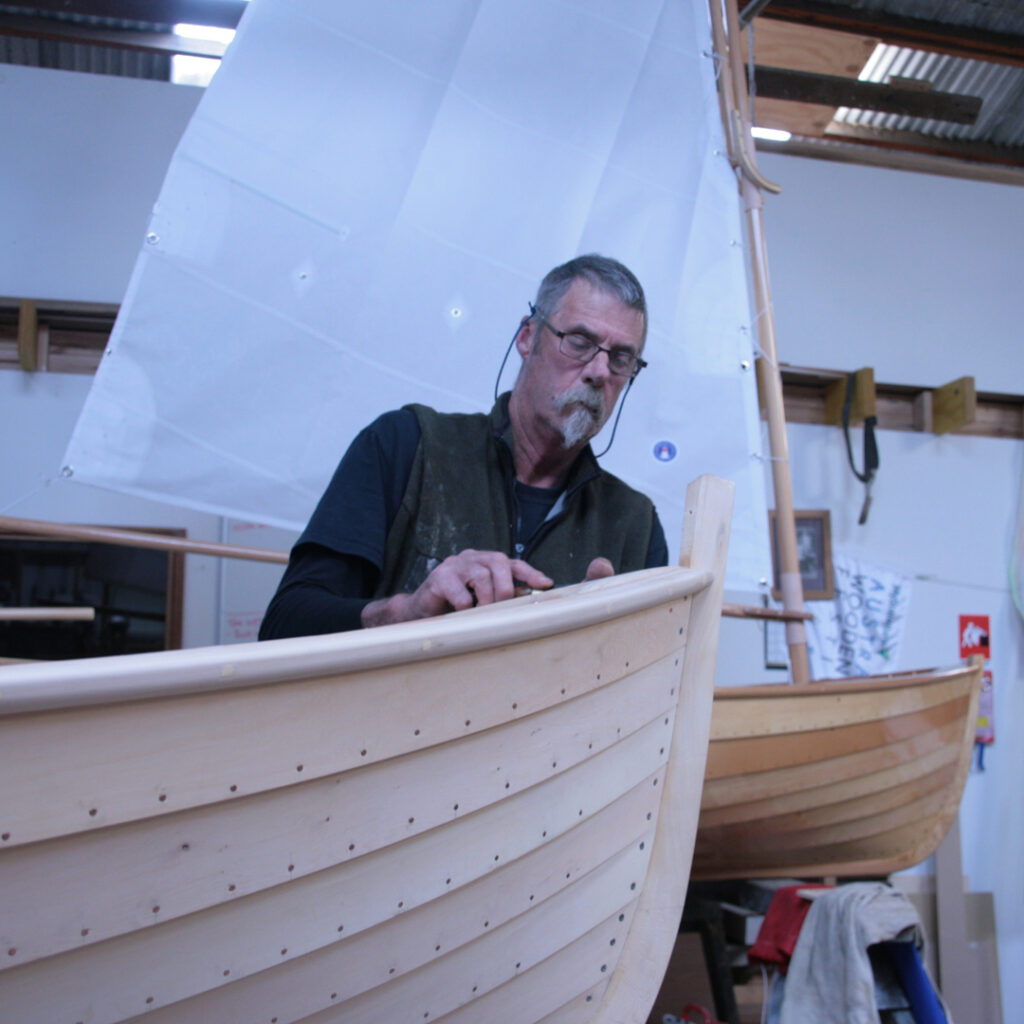 Ned Trewartha
Ned Trewartha is a traditional wooden boat builder and furniture designer/maker.
He is well known for his clinker dinghies handcrafted from select Tasmanian timbers, building only a few a year now. More of his time is spent creating furniture, and when time allows small sculptures and ukuleles.
He is passionate about the sustainable use of Tasmanian timbers and believes they are unique and precious and should be treated with great respect. He carefully selects for each individual project to minimise waste. He does not like waste. His small sculptures are made from offcuts from the boatbuilding process.
Ned uses old recycled timber from wherever and whenever he can and cannot understand how these aged timbers with so much character can be discarded as no longer useful. The hard won patina of age should be celebrated not trashed, and he is not afraid to show off those battle scars and what some may see as faults, rather adhering to the concept of 'wabi sabi'.
Some of Ned's furniture has a sculptural element but always maintains form and an honest functionality.
He feels absolutely privileged to be able to work with timbers such as Huon Pine everyday.
His workshop/gallery/home is in Woodbridge on the beautiful D'Entrecasteaux Channel.