Dogs of Pleasure "Embrace" Album Launch
Presented by Dogs of Pleasure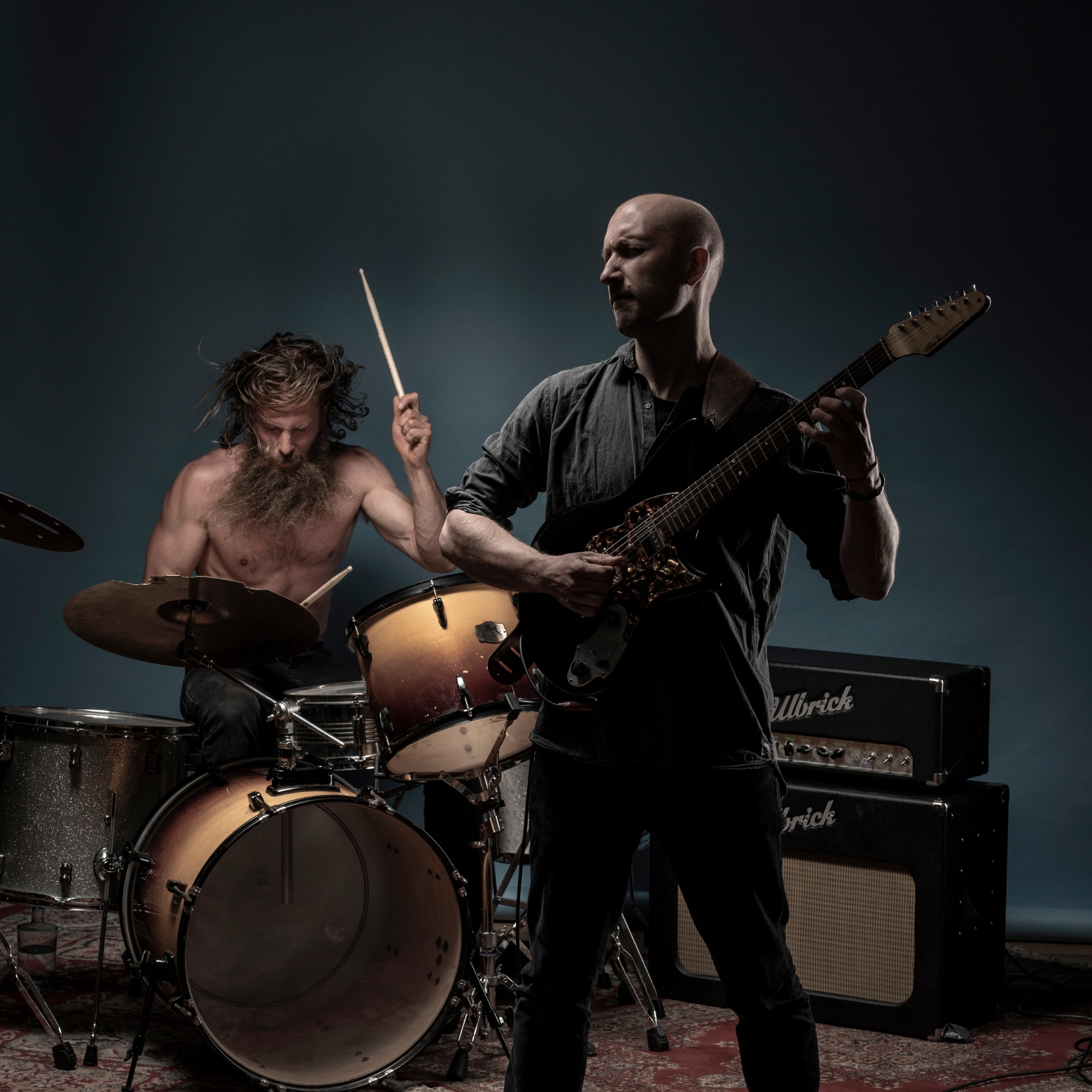 Presented by Dogs of Pleasure
Join DOP in celebrating this momentous occasion as they release their debut album "Embrace". Guaranteed to be an exhilarating concert experience and an unforgettable evening of improvised music from these two virtuosos.
Embrace is the culmination of more than 15 years of experimentation and ongoing collaboration between drummer Alf Jackson and guitarist Julius Schwing, having arrived at a way of playing purely their own based on a shared desire to create ecstatic and cathartic moments of improvised energy. This music is born out of a deep appreciation of the natural world and a life lived amongst the elements. Visceral and virtuosic, Embrace is an album that captures two musicians completely comfortable in each other's sonic company, welded together by a mutual desire to spread a sense of release and empowerment.
"Dogs of Pleasure is raw, visceral, energised. To me it sounds like a big, life affirming 'fuck yes'. But it's also incredibly refined and focused music making that is the result of (perhaps that could only be the result of) years of collaboration between these two extraordinary musicians. I love this album and everything it represents." – Peter Knight (trumpeter/composer/sound artist)
Dogs of Pleasure are breaking new ground with their unique musical language, blending rock and shred attitudes and a prodigious command of their instruments with an anthemic thunder, all built on the foundation of spontaneity and the thrill of improvisation. Engaging and full-bore, DOP thrive on the energy of live performance, delivering marathon sets of physical and transportive music. Proudly Tasmanian and representing an exciting new sound emerging from the island state, DOP are championing the power and unique perspectives of making music from a wild and distant place.
---



Salamanca Art Centre's 2022 programs are supported by the Commonwealth Government's Office of the Arts via the RISE Fund.