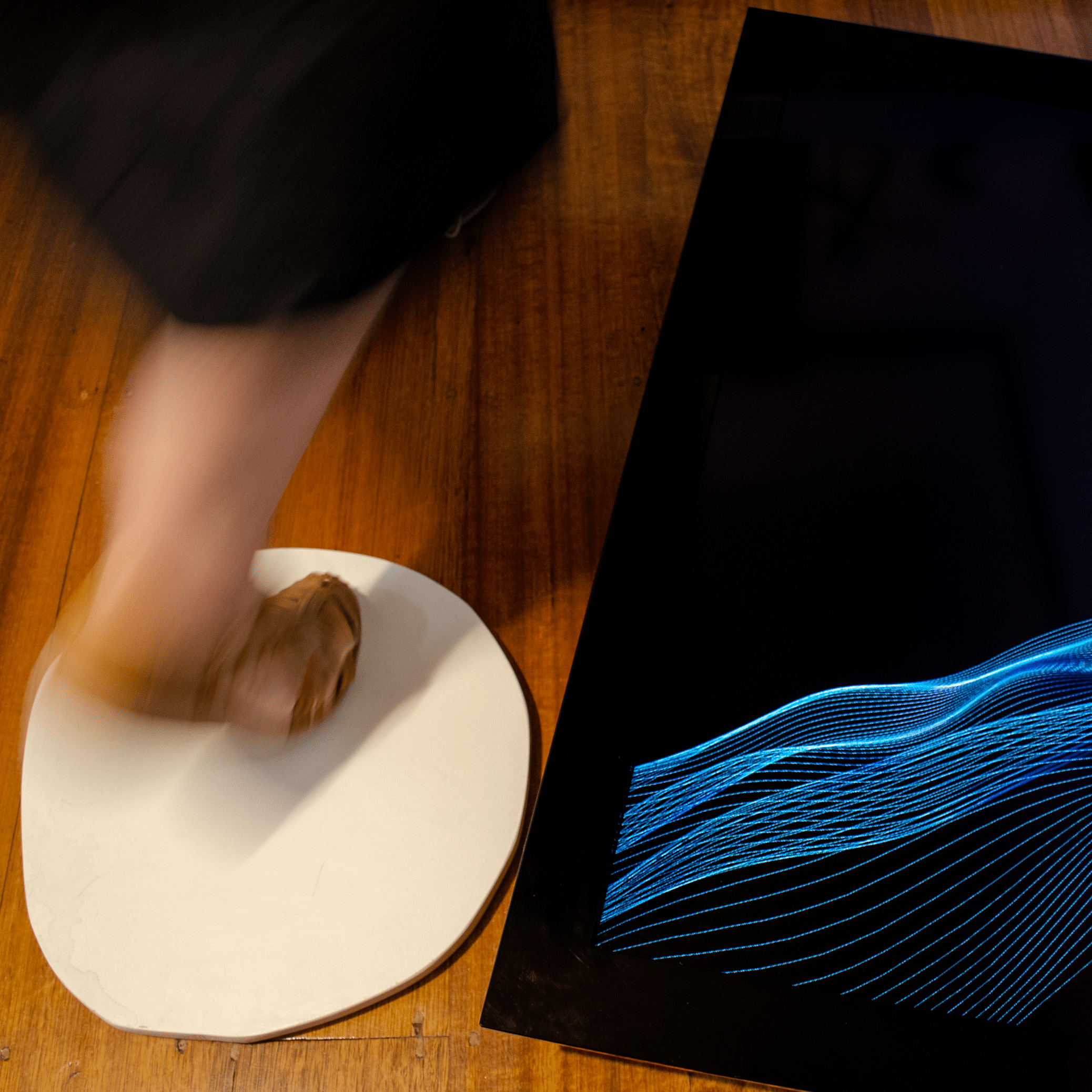 ---

Saturday 22 – 30 April 2023
Daily Opening Times:  10AM -5PM
Variations: Not open Anzac day (Tue, April 25 )
Crossing is an immersive interactive installation, negotiating ever-shifting waters and exploring our relationship to the sea and the act of crossing.
Experience the mesmerising journey of Crossing, an immersive installation that explores the themes of being close to the sea and the act of crossing. As you enter the space, you are greeted by wooden pathways and screens that cover the gallery floor; these are evocative of pathways, bridges or stepping stones. With each step, you are transported deeper into the experience, surrounded by fluid animations and immersive sounds that evoke the sensation of water and waves.
Drawing on Petterd's personal connection to water, the installation invites you to experience the sensation of being on a beach and stepping over stones, creating a dialogue with the ever-shifting waters around you.
Engage with the installation through your movement and become part of the experience, The installation draws you into a mesmerising dialogue with the ever-shifting elements of the space, encouraging reflection and contemplation. With pathways guiding your journey, you are invited to move between, to be in transition, and to arrive at a deeper understanding of your relationship to water and the sea.
Robin Petterd is a digital media artist based in lutruwita/Tasmania, Australia. He completed a practice-based PhD in digital media from the University of Tasmania and has exhibited his work in events across Australia, the USA, and Europe. Petterd has curated international touring exhibitions and taken part in residencies in Japan and the Netherlands.