Concept to Collection
Patrick Adeney | Studio Adeney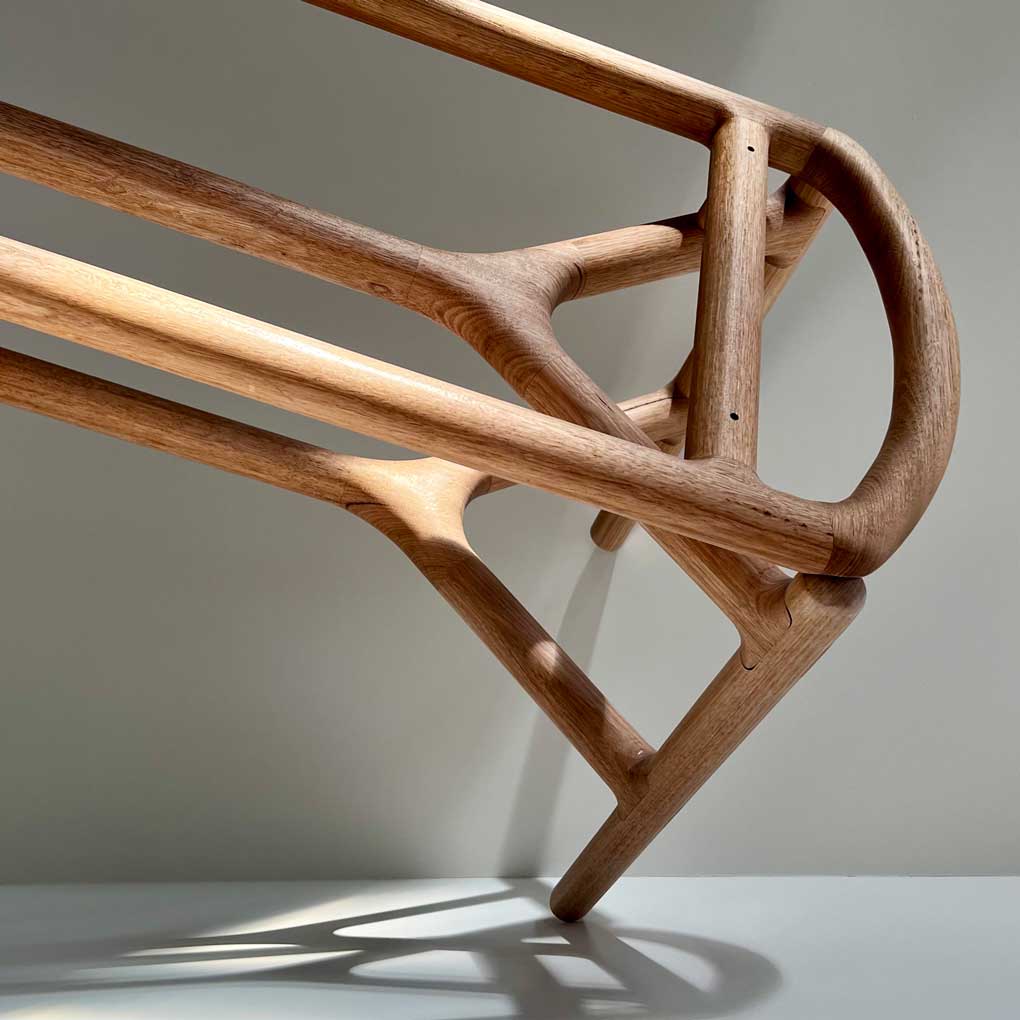 The debut solo exhibition by emerging Tasmanian designer-maker Patrick Adeney.
Concept to Collection is centred around two bodies of work, 'Elbe': A series of dining tables, and 'Mara': A series of benches. The work is tactile and sculptural, soft edges and sweeping curves enticing the viewer to touch and feel the work.
In developing these bodies of work, Patrick has been able to explore materiality, form, balance, colour, and their relationship to functionality. He has been able to experiment with his designs and identify where a design is successful, and more importantly- where it is not.
This developmental stage has been greatly assisted by Patrick receiving the Springboard Scholarship at Designed Objects Tasmania. The scholarship has funded Patrick's workshop and studio expenses for 6 months, and also committed funding towards his exhibition. Designed Objects Tasmania (DOT) continues to provide fantastic resources and support for early career designers in Hobart.
"The support from DOT has been enormous. As an emerging designer, the people of DOT have really helped me to develop my work, which is invaluable during these early stages."
Patrick is inspired by the vast natural world around him in Tasmania, his furniture referencing shapes and junctions found in some of Tasmania's most iconic trees. Whilst the work is sculptural, it is equally functional and robust. The maker loves to showcase how timber can be connected, with a strong focus on exposed joins; bringing a more traditional element into a very contemporary practice.
Concept to Collection follows the story of each piece as it develops; how necessary changes are made to overcome issues, and move towards a fully resolved design.
It is through this process of exploring an idea, creating a design, building it, then rebuilding it – that the maker feels most comfortable.
"I never formally trained as a furniture maker, my background is as a tradesman. Design for me can't just be on the iPad, that will get me only 50% there. I need to make it, look at it, live with it, study it in the flesh and then do it again."
"This process of refinement is not about seeking absolute perfection. It's about working towards it. It's about taking the best parts of a prototype and doing it again, this time a little better."
This exhibition was assisted by Arts Tasmania.