Cheek to Cheek
Ft. Tamara Kuldin and Paul Coyle
Presented by Tamara Kuldin and Matt Boden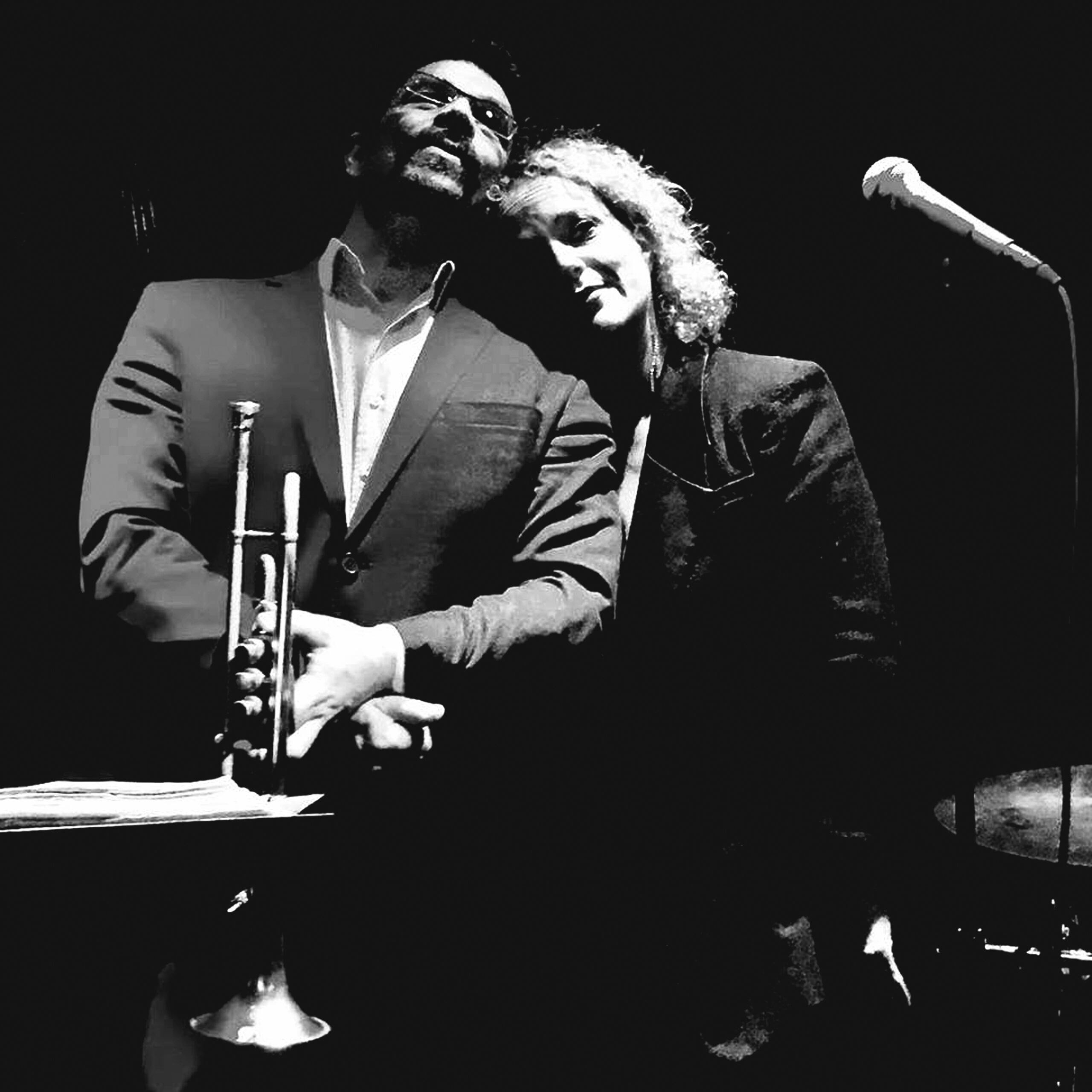 Friday 19 May 2023
7pm – 11pm

The Founders Room
Salamanca Arts Centre
Enter via Wooby's Lane, or for lift access enter through The Courtyard
---
A swinging evening of great jazz classics from Ella Fitzgerald and Louis Armstrong featuring Tamara Kuldin, Paul Coyle, Matt Boden, Damien Kingston, Hamish Houston, and Tom Robb.
Acclaimed Australian jazz vocalist Tamara Kuldin and renowned trumpet player and vocalist Paul Coyle take to the stage to honour the First Lady of Song Ella Fitzgerald and innovative performer Louis 'Satchmo' Armstrong, in their special tribute 'Cheek to Cheek'.
Enchanted by the sass and sophistication of the golden age
and era of song, Tamara Kuldin has been captivating audiences from Melbourne to Europe with a playful yet sultry twist on vintage jazz and blues. Paul Coyle is known for his dynamic stage presence and eclectic approach to music. Tamara and Paul will be joined by some of Tasmania's finest jazz musicians, including Matt Boden, Damien Kingston, Hamish Houston, and Tom Robb,
Tamara Kuldin and her love for storytelling through song has seen her perform for audiences large and small, fronting a Jazz Orchestra at the Arts Centre or playing one of Australia's intimate jazz clubs. Tamara's unique and versatile vocal styling has been enjoyed at many different festivals and venues globally, from the Melbourne International Jazz Festival, Melbourne Recital Centre, Paris to Provence festival and many more.
Recognised with 2 Aria Awards, Paul Coyle's affinity for both Reggae and Indigenous rock has led him to share the stage and record with numerous pop acts including Little Birdy, Kate Cebrano, Tina Arena, and Sheppard. Coyle is known for his ever charismatic and sensational trumpet playing and is an active member of the Australian music scene.
'Cheek to Cheek' is an extra sweet melodic treat, bringing its audience a night of timeless tunes and delightful standards from the Great American Songbook. The inspired collaboration at the Founder's Room will be a swingin' joy to behold!