Charlie McCarthy & 'Le Chat Noir Quintette'
Charlie McCarthy & 'Le Chat Noir Quintette'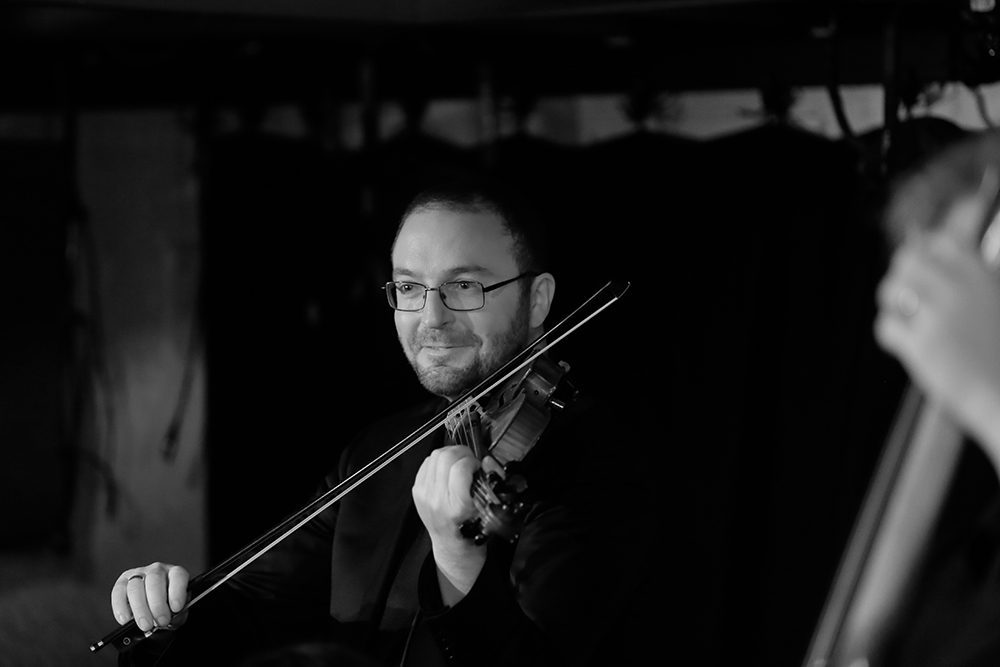 Salamanca Arts Centre presents
Eclectica Salamanca ~ a musical excursion to other times, other places
---
'Le Chat Noir Quintette' will present a variety of Parisian vintage swing and early European jazz from the 1910s to the 1930s in the style of the Hot Club of France, with music by composers such as Henri Crolla, Django Rienhardt, Stephane Grappelli, Romane, Ion Ivanovici, Vincent Rose, Joe Myrow, Irving Berlin, Juan Tizol, Matelo Ferret, Harry Akst, Fats Waller and Toni Murena to name a few. This music has been curated to reflect the street and cafe/bistro sounds of Montmartre (Paris) during the 'Belle Epoque' (Beautiful Era). This was a period characterised by optimism, regional peace, economic prosperity and technological, scientific, and cultural innovations. In this era, France's cultural and artistic climate flourished, with numerous masterpieces of literature, music, theatre, and visual art gaining extensive recognition.
This is the music that Monet, Renoir, Degas, Picasso, and Van Gogh listened to when they were out and about on their evening adventures. One of their favourite venues was the Chat Noir, the bohemian music bar where patrons sat at tables and drank alcoholic beverages while being entertained.
Charlie McCarth – Violin
Isaac Gee – Double Bass
Rohan Sharma – Melodica
David Squires – Manouche Guitar
Felicity Lovett – Manouche Guitar
---
All guests are reminded of the following entry requirements and to practice COVID Safe Behaviours including:
Full Vaccination required to attend this event
Check-In via the Check In Tas app
Sanitising hands upon entry
Maintain Physical Distancing (1.5m)
If you are feeling unwell, please do not attend (we will see you another time!)
If guests are not enjoying a beverage, guests must wear a face mask at all times.
---
Eclectica Salamanca is supported by the City of Hobart through its Cultural Grants Program and by the Commonwealth Government's Office of the Arts via the RISE Fund.