Celtic Muse
David Keating & Charlie McCarthy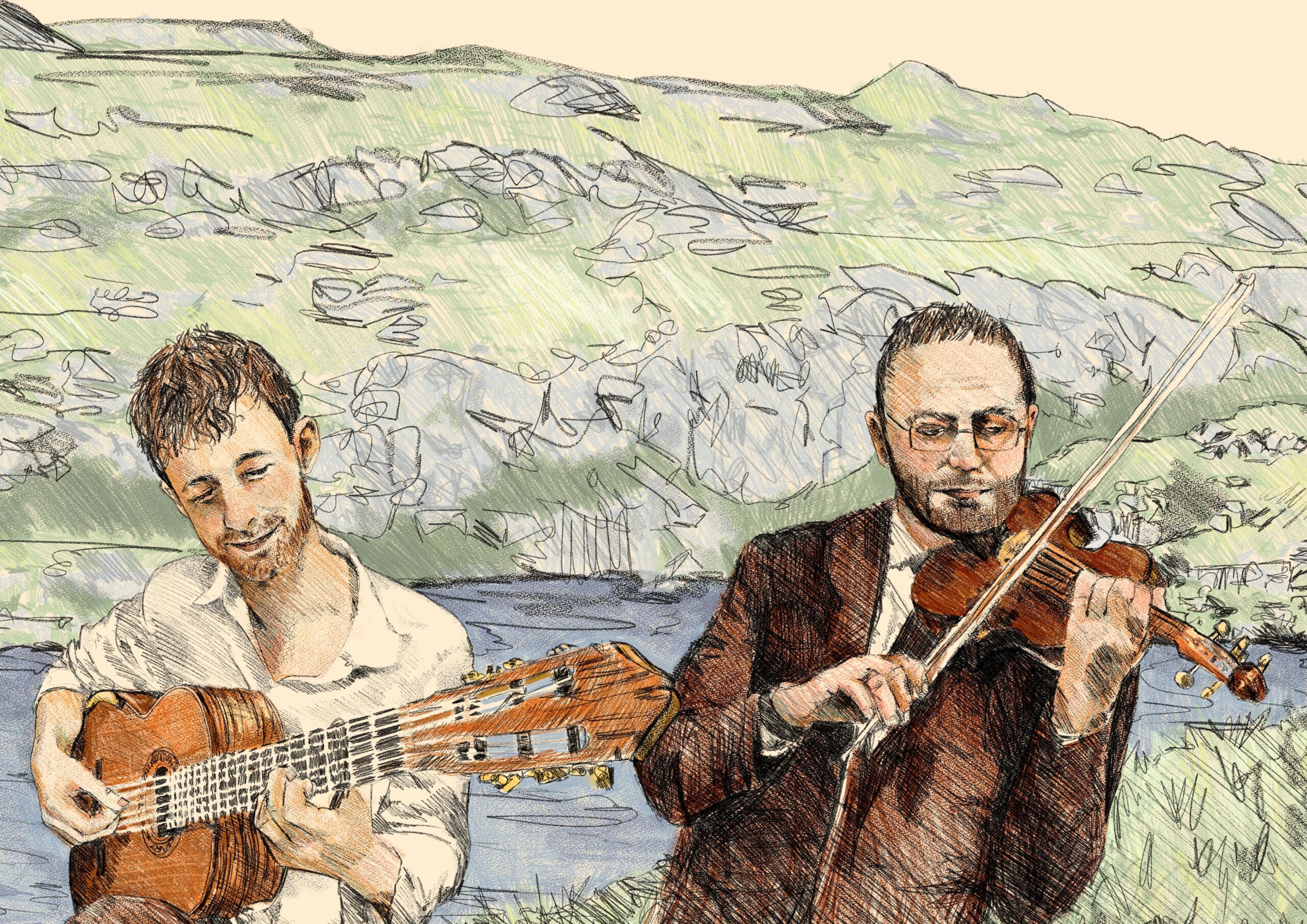 Saturday 1 April 2023 @ 2:00pm (MATINEE)
Doors Open 30 minutes prior to performance
Duration : 90 Minutes | includes Interval (15 minutes approx)
Tickets:
General Admission $40
Concession $35

A unique celebration of the finest Irish songs, dances, ballads, folk melodies, and celtic inspired world music.
Celtic Muse is the brainchild of Tasmanian based Irish musicians David Keating (Guitar) and Charlie McCarthy (Violin), who through a shared passion for improvisation, present fresh and imaginative arrangements of some of their favourite Irish ballads, dances, melodies, and songs.
Witness some of Ireland's finest musicians join forces with Australian talent Isaac Gee (Double Bass), and Jeremy Sibson (Percussion) for a vibrant, energetic, and soulful live show, bringing centuries of musical tradition to life.
Encompassing everything from poignant folk songs such as "Down by the Sally Gardens", to beautifully crafted melodies, and exhilarating dances, Celtic Muse is an eclectic and exciting live experience that reflects the spirit of Irish music.